Name That Drama: Smarmy dates and traumatic boxes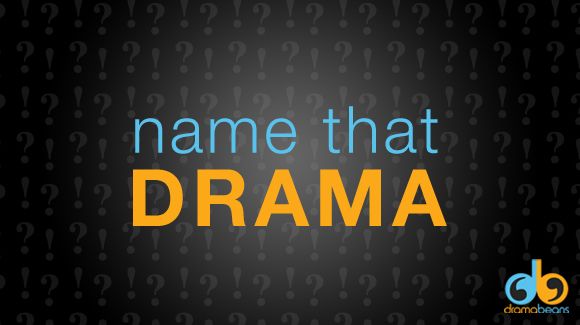 It's Name That Drama again! As always, feel free to email us your questions and requests for future Name That Drama installments.

Date from hell


I remember nothing but one scene from this drama. I am 30% sure it's a K-drama, but cannot guarantee. I'm also pretty sure the lead was wearing a hot pink dress. It's a rather recent (2010s) drama. All I remember was that the girl was in a really fancy restaurant on a blind date where her date was a creep who started off by commenting on her hip alignment then moved on to trying to tell her to freeze her eggs before she got too old to conceive.

Meanwhile the male lead was also at the restaurant with his secretary and had ordered an expensive wine. The two of them sit there watching the date until eventually the lead guy goes down and steal her away. Apparently he was a huge donor to the creep's research facility or something so the creep said he would cover their table as well. When they leave, the creep is left with the ridiculous bill for the wine.

If you know what drama this is, could you please help?

Period mooning


I watched this drama years ago (early 2000s?) at my grandparents' and the fact that I still remember snippets of it speaks for itself. Wish I knew the name.

It was a period drama set in the 1900s maybe, with the old and new coming together. Old male characters wore dashing suits of the time.

The parts I remember center around a boy in his early teens who is trying to get to his father, who is one of these guys in the suits (a politician? A lawyer? Someone distinguished looking). His father isn't too keen on it though, and I remember this one scene where the boy ends up being packaged/stuffed in a box, where he had been hiding, per the request of his father(?) who was talking to some of his cronies (other distinguished middle-aged men in suits). It was pretty traumatizing the way they just packed him in there and taped it shut.

I'm starting to think that maybe he was illegitimate(?). I don't remember anything about the boy's mother.

Throughout his journey, the boy runs into a pack of street kids. One kid in particular comes to mind. He is plump, and either they're bullying the main character, because the scene I remember involves this kid literally pulling down his pants to moon the boy before running off.

That's it. Hope you guys can help!

Post-its and a dead lover


I am looking for help identifying a Drama Special I saw around a year ago (it's possible it may be a movie, but I'm pretty sure it was a Drama Special). I don't remember a ton of details (and hopefully I'm not mixing things up) but it is about a woman whose boyfriend dies in an accident (a bus crash I think) after they had gotten into a big argument. I think she had difficulty believing that he died, and I remember a bunch of post-it notes, though I don't remember their significance.

Sorry I don't have more details! I watched it on YouTube and have been trying to find it again for a few months to no avail. Thank you!

A literal race to win her love


Okay, I saw a bit of this in a hotel in Japan in 2009 so it can't be newer than that. I´m not sure if its even a movie or a drama. In the story the father is absurdly rich and wants to marry his only (?) daughter to a good man. So he sets a competition and the winner will marry the girl. The guys had do to all sorts of things (cook, clean, etc.) and I remember in one of the challenges they had to race up a snowy mountain. All the guys went crazy going up but the main guy stopped to help an old lady. It was a test set up by the dad. But then they had to convince the daughter to marry and she hated the lead guy.

I've been looking for this ever since and couldn´t find it. I would appreciate some help. Thanks.

A culture clash and brotherly love triangle


Hi, I am looking for a drama that I watched long time ago when I was a child. There was a man who worked as doctor and did medical volunteering abroad (dunno which country but I am sure it's less developed than Korea) when he fell in love with a local female volunteer who also worked as a translator. The man confessed to the girl but was rejected because of social status and the fact that girl's Mom hated Koreans. Later, the girl's mom gave permission so the girl wanted to win over her love back, to the dismay of the doctor had to head back to Korea because of family problems, thus the girl couldn't confess her true feelings. Years later, they met again but the girl was dating the doctor's older brother.
Thanks for playing, everyone — till next time!

RELATED POSTS
Tags: Name That Drama