Lee Hyun-woo, Yook Sung-jae courted for KBS's Moorim School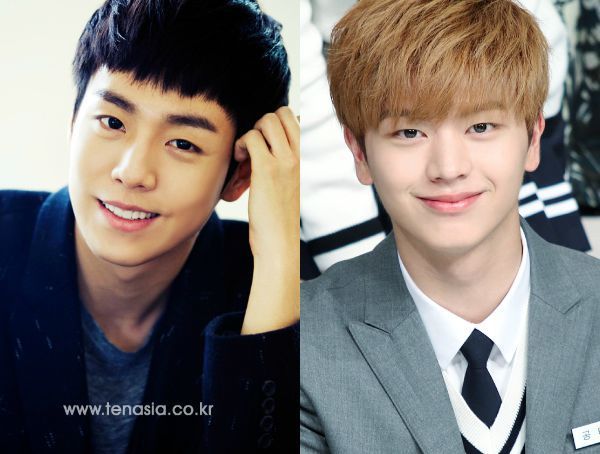 Okay, if you can get Lee Hyun-woo (Battle of Yeonpyeong) and Yook Sung-jae (Who Are You—School 2015) to headline your drama, I almost don't care that I still can't figure out what the heck it's about. Almost. Eh, I'm sure I'll be too busy angsting over the fact that Yook Sung-jae keeps breaking my heaaaaaaaart to notice. At least this time Lee Hyun-woo will be giving him an actual run for his money.
KBS's new youth drama Moorim School is a coming-of-age drama about the diverse students who attend a special school that teaches honor, faith, survival, and sacrifice, rather than the usual test-taking and resume-building taught at most schools. Moorim refers to the world of martial arts, though how much actual fighting will be taught at the school remains to be seen. The series will have action and romance, but the descriptions remain awfully vague about anything beyond that.
Lee Hyun-woo is being courted to play the lead character, a down-on-his-luck idol who was once a top star, who has since fallen from the limelight. The drama will be about his growth and change as he enters Moorim School. Yook Sung-jae has been offered the role of a half-Chinese, half-Korean classmate at Moorim who comes from a wealthy family.
KBS is promising all kinds of dramaland paradigm-shifting with this show, though mostly what it sounds like is that they plan to cast a very multicultural set of teens for the international high school. Open auditions will be held all over Asia, and the drama will be entirely pre-produced. Directing is PD Lee So-yeon of Baby-Faced Beauty and Prime Minister and I.
I'm setting my expectations really low for this drama (it's your own fault for over-promising, KBS), but if they're casting really strong young actors like this, I could start getting excited pretty fast.
Moorim School plans to air on Mondays and Tuesdays in January 2016.
RELATED POSTS