Jeon Do-yeon in contention to head The Good Wife remake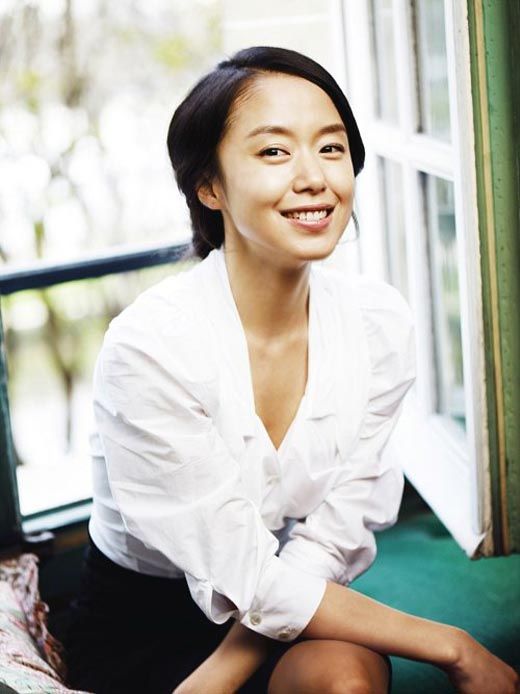 If you're gonna remake a strong, complex show like The Good Wife featuring a strong, complex woman like Juliana Margulies' lead character, you'd better make sure her remake counterpart is capable of handling it, which is why I'm pleased to see Jeon Do-hyun being courted for the role. I was thinking along the lines of TV grand dames like Go Hyun-jung and Kim Hee-ae, but if tvN can lure a film A-lister like Jeon, more power to them. Her representation confirmed that she has received the offer, and that she plans to read the script and take her time making her decision.
Jeon hasn't done television in ages (her last was Lovers in Prague in 2005) but her film career has been stellar, with numerous accolades, including the prestigious Best Actress award at Cannes Film Festival for 2007's Secret Sunshine. (Other notable films: Harmonium in My Memory, Untold Scandal, You Are My Sunshine, and The Shameless.) She's widely acknowledged for her acting skills, and it would be a treat to see her back on the small screen. I'm not sure she can be persuaded to make the leap back to the TV fold, and to cable at that, but I'd love to see her try it. (I do think cable's putting out much better content than the big broadcasters these days, but it has only recently started to shed the the image that it's less-watched and less visible than the major three broadcast stations.)
The original American series centers around a woman whose husband is disgraced in a public sex scandal and goes to prison; she then returns to her former profession as a lawyer and works to keep her life and family together as she juggles being an attorney and a mother. It's been widely acclaimed as a standout show, and I'm curious to see how a Korean version will retain what makes the show The Good Wife while feeling true to its new setting and cultural milieu.
The K-drama version of The Good Wife, to be directed by Heartless City and Witch's Romance's PD Lee Jung-yo and written by Spy's Han Sung-woon, is aiming for a broadcast next year.
Via Star News
RELATED POSTS
Tags: Jeon Do-yeon, remakes, The Good Wife