Jeon Do-yeon to play a drug-smuggling housewife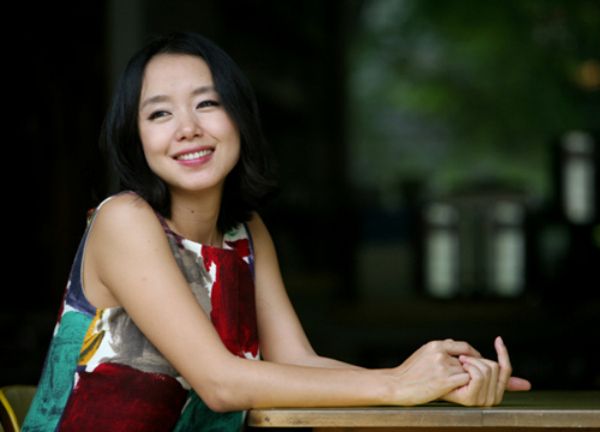 From housemaid to housewife? Jeon Do-yeon (The Housemaid) currently has a film waiting to hit theaters, but she's already looking at her next project. Jeon is set to return in her next film as an ordinary housewife-turned-drug-mule in The Road Home.
The film is based on a true story, and Jeon will play a woman who goes to Europe on a trip, and somehow mistakenly drops off a bag of drugs, thinking that it's full of gemstones. Why is she even making the drop in the first place? Interesting question. Either way, she ends up being an inadvertent drug mule, and gets incarcerated for the crime. The film follows her rough journey to get back home.
I actually wish it were more like Weeds the movie — she could go from soccer mom to druglord, which would only be awesome because Jeon Do-yeon can do that massive transition believably in the course of a movie. Gah, now I've got it in my head that that's the movie I want to see. Can't you just picture her sweetly packing her kid's lunch and then loading her shotgun to make a drug deal? Somebody make this movie, please.
Jeon has worked with the director before, PD Lee Yoon-ki, who also wrote and directed Love Me, Love Me Not, starring Hyun Bin and Im Soo-jung, and My Dear Enemy aka One Fine Day starring Jeon Do-yeon and Ha Jung-woo.
They're currently casting for the role of her husband… is there any leading man she hasn't been in a film with? I'm still partial to Lee Jung-jae, but I suppose there are lots of fish in that A-list sea.
Via Hankook Ilbo
RELATED POSTS
Tags: Jeon Do-yeon