Signal: Episode 6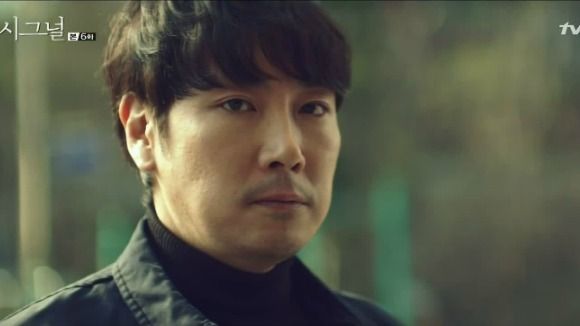 Get a box of tissues at the ready before you watch this episode, because trust me—you're going to need it. Being a cop is plenty hard enough as it is, and our two detectives will realize that tugging at the wrong thread of time can lead to dangerous implications. If there is any ray of hope in the show's bleakest hour yet, it's that Hae-young and Jae-han will not only own up to their responsibilities, but they'll do whatever they can to set things right.
So although it might feel like time is moving along in a linear path, these two cops caught in this weird time vortex will do their damnedest to prevent some things from happening at all.
SONG OF THE DAY
Kim Bo-kyung – "아파 (It Hurts)" [ Download ]
Audio clip: Adobe Flash Player (version 9 or above) is required to play this audio clip. Download the latest version here. You also need to have JavaScript enabled in your browser.
EPISODE 6 RECAP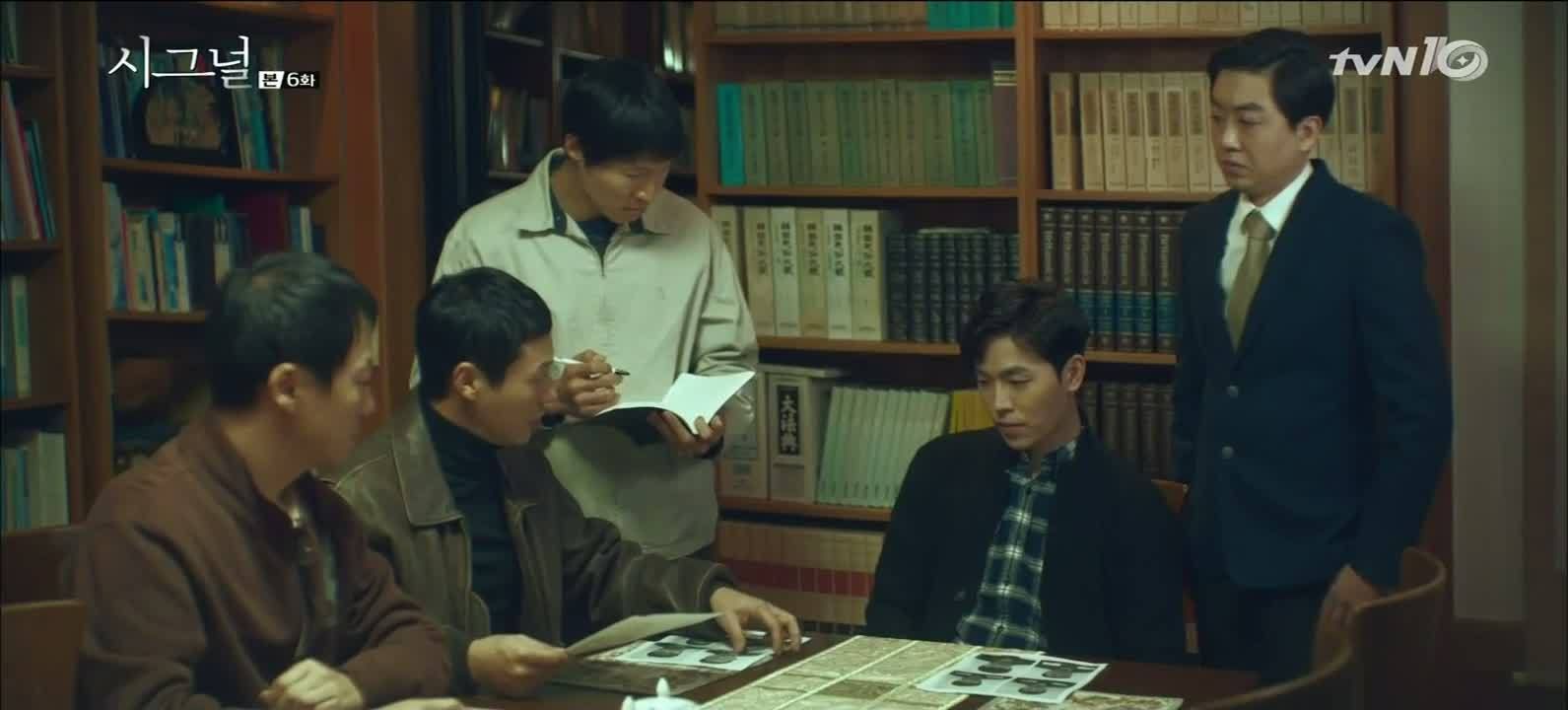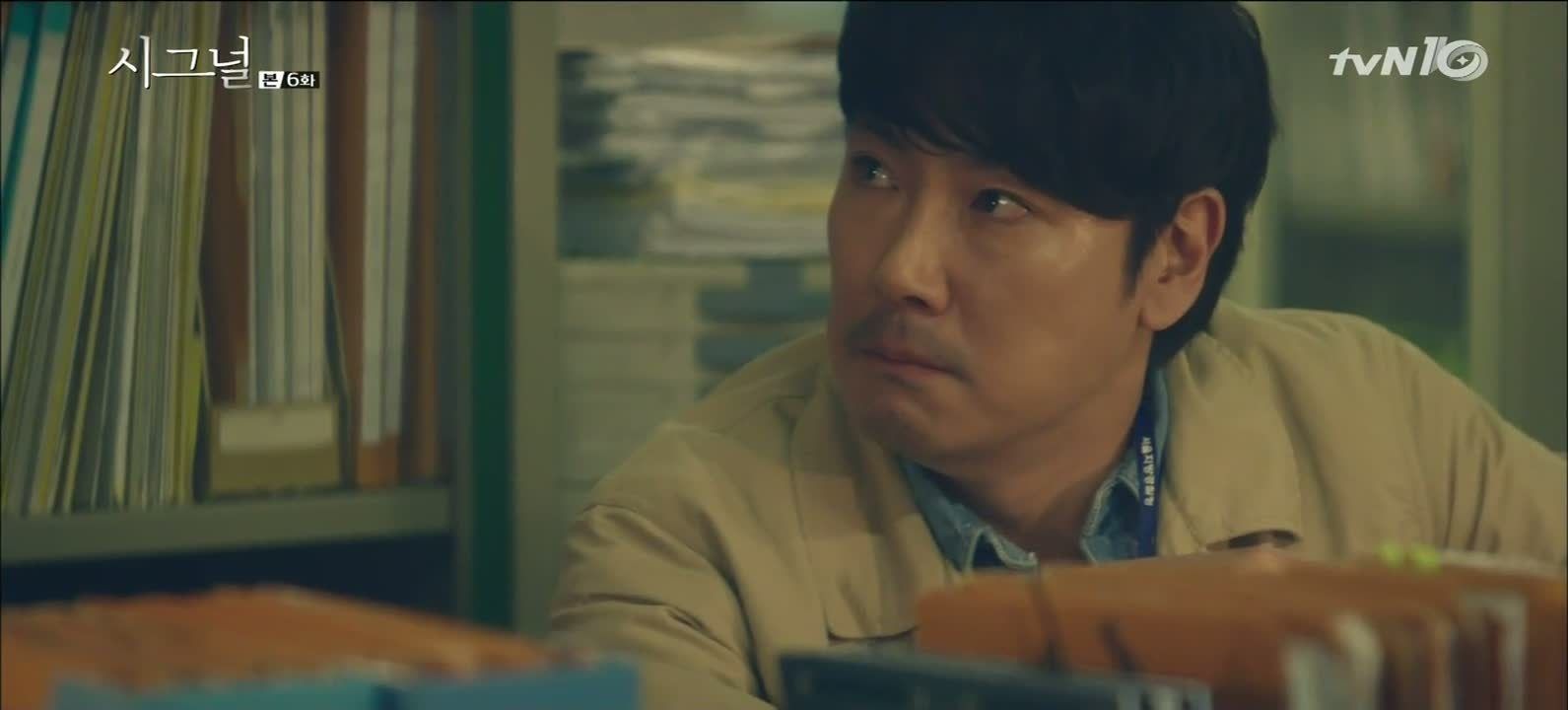 We rewind back to wee hours of the night in September 1995 following Jae-han and Hae-young's transmission. At the precinct, Jae-han is told that the latest victim of burglary identified Oh Kyung-tae as the culprit and that his fingerprints were found on the property. And it just me or does his partner look a bit shifty?
Next thing we know, Jae-han chases Oh Kyung-tae through the neighborhood and corners him at a dead end. He doesn't believe the man's insistent pleas of innocence, citing that the evidence fingers him as the culprit.
It hurts Oh Kyung-tae that Jae-han doesn't trust him, arguing that the used truck he recently purchased was bought with honest money. Eun-ji comes running just then, and she uses herself as a barricade between the two men. She cries that her father isn't the burglar, and you can plainly see on everyone's faces how this situation pains them all.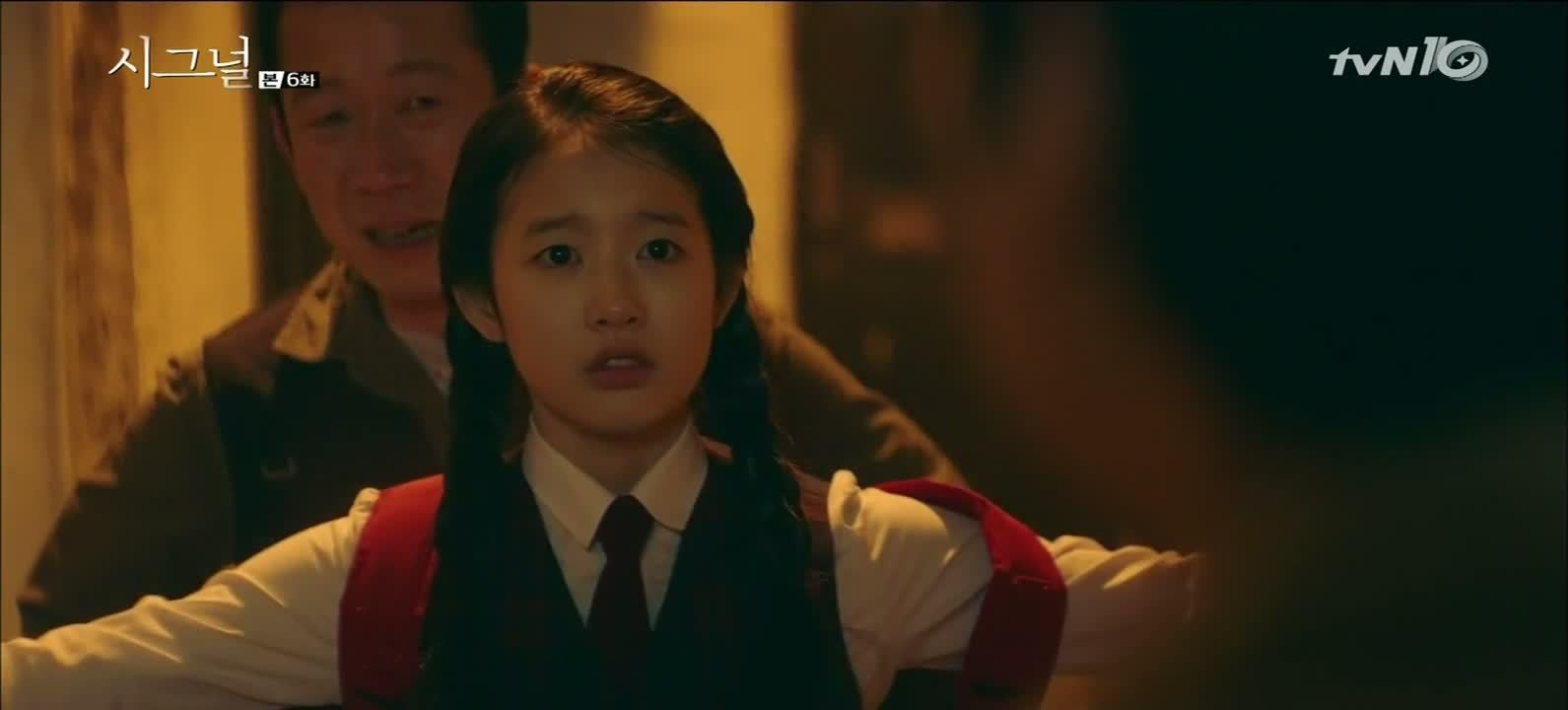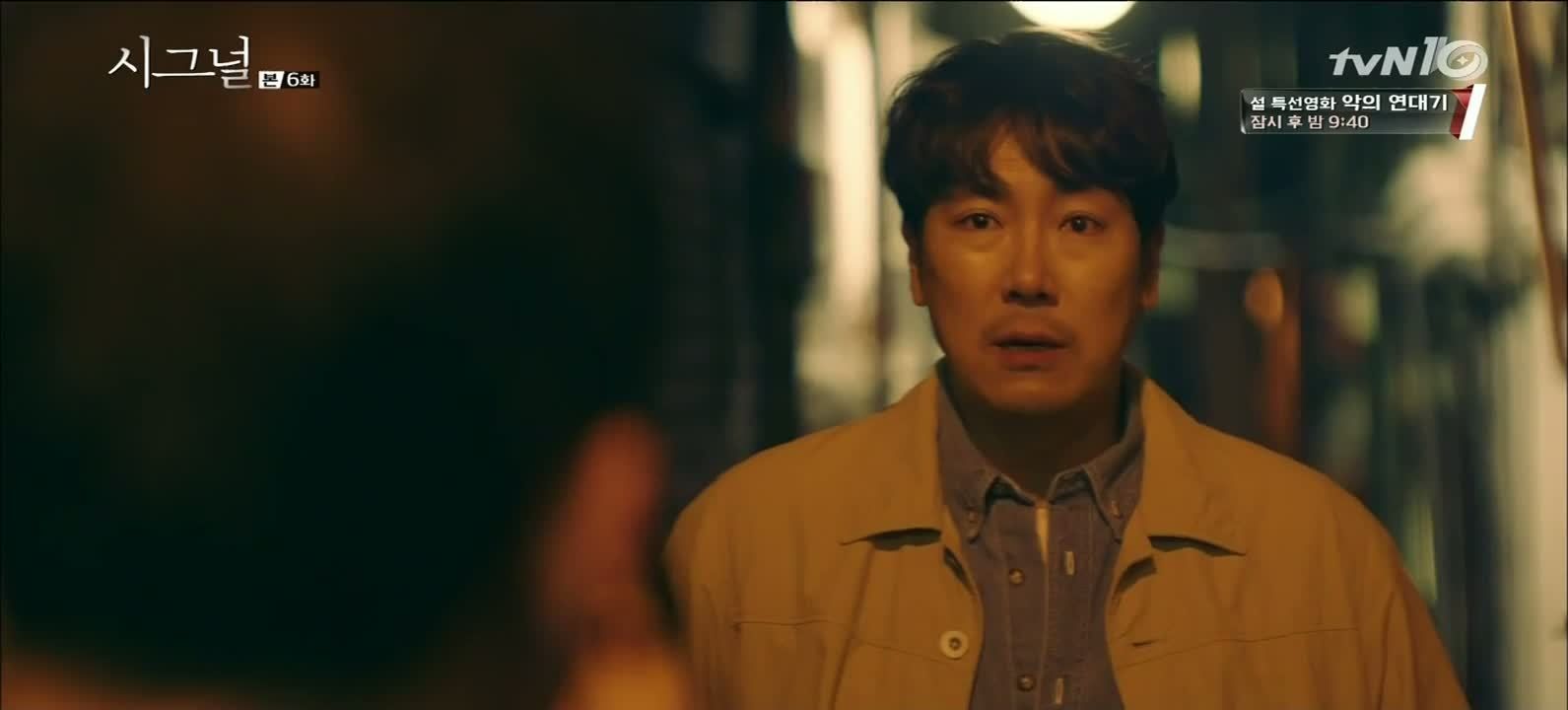 Oh Kyung-tae says he'll come voluntarily after he drops Eun-ji off at home, but Jae-han says the cops are already on their way, so it's better that he take him in. With a heavy heart, Oh Kyung-tae sends his daughter home and watches Eun-ji board the bus as he's handcuffed to Jae-han's car.
Eun-ji breaks down in tears, and sitting behind her is the kidnapping victim SHIN YEO-JIN and her father. In the present, Soo-hyun tell Yeo-jin's father that it's important they know more information, but that's when a call comes in.
Yeo-jin's father picks up on the cops' cue, and he hears his daughter's shaky voice on the other end. The police immediately start tracing the call, and Soo-hyun takes over. She learns that Yeo-jin is trapped alone in a wide, enclosed icebox.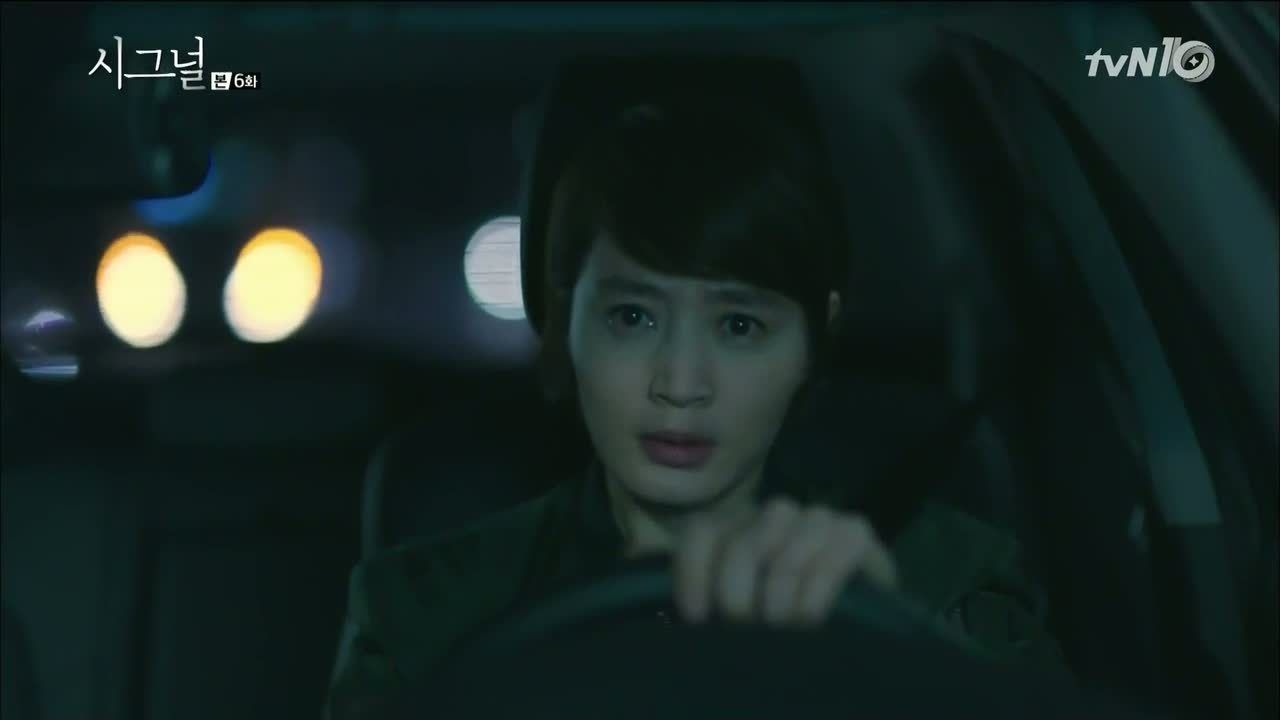 Section Chief Ahn immediately dispatches the officers once they learn of her general location, but something seems off to Soo-hyun: Why would Oh Kyung-tae leave the victim with her cell phone?
She's told that their main priority is to rescue the victim, and Yeo-jin's father has his back turned from the cops when they head out. Hae-young calls Soo-hyun from the car offering new information: Oh Kyung-tae's daughter, Eun-ji, could've been saved that night.
1995. Jae-han pulls the car back when he notices that Oh Kyung-tae keeps his eyes trained on his crying daughter. Moments later the bridge collapses and Jae-han whirls the car around to prevent them from falling through the cracks.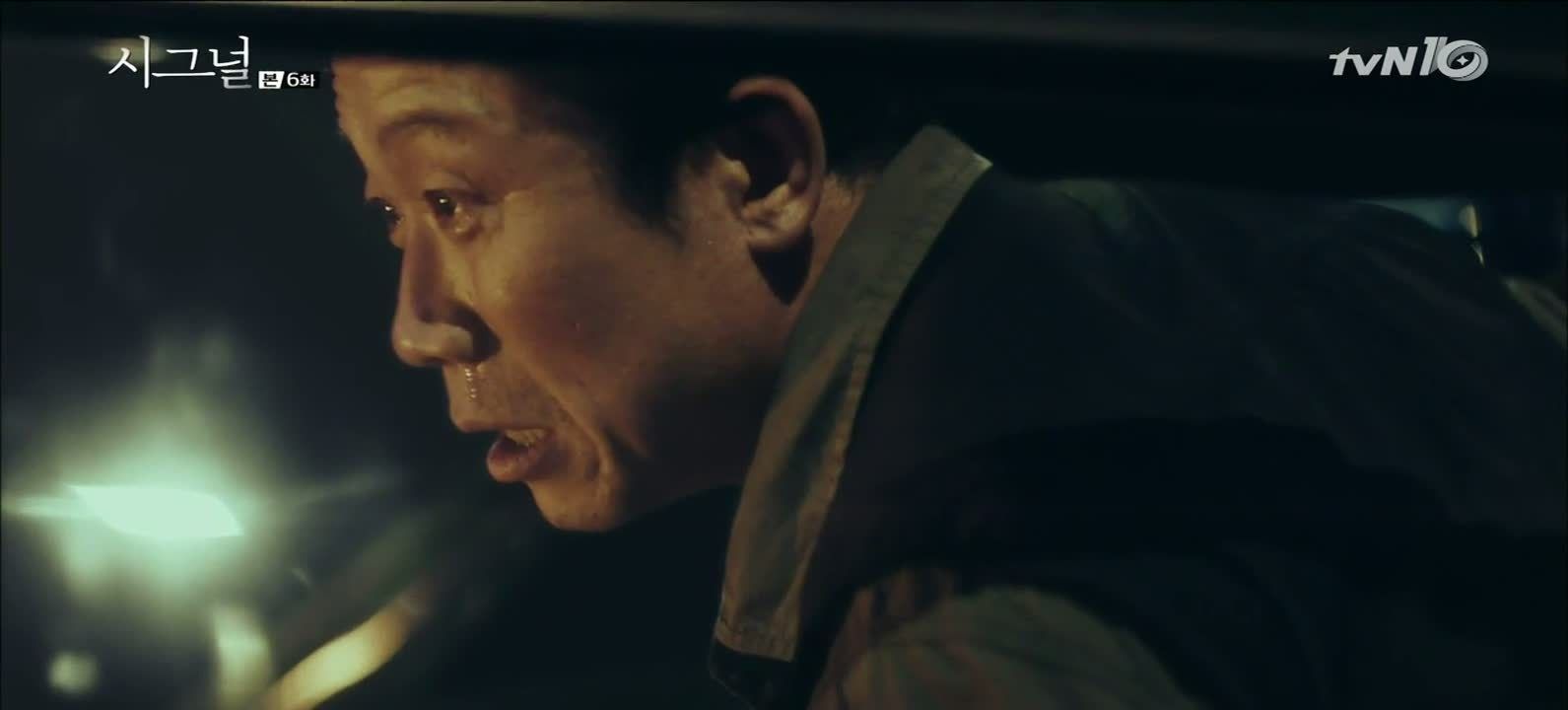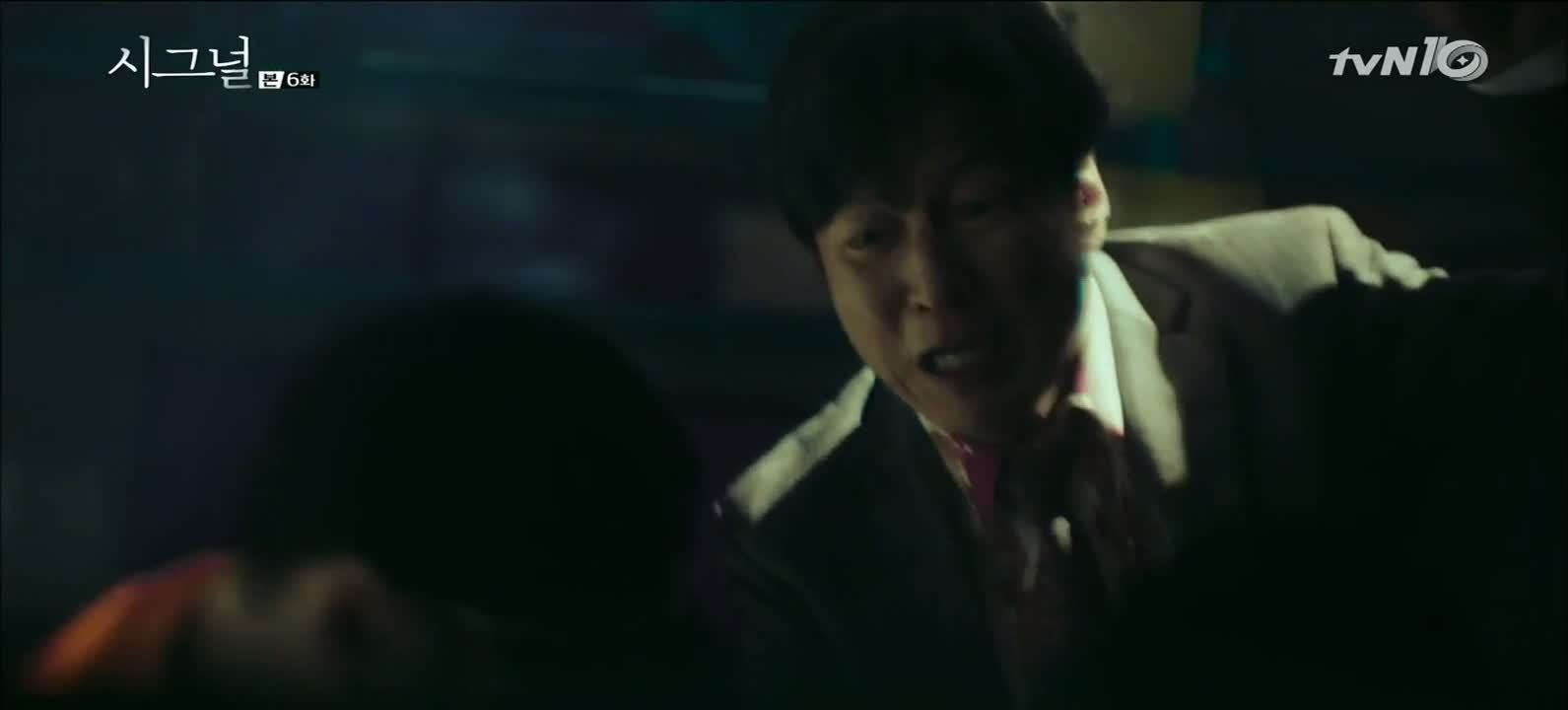 The bus crashes onto the fallen section of bridge, then topples over. The paramedics are already on the scene by the time Jae-han comes to, and Yeo-jin's father starts pulling his fellow passengers out of the wreckage.
Jae-han spots Eun-ji lying unconscious down below, and his howls grab Oh Kyung-tae's attention. There's nothing he can do in his handcuffed state while Eun-ji and Yeo-jin are still inside the bus. The paramedics climb inside and discover a time-sensitive issue—a gas leak.
Oh Kyung-tae can only listen in through Jae-han's radio, which is on the same frequency as the paramedics. Two lives are at stake, but time is of the essence—who do they save first? He can hear Yeo-jin's father urging the EMT to save his daughter first, and he screams helplessly when he sees Yeo-jin taken away.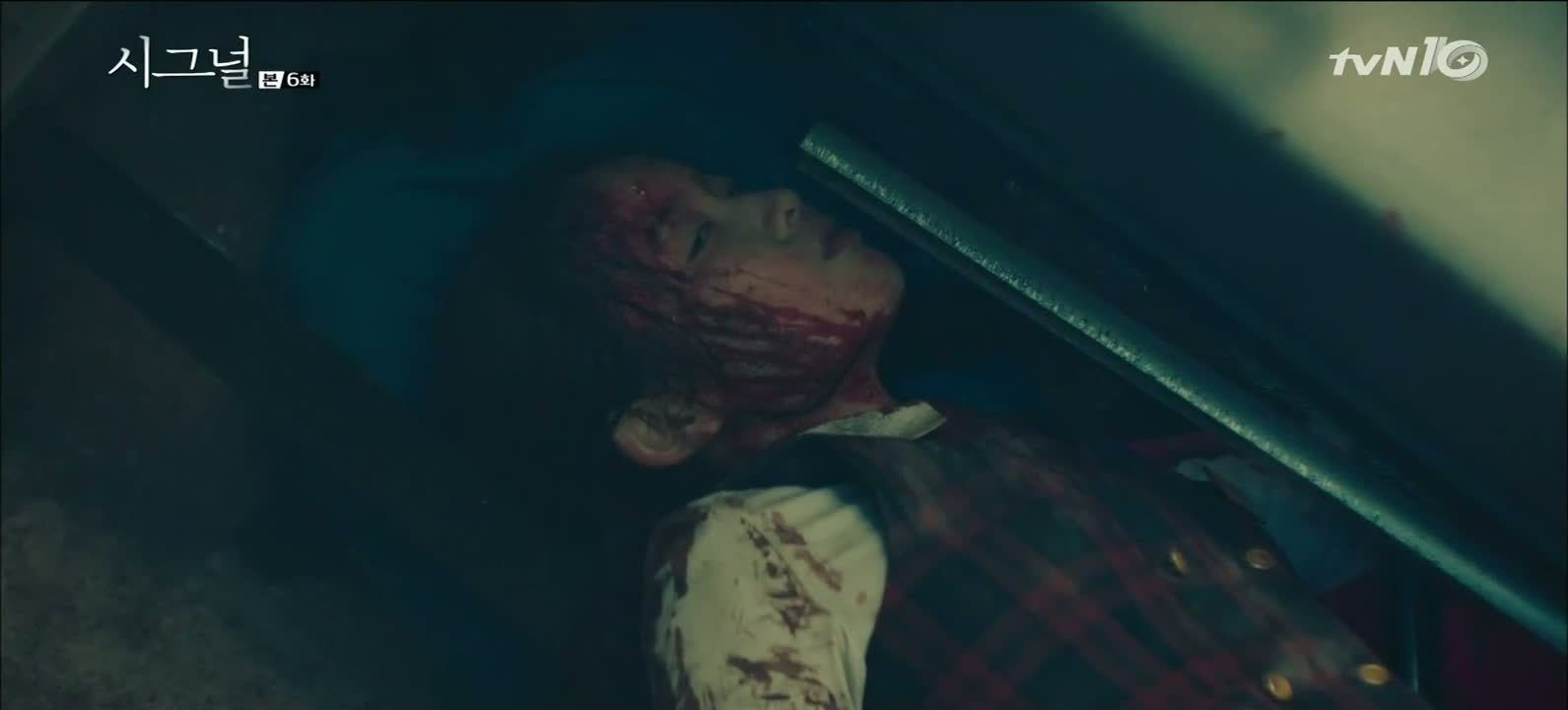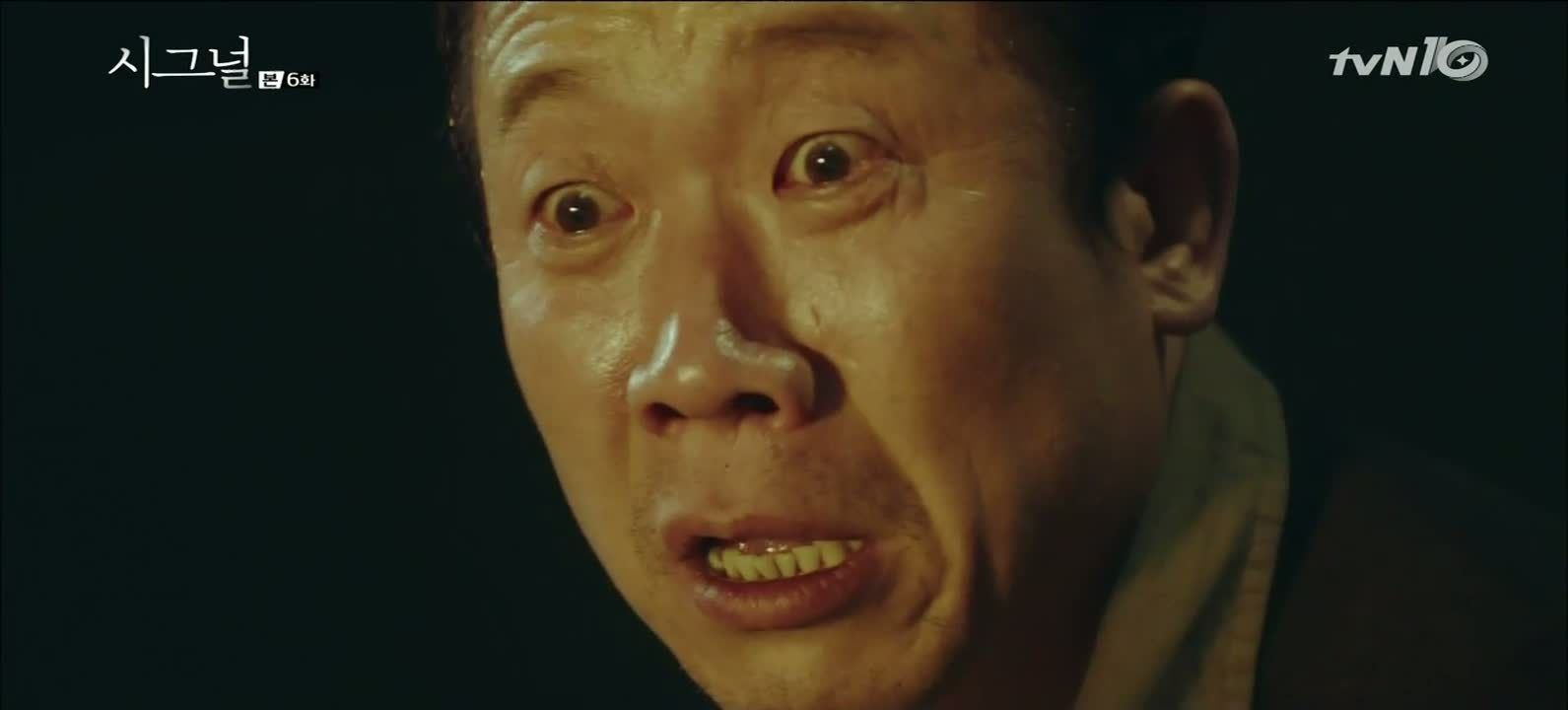 At the same time, Jae-han attempts climbing down but hits a dead end. Oh Kyung-tae continuously cries out to his daughter as the handcuff cuts into his wrist. And then the saddest thing happens: Eun-ji opens her eyes and looks up at her father. Oh god, she was still alive.
There's a spark and then the bus bursts into flames. Shock hits first, then inconsolable grief.
Hae-young believes that Oh Kyung-tae likely holds Yeo-jin's father responsible for Eun-ji's death. When he's asked who he heard that from, Hae-young answers: "From someone who witnessed the event firsthand." Did he hear it from Jae-han?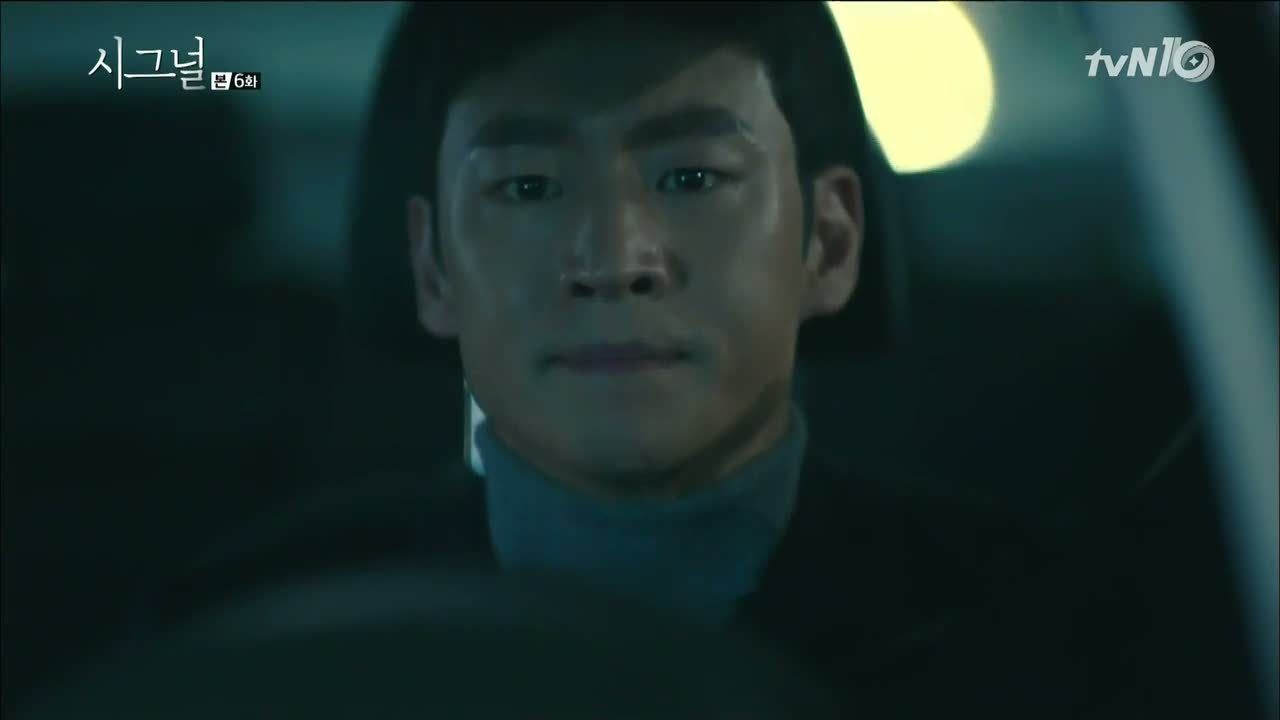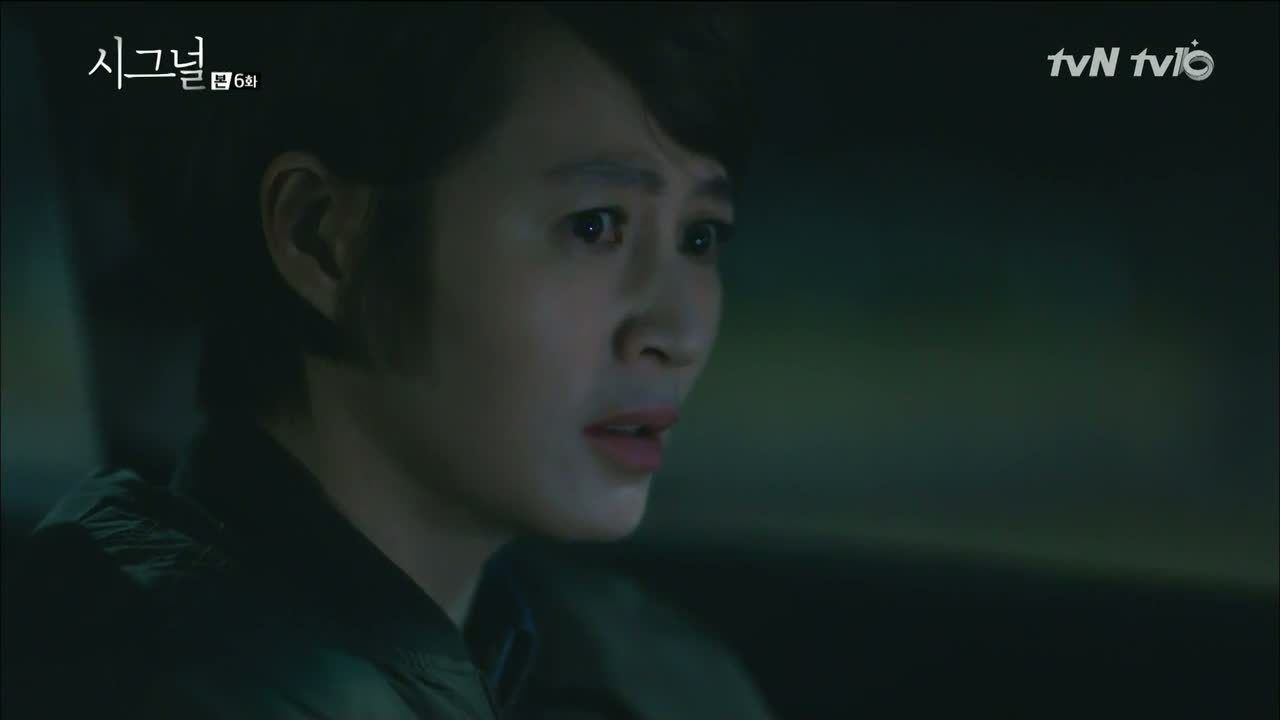 If Oh Kyung-tae wanted to get even for losing his daughter by taking someone else's, then he would've murdered Yeo-jin on the spot, Hae-young notes. But he chose to kidnap the woman instead, to make Yeo-jin's father feel as helpless as he did twenty years ago.
Hae-young adds that there's a high chance Yeo-jin was taken near the same bridge that collapsed years ago. It's in that moment Soo-hyun realizes that Oh Kyung-tae deliberately left the phone behind to send the police on a wild goose chase. As for Yeo-jin's father, he's nowhere to be found.
We hear more of Hae-young and Jae-han's last transmission, as the latter had said the burglar wasn't Oh Kyung-tae. Jae-han had confronted his partner about how Oh Kyung-tae was arrested based on partial fingerprints (on the mailbox) and the victim's testimony. Jae-han had punched the guy when he'd been told that the higher-ups basically needed a scapegoat.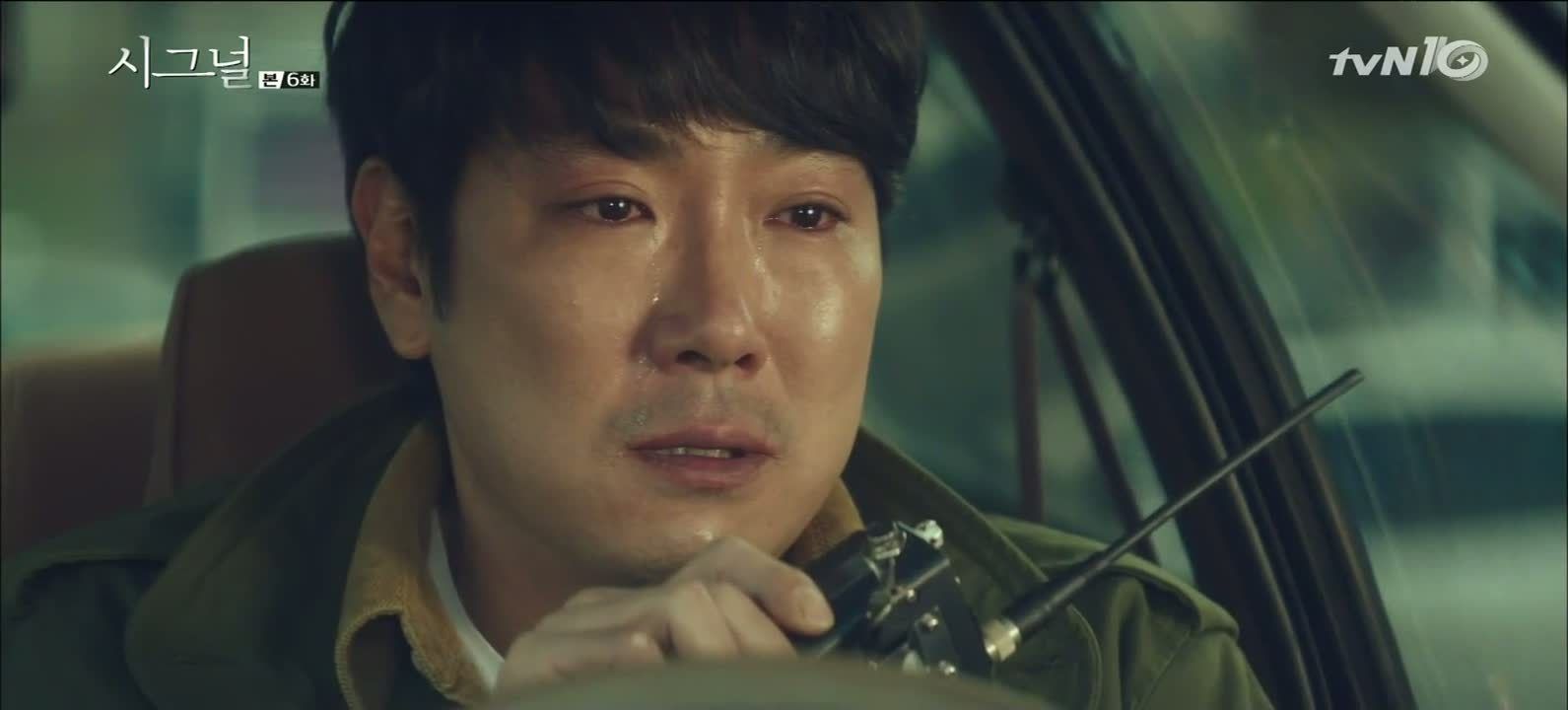 Jae-han had sworn to get to the bottom of this, but had been told it was too late: Oh Kyung-tae has already been sentenced. Watching his ex-con friend being dragged away had torn at his heart, and Jae-han says he should've left this burglary case unsolved. "I… was wrong to mess with it," Jae-han had blubbered.
"Then find the culprit," Hae-young had told him. "Since we messed it up, we need to set things straight." There had been hope in Hae-young's voice, as he'd said that there was still time to catch the real burglar.
"It's my fault. I have to stop it," Hae-young thinks to himself in the present before stepping on the accelerator.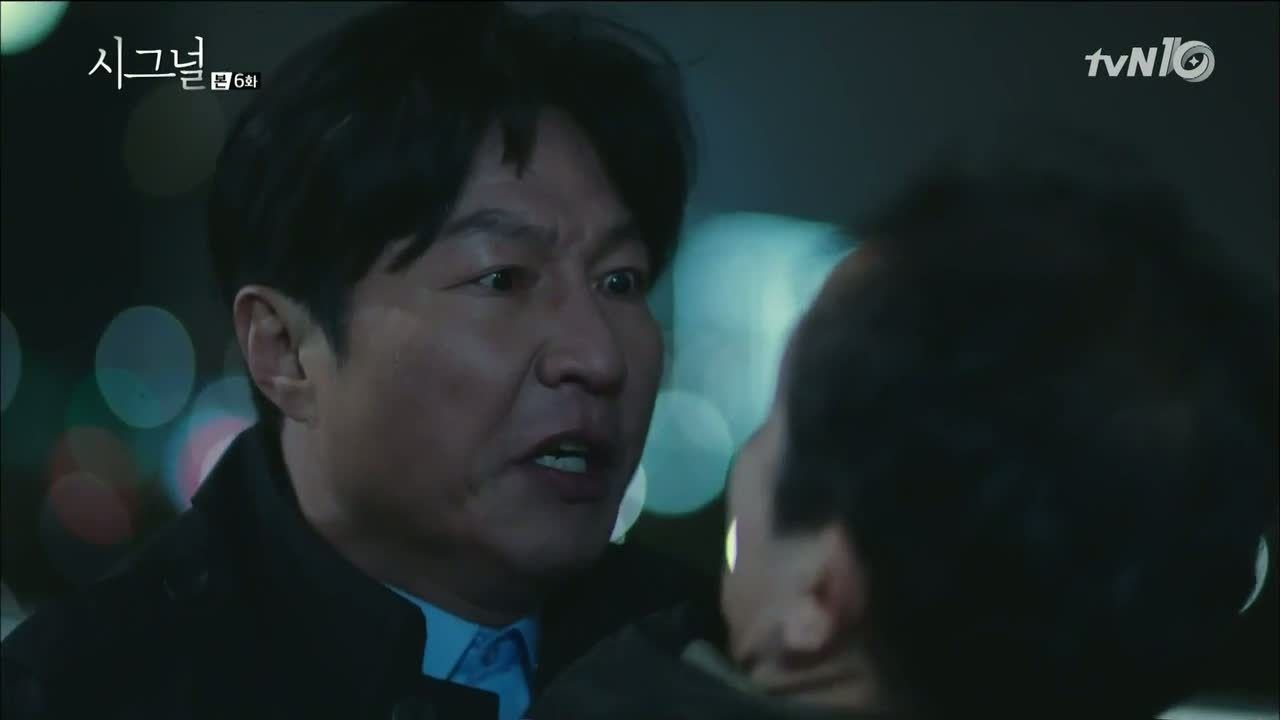 As it turns out, Hae-young's hunch about the bridge was right because that's where Yeo-jin's father runs to meet Oh Kyung-tae. He had received a threatening text to come alone, and now punches the man before demanding to know where his daughter is.
"How does it feel to see your daughter dying?" Oh Kyung-tae asks in return. He wants Yeo-jin's father to understand how helpless one feels when they're unable to do anything. He's stoic to Yeo-jin's father's desperate pleas to spare his daughter's life, telling him flatly that he should be looking for his daughter.
Hae-young keeps a sharp eye out as he approaches the bridge. Once he spots Oh Kyung-tae, he pulls his car over and traverses oncoming traffic to run and pounce on the man. He asks where the victim is, but Oh Kyung-tae's line of sight is still fixated beyond the bridge.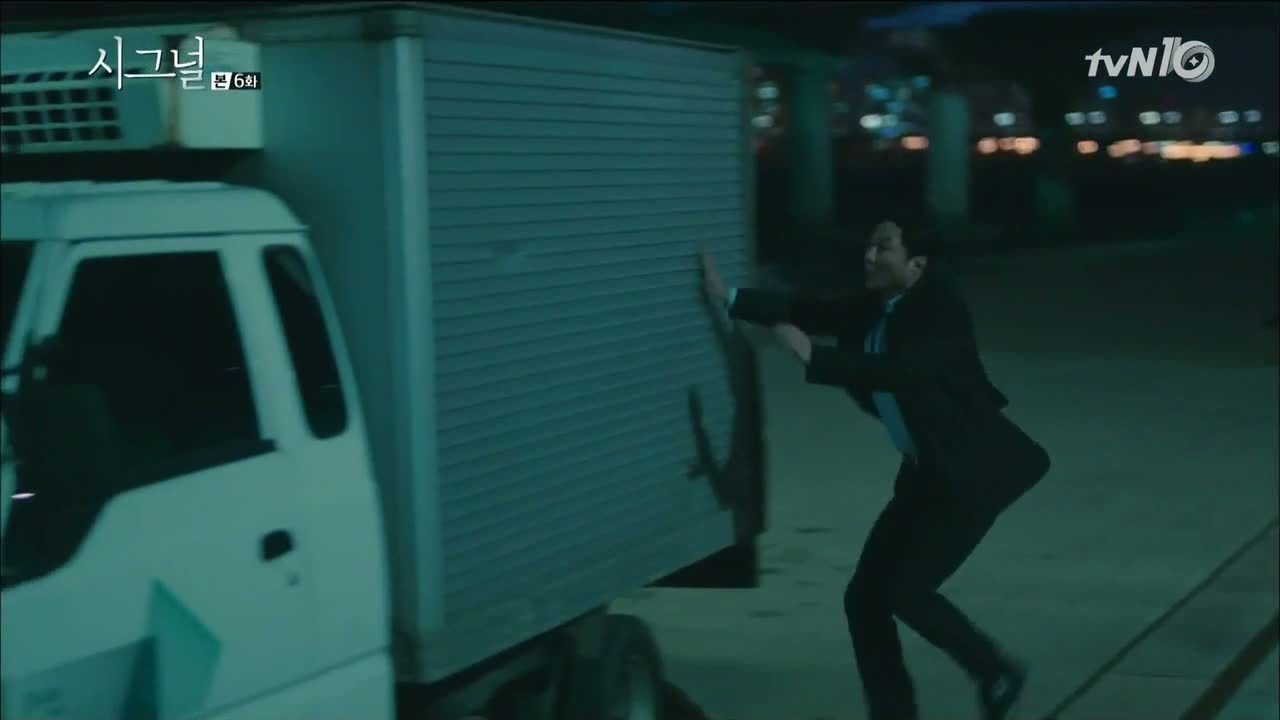 He's looking at the truck parked below nearby a memorial built to remember the victims of the 1995 collapsed bridge incident. As Hae-young calls it in, Yeo-jin's father rushes towards the truck, calling out to his daughter.
Hae-young starts reading Oh Kyung-tae his rights, but the man cuts him off: "It's too short. It's too short [a time for you] compared to the twenty years for me."
Recalling that Oh Kyung-tae learned electrical skills while behind bars, it occurs to Hae-young that there was a reason why. At the same time, Soo-hyun pulls up to the locked truck down below while two other teams check out two other locations.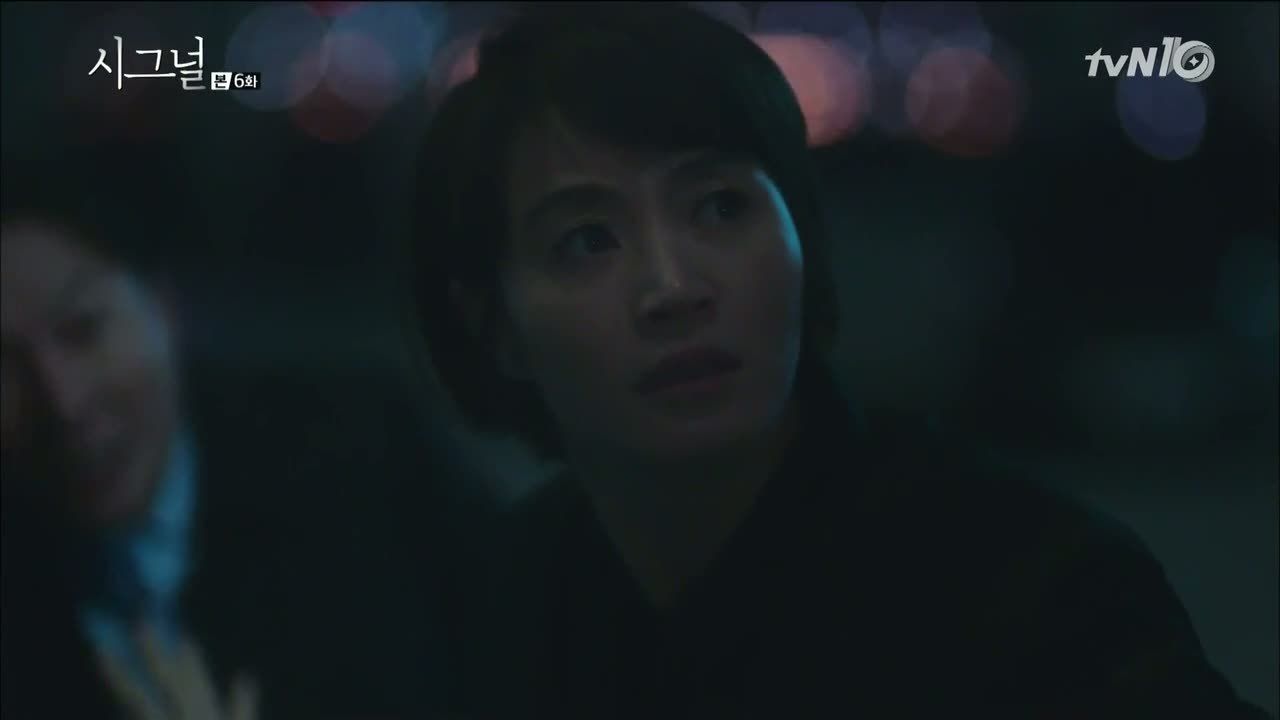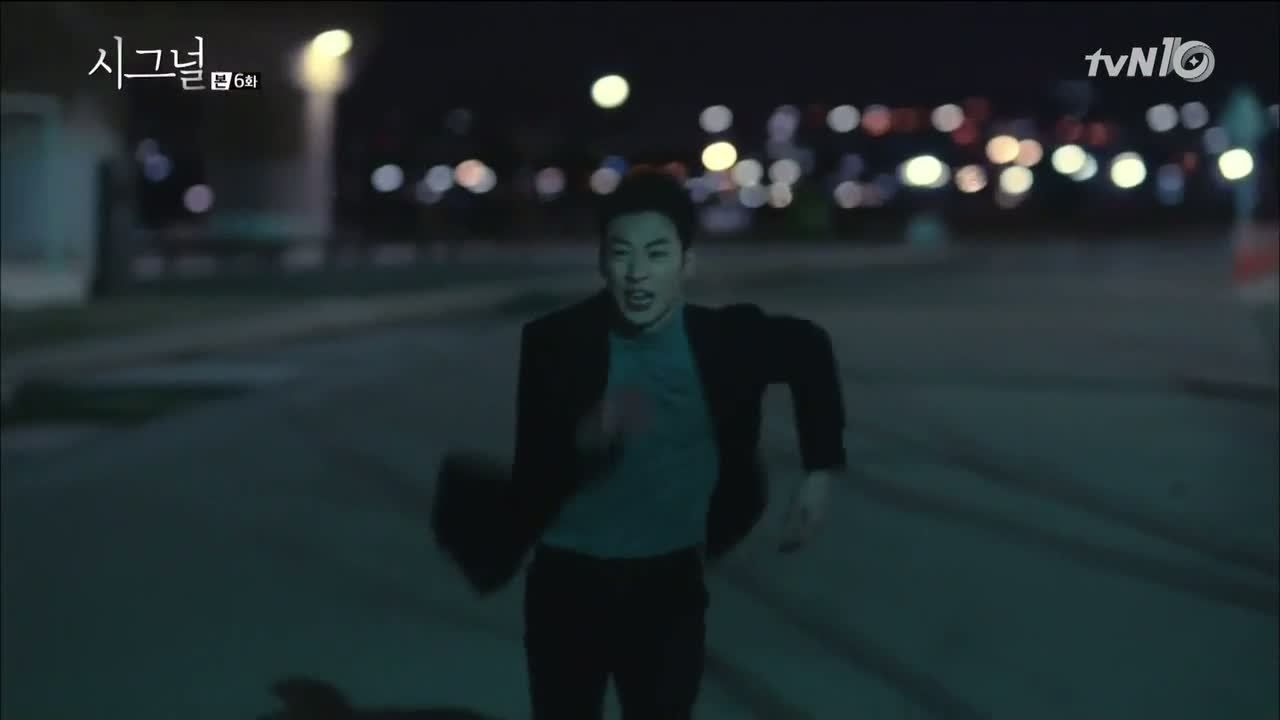 Horror washes over Hae-young's face as he realizes that Oh Kyung-tae's plan was to use a spark from the refrigerant to cause an electrical fire and kill Yeo-jin's father. But now Soo-hyun's life is in danger too, as she shoots the lock to open the doors, and tells Yeo-jin's father to stand back.
Hae-young breaks into a run as Soo-hyun climbs into the truck. Another team finds Yeo-jin shivering in the back of another truck, and Soo-hyun turns on the switch to light up the darkened truck.
"No! Move!" Hae-young cries. Soo-hyun turns her head just as the spark ignites, and the sudden combustion illuminates the truck and throws Hae-young backwards. Oh shit, oh shit, oh shit.
Firefighters are on the scene by the time Hae-young comes to. He's held back as the first responders put out the flames and attempts to run towards the paramedics who take Soo-hyun's body away.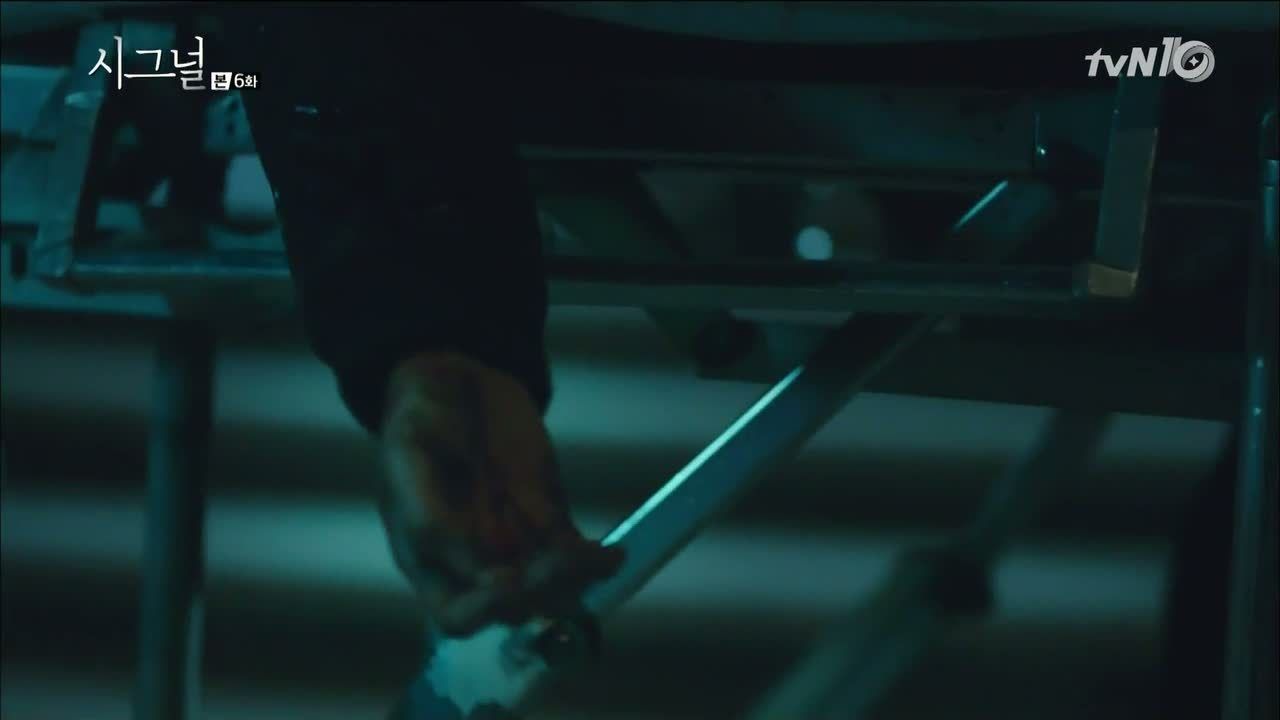 He's brought down to his knees in a complete state of shock, and crawls to reach for Soo-hyun's melted badge.
All of this is already too much to bear for the police force, but it's infinitely harder for Soo-hyun's family who come running in at the news. Section Chief Ahn apologizes to Soo-hyun's mother for her loss, and her sobs tear at everyone else's hearts.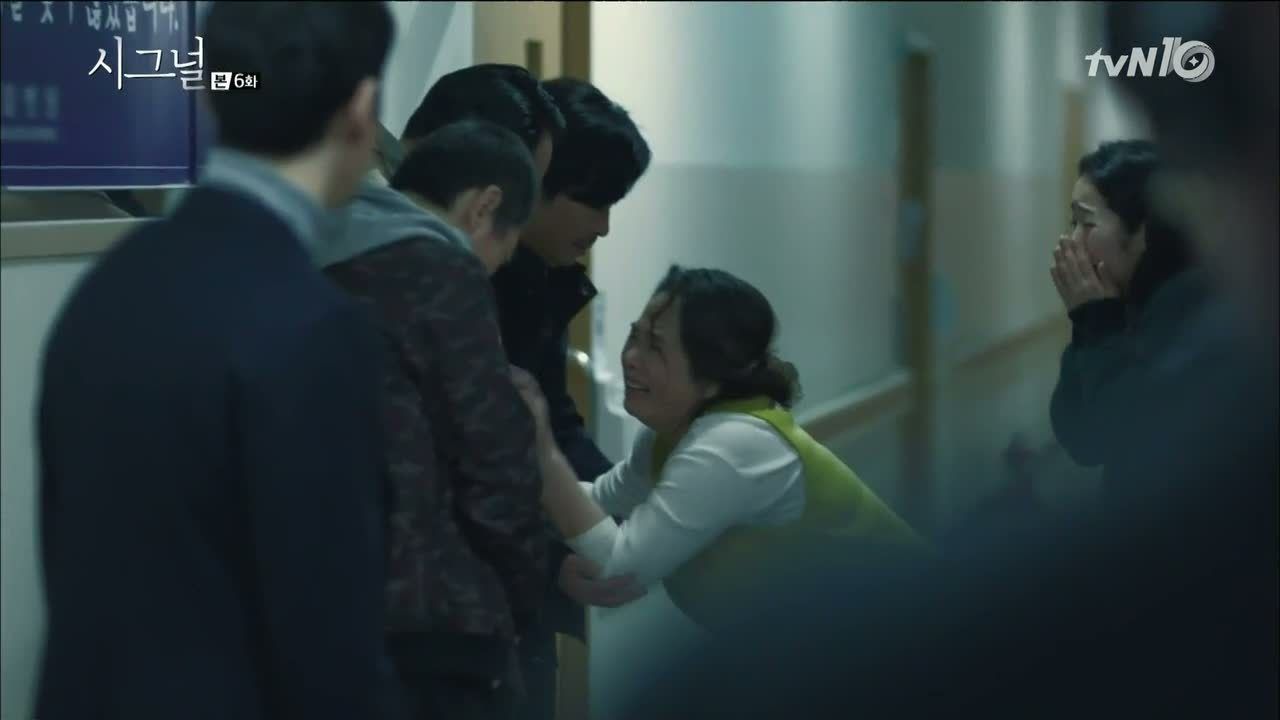 A tear rolls down Hae-young's cheek as he recalls Jae-han's words of self-blame for everything. There are already funeral flowers on Soo-hyun's desk when Hae-young returns to the precinct. He picks up the Batman picture which triggers memories of all of their interactions together, and his eyes well up with tears at the caseload still piled on her desk.
It's at that moment Hae-young recalls the hope he instilled in Jae-han to find the true burglar. "If we find the culprit…" Hae-young starts. "… the future can be changed," Jae-han finishes.
Jae-han follows up with every law enforcement officer who was there on the night of the fourth robbery. He doesn't learn much and concludes that it's virtually impossible for the culprit to have escaped if the cops were coming from all different directions.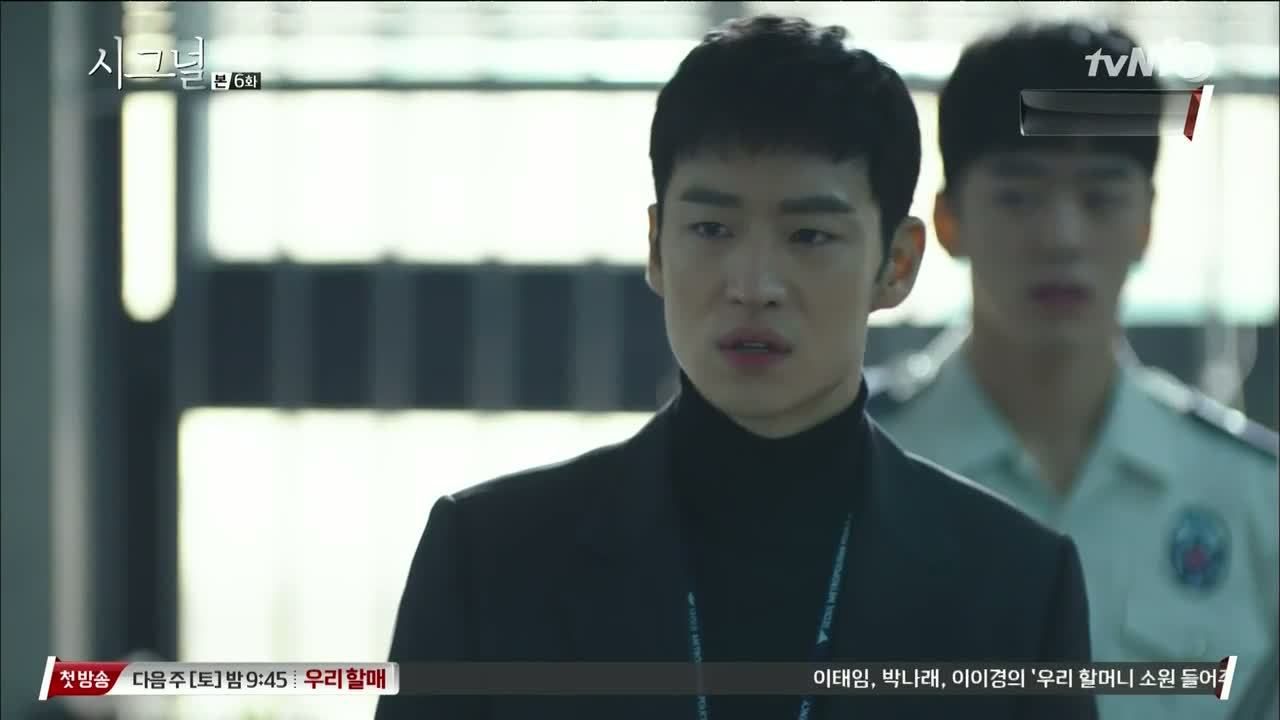 Hae-young is enraged when he sees Soo-hyun's desk being cleared for another officer. Turns out Section Chief Ahn made the call, barking that they're all civil servants whose salaries come from the people's tax dollars.
When Hae-young protests at this unemotional treatment for their fallen officer, Section Chief Ahn tells him he has no right to talk—he didn't do a damn thing when Soo-hyun died before his eyes.
Hae-young sits alone in the precinct later that night, his thoughts filled of Soo-hyun. Remembering how she once told him that he must look at his cases with an objective eye, he takes a deep breath and removes his emotions from the equation.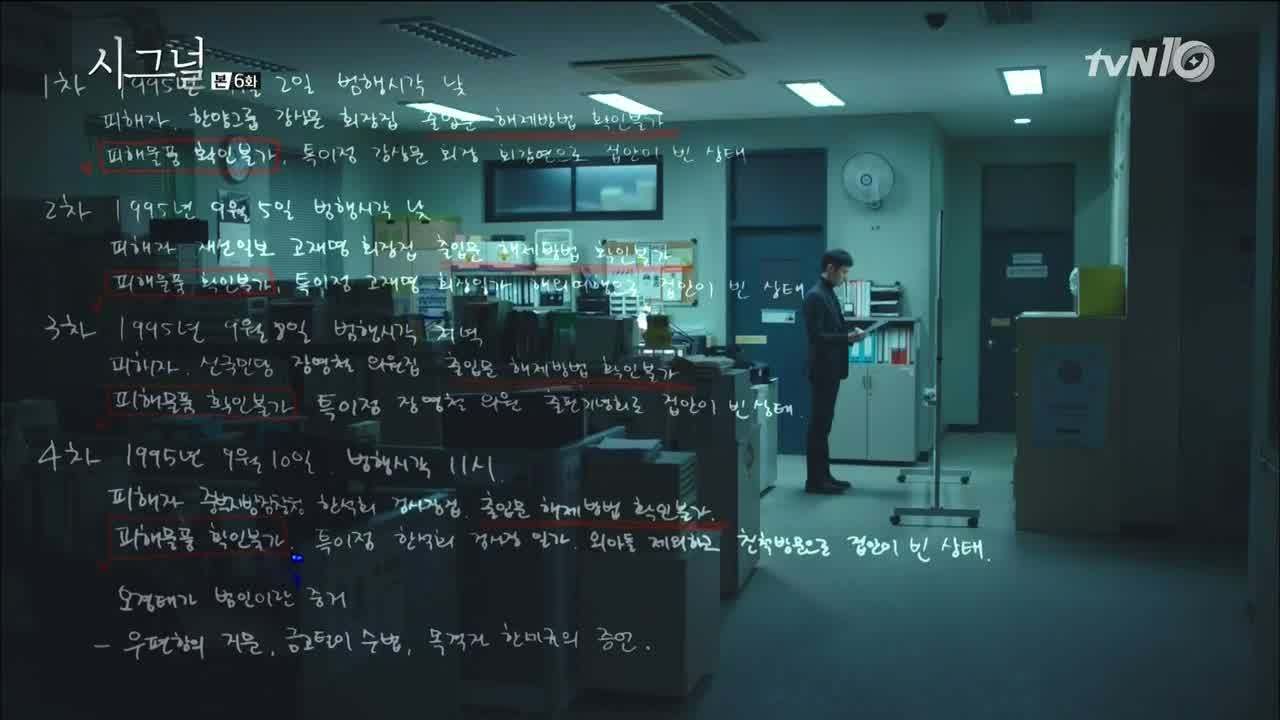 He lists out all four robberies that took place in September 1995, noting that while there are no crime scene photos nor case files, there must be a clue hidden in here somewhere. He jots down the evidence and witness testimony that were used to prosecute Oh Kyung-tae.
He thinks to himself: "The transmission will definitely come. I need to find something before then. The evidence, the witness, the case… I need to look at it all from afar like a dot in the distance. I mustn't let my emotions cloud my perspective."
He's still staring at the whiteboard when morning comes, realizing that he has too little information to go on. Gye-chul sighs when he sees that Hae-young is still hung up on the case, but he does nonchalantly leave behind valuable information: the case files of the 1995 burglaries.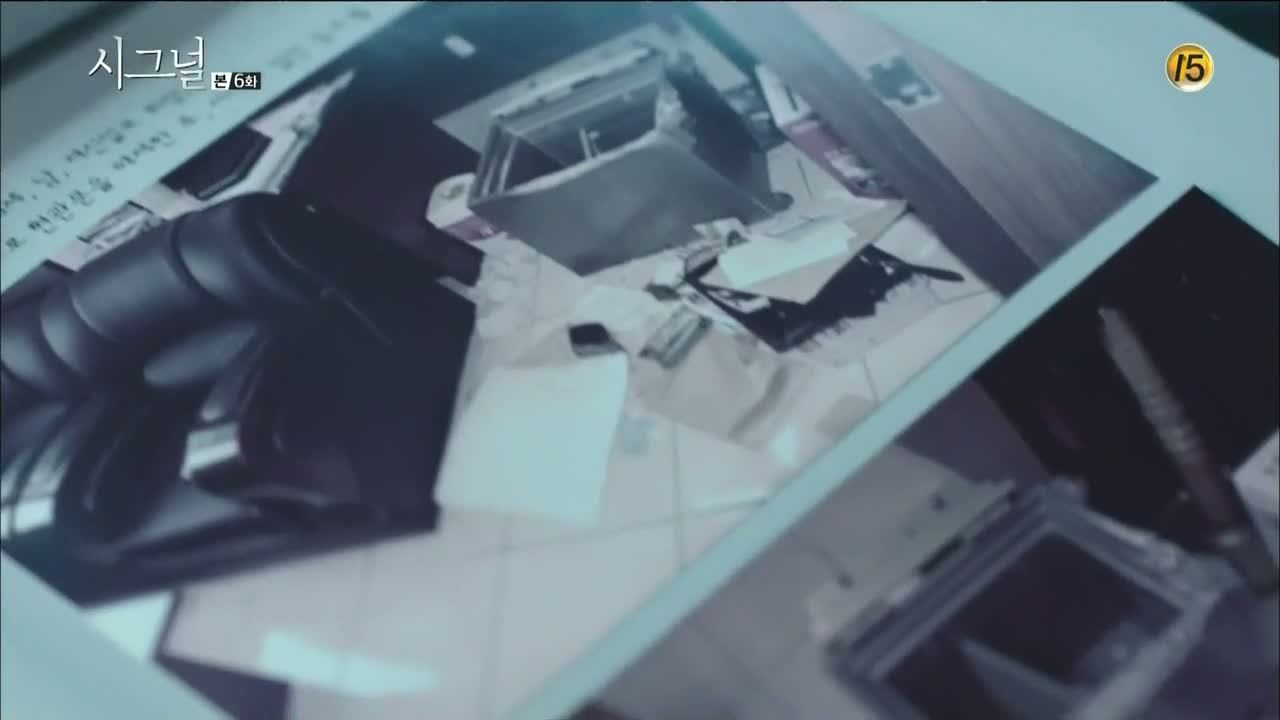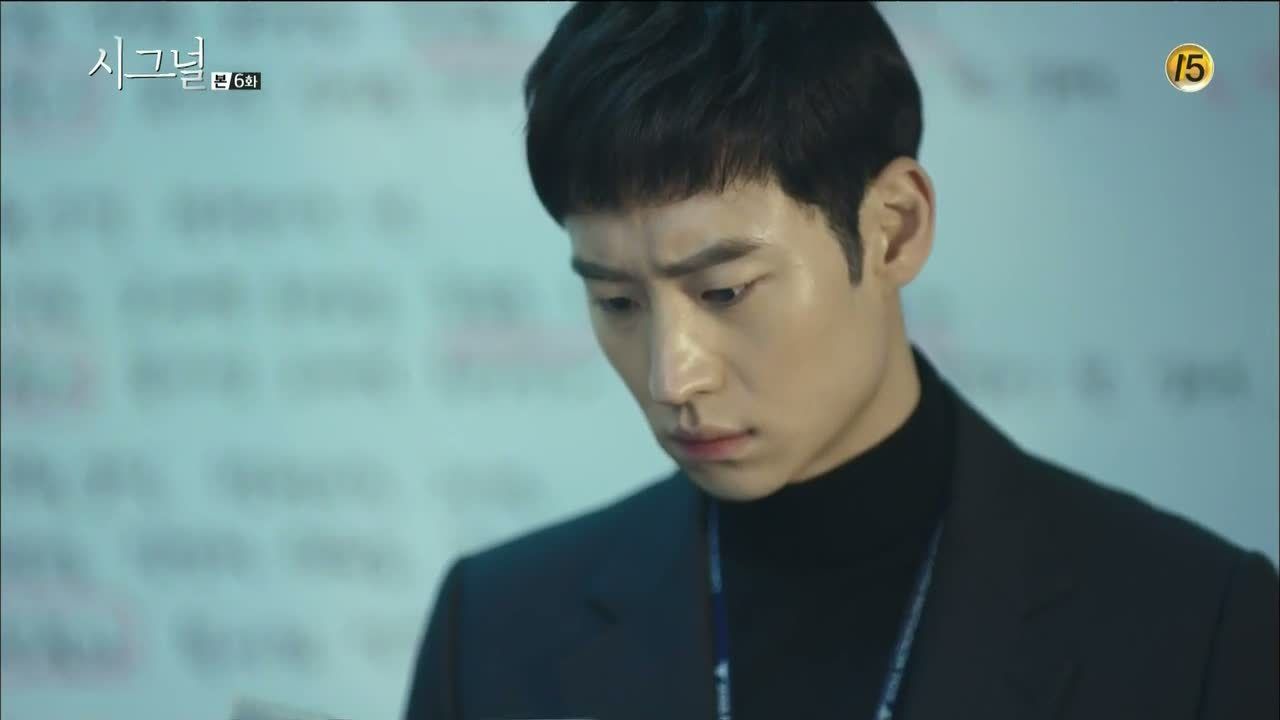 The thick volume contains everything from the names of the victims to the crime scene photos to a record of everything that was stolen. Hae-young picks up on one interesting commonality: all of the burglary victims were childhood friends and hailed from the same middle school and high school. (And ha, how convenient that they're all prominent enough that they can be found on Naver)
He hones in on the fourth victim, HAN SE-KYU, whose testimony was used to arrest Oh Kyung-tae. "What if… his testimony was false?" he wonders.
That's the same hunch Jae-han is working off of, as he approaches Se-kyu outside his home. He's simply here to confirm the testimony he gave that night because it's strange that the burglar would've jumped out a window to the east when there were dozens of cops waiting for him.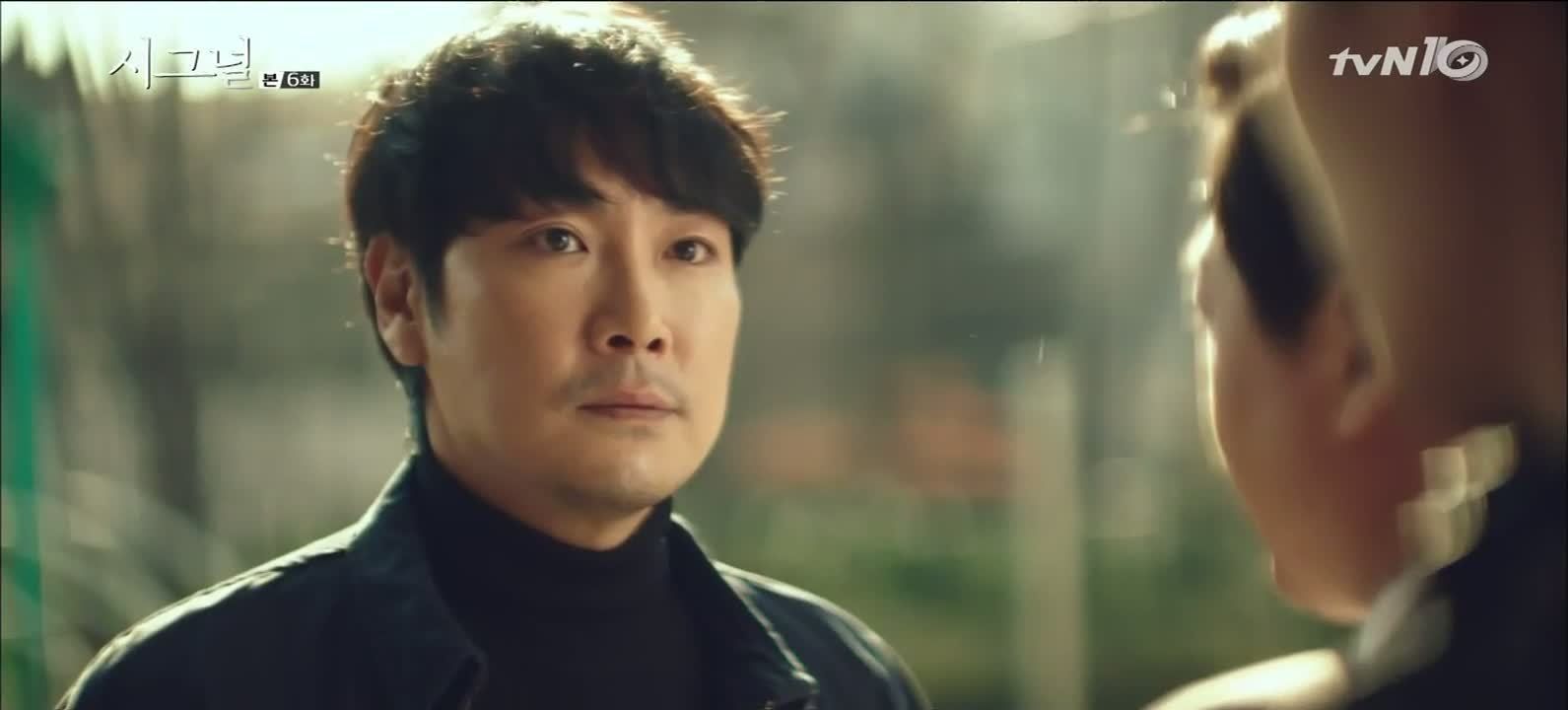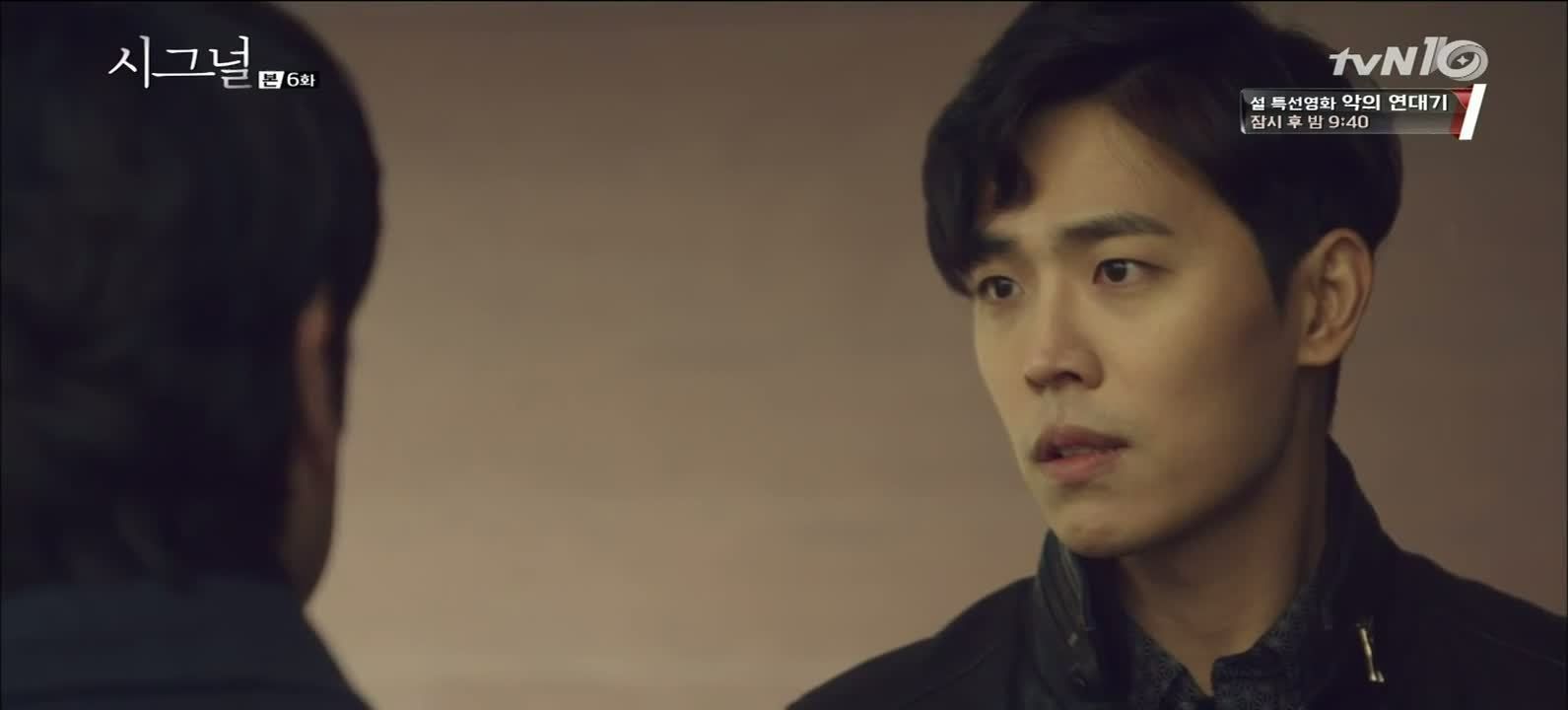 Annoyed, Se-kyu sticks to that story, and Jae-han drops the formalities and bites back: "Hey. You said it was the other window back then." O my damn.
"When do the lies start? There was no burglar to begin with, was there?" Jae-han asks keenly. If someone had broken into Se-kyu's home, he would've been caught "so why did you lie?!"
When Se-kyu brushes him off, Jae-han narrows his eyes, "Are you the burglar then?" The confrontation ends here for now, and Jae-han remembers how Oh Kyung-tae and Eun-ji both told him that these robberies were the work of an amateur.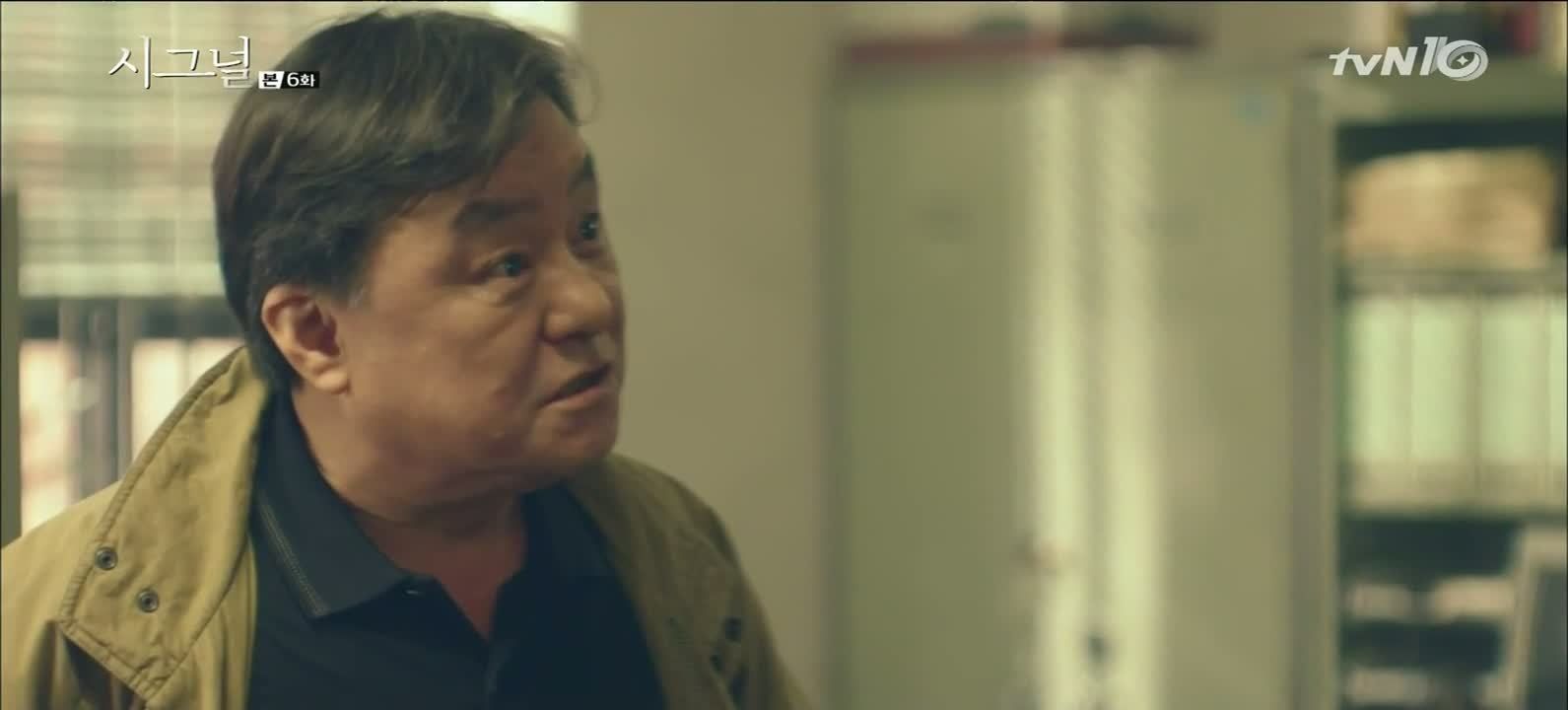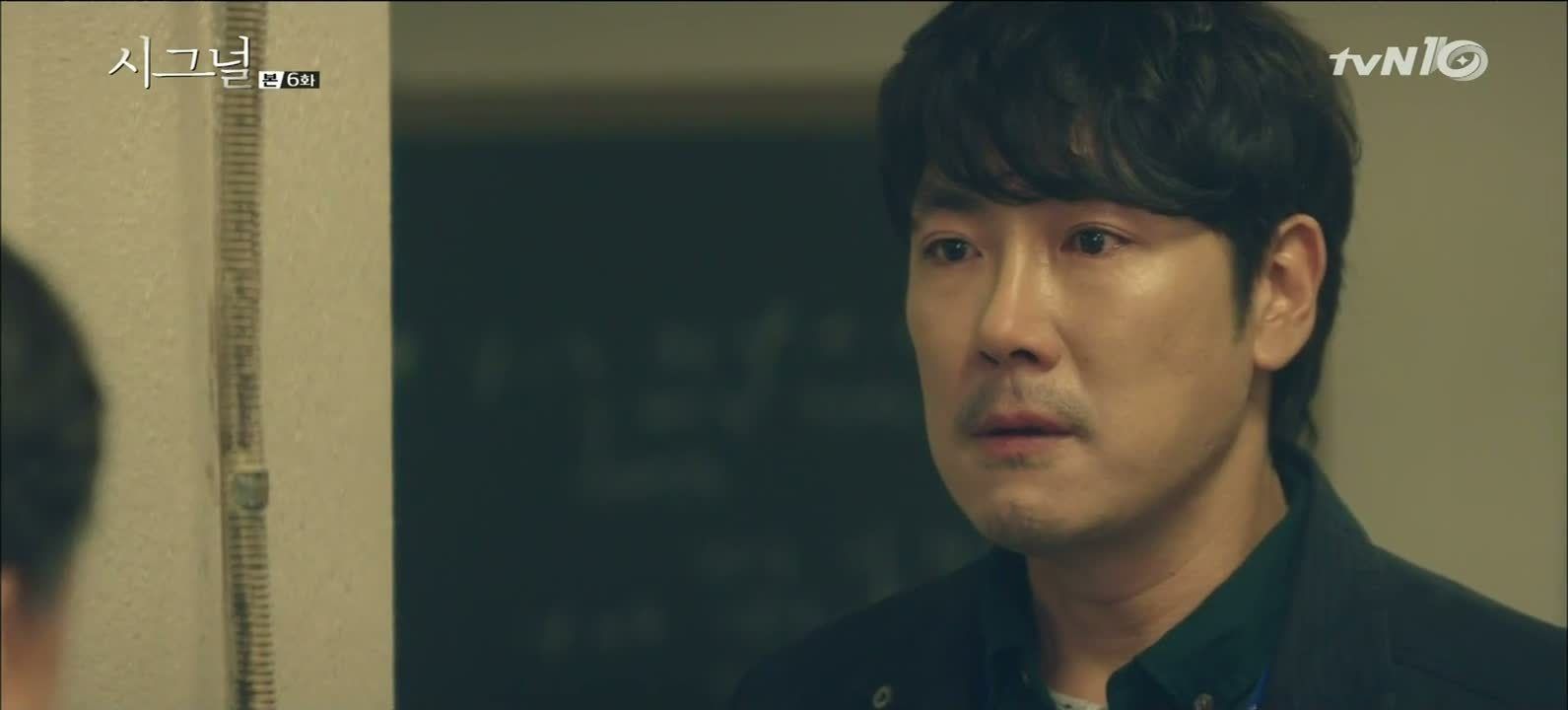 An amateur who would have easy access into those lavish homes and would never be suspected… it has to be Se-kyu, Jae-han concludes. "He's the culprit."
Jae-han is prepared for the oncoming lecture when his squad chief charges in, furious. He hollers that they were chasing a nonexistent robber and shows him the map how their tactic made it impossible for any suspect to go free.
His squad chief retorts that the case is closed, to which Jae-han argues that if the key witness's testimony was false, they must start from square one again. It doesn't matter to Jae-han if Se-kyu is the chief prosecutor's son—he wants a warrant for Se-kyu's arrest.
But his squad chief will have none of Jae-han's loud protests this morning and reminds him of the class differences that exist in this world. Oh Kyung-tae's words mean very little, and Jae-han asks if that means they as cops should keep their heads down and their mouths shut.
He's told that the only chance he's got is to come up with irrefutable evidence to support his claim. Unfortunately for Jae-han, Oh Kyung-tae refuses to see him.
Jae-han speaks into the walkie-talkie when it lights up in his car. He asks Hae-young about what happened to Oh Kyung-tae. Hae-young transmits back: "He killed someone. A cop… has died."
Jae-han doesn't have any better news, telling Hae-young that he found out who the culprit is, but he's unable to secure an arrest warrant. He's surprised when Hae-young asks if Han Se-kyu was the burglar and learns that the report says Se-kyu clearly identified one man as the robber, then changed his mind to Oh Kyung-tae.
Hae-young explains that in most cases, the victim doesn't clearly remember who broke into their home. But Se-kyu pointed the finger of blame at Oh Kyung-tae with such certainty, and the photo in question was an old mug shot.
Se-kyu was able to provide a detailed description of Oh Kyung-tae because the two must've known each other prior to the burglaries. They must find out what that connection is, and when Jae-han says that Oh Kyung-tae has refused to see him, Hae-young says he'll find out in the present, since Oh Kyung-tae is still alive.
Jae-han can still help by recovering the stolen items that were never found, since that can serve as concrete evidence. Jae-han agrees to do so and asks Hae-young to persuade Oh Kyung-tae. In return, Hae-young asks that Jae-han solve this case.
Hae-young looks like he's speaking with a shell of a man when he meets with Oh Kyung-tae. It must be bittersweet for him to see a longtime plan of his end up in failure, Hae-young notes.
Bringing up how Yeo-jin and her father must be living happily gets Oh Kyung-tae to break his silence, hollering that his daughter's death was on Yeo-jin's father's hands. But Hae-young retorts that he set his eyes on the wrong target, and that he would've done the same if he were in Yeo-jin's father's shoes.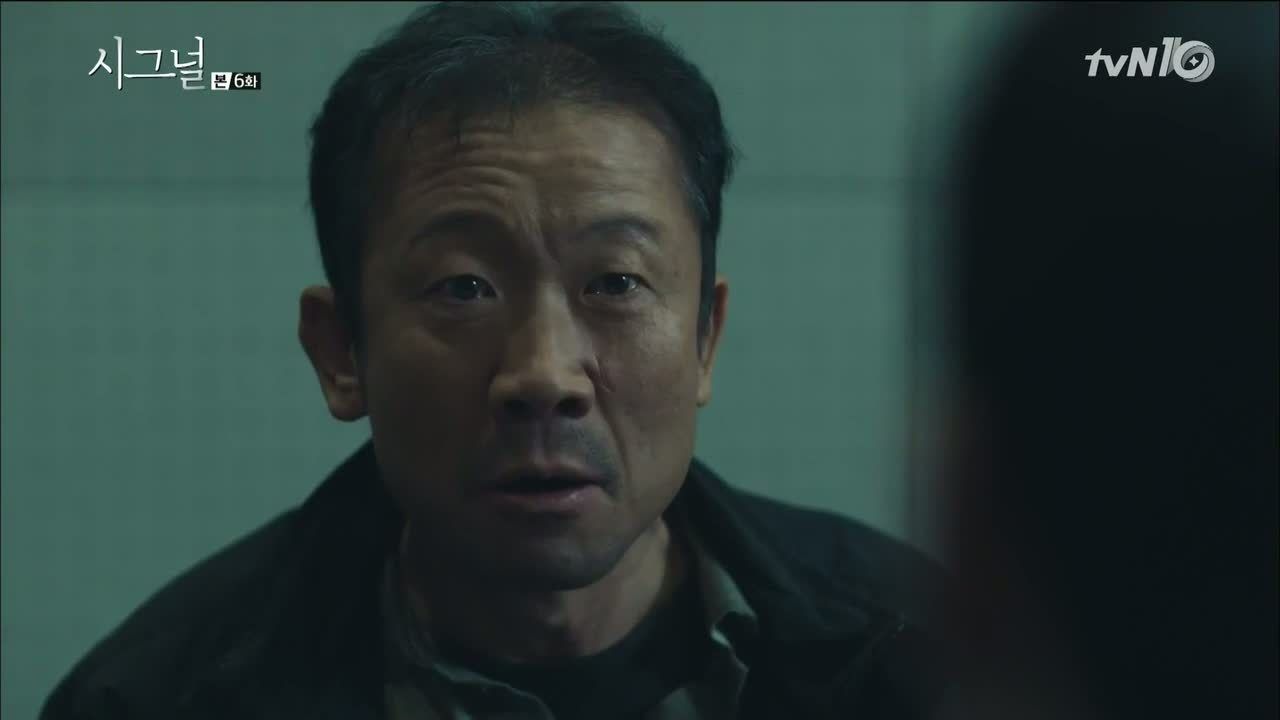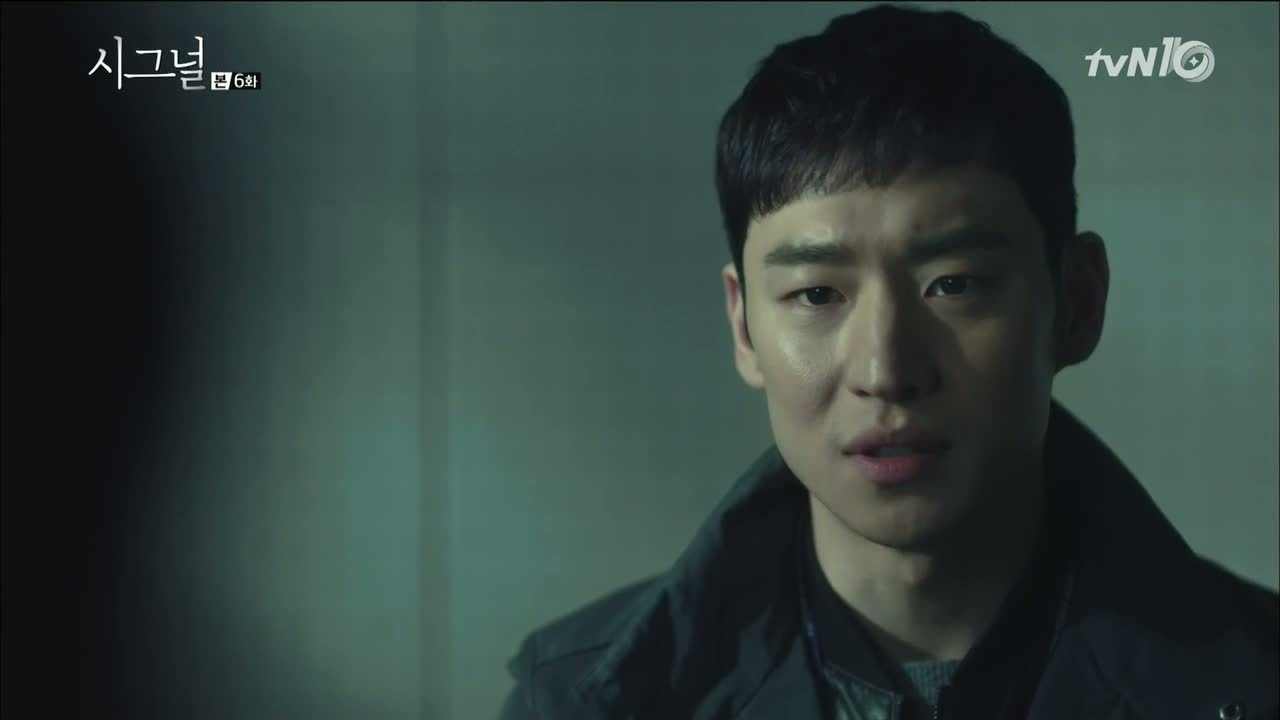 "If you were planning to take revenge, you should've done a proper job," Hae-young hisses. Oh Kyung-tae should've targeted the people who oversaw the poor construction of that bridge. Or did it scare him to pick a fight against the powerful people of this world?
Oh Kyung-tae hollers that the cops know nothing about how he feels, a statement Hae-young agrees with. He knows better than anyone how awful the cops can be, but the officer that died in that truck was innocent: "She was the only one who understood where you were coming from!"
"Someone who understands me?" Oh Kyung-tae scoffs back. "There's no one in this world who understands me." He rises to leave, but that's when Hae-young says that the man who framed him and is ultimately responsible for Eun-ji's death still lives.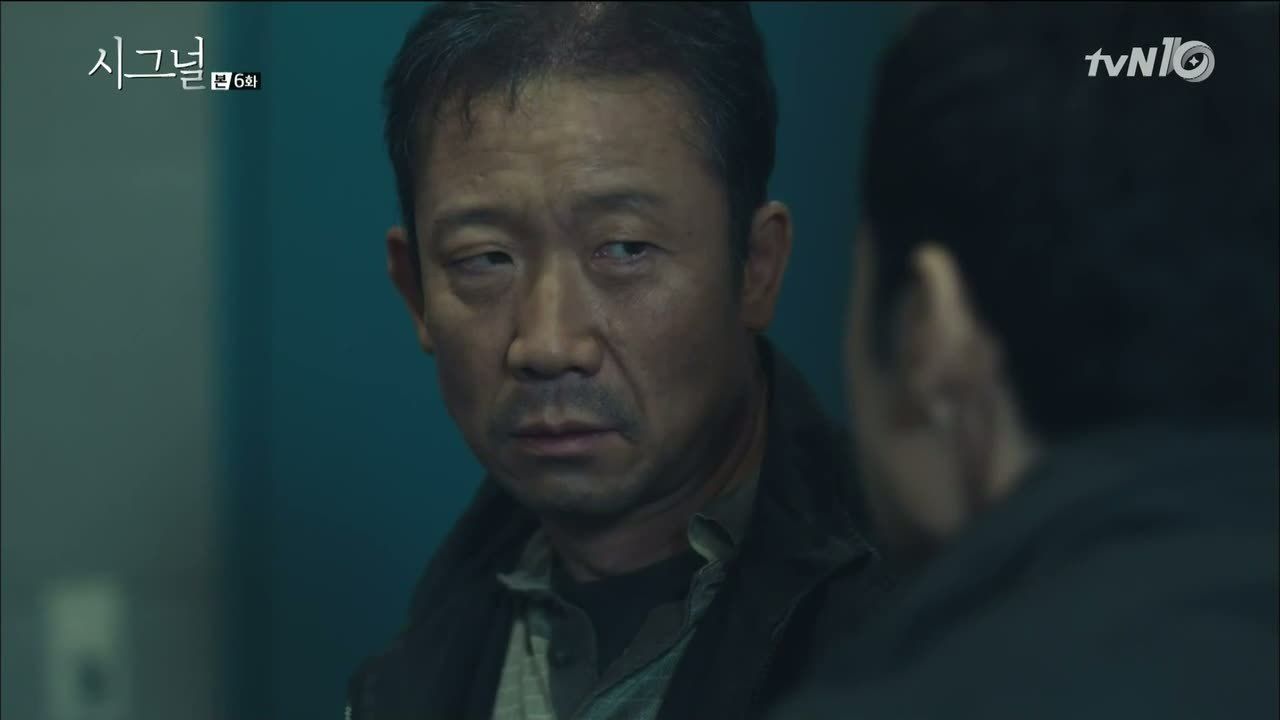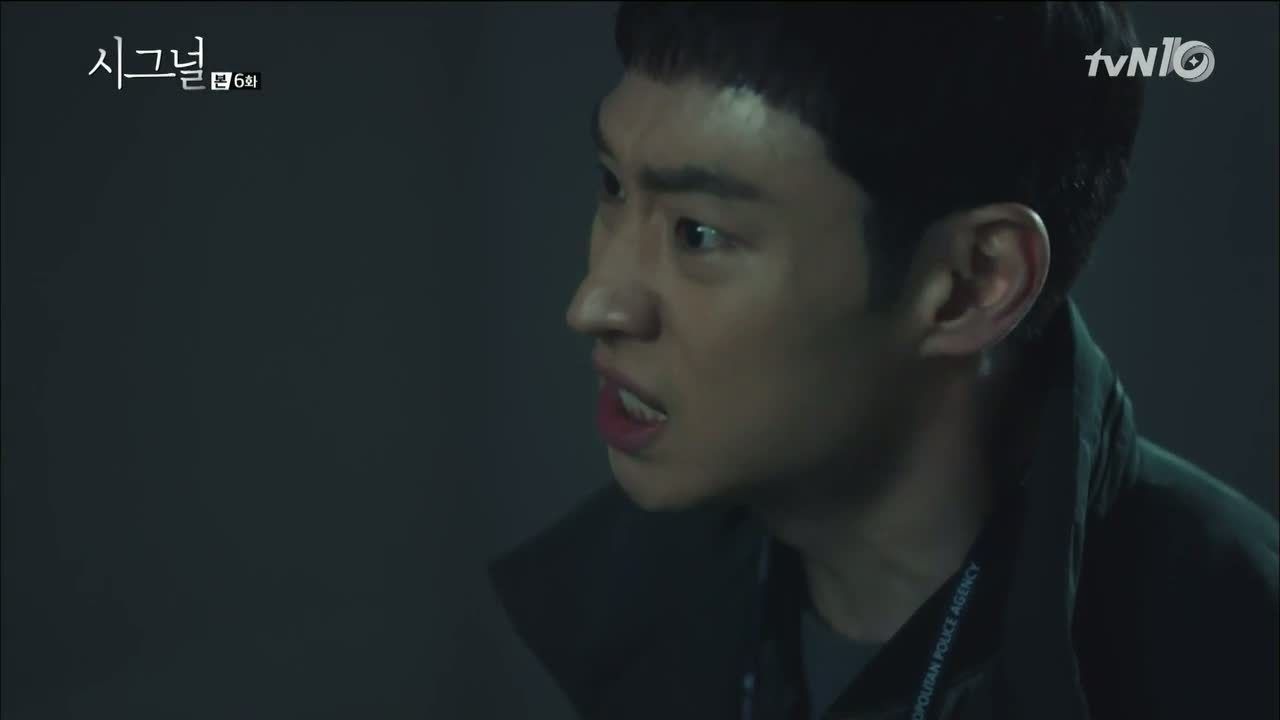 Seeing the man actually responsible brought to justice is to achieve true revenge, Hae-young continues. Shouldn't they see that the culprit pay for his crimes? "I'll help you. If I have your cooperation, we can catch him." Hae-young stresses.
He takes Oh Kyung-tae's hands in his and pleads, "No, I need your help. We must catch him."
That convinces Oh Kyung-tae to stay, and his handcuffs are removed so he can freely speak to the events starting September 1, 1995. Hae-young tells him that anything he can remember will be useful and waits with bated breath until Oh Kyung-tae says he remembers nothing.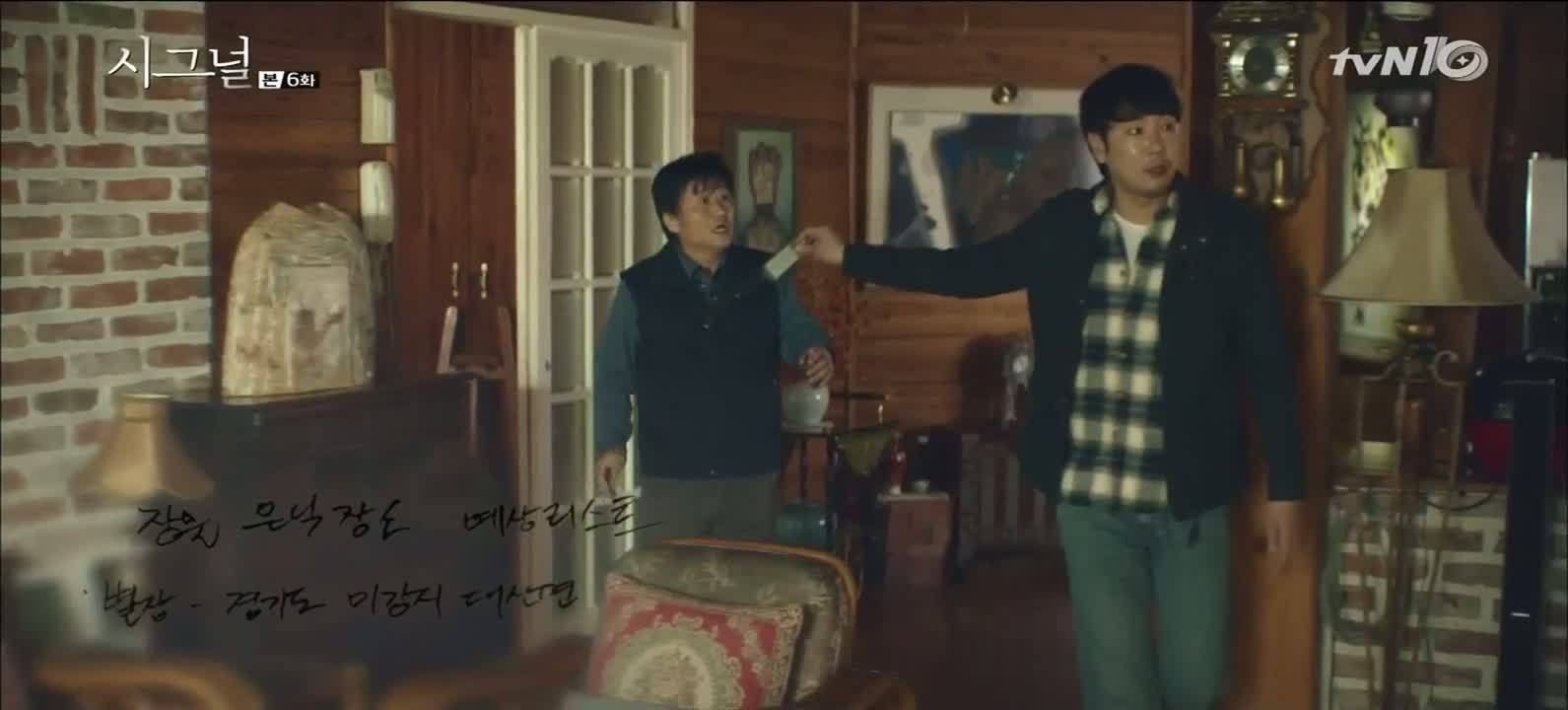 So Hae-young opts to walk Oh Kyung-tae down memory lane, starting with that morning. He describes the weather that day and encourages the man to try and remember anything he can.
Jae-han confirms with a contact that the stolen goods were never found, so he searches everywhere from Se-kyu may have frequented from his villa to his vault to even the country clubs and bars the chaebol may have hit up.
In the present, Hae-young touches upon September 10, 1995—the night the fourth burglary took place. He asks if Oh Kyung-tae took the day off after his shift, but the man vaguely remembers working that day because he had deliveries to make.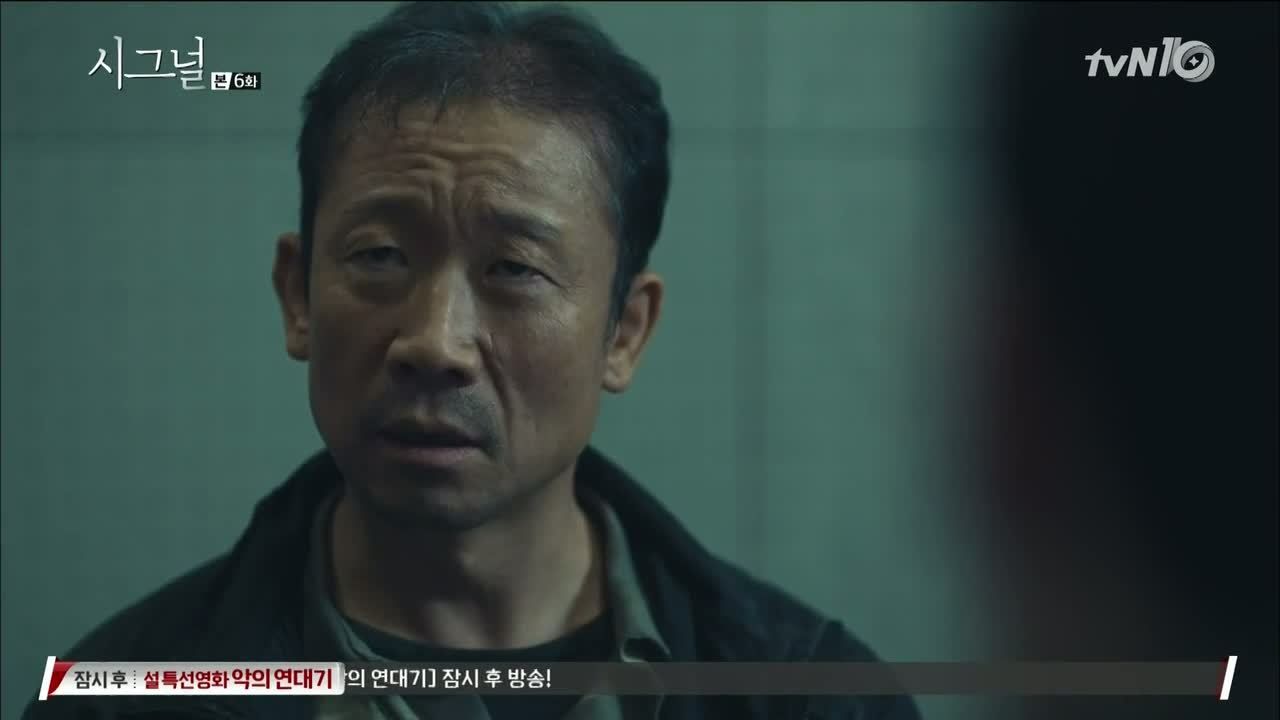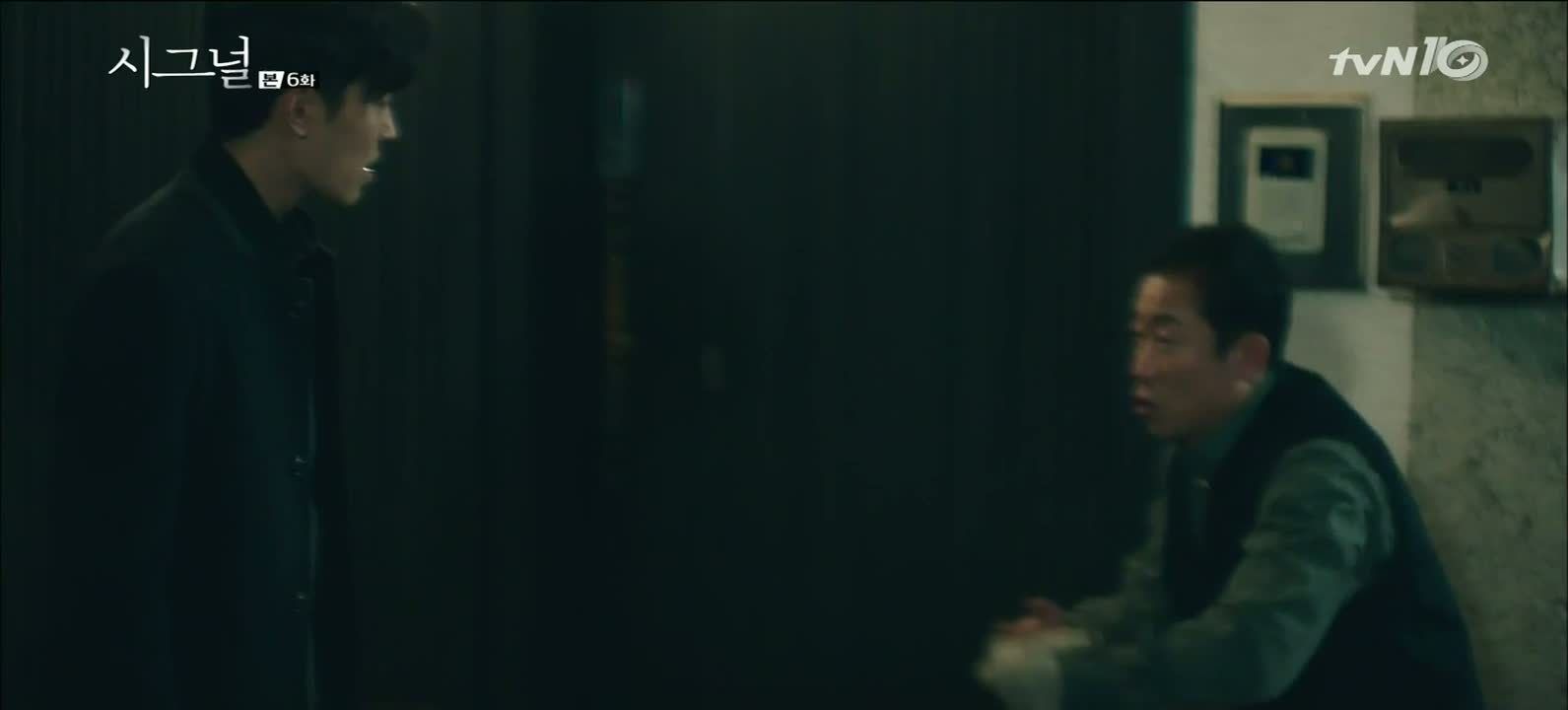 When Oh Kyung-tae can't remember where he made those deliveries, Hae-young asks about the items he did deliver that day. If it was the day after Chuseok, he could've had gift boxes of fruit, fish, or beef in his truck.
Oh Kyung-tae searches his memory before answering, "Fish. I delivered fish that day." He names the same district Se-kyu lives in, and as it turns out, Oh Kyung-tae had been delivering fish to Se-kyu's house that day when the chaebol pulled up in his snazzy car. Se-kyu had pushed him away when the man accidentally spilled the crate all over him… and Oh Kyung-tae's hand landed on the mailbox (which would explain the fingerprints).
Once Jae-han is filled in, he's stunned that one run-in was all it took for Se-kyu to ruin a man's life. He grits his teeth at the thought of how the chaebol wouldn't have cared who he threw under the bus, and Hae-young asks if the stolen goods have been recovered yet.
Jae-han chokes back tears of frustration, knowing that the system and class divide are what bars him from trying to mete out justice. "Is it like that there too?" he asks. "As long as you have money and a privileged background, you can still live well no matter what you do?"
Hae-young doesn't respond right away, watching Han Se-kyu in 2015 leave his office building. Jae-han continues, "Still, twenty years have passed. Something must've changed… right?"
"Yes, it's changed," Hae-young replies softly. "Something has changed since then. If you make it that way, it can happen."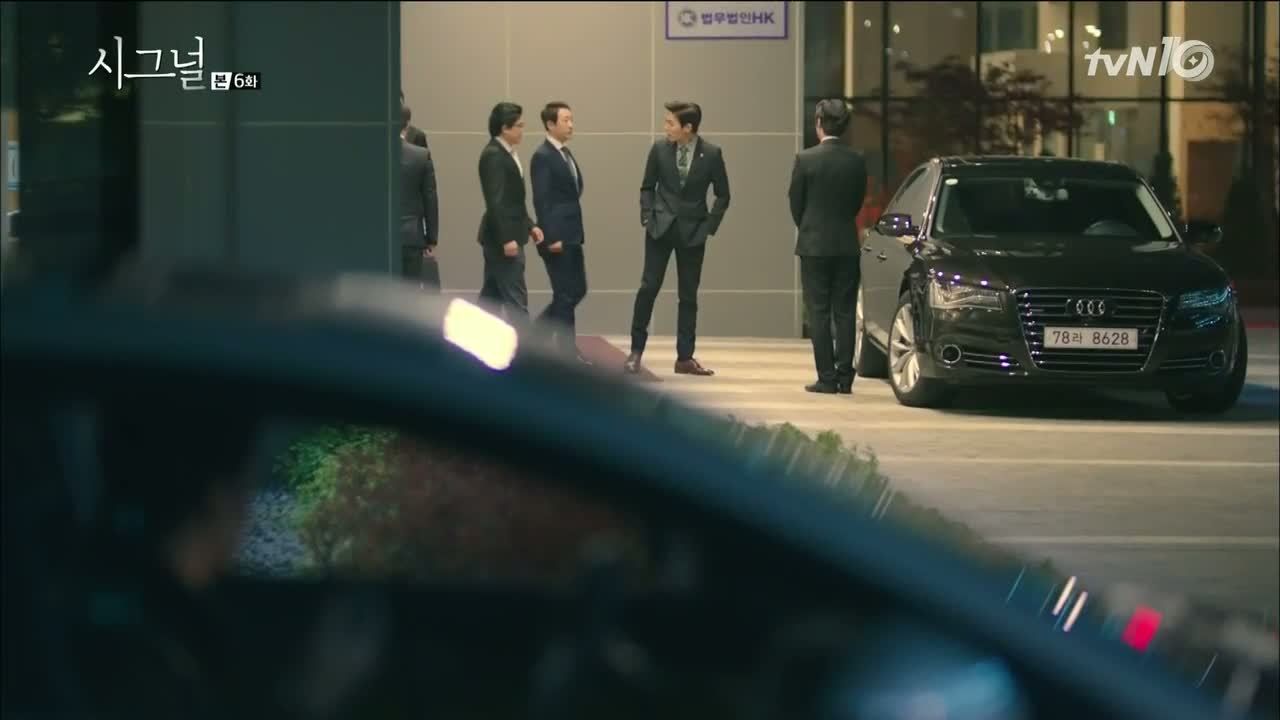 Tears fill up in Jae-han's eyes as he's told that Hae-young can do nothing in the present. It's up to Jae-han to uncover a clue in Oh Kyung-tae's testimony in the past. A moment of realization washes over Jae-han and he asks after the color of Se-kyu's car that was recorded in the case file.
It was red, Hae-young replies. As Jae-han sees a different car pull up to the estate, he says with determination. "I think I can catch him… no, I'll make sure to catch him."
Watching Se-kyu head instead, Jae-han grits out: "You're dead meat."
COMMENTS
Ooh, are the stolen items in Se-kyu's fancy car? It would make sense since the red vehicle has been noticeably absent ever since Oh Kyung-tae was prosecuted, and it would be easy enough for him to ask to be driven around following as extra security. It strikes a little strange that a car listed in a police report didn't undergo a search, but in a world where money and power talks, no one would ever expect a son from an affluent family to commit larceny.
Which also begs the question of why Se-kyu might've stolen from his classmates in the first place. For the thrill? Out of boredom? For attention? At the end of the day, these questions matter little in comparison to the grave consequences that followed the crimes: an innocent man was convicted and later attempted to kill a man whom he believed was responsible for his daughter's death. This chain of events continues to drill in this show's recurring theme: that even the tiniest of decisions made in the past can lead to a ripple effect with consequences beyond what anyone could've imagined.
And I never even imagined that Soo-hyun would be caught in the crossfire. I could barely swallow what was happening before my eyes when the electrical fire consumed her. It was such a brave move on the show's part that I was paralyzed for a few moments. She may not have been the warmest personality, but her character is so integral to understanding so much of the greater narrative. Which is why I think Hae-young is gunning for Jae-han to bring the true robber to justice, because the past can still be changed. It may be too late for Eun-ji, but Soo-hyun can still have a shot if Jae-han can re-open the case and find the evidence. Doing so would save Oh Kyung-tae from spending years in bitter misery and possibly save Soo-hyun's life.
Nearly every character feels a different kind of helplessness in this episode, from Oh Kyung-tae unable to do anything to save his daughter to Yeo-jin's father who was at the mercy of his daughter's kidnapper to Hae-young watching the truck combust before his eyes and Jae-han restricted by the law enforcement system and class divide. It broke my heart when Jae-han had asked if the world had changed any twenty years later, because it hadn't—men like Se-kyu are still living comfortable lives in the present with little regard for the ordinary man.
Even though Hae-young and Jae-han have only shared a few transmissions, I liked that we finally got to see an active teamwork in play. When Jae-han was sure Oh Kyung-tae wouldn't meet with him, Hae-young offered to find out what he could in the present. This is the kind of teamwork that excites me, with both the past and present racing against the clock before they lose any more precious time. Because if the past changes, so does the present.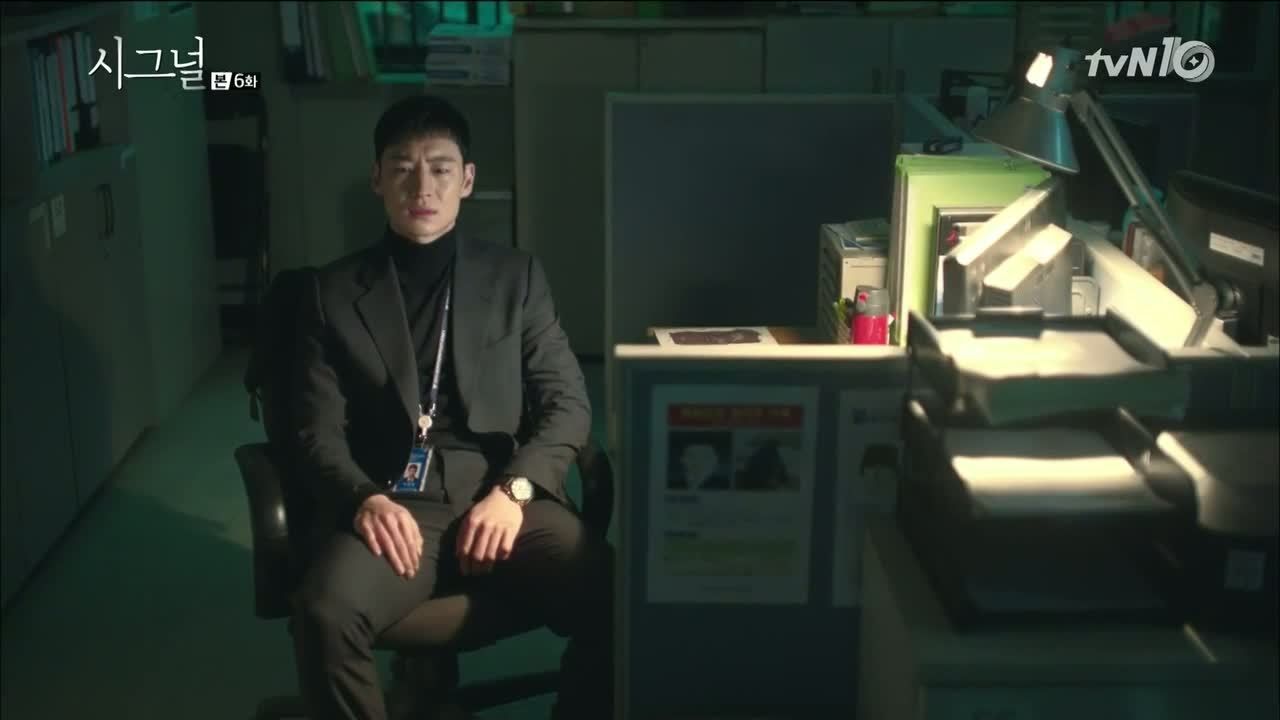 RELATED POSTS
Tags: featured, Jo Jin-woong, Kim Hye-soo, Lee Je-hoon, Signal