Ryu Joon-yeol joins Hwang Jung-eum in a Lucky Romance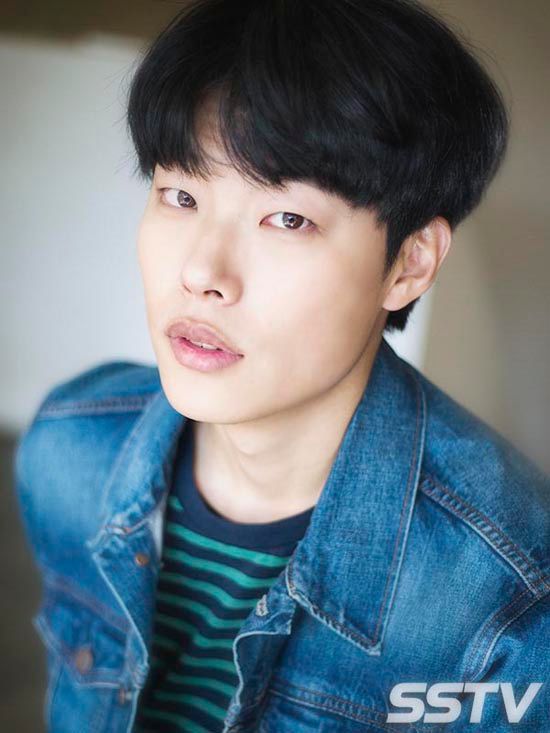 Score! Ryu Joon-yeol, who had a huge debut year with Answer Me 1988 (also the films Socialphobia and Glory Day, and the variety program Youths Over Flowers in Africa), has been chosen to play the leading man in MBC's upcoming rom-com Lucky Romance, which just confirmed Hwang Jung-eum a day ago.
I'd heard some fan speculation about how Ha Suk-jin (D-Day) would be a good fit for the uptight, incredibly stingy hero and thought, He'd be perfect. Then I saw this casting and thought, Even more perfect! It's a tricky role to cast because the hero can be uptight and brusque, but I think Ryu has the goods to allow us to still love him even when he's being kind of a jerk. I like this casting. A lot.
The story features an eccentric heroine who's blindly superstitious and obsessed with fortunes, who hangs all sorts of bad-luck-warding objects in her home (from charms to chicken heads), who receives a dire prediction from a psychic saying that death is in her fortune within the year unless she manages to right the bad luck she's accumulated. The way to do it: Have a one-night stand with a (preferably virgin) man born in the year of the tiger, or 1986.
Enter our hero, a stiff, Scroogey 29-year-old with a sense of frugality that borders on the epic. He sees everything in terms of money and has never dated because it's a waste of funds; he rifles through trash for recyclables, eats old leftovers, cuts his own hair, and argues for discounts like the orneriest ajumma on a bargain hunt. He's hilarious and maybe even a little unlikable, and he sees the heroine as absurd and perplexing — and also a money sink, because she's behind on rent and he's just taken ownership of her apartment building. He evicts her, she tries to seduce him, comic mishaps ensue, and along the way they gradually start understanding each other and fall in love.
The character was originally named Je Taek-hoo, but has been renamed Je Su-ho for the drama, which has to be for all the punning opportunities: je-su literally means luck (and to the heroine, he's her ticket to it), and is also a word, when used in slang terms, that means pain in the ass (literally "no luck"). And as far as I can tell, the character will be both of those things. I don't know how Ryu Joon-yeol's comic chops are, but this is a character who is funny in context — he's serious, but the circumstances will make us laugh. I hope!
Lucky Romance will follow Goodbye Mr. Black and premieres in May as a 16-episode drama.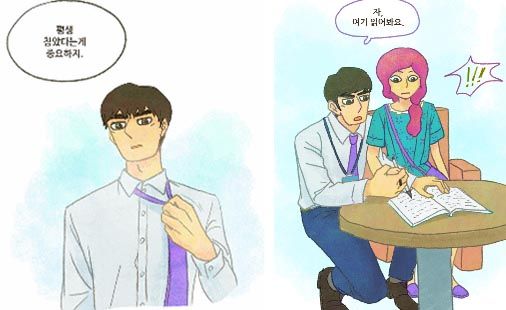 Via Star News
RELATED POSTS
Tags: Hwang Jung-eum, Lucky Romance, Ryu Joon-yeol