Spill the Beans: Late nights, early mornings, and being stuck in the middle of nowhere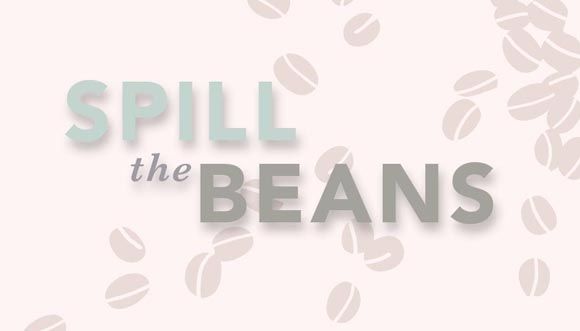 Sometimes I wonder if having a regulated drama schedule helps improve our ability to make schedules—or maybe I'm just spouting nonsense. Whatever the case, it's the justification all of us drama addicts have to make in order to keep fighting the good fight.
To submit your story, email us your stories, and we'll keep sharing them as long as you guys keep sending them in.

Saynaysensei tells us about her totally legitimate reasons for getting into dramas. And yes, the struggle is real.
In ninth grade, I had a crush on a new Korean guy in my class. He was a little mysterious, so if I wanted to talk to him, I needed a common interest. One day, he was talking about a show called IRIS he was addicted to, and how he wanted the same muscles and badassery as the main guy. I didn't know what it was so I went home, searched it, and started watching.

After catching up, I finally had a regular topic of conversation with him, muahaha! I ended up actually really loving that show so much, so I fed my addiction with Dramabeans' recaps and articles. Also, I was so obsessed with its main OST song that I memorized the Korean lyrics to sing it and people thought I could speak Korean! I didn't win his heart (although we are still close friends now), but I won in knowledge of this amazing world of kdramas.

I started watching You're Beautiful and Personal Taste on my own. I lived in a host family's basement and had to sit on the stairs to reach some wifi, so that's where I spent all of my time watching dramas (the struggle was so real with the slow wifi). Since then, my addiction intensified, and I can't imagine myself living without dramas. I'm so thankful for the Dramabeans community.
Staying up late to watch dramas? Been there. Waking up early to watch them? Tanya tells us what true grit is:
Several kdramas have accompanied me throughout my childhood, such as Autumn In My Heart, All In and My Name is Kim Sam-soon. But it was in high school that I completely fell in love with kdramas.

It started with My Girlfriend is a Gumiho, then I realized Shin Min-ah had a new drama called Arang and the Magistrate. After that, I learned that Arang had lost in ratings to Nice Guy, which led me to watch it and discover Song Joong-ki.

Anyway, one thing led to another, and there's never enough time for dramas (sorry, high school teachers). For dramas that air on Wednesdays and Thursdays, I would wake up at five a.m. so that I could watch them before going to school on Thursday and Fridays. I refresh Dramabeans a million times while I'm in school so I can read the reviews of my favorite dramas. I remember a time when I was punished and had to go to school early to run on the track, but I was holding my phone, watching I Hear Your Voice with an earpiece. It wasn't the most comfortable way to watch it, but I had to know if Hye-sung's mom died, so I did.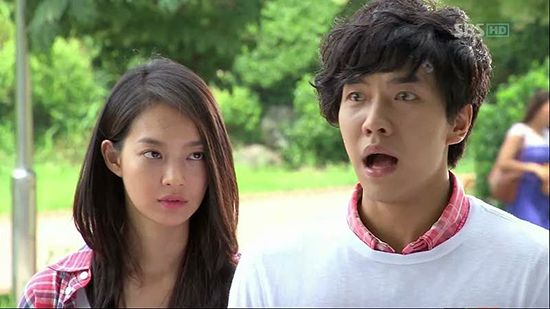 We've all gone stalk—… er, looking for photos of our favorite actors. You're among friends here, Fuzzy.
Hey there! This is the story of my on-and-off relationship with kdramas. Considering what has happened to many, noble idiocy would be understandable in this case, no? ("I love you but I need to stay away" does seem appropriate, haha.) My story might bore you so much that you wouldn't see the white truck of doom coming for you, but here goes nothing.

I've been a casual kdrama viewer since ages ago. I would watch on and off through our local channels. But I was never quite hooked. I loved High Kick (the one with Jung Il-woo) and looked forward to it every afternoon. But unlike everyone else, I was turned off by Boys Over Flowers, which might have to do with the fact that I watched Meteor Garden first and couldn't handle another go at it. (I did watch some parts for Kim Bum, who was also on High Kick, and shipped him with Kim So-eun.) So Baker King Kim Tak-gu was technically my first drama, because I watched it in its entirety. Thrice!

Three times isn't much of a feat, but I have never rewatched another drama, so it is for me. That didn't turn me into a crazy kdrama fan (not yet). After seeing Wife's Temptation, which was strangely addicting, I thought that every other kdrama was makjang and stayed away (because we have a lot of those where I live, and they're all more than a hundred episodes.) Then I saw Giant and fell in love with Joo Sang-wook, and shipped him so hard with Hwang Jung-eum. Then I missed the final episode and I was dying of curiosity for weeks, and decided to look it up. I wanted to rewatch it since I didn't get to watch everything. But I couldn't handle sixty(?) episodes and settled with Youtube clips.

It wasn't until Queen Inhyun's Man came that I truly fell in love. I was amazed by how different the plot was from the usual kdrama, and was hooked. I watched an episode every night and rewatched the whole thing, streaming the episodes online. You know what happened next.

I found Dramabeans through Yoo Seung-ho. I was stalk—… er, looking for his pictures after watching Operation Proposal. And one pic led me to a kdrama site, which led me to Dramabeans. And now I enjoy reading about kdramas more than watching. I'm still a secret drama addict, though I think it's more of an open secret now.
Dramas are a part of our identities, too. Naba has a story to share:
Hi Dramabeans! I love this blog, and I wanted to share my kdrama obsession story.

It was the summer of 2014, and my older sister had gotten me into watching episodes of Running Man (which her Korean friends had introduced to her). We watched every episode religiously. I kept hearing about the dramas the guests were in and decided to watch Emergency Couple with my favorite cast member, "Ace" Song Ji-hyo. That summer, it was also the Islamic month of fasting: Ramadan. That meant that I had to wake up at four a.m. every morning to eat breakfast and pray.

So my solution to this early rising was to stay up all night and watch episodes of Emergency Couple. This was a time before I discovered AdBlock, so I had to sit through all the frequent ads (one especially bright and spastic) in the darkness of my room so as not to wake anyone up or inform them of my late-night activities.

After that drama, I watched the popular Heirs to see my precious Choi Jin-hyuk. I then proceeded to watch You're Beautiful, Heartstrings, School 2013, Dream High, and many more.

At the current moment, I have watched almost every drama that can be named. I have a problem. My major reason for procrastination is watching kdramas. I have also been teaching myself Korean, as I'd hate to devote so much time to something and not get anything out of it. Kdramas have become part of my identity.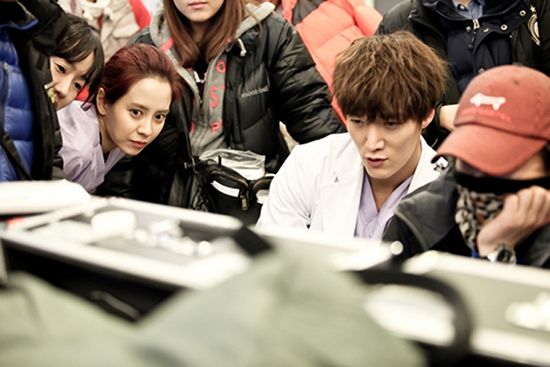 Anna has an inspiring story about taking a page from the Drama Heroine Handbook to tell us.
My first ever kdrama was What's Up, and being a VIP, I just had to watch it [Daesung from Big Bang starred]. At that time I was going through a lot: social anxiety, being bullied, no social life. Daesung's character was a heartfelt experience for me, for some reason I could see myself in him. Because of that, I found out about Love Rain (those first ten episodes were so soothing) and To The Beautiful You. Later, I got into university and was still suffering from social anxiety and exam stress, but in the meantime I found this website and became a full time stalker of Dramabeans!

I started watching the newest shows like Flower Boy Next Door, I loved Park Shin-hye's character there so much, I've already watched it twice! And soon this part-time kdrama watching became a serious obsession, and I started marathoning older dramas and staying awake all night (to think that I used to be a person who couldn't stay up late). I love all the Flower Boy series with badass female leads going through daily hardships. I also love all the sageuk with soothing scenery.

I have to admit that I have recovered from my social anxiety, and partially, that's because of kdramas: the confidence all the female leads had blew me away, characters with disabilities were determined and didn't let their disabilities put them down (like in Can You Hear My Heart). There was always hope in the female leads' lives. And now that all the bad things are over like in any kdrama, I'm trying to recover from my addiction so I can focus on my last five exams and graduate. But it won't be easy, haha!
We've heard some crazy stories when it comes to getting one's drama fix, but Redplum's dedication might take the cake.
I watched many dramas while I was in college (it was my favorite study break), but nowadays I probably only catch two to three dramas a year. So last year I finally watched You From Another Star after many months without dramas. I was totally hooked and I made it through maybe ten episodes before I had to go back to work.

Unfortunately my job sometimes requires me to work on projects in somewhat remote locations. Like, for a project where they have to bring in modular, temporary offices and living quarters to the middle of nowhere, everything is run off of diesel generators, they have to truck in water, etc. So when I have to work at these job sites, I also have to live there—it's too far to commute. Normally I'm there for two weeks, but sometimes longer depending on the scope of the project. Operations continue 24/7 until the project is done, so I end up working long hours.

Anyway, because of bad timing, I only watched half of You From Another Star before I had to travel to the middle of nowhere. Since I didn't plan ahead, I didn't have DVDs or downloads of the episodes, and the satellite internet out there wasn't good enough for streaming. The first few days I couldn't get the show out of my head, and to make matters worse, it became clear that the project was going to be at least four weeks. I really resisted looking up recaps just to find out what happened, but also I didn't know how I would last four weeks. About ten days into the project I was still feeling restless about the show, and we had progressed to a point where we would stop normal operations for about eighteen hours to take care of other stuff (stuff that didn't involve me).

So yeah, then I gave in to the crazy, found the DVD box set online, paid for the fastest shipping possible, and had it shipped to an office building in the closest city… which was 130 miles away. The delivery was confirmed, and when I was clear to leave, I drove over two hours hours, picked up the package, went out for lunch, then drove two hours straight back to the job site.

I ended up being on that project for another twenty-something days, and I finished watching You From Another Star while I was there. I think it was worth the hasty road trip and expensive shipping but also I think that I went a little crazy. I suppose I'll never be immune to the pull of dramaland.
Sakki shares a story that sounds like it could've come straight out of a drama:
Since 2005, I have been addicted to kdramas. There is this feeling that I can't describe that hits me hard in the heart whenever I watch them. But last year, when I was watching the Answer Me 1988 series, I just lost my mind, and got so mad with Jung-hwan for doing nothing to hold Deok-sun back. How could he let her go like that?? I cried rivers. I was completely rooting for him the whole time. But then, I realized why I got so obsessed with Answer Me 1988 and Jung-hwan's character.

It was because, when I was in high school, I had a crush on my friend and classmate. We were always in the same group project, we attended the same preparatory school, and we were like best friends for ever. I nourished this one side crush until my senior year, because I didn't want to lose his precious friendship.

It was winter when I took up the courage and decided to confess. But before I could confess, one week before the day I had set, he got a girlfriend. The boy never knew about my feelings, my first love, one-sided crush ended up like that. It has been more than ten years and I completely forgot about it. And then all the memories and heartbreaking feelings came back to me because of this drama.

Now, more than ever, Answer Me 1988 is on my list of best dramas ever, even if the end wasn't what I expected it to be. The story and directing were top notch and it felt so real to me, because of my own story.
Lynnet's descriptive tale transports us to another place entirely. Such is the power of Hallyu.
This is my kdrama addiction story. I'm from Zimbabwe, and we only have one official channel in my country—I'm serious, if you don't subscribe for satellite TV, you will literally only have one channel in Zimbabwe and that's what our house was like when I was younger. Due to this we didn't watch a lot of tv when I was growing up and my parents didn't really bother to get a new TV when our old one started acting up.

Then in 2006 the Korean embassy in our country supplied our dinky little channel with a few Korean dramas. The first Korean drama shown was Sad Love Story and it was a national addiction, people talked about it everywhere I went, from hairdressers to schoolmates. Kdrama became the in thing, people who had a satellite dish would tell you they were tuning in to that awful local station just to watch it. Though people found the show a bit melodramatic, we loved the romance, the clothes, the beautiful people, and my sisters and I became a bit obsessed with Korea. Immediately after this drama ,our station, ZBC, showed Dae Jang Geum, which was an even bigger hit, to the extent where the station in collaboration with the Korean embassy had a little Q&A competition about the plot and people sent in their answers and won prizes.

The kdrama bug only really bit for me when they screened the third Korean drama which was Coffee Prince. Our TV was on its last legs by then and sometimes it was working and sometimes it wasn't, but without fail every Wednesday night my sisters and I would switch it on at 1830hrs to give it enough time to wheeze back to life . We would sit in front of a blank screen until it was clear just in time for a Coffee Prince episode at 2130hrs. Sometimes it would only come on midway through the episode but whether the tv worked or not that night, we would still sit up until we were sure the show was probably over just in case the TV decided to work that night.

I was attending university in another town at that time and when I went back to campus, ZBC would screen repeats of Coffee Prince in the morning. The nearest TV to my lecture halls was at the clinic, so as soon as I had a free hour, I would go there every Thursday morning and sit in the waiting room to watch the next episode. The nurses questioned my presence at first and I used to pretend I was there to get tested for something. After a while they figured out I was there for the show and left me alone. Since then I've watched a lot of kdramas on the internet, on TV, even on DVD, and that's how I watched Boys Over Flowers but nothing, absolutely nothing, beats Coffee Prince for me!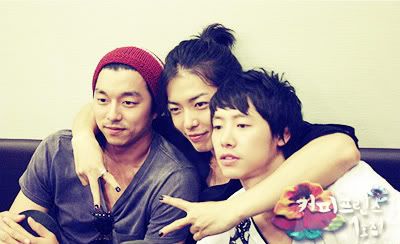 Grades improving with dramas? "Moderate" and "addiction" in the same sentence? I'm hearing all sorts of things today. Gracefulegg tells us more.
Hi Dramabeans,

My drama addiction started as a slow incline to the level it's at today, granted I am a lot better than when my friends decided to stage an intervention and confiscated my hard drives, but it all started with anime and Sailor Moon. I started to enjoy anime in middle school and throughout high school. My friends and I would hang out in the band room of our school, play the Japanese version of the Naruto video game and watch anime. Then one of my guy friends brought in the live action version of Sailor Moon which we watched. All of it. Within a week, that was my first exposure live action Asian television.

Fast forward to next year and I made one of my best friends in college by watching the anime Ouran High School Host Club —she heard it and followed the sound. After a few weeks she mentioned the live action version of Hana Yori Dango in a conversation about the live action Sailor Moon. From there I started to look up all of the Japanese dramas that interested me until I stumbled onto Korean dramas, which was when my addiction got bad.

My true gateway drug was actually two dramas: Save the Last Dance For Me and The Legend. I came across them about the same time and, well, was done with both of them in a week. I couldn't get enough of the actors and actress' (Ji Sung, Eugene and Lee Ji-ah) and all of the drama tropes, I still love amnesia and gender bending tropes (bromance is one gender bender that actually works). So over the next few months I watched everything I could get my hands on and discovered more and more actors.

It all came to a head when, in my last semester of my senior year of college, I was taking nine classes (what I needed to graduate with two degrees in four years), working three jobs in a sorority and student government ,and watching a full sixteen episode drama pretty much every week. My saying to my roommates was "Sleep is for the weak and the healthy and I am neither." My roommates had enough during finals week and took away all of my dramas and made me get some actual sleep, apparently I was worrying them.

Now I have learned to moderate my addiction and hardly every do marathon sessions anymore, only about once a week. The funny thing is that once I started to get into dramas my grades actually improved.

RELATED POSTS
Tags: Spill the Beans