Kim Woo-bin rocks out for Uncontrollably Fond
Kim Woo-bin is going to play a rock star in this drama? I don't know why, but that seems really odd to me. I guess when they described his character as a top star, I automatically pictured him playing an actor. But there he is, with a guitar, looking like he's supposed to be a singer. I can't be the only one who finds this strange. I mean, I like Kim Woo-bin, but he doesn't seem like a musician at all, not even a little. Criminal mastermind, sure. Sensitive boy with guitar, not so much. Maybe I just need some time to adjust and wrap my head around it?
The newest teaser for KBS's upcoming romance melodrama Uncontrollably Fond features Kim Woo-bin as top star Shin Joon-young in the middle of a concert, while Suzy, playing documentary PD No-eul, continues to get footage for her project about his life. The drama is about their painful separation in youth and their reunion much later, when he's become a global star and she's a lowly television producer assigned to make a documentary about him.
As Suzy watches the concert from the sidelines, she starts to watch Kim Woo-bin instead of looking at her camera, and as he smiles at her, someone warns her in voiceover, "Don't fall for Joon-young hyung, noona." I think it's a little late for that.
Uncontrollably Fond airs on Wednesdays and Thursdays and premieres July 6.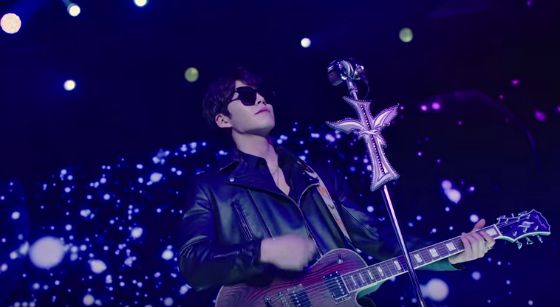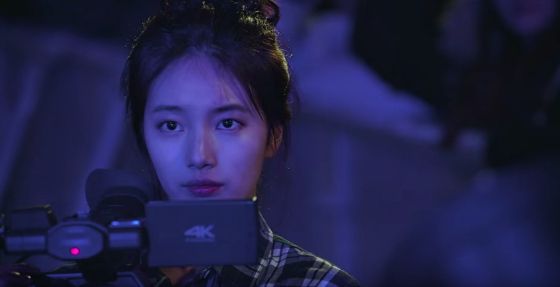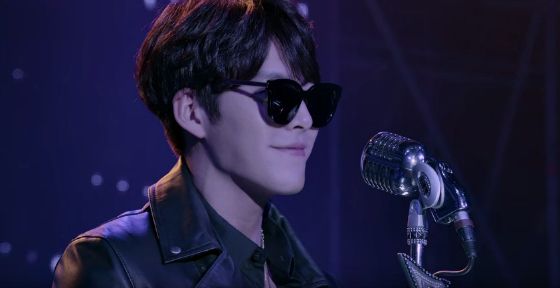 Via Sports Chosun
RELATED POSTS
Tags: Kim Woo-bin, Suzy, Uncontrollably Fond