Raise a glass (or eight) to Drinking Solo's drink enthusiasts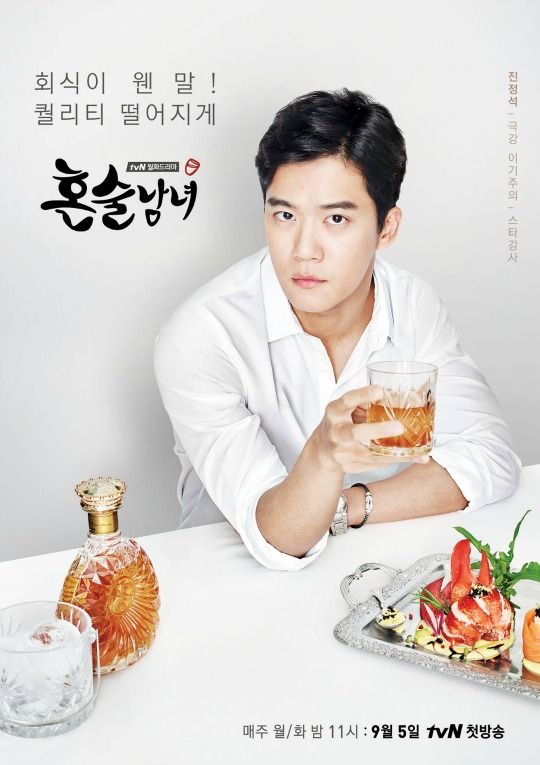 Well, the conceit is straightforward and simple: Drinking Solo is about a bunch of people who drink alone, and based on the teaser videos, that's the way they like it. With the PD of Let's Eat at the helm, I expect similarly lighthearted and heart-warming tales of bonding through the characters' love of drink, with themes of finding an adopted family in your lonely neighbors.
This time, the setting is in the district of Noryangjin in Seoul, filled with academies, teachers, and students studying for civil servant examinations. It's an area with lots of gosiwons, or the dormitory-style housing often occupied by students living in cramped quarters for relatively low rents, and I can easily see how this setting would be conducive to a theme of finding both solace and a community through drinking.
Ha Suk-jin will be pulling triple-duty with this drama, which still defies my understanding: He's currently appearing in the tvN reality-drama series After the Show Ends, while also filming the upcoming remake drama 1% of Anything, and now Drinking Solo is set to premiere in a month. He's either cloned himself or doesn't sleep, and I'm going with cloning because he looks gorgeous and bright-eyed in After the Show Ends, with nary a dark circle in sight. (Then again, that was the first to shoot, so maybe by the end of the last show he'll be delirious with exhaustion and rocking the panda eyes.)
In any case, he's playing Jin Jung-seok, a star lecturer in Noryangjin who enjoys a "luxurious solo drinking" style, as evidenced by his crystal highball glass and expensive-looking liquor. That's in contrast to Park Ha-sun (Temptation), who's a rookie lecturer named Park Hana who's described as "Noryangjin's Jang Geu-rae" (aka our wide-eyed Misaeng rookie) with a cheerful, positive personality. Her drink of choice is beer, and her character proclaims, "Cheers to tomorrow's star lecturer Park Hana!"
The character posters employ some wordplay that I'm not sure translates well into English, but let's give it a go anyway: Hwang Woo-seul-hye (Feel-Good Day), drinking red wine, is a sexy instructor whose appearance makes her a favorite among her students, and her poster reads, "Now, rather than sexy, I'll be a saek-shi [wife]!" Gong Myung (Entertainer), on the other hand, is a rookie to the scene and is preparing to take the civil service exam. His poster puns, "He only knows one [hana] but not two, Teacher Hana's lover boy."
Then there's soju-drinking Min Jin-woong (The Priests), playing an instructor who uses vocal impressions to gain popularity; his poster asks, "What's so important about the lecture content?" Kim Won-hae (Signal) holds a cup of ginseng liquor and, as the guy addicted to work drinking parties, asks, "Gotta have a drink today, don't we?"
SHINee's Key, meanwhile, holds up a colorful cocktail in a martini glass and looks unconcerned with his continuing status as student, now in his third year of preparing for the exam. He comes from a rich background, and his poster reads, "The civil service exam is a marathon. I won't lose energy from the start!" That's a sharp contrast to Kim Dong-young (A Hard Day), who sips soju with a straw as a student from a poor background who lives a meager existence.
The super-short teasers all feature the same tagline: "Today, I drink alone again." Not for long, I bet. I'm not sure if drinking lends itself to as much glorious slow-motion food porn as eating did in the Let's Eat series, but I do expect this show to pull out all the stops making the beverages look as mouth-watering as possible. (Drink responsibly, everyone!) I'm getting thirsty just thinking about it.
Drinking Solo will be a Monday-Tuesday drama on tvN that follows the currently airing horror-comedy-romance Bring It On, Ghost. It premieres on September 5.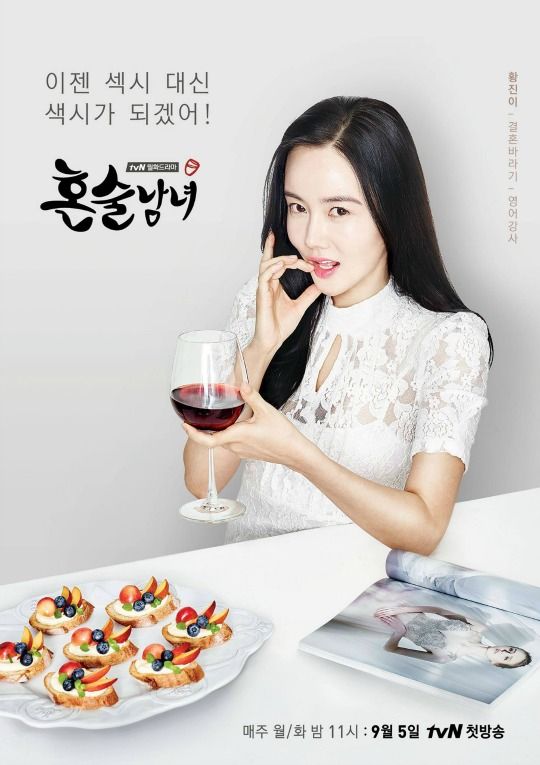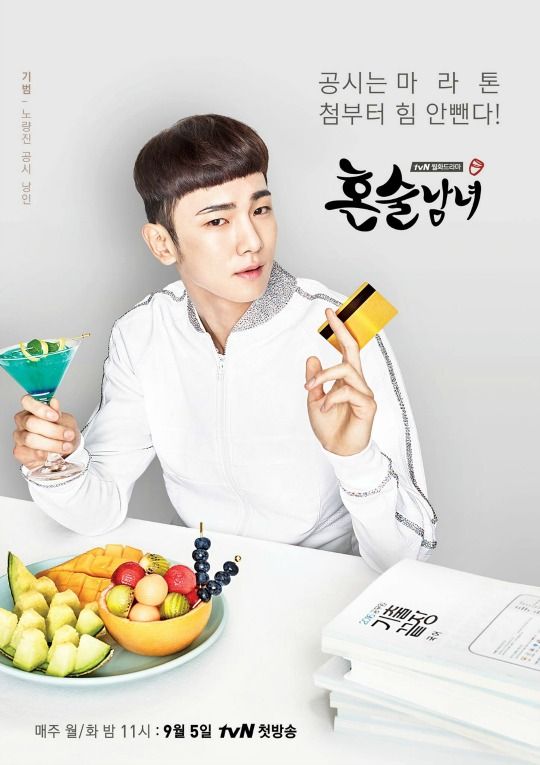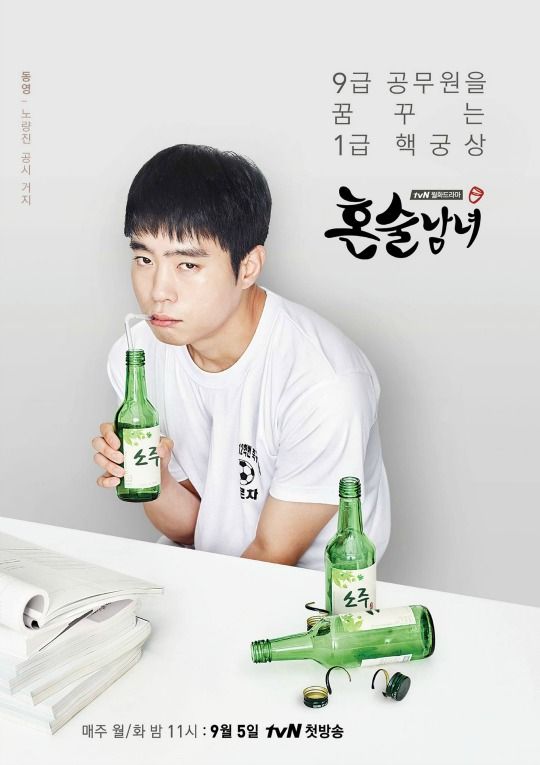 Via Sports Chosun
RELATED POSTS
Tags: Drinking Solo, Gong Myung, Ha Suk-jin, Hwang Woo-seul-hye, Key, Park Ha-sun