Romantic Doctor Teacher Kim recruits students Seo Hyun-jin, Yoo Yeon-seok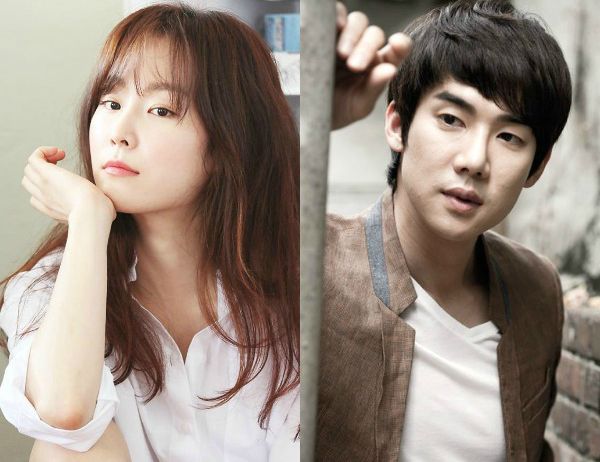 Are they trying to kill me with cuteness? Because it seems like they're trying to kill me with cuteness. Seo Hyun-jin (Oh Hae-young Again) and Yoo Yeon-seok (Warm and Cozy) in a drama romance might just do me in, because individually I find them ridiculously adorable, and together, well I'm a goner. The two actors are currently considering offers to co-star in Romantic Doctor Teacher Kim, the upcoming SBS human medical drama, not to be confused with Doctors, the SBS drama about romantic doctors.
The new series comes from seasoned drama PD Yoo In-shik of Giant, History of a Salaryman, You're All Surrounded, and both seasons of Mrs. Cop; writing is Kang Eun-kyung of Gu Family Book, Baker King Kim Tak-gu, and What's With This Family. Veteran Han Seok-kyu (Secret Door) is considering the offer to headline in the title role.
He's up to play a wise mentor, a brilliant star doctor who was once at the top of his field. For reasons unknown he quits everything to go live a secluded life as the neighborhood quack doctor. The drama will take a humanistic approach to modern medicine, and tells the story of younger doctors who meet Teacher Kim and find meaning in their work. It's a framework that sounds similar to You're All Surrounded or Mrs. Cop, in that you have a veteran in the role of the teacher, and a younger cast of co-workers who do all the bickering, growing, and romancing.
Seo Hyun-jin has been offered the role of a woman who became a doctor in order to earn recognition from someone, and Yoo Yeon-seok is up to play her counterpart, a man who became a doctor in order to defeat a rival. I'm really excited for Seo Hyun-jin to be getting a lead character in a Big 3 drama, which has to be due to the success of her romance drama Oh Hae-young Again. She's been wonderful in her previous shows (I especially loved her in Let's Eat 2), but her recent tvN hit was by far her runaway success, and it's great to see it translate directly into casting offers.
I'll be doubly happy if Yoo Yeon-seok signs on, especially since I didn't think we'd get to see him in dramaland this year after his last potential drama ended up folding. The show does sound similar to Doctors, so I hope it'll find a way to differentiate itself so that we don't get romance-doctor fatigue.
Romantic Doctor Teacher Kim is currently in the running for the Monday-Tuesday timeslot following Moon Lovers: Scarlet Heart: Goryeo in November.
Via TV Daily
RELATED POSTS
Tags: Romantic Doctor Teacher Kim, Seo Hyun-jin, Yoo Yeon-seok