Police Unit 38 writer overhauls castaway drama Picnic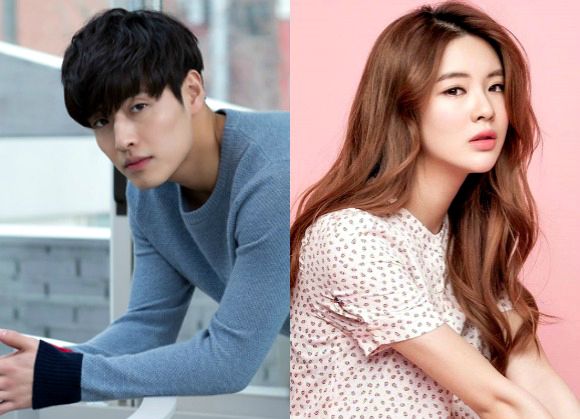 Again? Are we really changing this drama a third time? Doesn't it seem like a smarter move to scrap Picnic, Gaia, and whatever else it might've been called, and just pretend that this third version is a new drama altogether? There are probably reasons of the legal variety that prohibit that, but this is starting to look bad. In its third incarnation, the castaway romantic comedy formerly known as Picnic will be called Missing 9, and here's the good news: Taking over the script from Angry Mom's Kim Ban-di will be Police Unit 38's writer, Han Jung-hoon.
None of the writer's past projects — slick OCN thrillers like Bad Guys, Vampire Prosecutor — sound anything like a romance drama about castaways on a deserted island, but he'll actually be changing the story a lot from the original concept. Also good news, considering the fact that I was in no way drawn to the idea of Gilligan's Idols.
The title alone is a huge upgrade, and I'm hoping that the writer will add a darker bent to the story, given his previous shows. The new version will age the leads up from twentysomethings to thirtysomethings, and instead of a hot young idol star as the male lead, he's a has-been idol well past his glory years. Well that sounds funnier to me. The character is now an on-camera reporter just barely scraping by and eking out a living as a celebrity, and the heroine is his stylist.
It'll be interesting to see how this changes the casting direction, because they might have to start over with an entirely new cast now. Kang Haneul (Moon Lovers: Scarlet Heart Ryeo) has been attached to the drama since its start as Gaia, though he was never confirmed, and Hyeri (Entertainer) bowed out of the project in early September. I think Kang Haneul could play up in age depending on how they cast the leading lady, though he might still be too young.
The rest of the cast includes Lee Sun-bin (Police Unit 38), Fiestar's Cao Lu, EXO's Chanyeol, and actor Oh Jung-se (Beautiful Mind), but it remains to be seen if any of their original roles from Picnic will carry over into Missing 9. Can we scrap the idols and add a serial killer, a conman, a cop, and a prosecutor who doesn't like sunlight? That seems more like something up this writer's alley.
For now, Missing 9's broadcaster and air date are undecided.
Via Star News
RELATED POSTS
Tags: Kang Haneul, Missing 9