The K2: Episode 9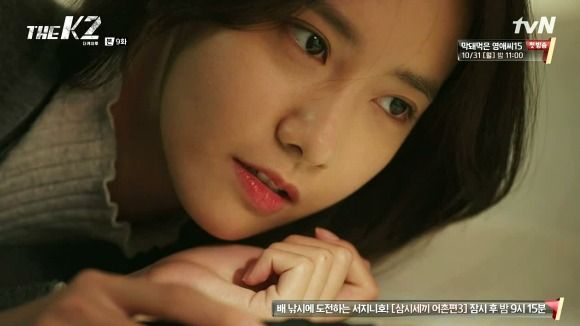 Catching a few winks in this world won't be easy, especially when constant threat lurks just around the corner. But a bit of rest can do wonders for the soul and allow some time to address the matter of the heart. Someone new will step into the picture, but whether this person is friend or foe is all a matter of perspective.
EPISODE 9 RECAP
Anna wakes the following morning, smiling at the thought of Je-ha's encouragement yesterday. Downstairs, the housekeeper supposes that Anna's so-called sociophobia was more of Anna trying to avoid them than anything else.
Still, Mi-ran feels guilty for everything she's said about Anna, but both women are spooked when Anna greets them with a bold "good morning." She'd like to join them for breakfast, and everyone else initially stares in shock to see her while the sun is up while she eats.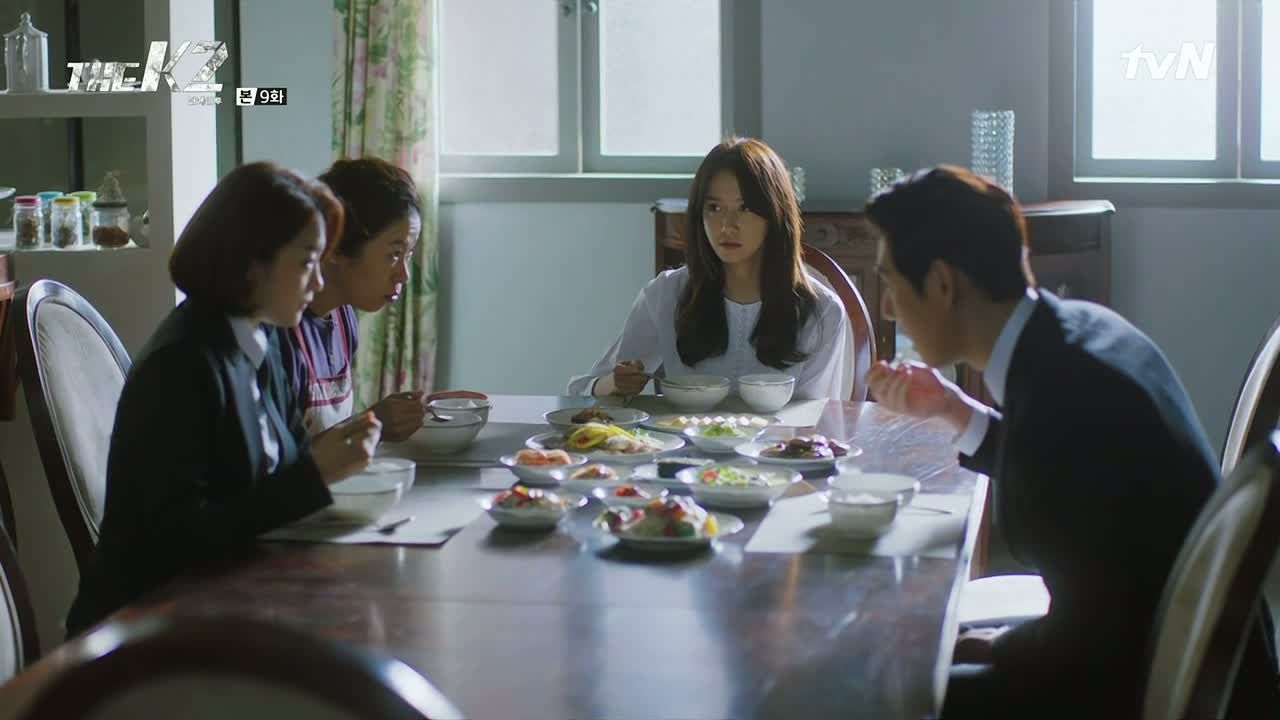 Anna comments on how nice it is to have company and announces that they all should eat together every morning from here on out. She apologizes to Mi-ran (even calling her "unni") for making her job difficult—she's grateful that Mi-ran saved her yesterday, and promises to speak with Yoo-jin about having her leave the safe house.
Unfortunately, K1 is the bearer of bad news: none of them will be able to leave this house, even if they wanted to.
Je-ha heads down to the Cloud Nine sublevel where he levels with Yoo-jin about how he isn't here just to babysit Anna nor is he here to watch her nearly die before his eyes because her stepmother called off an ambulance.
He gets frustrated when Yoo-jin plays dumb to the accusation, telling her that she isn't different from Representative Park when it comes to getting rid of everyday people, be it an interpreter or a guy hanging outside a window. Yoo-jin attacked him and other innocent people on the off-chance he would talk. He fires at her: "You people all are like Park Kwan-soo, you know that?"
Yoo-jin is shaken by his words that he doesn't want another death like Rania's, churning over how Anna could be just as important to him as Rania was. She calls up a smile, thinking how happy that would make Anna and drops this topic for a more important task: Representative Park.
But before she activates her magic mirror, she poses, "If all the wrongdoers in this world are Park Kwan-soos and all the victims are Rania, then couldn't I have been a Rania too? And my father, a Park Kwan-soo? And I was a Rania to Se-joon."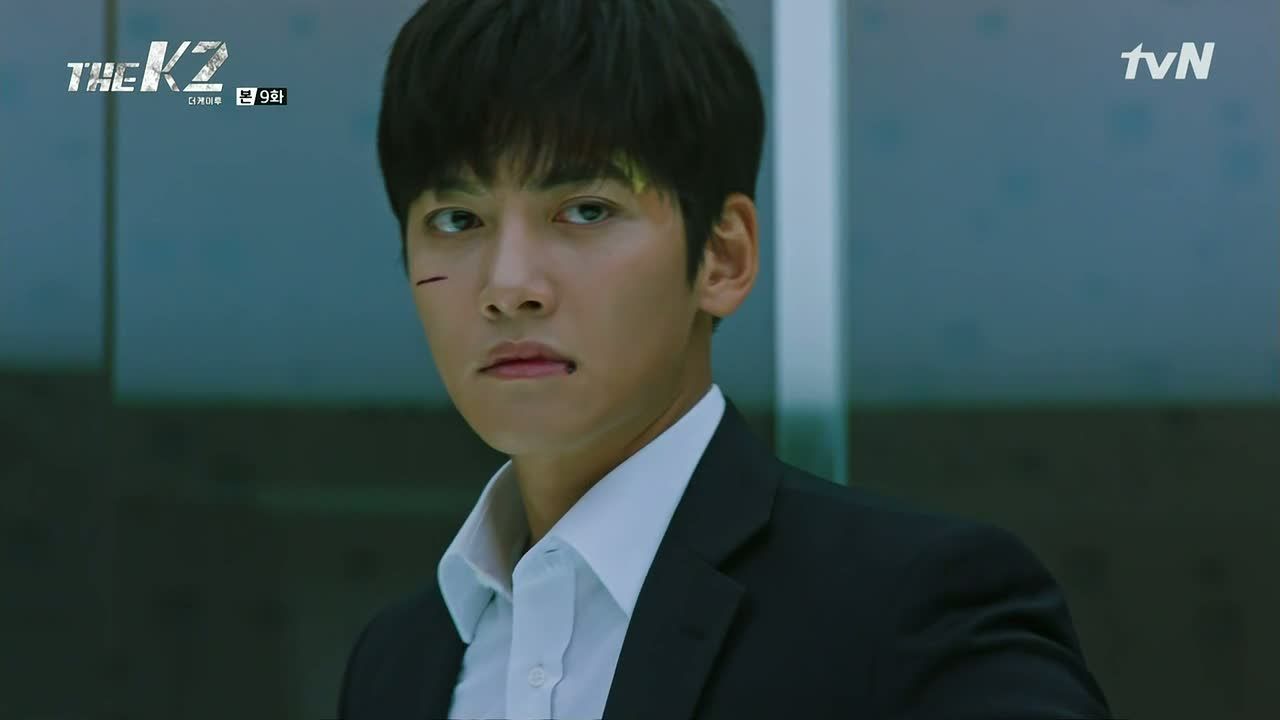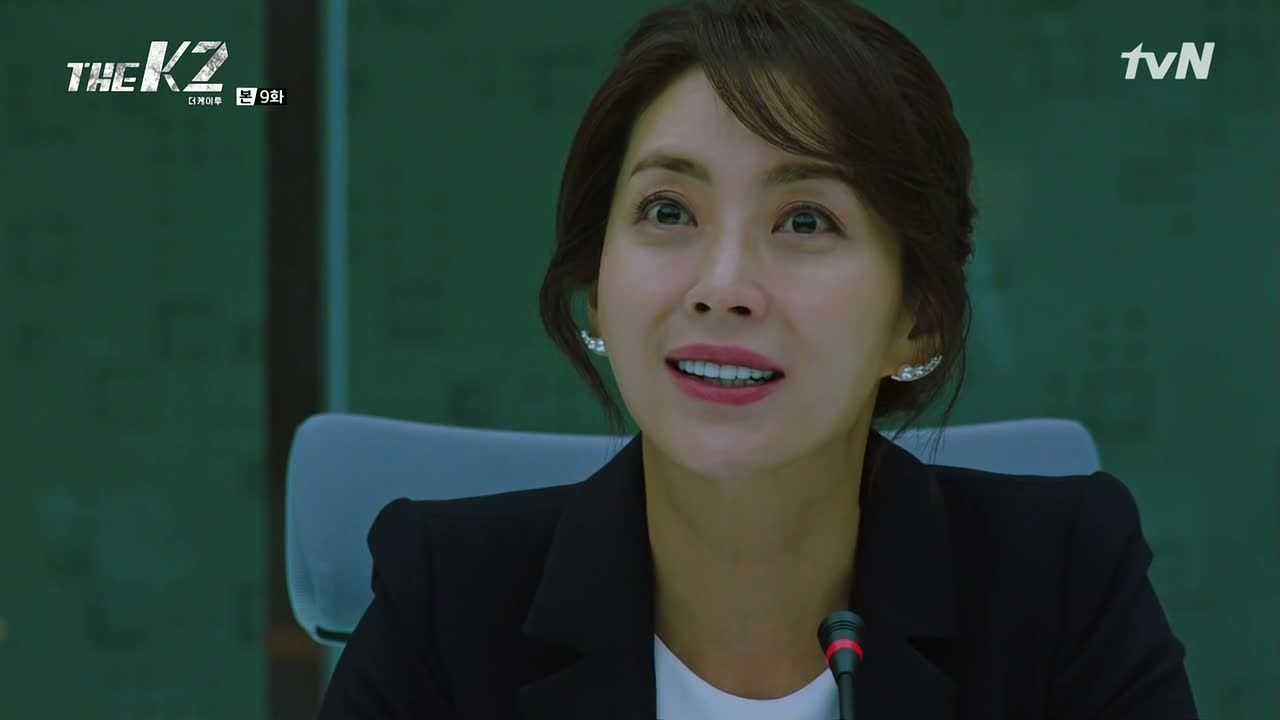 A wolf isn't evil for devouring sheep because that's how nature works, Yoo-jin muses. But because a wolf cub like Anna later becomes a wolf herself, Anna is no innocent lamb. Yoo-jin keeps the oncoming tears at bay while she turns on her magic mirror.
While K1 tells Anna that everyone who knows about her existence will later be disposed of, Yoo-jin tells Je-ha that they need to find proof that explains why Representative Park needed a unique interpreter like Rania.
Je-ha is skeptical that such evidence even exists anymore, but Yoo-jin knows the inner workings of a baddie's mind: men like Representative Park always save their receipts in case they ever run into trouble in the future. Je-ha clarifies that his motive is revenge, not to get involved in politics. Yoo-jin is well-aware of that, and tells him that this is the best way to do that.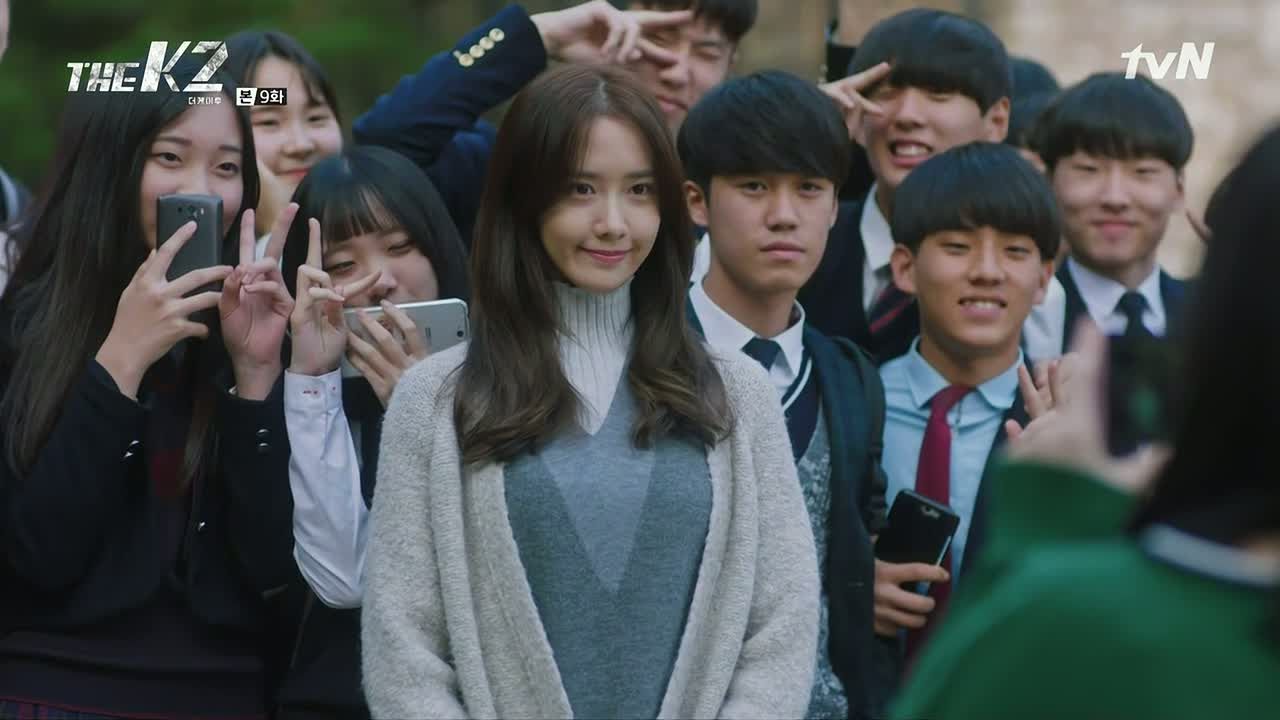 Mi-ran is still upset about how disposable she is until she hears that she could later be rewarded once Se-joon becomes president. Filled with new resolve, she runs when Anna calls for her.
There's a crowd of adoring fans waiting for her when she exits the house. Anna offers to take a group photo with them while Mi-ran and the housekeeper look on.
Meanwhile, Yoo-jin explains how death for politicians means taking away the ability for them to work in the political sphere. But Je-ha reminds her that his aims are simple: have Representative Park feel regret for killing Rania, then die by his hand.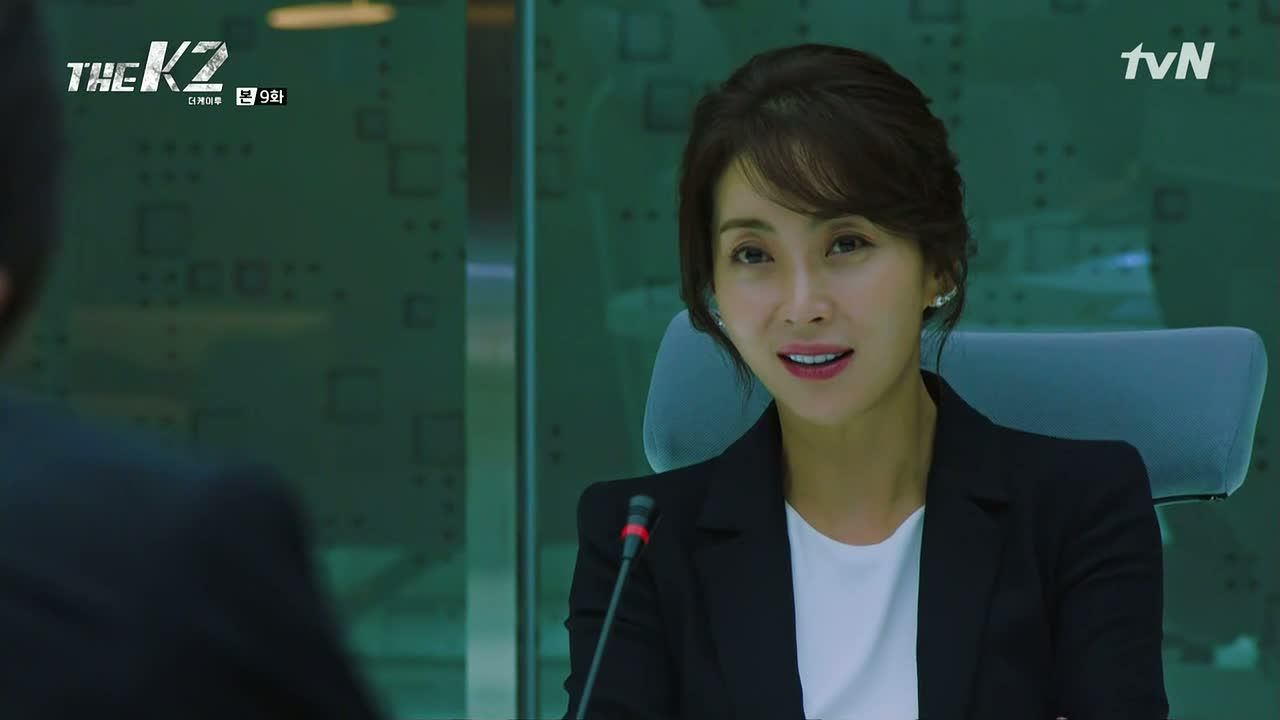 Yoo-jin counters that a revenge like that is ineffectual and odd against a man of great dreams like Representative Park. They first need to crush his dreams and destroy him so that he'll never dream again, she adds. In his final moments, Je-ha can give a regret-filled Representative Park the rope he'll use to hang himself. She finishes, "A bullet isn't the only thing that can kill a man."
Anna heads over to JSS headquarters, where Master Song introduces himself and offers to give her lessons in self-defense. That's how Anna ends up in her first class as Master Song teaches her some simple moves, like poking her attacker in the eyes, pulling back his pinky, or kicking him right in the family jewels.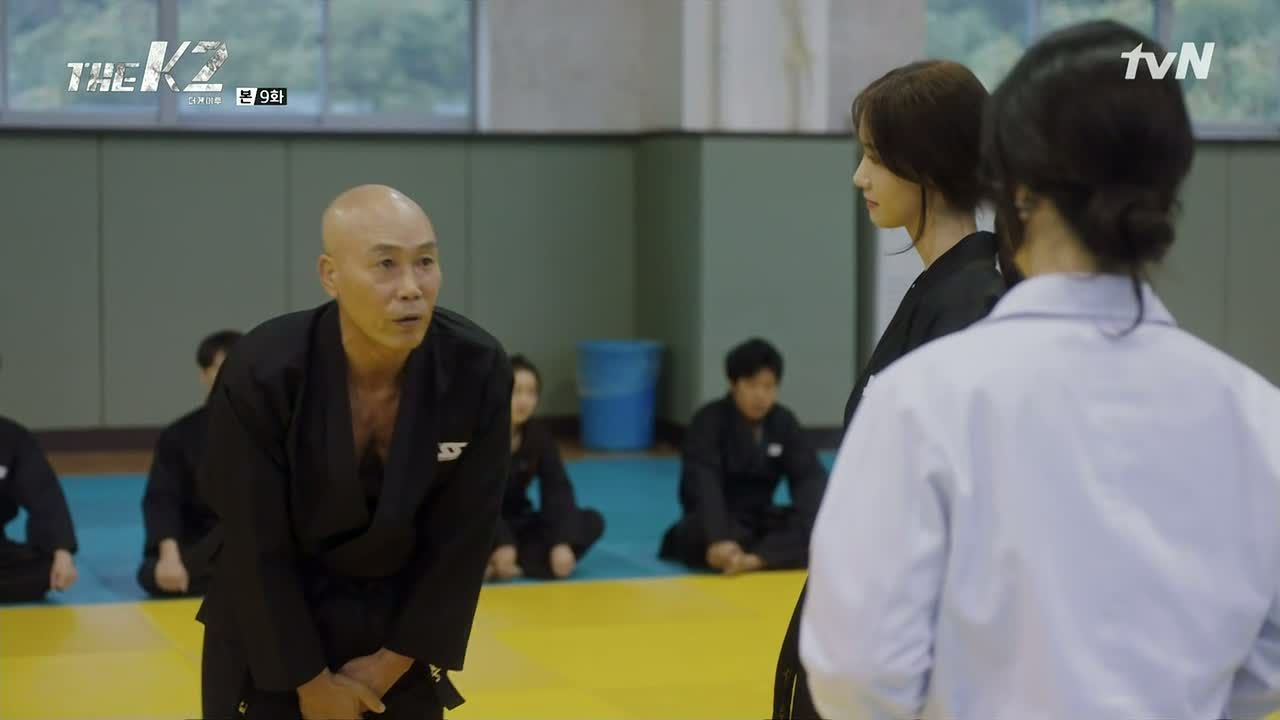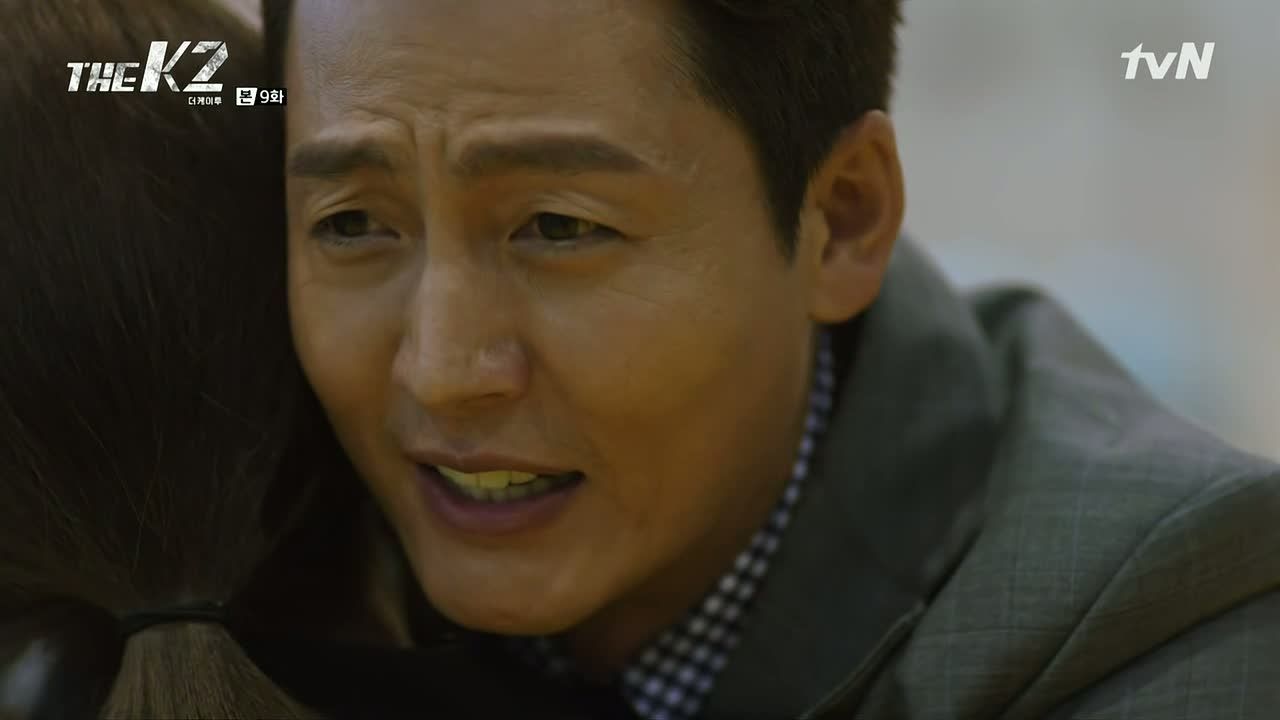 With that he invites her to the mat, and several agents feign injury and run away. When Doctor Kim offers to try a few moves herself, Master Song backs down and ends class early. Ha.
Sung-won catches the tail end of class and greets Anna with a hug, much to her confusion. In the elevator, Yoo-jin tells Je-ha to take care of himself. When he replies that he'll stay alive to delay that incriminating email every day, she says it isn't about that. Omo.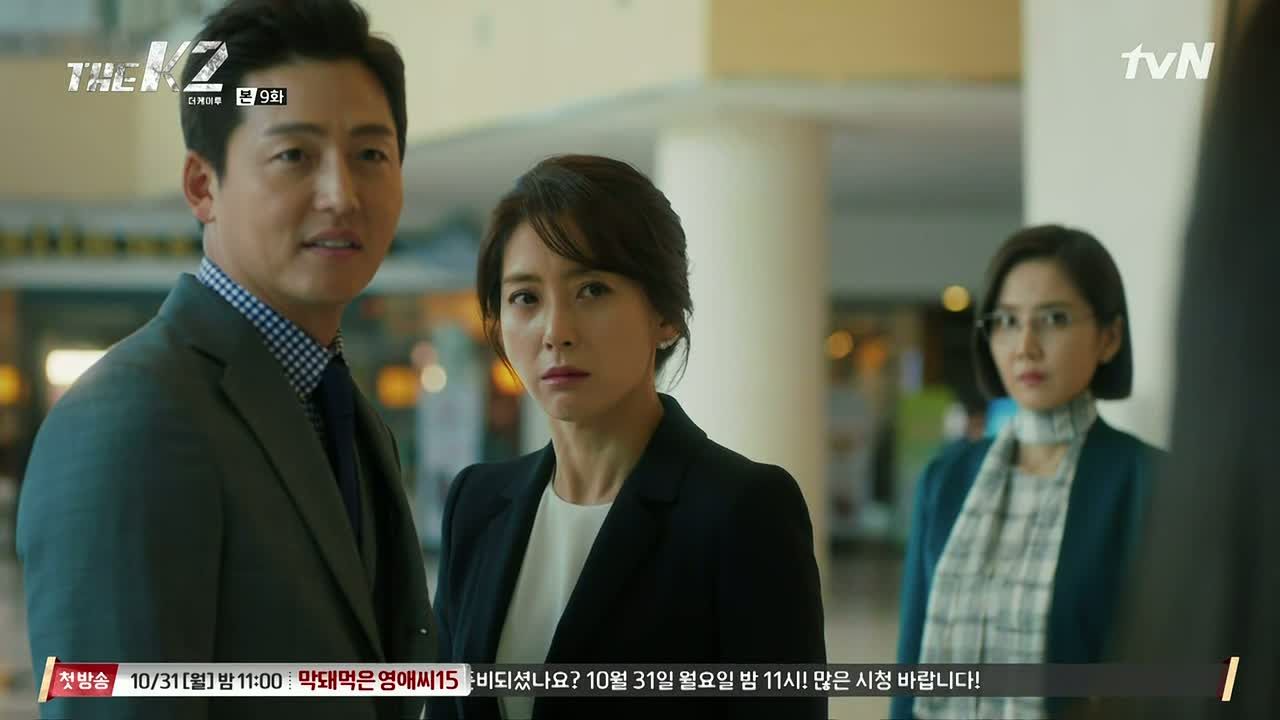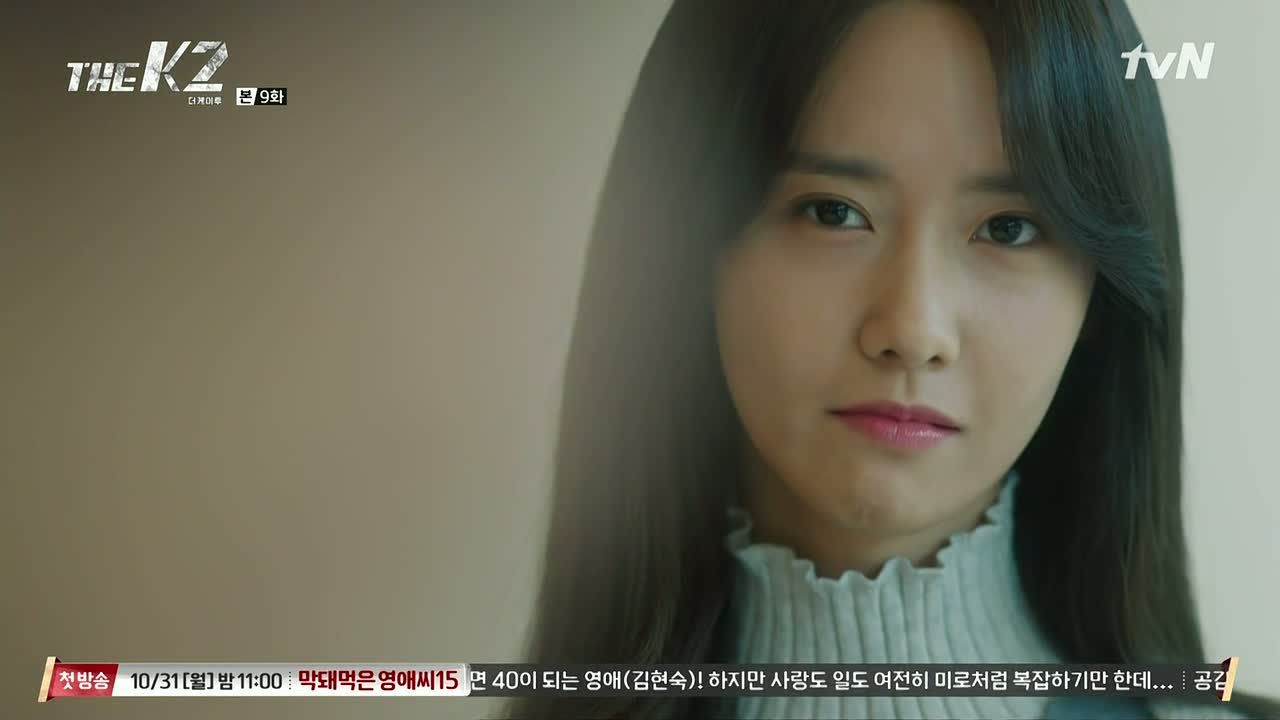 She's taken aback when she runs into Sung-won and Anna in the lobby. Her barbs bounce right off of Sung-won, who says he's taking his "niece" out, which makes her clutch his arm in fear. Sung-won says he'll just tell the whole world who Anna is, and finally Yoo-jin loses her cool.
Anna is silently amused by Yoo-jin's outburst, and at Sung-won's statement that she no longer needs permission to do anything, she says she does… and asks Je-ha if it's okay. She smiles when he says he'll come too.
All Yoo-jin can eke out is for Je-ha to look after Anna. She's visibly shaken and clutches her chest and admits that she's not okay.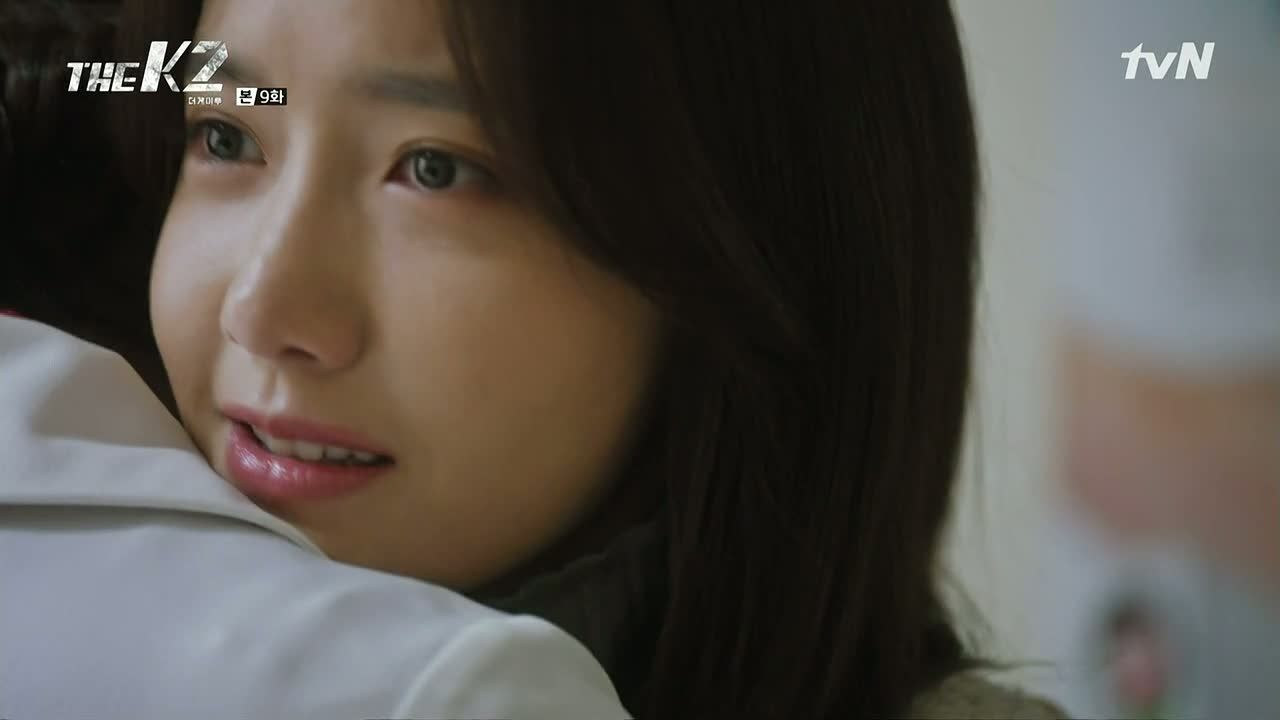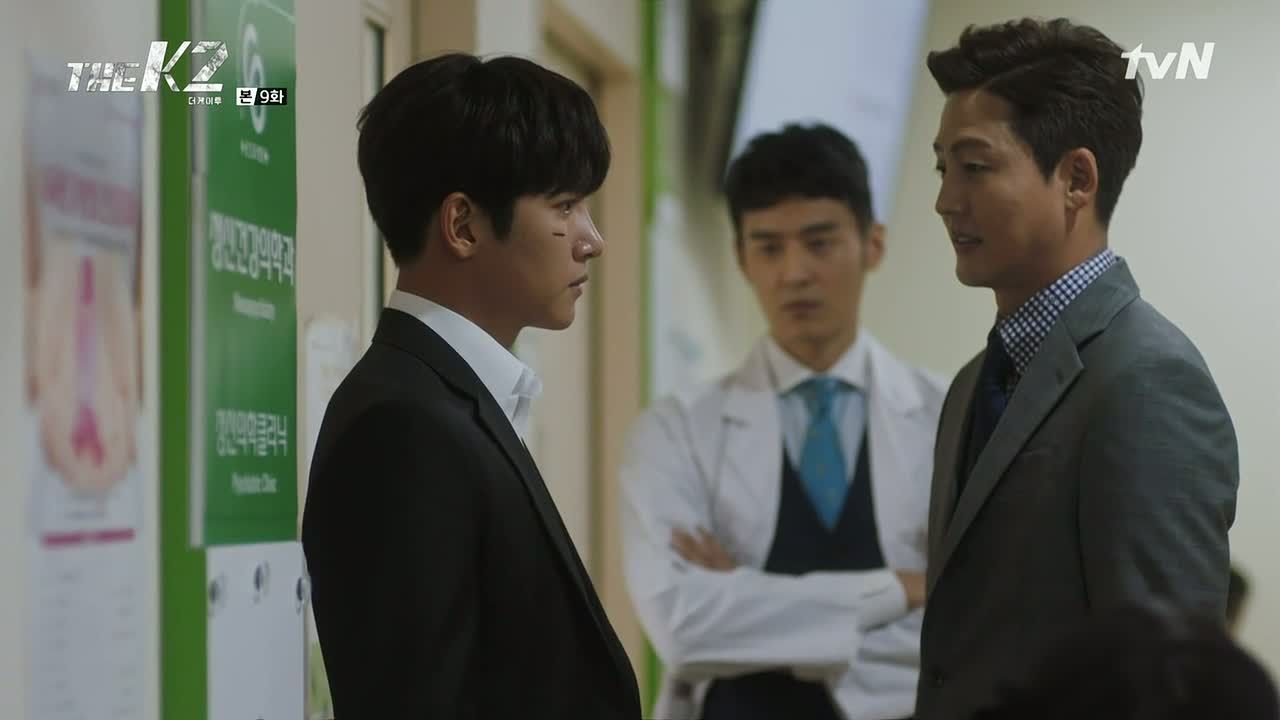 Anna sits in the backseat with Sung-won while Je-ha sits in the front, but both of them are surprised when Sung-won says they're headed for another hospital. He knows Anna isn't getting the treatment she needs, which reminds Je-ha of the doctor's suggestion to get psychological help.
Sung-won's contact is the head of psychiatry department there, who seems to recognize Anna by name and perhaps Je-ha as well. Sung-won says Anna will be in for a surprise, though Je-ha pulls her back and shows her a fist so he can first examine the office.
He send her a "go" sign to tell her that the coast is clear, and the psychiatrist, Doctor LEE SUN-YOUNG, is the same kind woman who had questioned Anna soon after her mother's death. Remembering now, Anna embraces the doctor.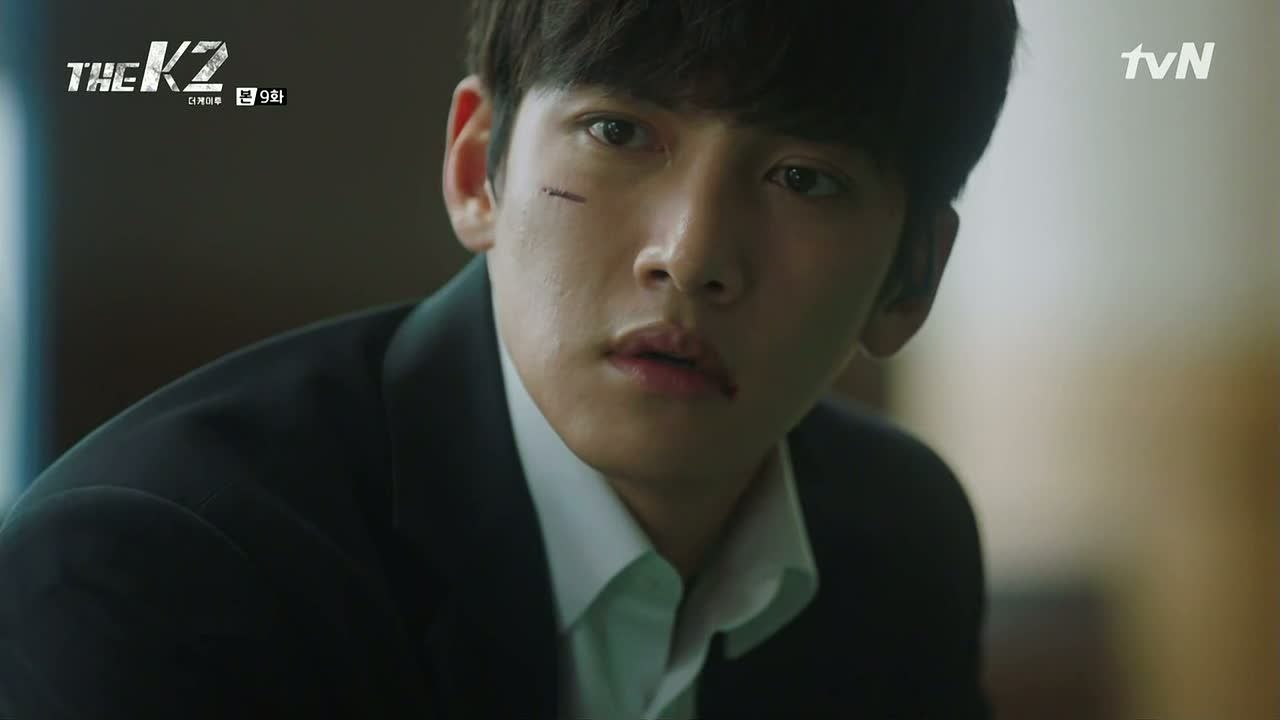 Sung-won pulls Je-ha aside for a chat, and when the latter isn't interested in beating around the bush, he tells Je-ha to stay by Anna's side and come work for him. As a chaebol, he has much more power than a president who serves a five-year term, though Je-ha thinks it's unlikely Sung-won will even last five years at his job.
Even Sung-won chuckles in acknowledgement, though the smile fades at how that'll only be the case if Anna disappears. He believes Anna will end up choosing him, but Je-ha isn't so sure.
Sung-won says Je-ha can ask Anna himself, tapping his watch and adding that she's probably made her decision by now. That's when Je-ha flies out of the room and back upstairs, only to find the office empty.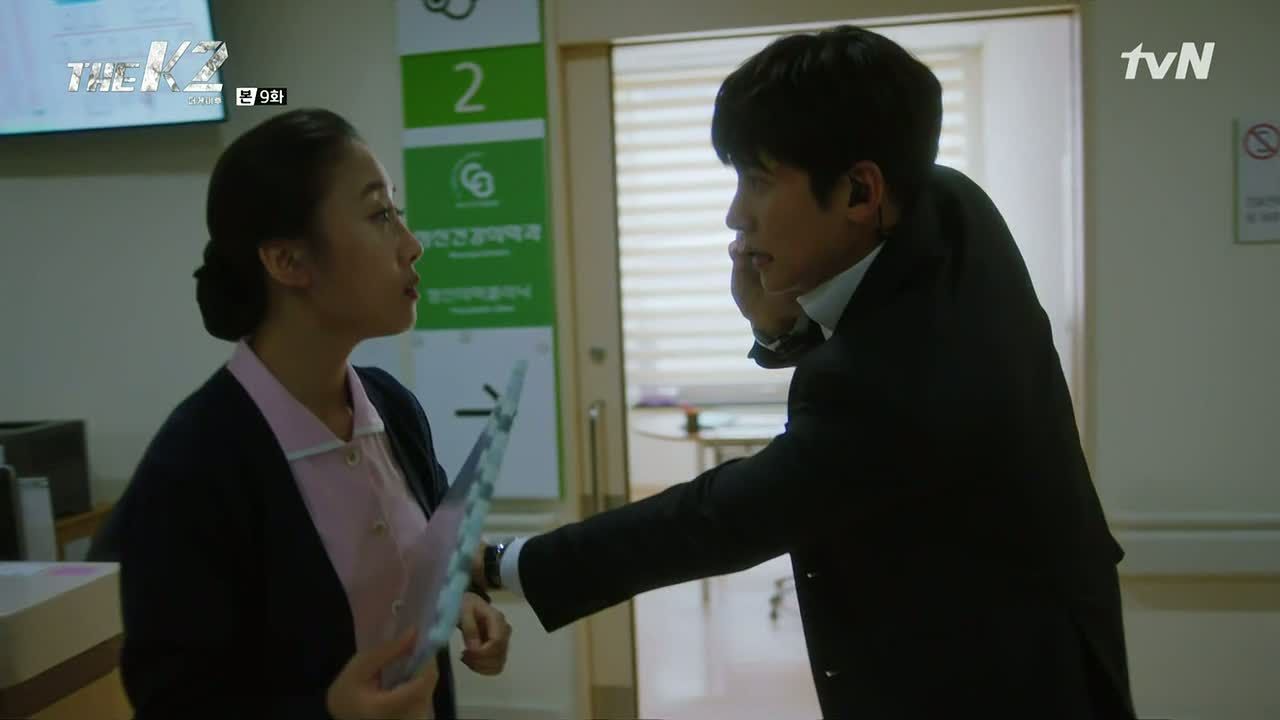 By the time he doubles back, Sung-won is long gone. Incensed, Yoo-jin shatters the glass in her hand and deploys all JSS agents at JB Group to hunt Sung-won and Anna down.
Sung-won's mother is beside herself that Yoo-jin would dare to come to the house while Sung-won's father-in-law reassures her that everything is going to plan.
While CEO Gook has his JSS agents try to pinpoint Anna's location, men from Sung-won's father-in-law's company, Jinhan Group, march up to tell the JSS agents that they're fired from protecting JB Group.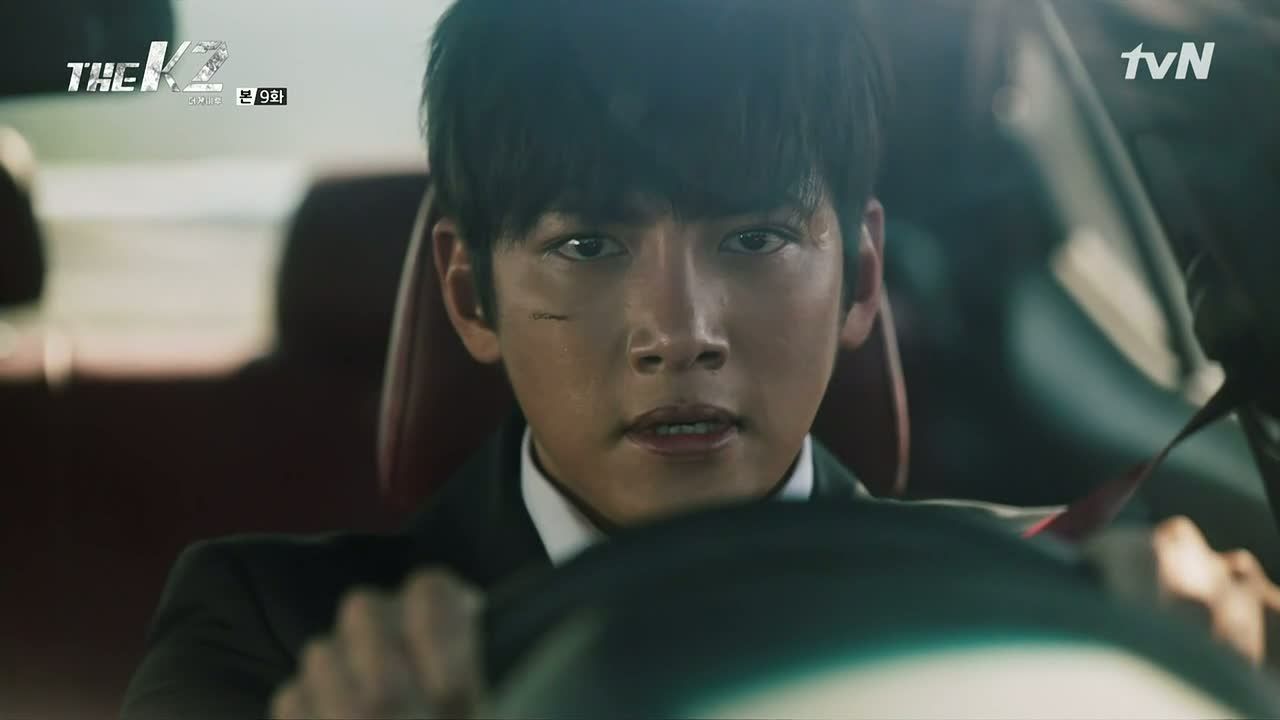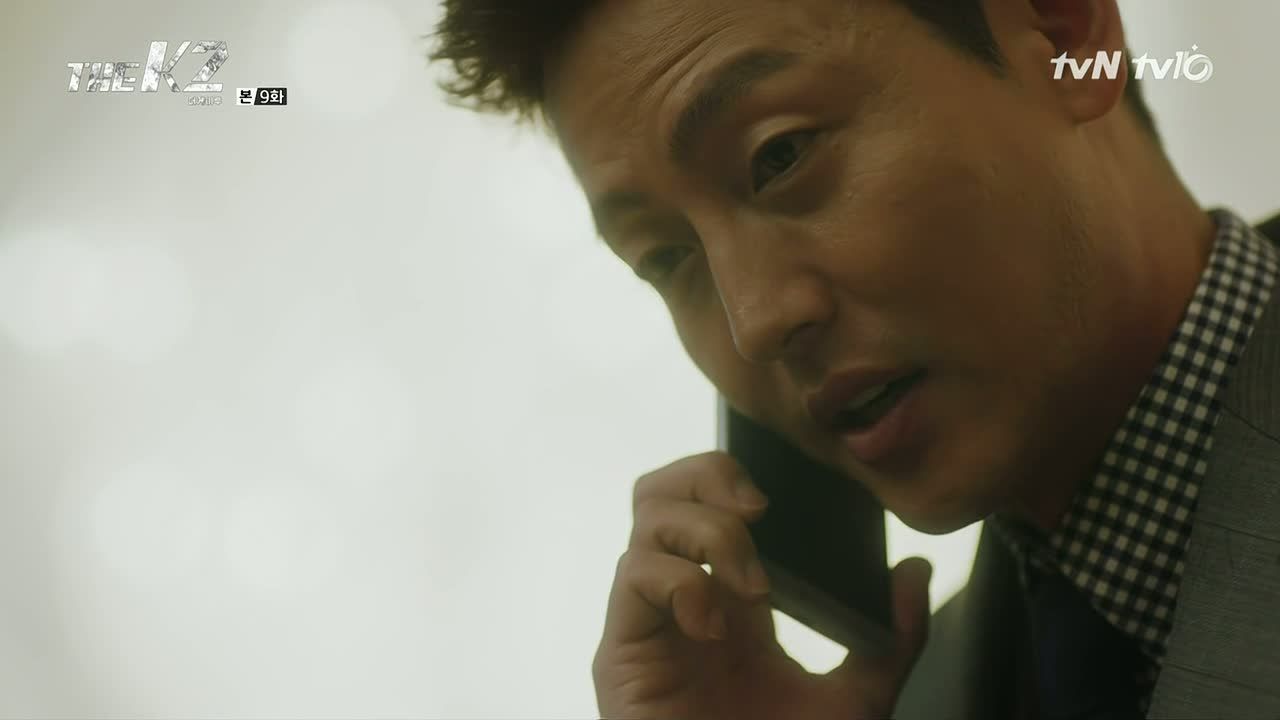 Team Leader Seo tears up the termination notice, while Yoo-jin is in awe of these turn of events. She officially declares war, and the JSS agents are given license to cut everyone down.
The JSS surveillance team finds out where the parked car is before their feed is cut off. CEO Gook calls the police commissioner, only to be told that the police is no longer on their side because it's nice and cozy on Representative Park's couch.
Je-ha tracks down the parked car and finds it empty, save for one man who gives him a phone. It's Sung-won on the other end, and he tells Je-ha to come alone lest Anna fall into greater danger.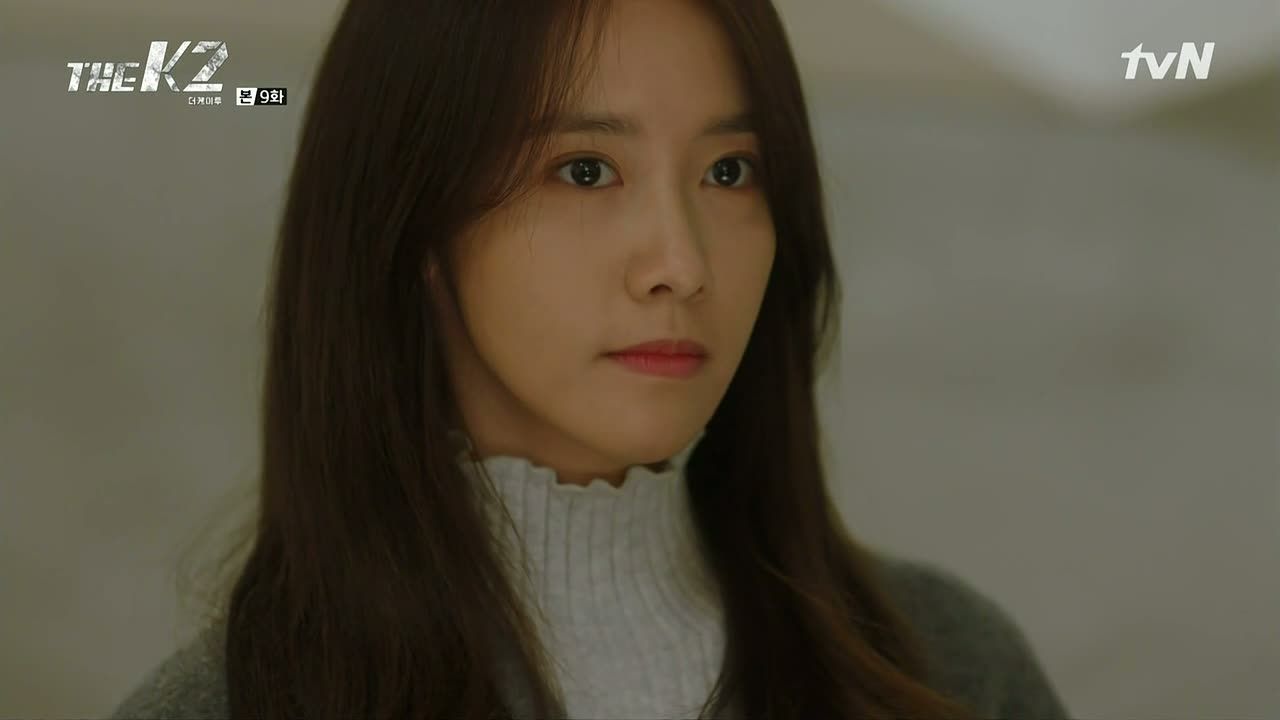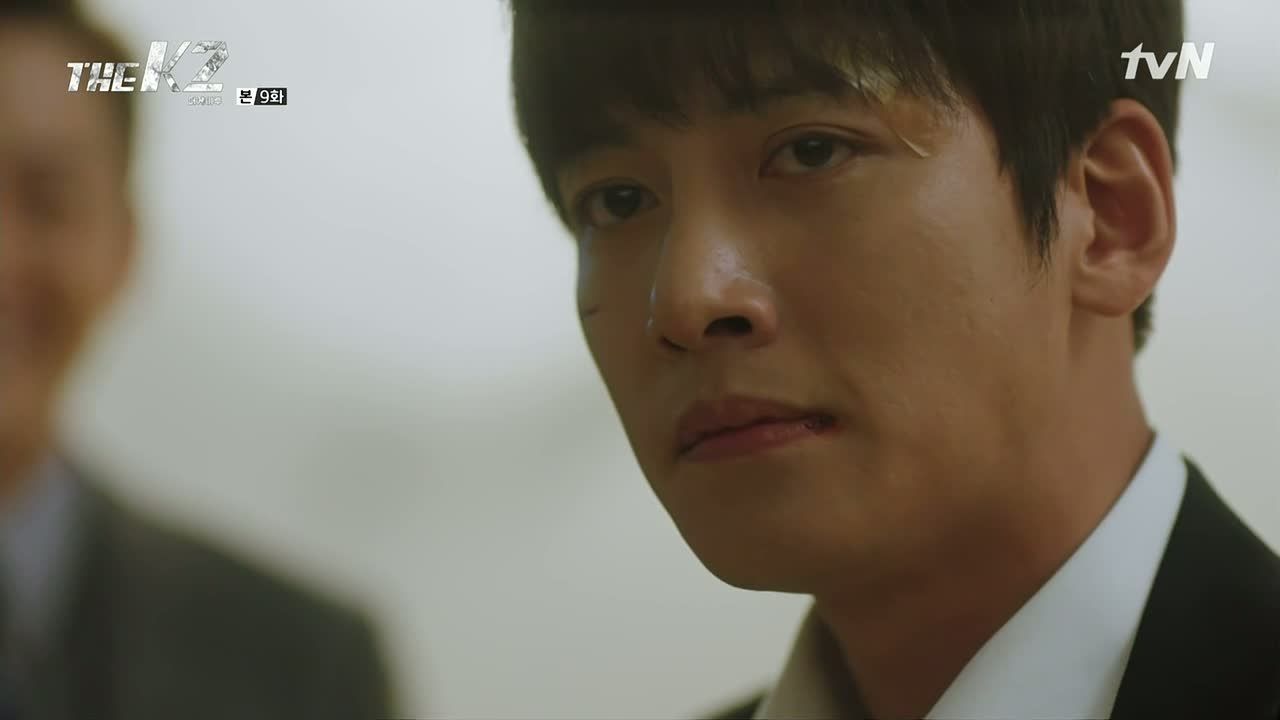 So Je-ha rushes over to the remote beachhouse where Sung-won, Anna, and the rest of the staff are waiting. He's just in time for dinner, and he breathes a sigh of relief.
He calls Yoo-jin and hands the phone to Sung-won, who says he's keeping Anna for just a little longer. Yoo-jin tamps down her anger and grits out he should've said something earlier because she was dangerously close to having his wife killed.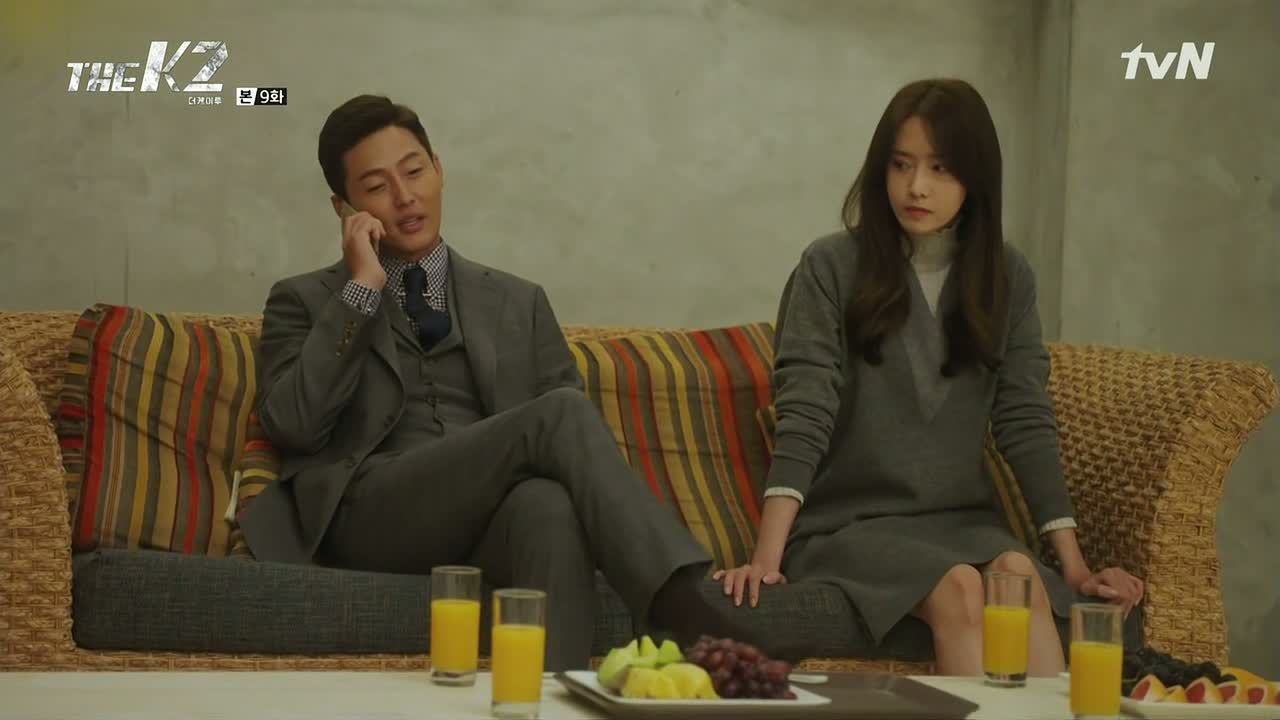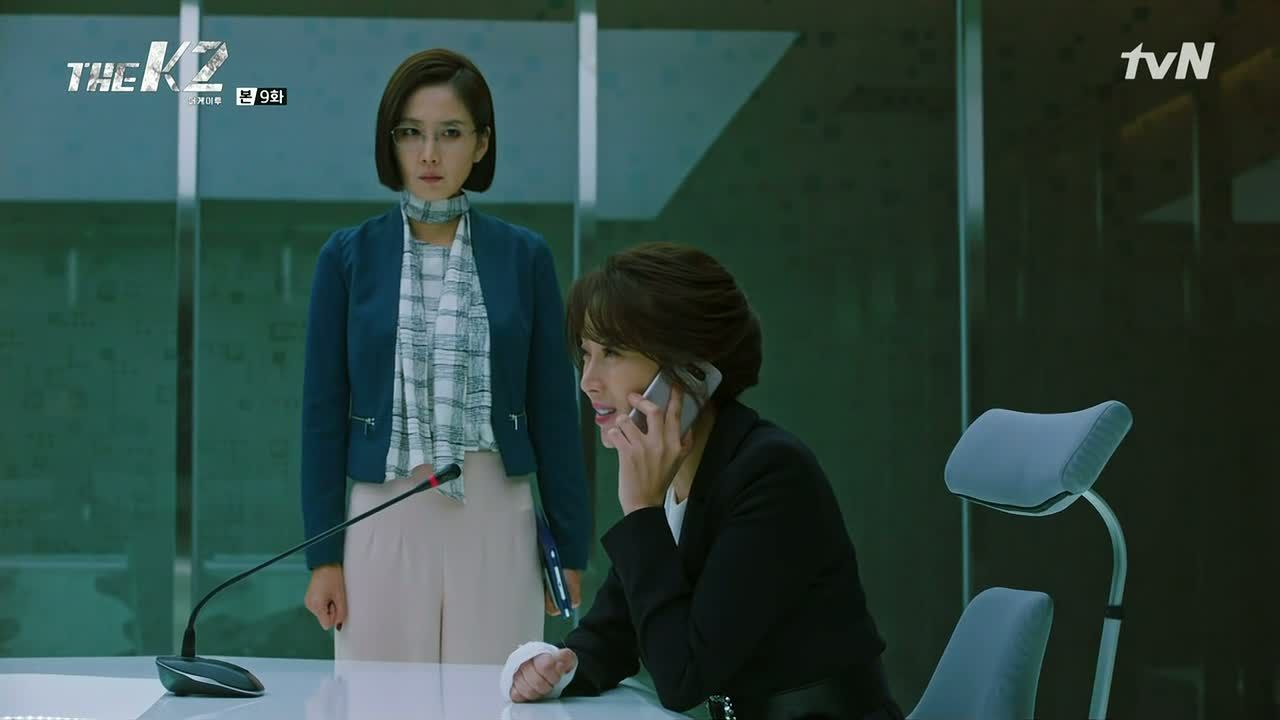 Sung-won refuses to be trifled with, and Yoo-jin says if he keeps letting his father-in-law take care of things, the old man will take JB Group for himself. While he tells Yoo-jin that he'll let the Jinhan bodyguards take care of things for now, Je-ha silently checks in on Anna, who nods that she's fine.
Once Yoo-jin hears that Sung-won's father-in-law's men have backed down, she orders the removal of her own men from Sung-won's residence and balls her bloody hand into a fist.
Anna and Je-ha take a stroll on the beach where she comments on how impressed she was with her uncle pretending to threaten him over the phone. Even though they aren't related by blood, she's decided to call him her uncle, and she drinks in the salty air.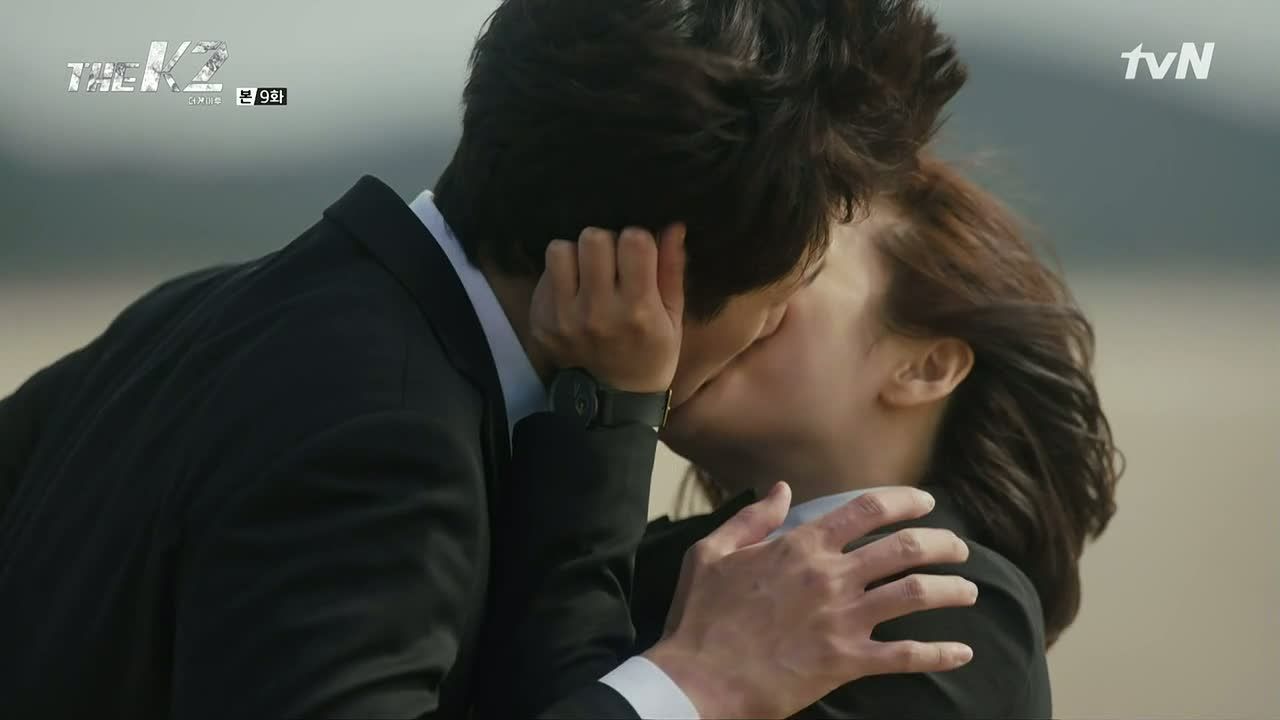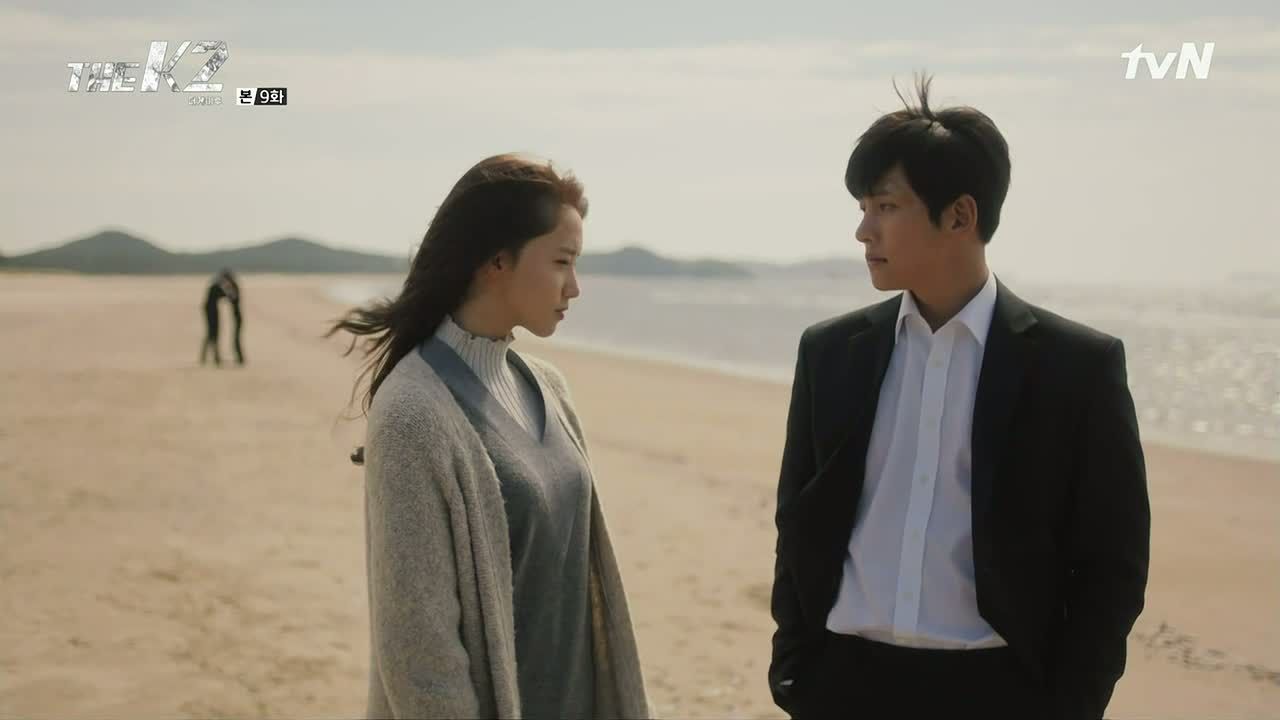 Mi-ran and K1, aka SUNG-GYU, follow a few steps behind. She asks if he chose to enter the safe house despite knowing he could never leave this assignment, and when he nods, she asks why.
He confirms that he came for her, and she pulls him in for a kiss. They break apart, and Sung-gyu says the guy should be the one to initiate and kisses her.
Up ahead, Anna says she plans on staying here for now since she doesn't want to go back to the safe house Yoo-jin set up for her. Asked if she trusts Sung-won, she confesses she's not sure yet, but they both hate Yoo-jin. She adds that he needn't worry, since she's got him by her side.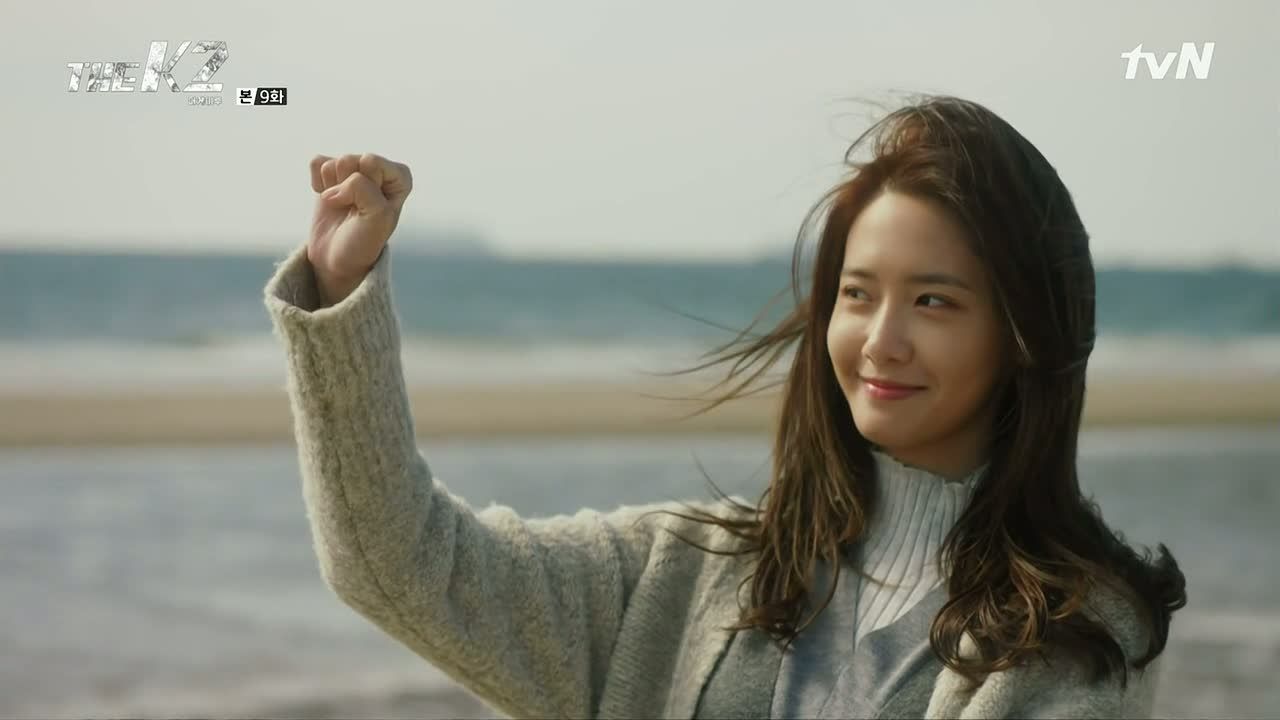 Sung-gyu and Mi-ran run up ahead of them, which prompts Anna to ask Je-ha to try and catch her, too. It looks fun to her, and Je-ha whines that those two are just crazy. Lol.
But Anna puts up a fist and says he has to come catch her, before opening up her palm again. He says he won't do it, then starts running after her. Pfft, you softie.
Sung-won observes from the house, and believes Je-ha and Anna are a great match. The housekeeper is grateful to him for saving Anna and the rest of the staff, and Sung-won says all they need to do is care for Anna.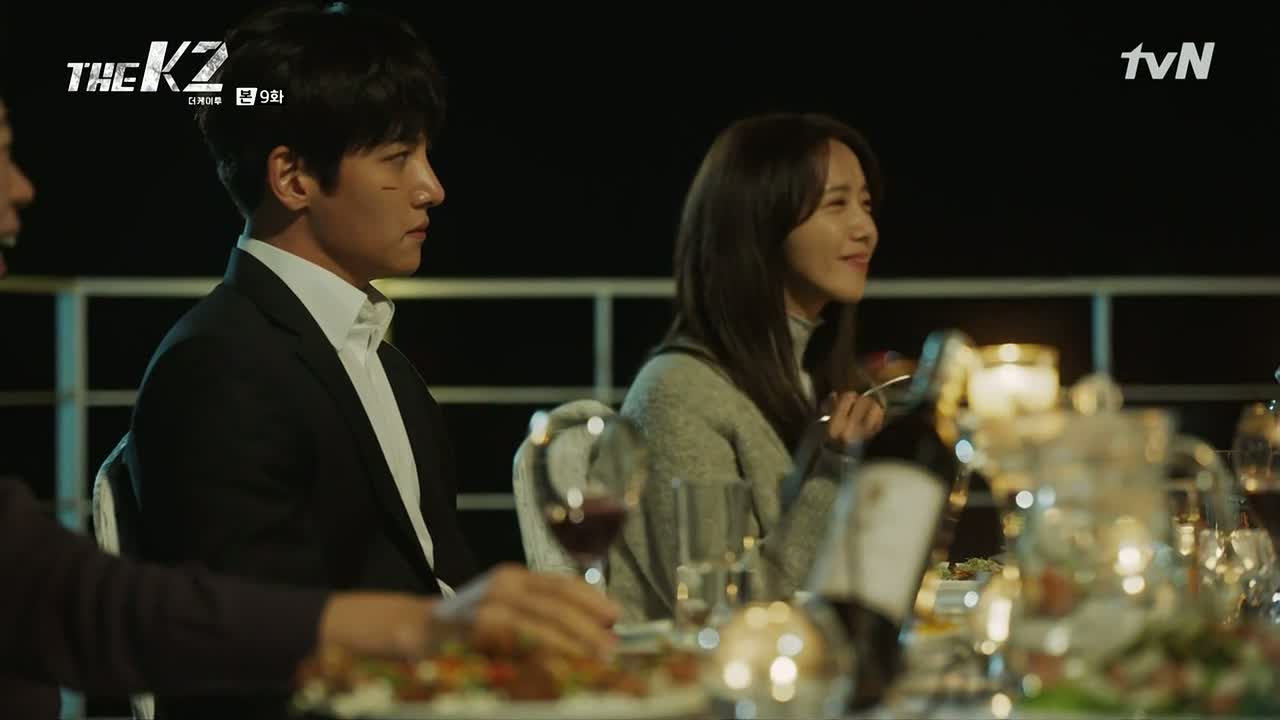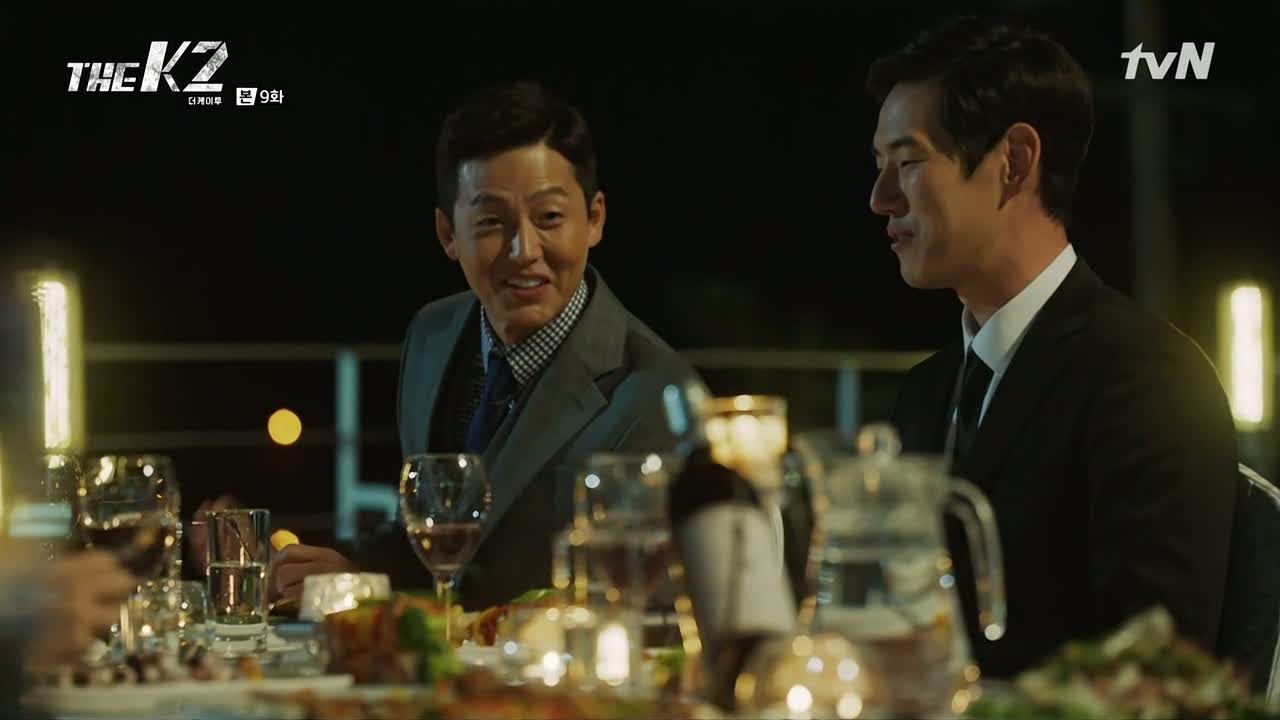 He insists that they all sit together for dinner that evening including Je-ha. They toast to Anna's dreams, and everyone but Je-ha enjoy themselves during the meal.
He finds Je-ha alone afterward, and laughs at Je-ha for trying to think of what scheme he's trying to pull. Sung-won calls himself a simple-minded fellow, but Je-ha knows what trouble he would've caused by taking Anna away from Yoo-jin.
To that, Sung-won says he's trying to keep his noona from taking JB from him, and by a great stroke of luck, Anna appeared on the scene. He knows Anna is Se-joon's daughter, and he'd like to keep her as his guardian angel who guards JB Group from being taken away from him.
He gets a call from Se-joon just then, and reassures him that everything's fine. Handing the phone to Je-ha, he tells him to be careful because Se-joon likely isn't alone. Sung-won is right on the money about that because Se-joon is still being held for his investigation.
Se-joon checks in to make sure that Je-ha is holding steadfast to his promise, then hangs up. He's playing baduk with the prosecutor and doesn't plan on leaving until tomorrow in order to keep his public image up.
He utters a baduk saying where one must first save himself before attacking his opponent, and makes his next move.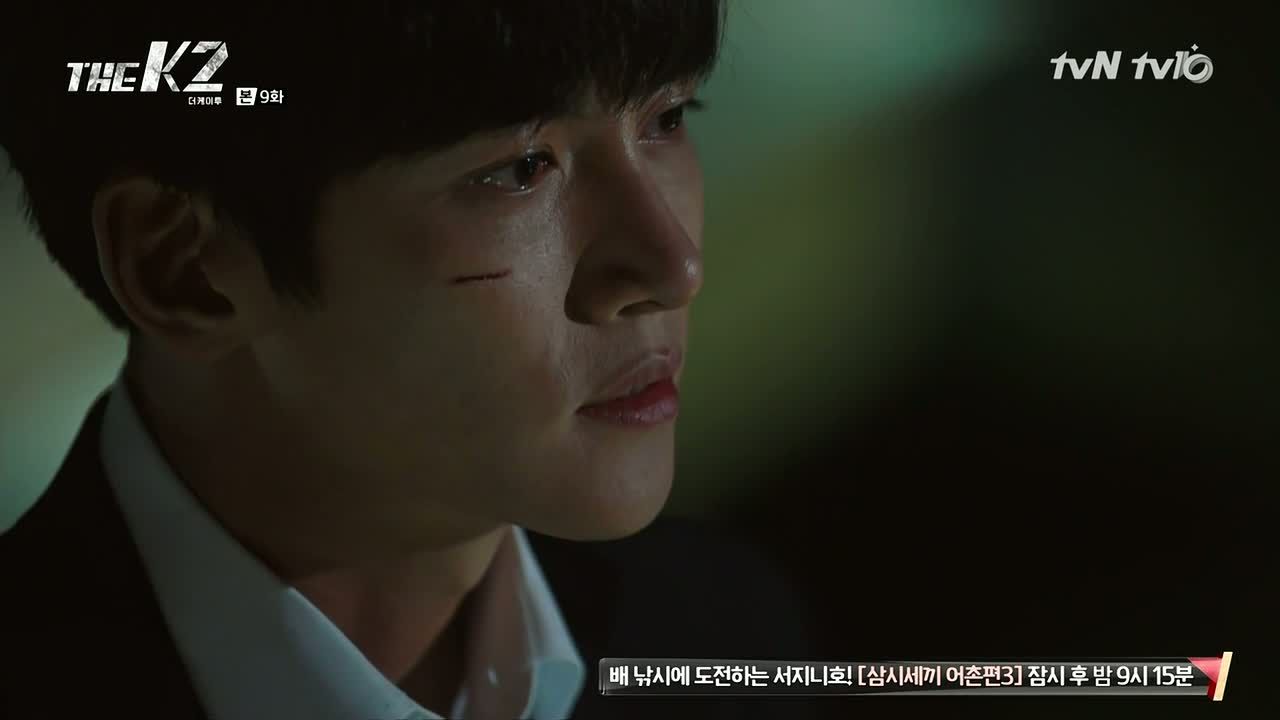 Sung-won asks Je-ha who he'll choose: him or Yoo-jin. Upon hearing that Je-ha will be leaving once he's taken care of things here, Sung-won says it's too bad since he thought Je-ha and Anna looked good together. He asks what that business is, which Je-ha doesn't divulge.
Representative Park shares a late-night drink with Sung-won's father-in-law who says he could only do so much to force Sung-won's hand. He amuses the Jinhan Group chairman with a mix of adages that boil down to the idea that a company can easily change hands.
Je-ha and Sung-gyu are on patrol when they see Anna exit the house. And ha, he pushes Sung-gyu aside. Anna says she's out for a walk because the wine has made her cheeks warm, and when he places his hands on her face, she notes how cold his hands are.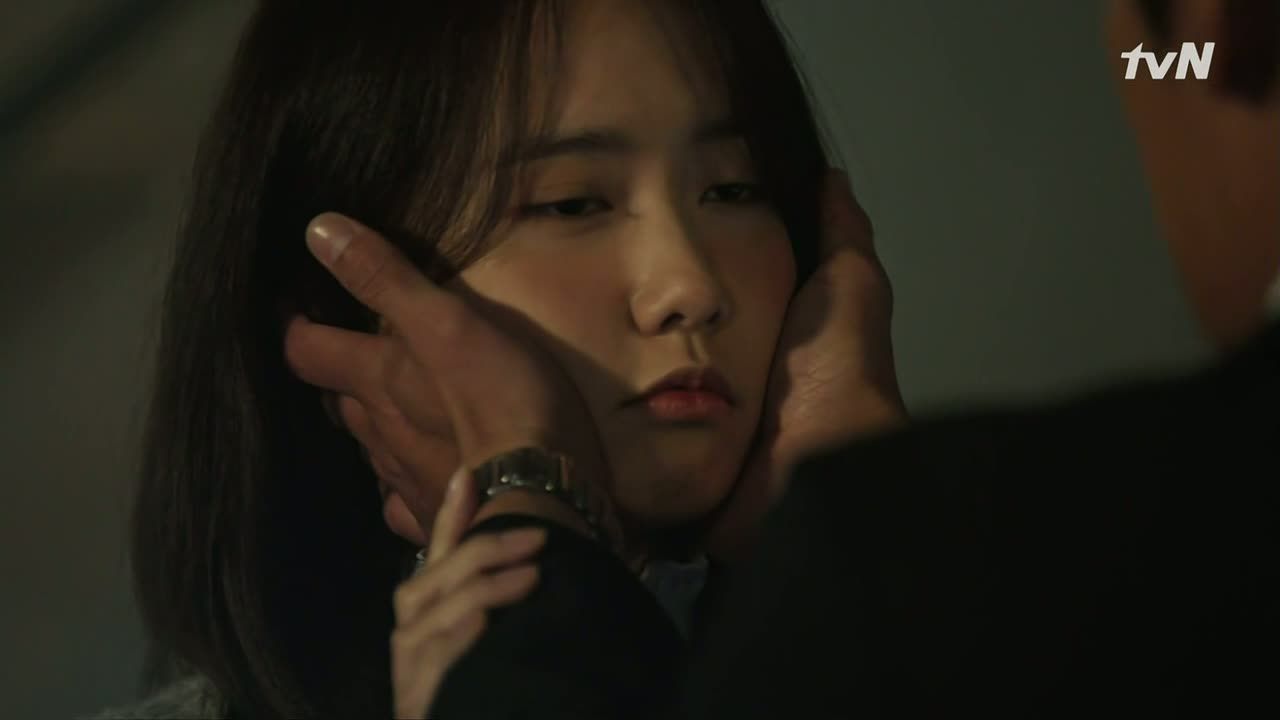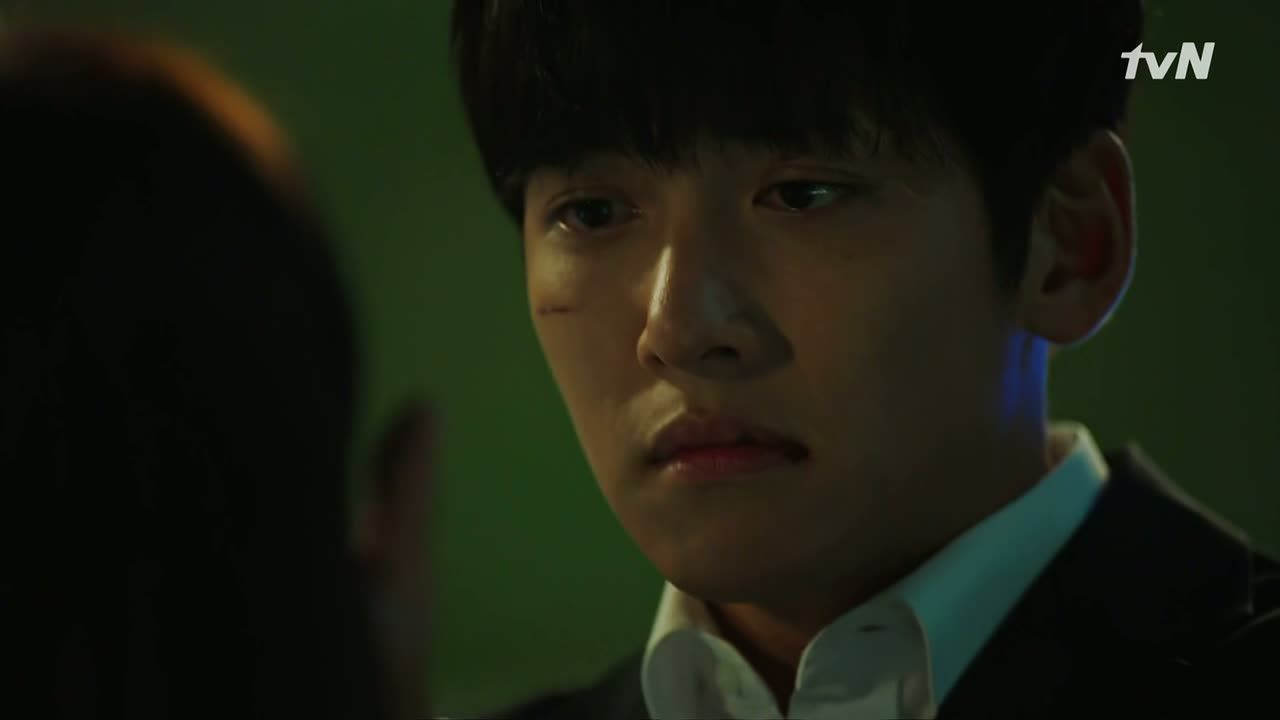 He places both hands on her cheeks, and when she snuggles into his touch, he pinches her cheek. He gets her an ice back once they're inside, and she sighs when Je-ha turns to leave for patrol. That means there isn't anywhere she can go where it would be safe, but she says it's okay because she had fun today.
Je-ha smiles to himself and then hands her a walkie-talkie, just in case ya know, she hears something go bump in the night. Uh huh. He shows her how to use it and breaks into another smile.
She immediately tests it out while he's out on patrol and scolds him for not saying "over" at the end of his transmissions. He in turn reminds her that she needn't sound so formal, and she asks if he isn't scared to patrol the premises on his own.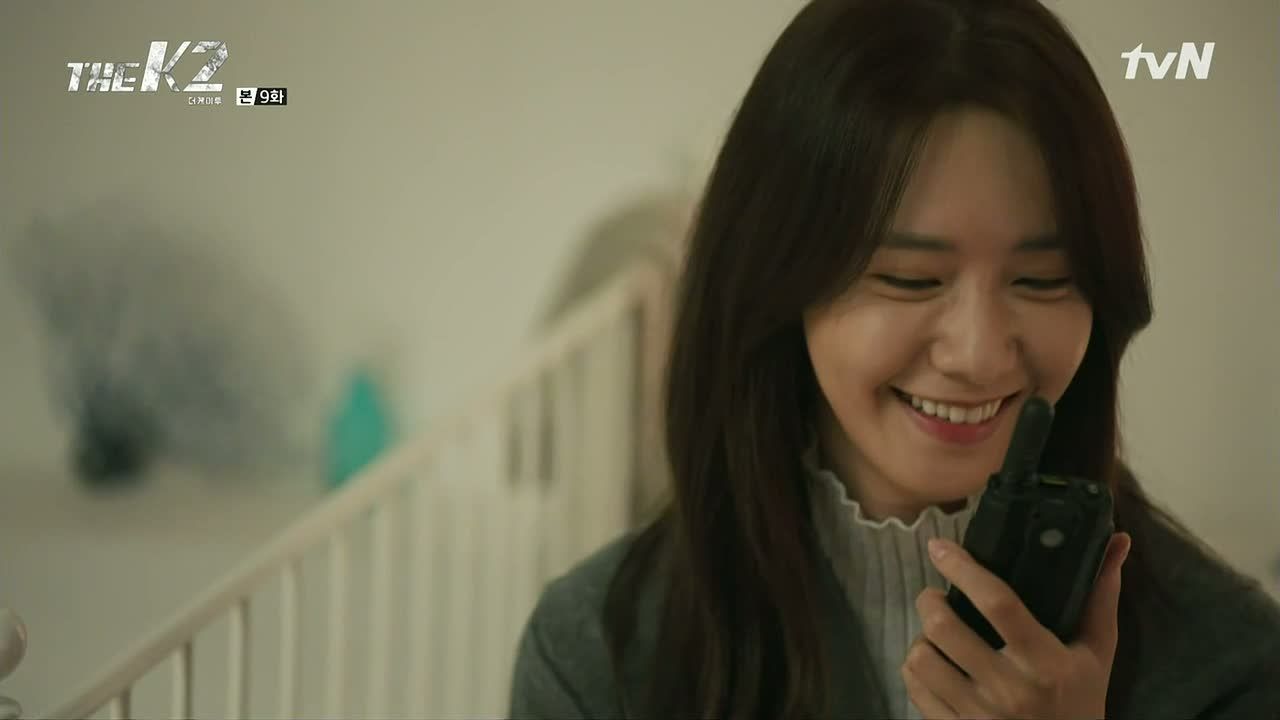 He says he isn't. Anna intermittently checks on his location and gets up when he's says he's back in the house. She asks if he's tired, and he replies that he's fine. He does, however, advise that she get some sleep, and buries his face in his hands while she thinks on that.
She bids him goodnight, and he does the same, though sits anxiously waiting for the next transmission. She keeps the walkie-talkie beside her and utters, "Je-ha-yah. I think I like you."
She pulls the covers over her head, only to pull them down again and pick up the walkie-talkie. She speaks, asking if he's asleep, then sneaks out of her room when he doesn't answer.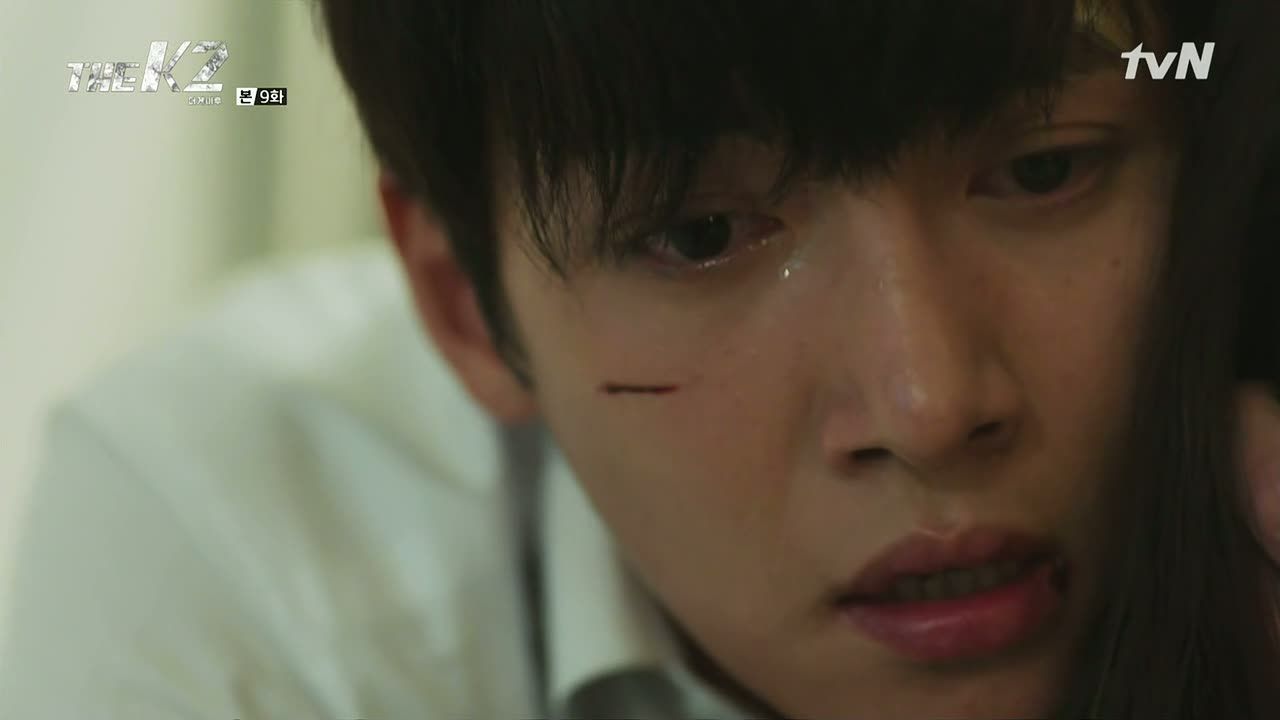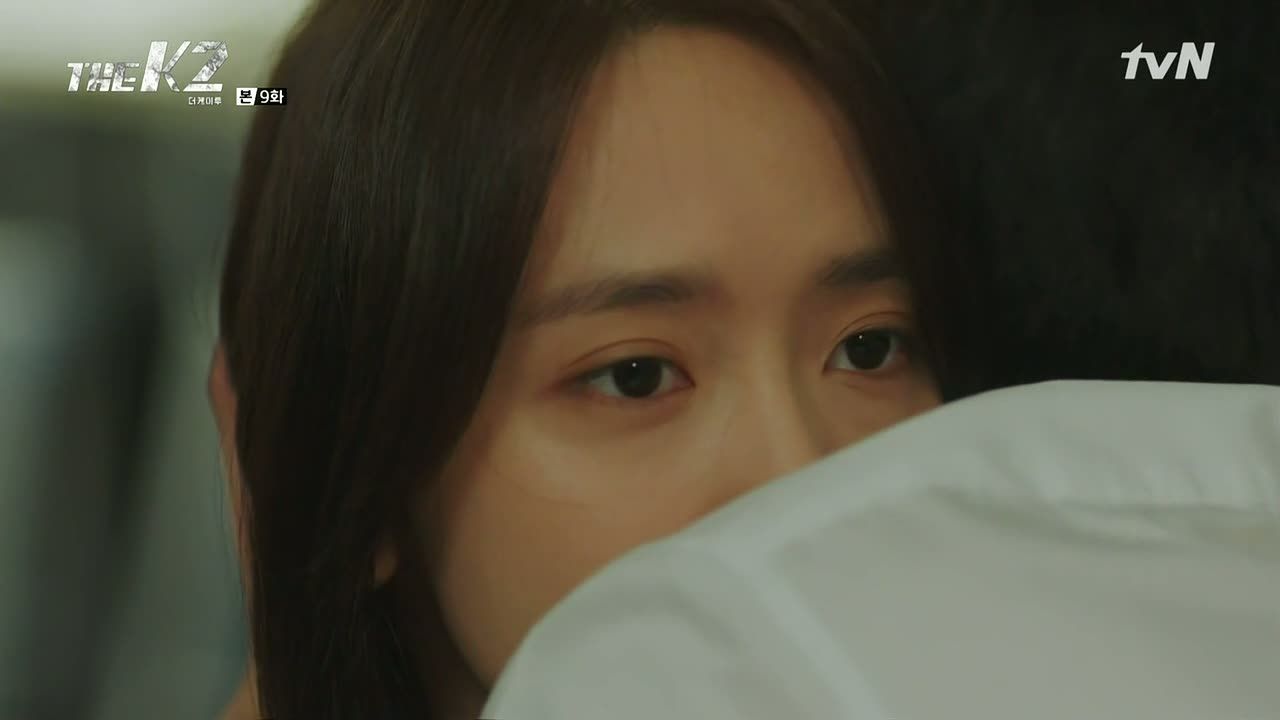 She finds him asleep in the living room, albeit restless. He's dreaming of the day Rania was killed, and just as he uncovers the wrap, he bolts awake, gasping. Still trying to catch his breath, he pulls Anna toward him.
He comes to his senses a few moments later, and they both break apart and sit on opposite ends of the couch. She asks if he had a dream, and he stammers that it must've been.
They both awkwardly get up, and when Anna says she was putting a blanket on him because she was afraid he'd be cold, Je-ha says it's hot out. She lingers for a few more drawn out moments before heading back into her room.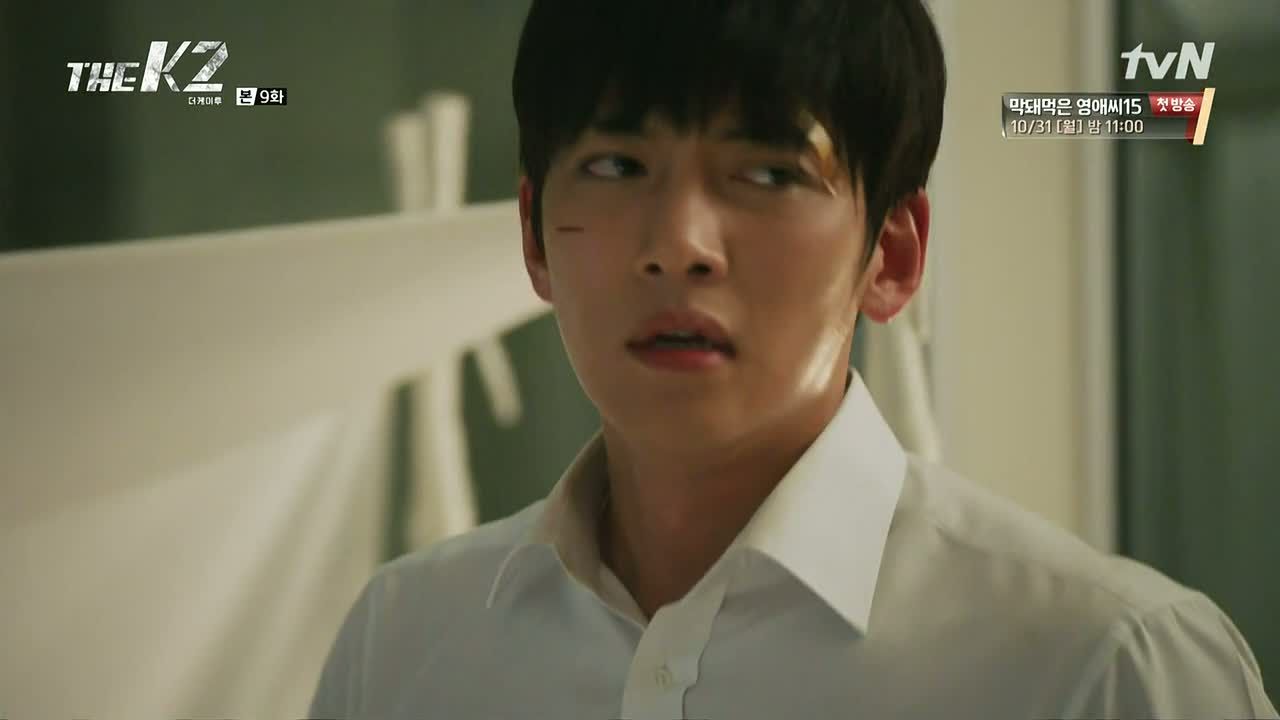 Je-ha beats himself up and contemplates talking into the walkie-talkie, only to forfeit that idea and start towards her door and give that up seconds later. He walks back and forth while Anna beams in her room.
She can't help but smile thinking back to their embrace minutes earlier. She's too excited to sleep and presses an ear to the door, unaware that Je-ha is doing the same on the other side.
Je-ha slowly reaches for the door handle while Anna grasps the handle on the other side.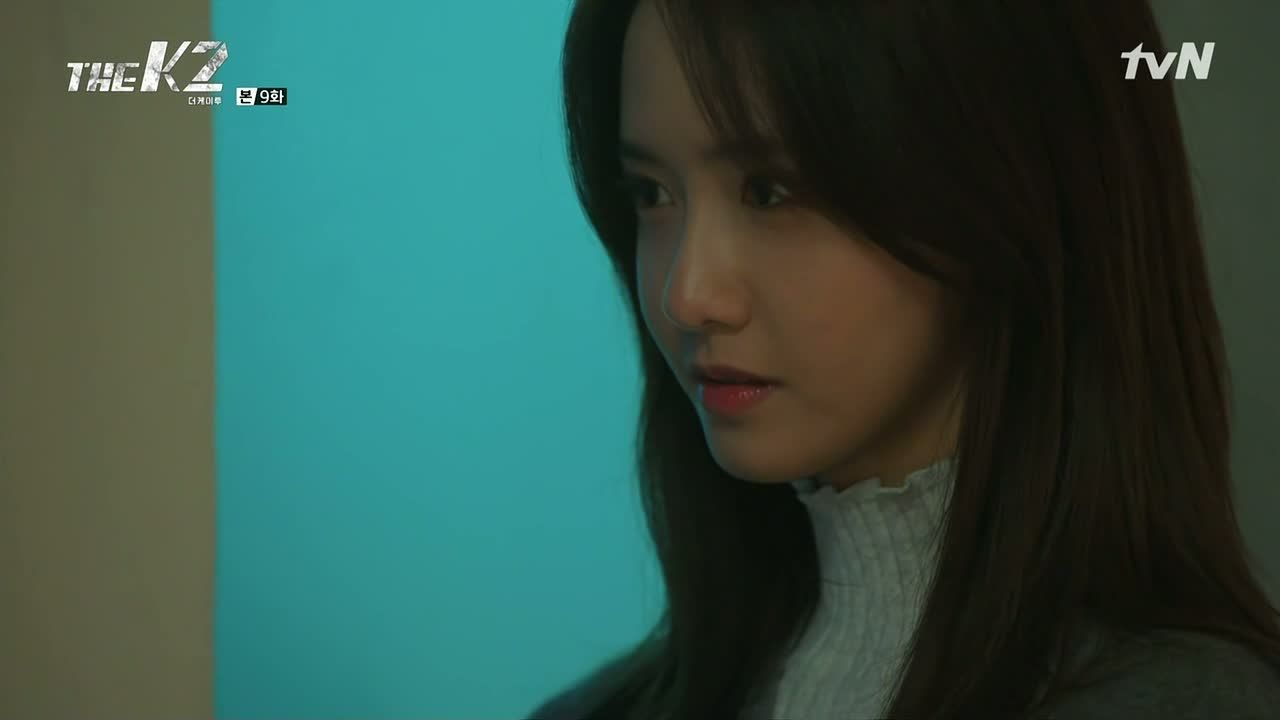 COMMENTS
Given this enclosed web of politics and revenge, I honestly hadn't considered Sung-won as a potential player in this league. But he too has something to protect, even if JB Group is a conglomerate falling apart in his hands. At the bare minimum, his motivation is to keep his noona from getting her hands on the company herself, and for a while there, he seemed satisfied with letting his mother and father-in-law do the dirty work for him.
It's hard to say whether or not he orchestrated this plan to take Anna from her former captor, but I would hope that Sung-won is more cunning than he lets on. He certainly did his fair share of homework by tracking down the psychiatrist Anna knew as a girl and even thought to take the JSS employees with her when he "kidnapped" her right under Yoo-jin's nose. He had to know that those same employees would be potentially disposed of when their use was up, and to toy with Je-ha's instinct to protect Anna at all costs. His approach to give her a sense of recluse and security so that she would choose him over her stepmother is a brilliant little plan because then his ambitions are masked by her voluntary choice.
It's somewhat reassuring that Je-ha won't be easily fooled, and even challenges Sung-won's ideas that a chaebol in financial trouble would wield more power than a future president. Aside from a temporary place of shelter and his word, Sung-won doesn't have much on his own to counter Yoo-jin's widespread network. He may have his father-in-law on his side now, but what businessman would move mountains for his son-in-law without seeing a return?
At least Sung-won does know that Yoo-jin always has her little birdies on hand, especially when he's talking to Se-joon. He knows to be on guard, and like any other businessman, knows that Anna is his insurance policy against Yoo-jin and her plans. So the best thing Je-ha can do right now is keep his promise and protect Anna whilst also respecting her wishes. She currently chooses to stay away from Yoo-jin because she doesn't have anywhere else to go. What worries me, of course, is that this new prison is a facade for something much worse.
Then there's Yoo-jin, who also sees herself as a victim caught in this complicated web of politics. As a potentially unloved daughter to maintaining a perfect public image in an unloved marriage, it's easy for her to see everyone else as a wrongdoer despite her own evil decisions. It couldn't have been easy for her to listen to Je-ha talk about protecting Anna and other innocent lives when she doesn't see Anna as an innocent herself. After Je-ha went to such lengths to protect her, seeing him guard Anna and speak of her on the same level of his past love is a hard pill for her to swallow. And to top it all off, now Anna is slowly but surely making decisions for herself. Her world is falling beneath her feet—could a bloody iron fist be enough to save it?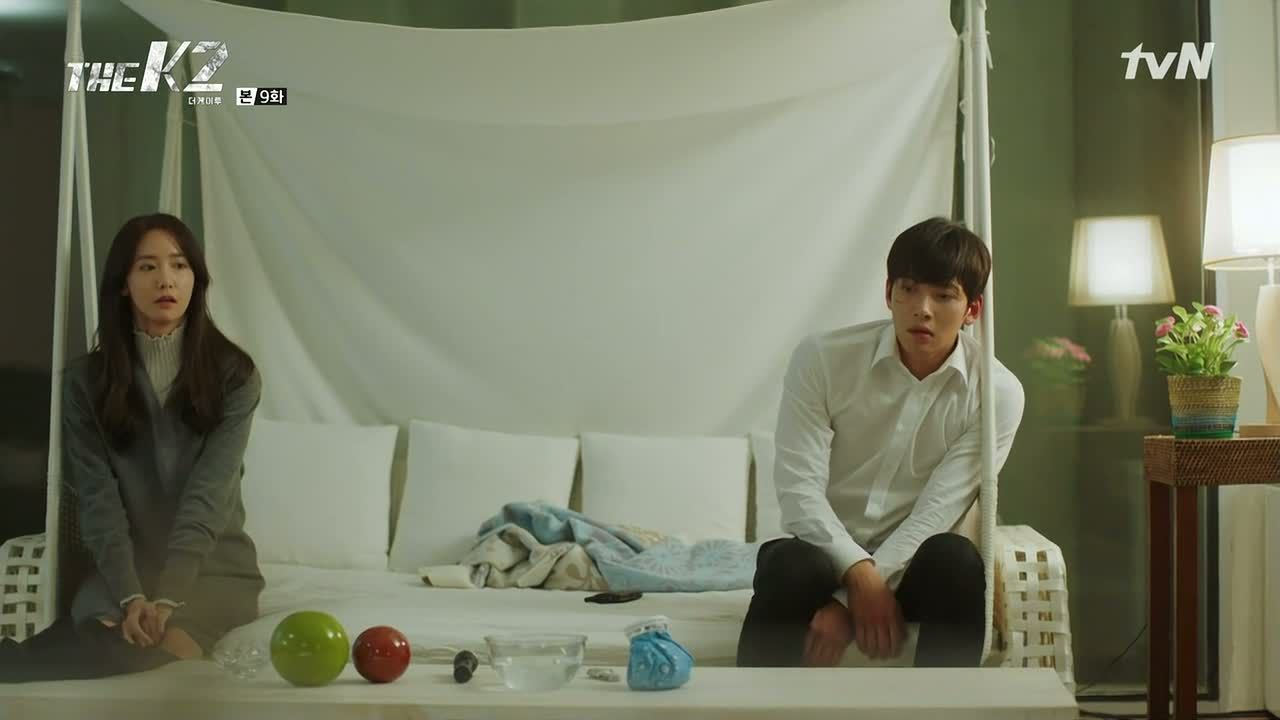 RELATED POSTS
Tags: featured, Ji Chang-wook, Song Yoon-ah, The K2, Yoon-ah