Another car accident, a broken neck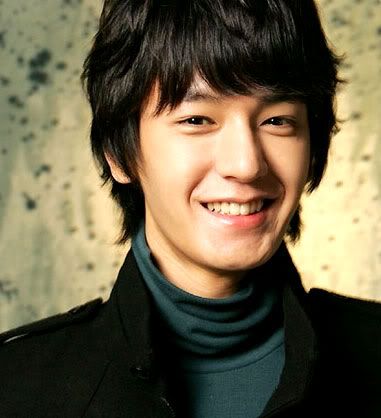 Gah! As if the recent spate of celebrity accidents and deaths (RIP) weren't enough, we have another.
Model-turned-actor Im Joo-hwan (M, Arang) was in a car accident on the morning of August 26 on the way to work. He was riding with his manager, heading to the set location of his upcoming movie Ssanghwajeom [쌍화점] when their car had a collision with a truck. The manager is said to be very injured, while Im Joo-hwan suffered a bruised body, a neck fracture, and chest pains. He is expected, however, to make a full recovery in twelve weeks.
A rep from management company Yedang Entertainment expressed relief: "The entire car was totaled, but thankfully they came out alive."
The manager was driving the car, and apparently the truck in front of them made a sudden lane change, causing their vehicle to hit the back of the truck. (Not one to pour salt in the wound, but sounds like it was kinda-maybe their fault.)
As Im will be out of commission for the next three months, the film is planning to make do and film around their missing actor, in which Im plays bodyguard to star Jo In-sung; the movie also stars Joo Jin-mo (200 Pound Beauty) and Goong's Song Ji-hyo.
Via No Cut News
RELATED POSTS
Tags: Im Joo-hwan, star accidents