Eugene may be known for her wholesome prettiness, but she's gone decidedly sexier for her latest photo spread, which features her wearing mostly lingerie. Eugene said of the shoot, "In my current drama Baker King Kim Tak-gu, I've taken on a new type of role as a villain. To match that, I wanted to take this opportunity to shed my previous image."
In the drama, she plays Yoo-kyung, who is a character described as a femme fatale, which is a marked departure from the youthful innocence she is more known for. Back in her days as an idol star in girl pop group SES, she was called Korea's fairy for her bright, cute image, which was reinforced by her roles in dramas like I Really, Really Like You; Three Dads, One Mom; and Creating Destiny.
These images are in August's issue of High Cut magazine.
Meanwhile, Baker King Kim Tak-gu is ruling the ratings on Wednesdays and Thursdays, and just last week finally broke the 40% mark with Episode 17.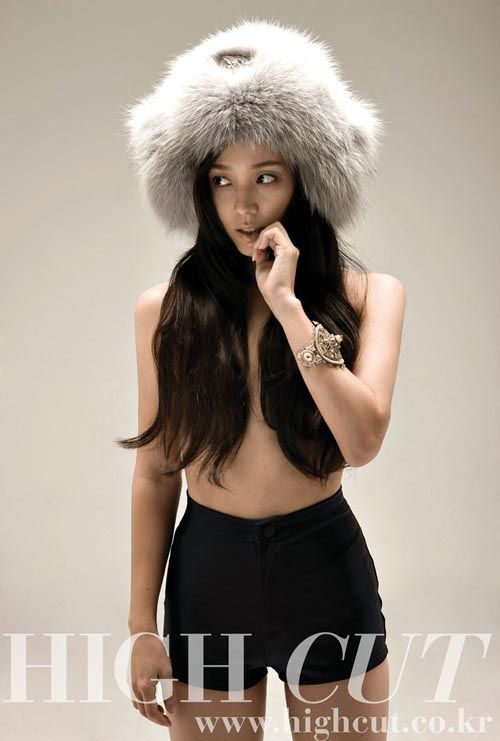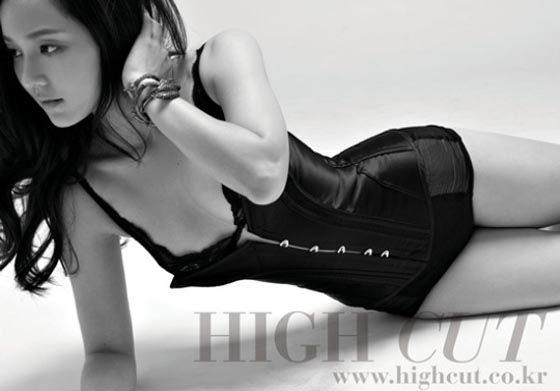 Via Star News
RELATED POSTS
Eugene
,
photo shoots