Dramabeans 5-Year Anniversary Giveaway #4
javabeans: So here we are with the last giveaway in our five-year anniversary extravaganza! Phew, I'm tired. All this organizing is exhausting. Next year Dramabeans is just gonna have to deal with a store cake and a third-rate magician.
girlfriday: Just no clowns. That's no way to spend a birthday.
javabeans: Now I know how Santa feels. Well, maybe without the drunk crazy.
girlfriday: Maybe this is why he drinks.
javabeans: Who knew it was work giving stuff away?
girlfriday: Well I'm inherently selfish, so not me. But it WAS really cool to read everyone's thank you's to our hard-working contributors and guesties. Thanks for giving them so much love!
javabeans: Yes. It makes us feel better for loading them down with recaps. What, this recap factory doesn't run on unicorn dust and fangirl dreams, you know.
girlfriday: No, it runs on the blood sweat and tears of the few willing to be paid in Dramabeans Dollars, aka Abs Photos of the Day.
javabeans: Anyway, this is our last giveaway to celebrate our fifth birthday, which means this is your last chance to enter to win a birthday giveaway prize!
girlfriday: For the last big hurrah, we're giving away a Samsung Galaxy Tablet, so you can watch dramas, listen to kpop, and read Dramabeans wherever you go! If you end up in rehab because of it, we will disavow all knowledge of enabling your habit.
javabeans: Enter at your own peril.

And now, for our winners. Congratulations to…
Jules (aka snoozit), winner of a one-year premium subscription to Dramafever,
Missyu_who, winner of the other premium subscription to Dramafever,
and Carinne, winner of the iPod nano (with javabeans playlist).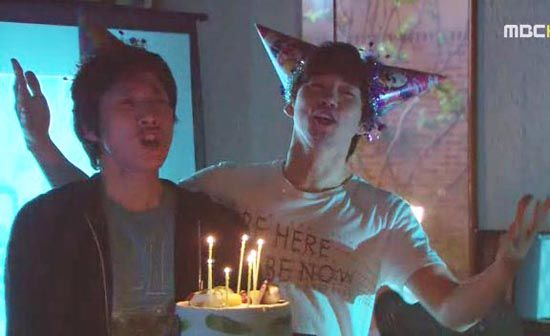 Giveaway #4
Question: What do you want to see on Dramabeans in 2012? This is your chance to tell us that one thing you've always wanted to see on DB or what you want to see more of this year. Maybe that's more of the same, or maybe you've got a wild 'n crazy out-there idea. We are not averse to crazy. (As always, please use a valid email in the comment form. No need to tell us where you live this time.)
Prize: A 7-inch Samsung Galaxy Tablet 7.0 Plus.
Winner announced: Sunday, January 29, at 8pm, Pacific Standard Time*

*Or, 10pm in Mexico City, 11pm in NYC, 1am in Buenos Aires, 4am in London, 5am in Paris, noon in Singapore and Manila, 1pm in Seoul and Tokyo, or 3pm in Sydney and Vladivostok. Okay, you get the point. (You can refer to this handy Time and Date converter to find out what this is in your time zone.)
RELATED POSTS