Kim Soo-hyun gets army physical, not going to army (yet)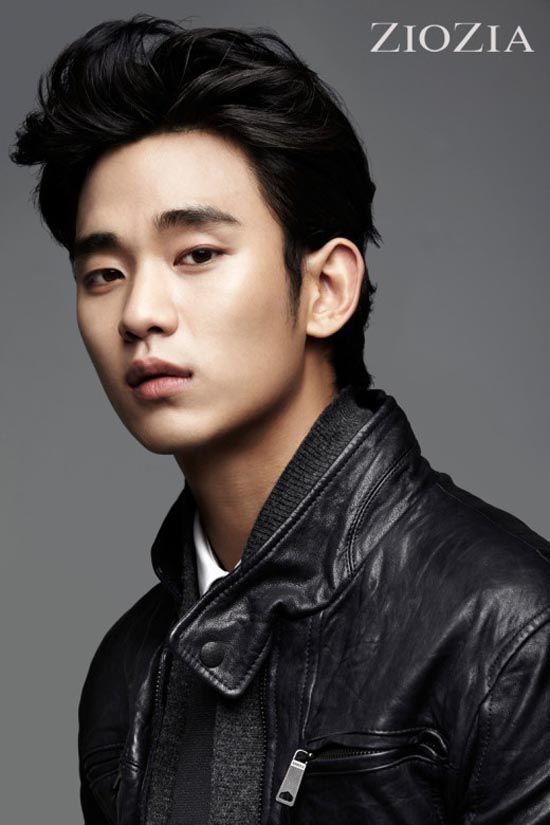 javabeans: So Kim Soo-hyun went in for a physical at the military admin office, apparently, and set off a wave of panicked speculation: Is he going to army already?!?!
girlfriday: Well when you see the words "Kim Soo-hyun" and "army" in a headline, your heart tends to lurch into your throat. But! It's not time yet!
javabeans: According to his management company, he has made no plans or decisions to fulfill his service yet. He just got the physical. You can all resume breathing.
girlfriday: Are you sure? But what if his manager is a prankster?
javabeans: Uh, I'm pretty sure if that's a prank somebody's gonna be calling for his head on a stick.
girlfriday: And then some. I wonder why it was a headline in the first place then.
javabeans: Well, did YOU click it?
girlfriday: Touche.
javabeans: 'Cause I'm pretty sure I clicked them all.
girlfriday: Not that giving Kim Soo-hyun a physical isn't on many people's bucket lists around here, but we don't usually get a wave of celebrity army physical reports. Soon it'll be: "Joo-won has a fever!" and "Lee Min-ho grew two inches!"
javabeans: First of all, I would totally still click those articles. And if Lee Min-ho grew two inches, I would totally want to know that. Even though it would just make me want to yell at him even more to stand up straight.
girlfriday: Now that would be a headline: "Lee Min-ho stops slouching. Mothers everywhere applaud."
javabeans: I do think army-related stuff tends to get a stronger reaction when the guy is so young, though. Especially when his career is so on fire. He's only a 1988-er so it's years before his final deadline is up. (It is worth noting, though, that his age now is just about right for the average citizen, who might go right after high school or sometime during his university years. It's just the celeb angle that skews the picture.) Lastly, maybe this just gives fans a nice long while to ease into the idea—who knows, it might take a whole six years to let go of him.
girlfriday: Great. Now I have six years to worry about it.
javabeans: You're welcome.
Via Newsen
RELATED POSTS
Tags: army duty, conversation post, Kim Soo-hyun