More stills from All About My Romance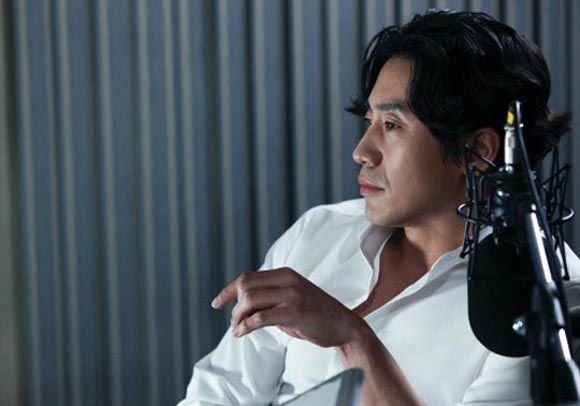 We've got a few more stills than last time, as SBS's political romantic-comedy series All About My Romance picks up steam with filming. It would be nice if some of them actually showed our leads together, but for now we'll have to make do with solo stills of Shin Ha-kyun and Lee Min-jung, playing politicians on opposite sides of the party aisle.
In one of the scenes recently filmed, Lee Min-jung goes on a radio show where she lambastes Shin Ha-kyun's character for his recent actions in an on-air interview. Her rapid-fire litany of complaints has Shin seething at home, where he listens to the show. Heh. That takes meet-cute and bickering to new levels right off the bat, considering you've got the public playing witness/bystander/battleground.
I wonder if her unflattering tirade is the thing that sends Shin to the hospital bed, pictured at bottom, where he is attended to by his loyal secretary (Jin Tae-hyun). Note that this show is terrible about giving out any plot-related info — in that it refuses to give us the merest scrap — so I'm just guessing here. All I know is, the idea that the upstart rookie assemblywoman rankles his pride so thoroughly does tickle my fancy. There's just something about his demeanor — that swaggering posture, the swoopy hair — that makes me look forward to seeing her take him down a peg or two. And sure, he can take her down a peg as well. Equal opportunity peg-lowering!
All About My Romance replaces That Winter, The Wind Blows and premieres next month.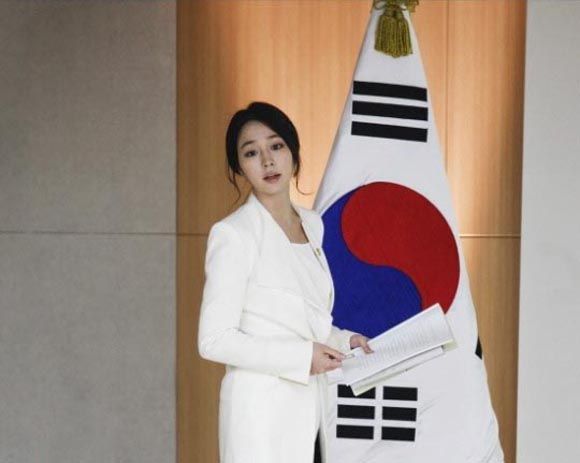 Via Mk.co.kr
RELATED POSTS
Tags: Lee Min-jung, Shin Ha-kyun