News bites: January 28, 2009 (Boys Before Flowers edition)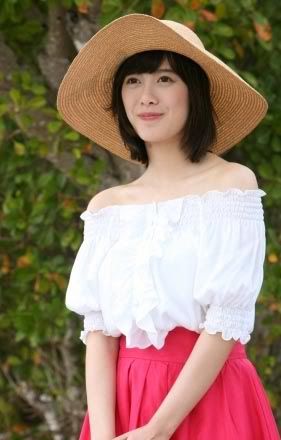 Gu Hye-sun, Lee Shi-young
There's kind of a glut of Boys Before Flowers news these days, isn't there?
On one hand, I don't want to wear myself out and get BBF fatigue before the series is even half over, yet on the other hand, I AM interested. So my compromise: here's a round-up of the latest news, with a spoilery bit at the very end (it's a tiny, almost-not-even-a-spoiler type of spoiler):
Lead actress Gu Hye-sun was recently in a minor accident: On the 28th, she was filming a diving scene and hit her head on the bottom of the pool, which wasn't as deep as anticipated. It wasn't a serious blow, but she was taken to the hospital for a CT scan and hospitalized on the doctor's recommendation while waiting for test results. She is expected to return to filming on the 29th. [E Daily, All That News]
By the way, although they've all been minor instances, this follows car accidents involving fellow castmates Kim Hyun-joong, Kim Joon, and even Lee Min-ho's manager. [Daily Surprise]
New actress Lee Shi-young (who plays Min-ji) debuted this past weekend on MBC's variety show We Got Married as partner to Shinhwa's Jun Jin. The Jun Jin/Lee Shi-young couple joins a few new pairings (Kim Shin-young/Shin Sung-rok and Jung Hyung-don/Tae Yeon) in an attempt to revitalize the flagging program. [Max Movie]
On the show, Lee is described as showing a quirky charm, which the program's rep explains is not a fabricated "concept" but "just her true nature." [Joy News]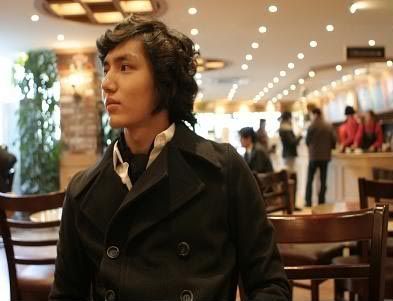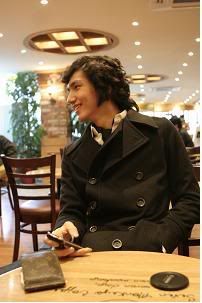 You know you're a phenomenon when you've been famous for a month and already you've got a lookalike. One particular internet shopping mall owner is making news because of a resemblance to Lee Min-ho's character, and the Gu Jun-pyo Doppelganger will make his appearance on the January 31 episode of SBS's variety program Star King. I see a mild similarity, but frankly, wearing the character's trademark curly hairstyle and distinctive clothing would give resemblances to a lot of people. [Kuki News]
Meanwhile, the BBF Force is so strong that even the embarrassingly misused (and overused) soundtrack is skyrocketing in popularity. According to music portal service KTF Dosirak, three of the songs on the OST have entered into the Top 10 of all different kinds of online music charts: SS501's "내 머리가 나빠서" (Because I'm Dumb), T-MAX's "Paradise," and Someday's "알고 있나요" (Do You Know?), although Shinee's "Stand By Me" and Ashily's "Lucky" are also popular. Frankly, if I never hear any of those songs again — outside of the drama OR within it — I would not complain. [Segye]
Now, what about F4's fancy WHEELS?
Jun-pyo drives around in a black Lotus Europa S (at immediate right), a two-seater that goes from 0 to 100 (kmh) in 5.8 seconds and tops out at 241 kmh. It's priced at 84.2 million won.
Yi-jung drives the Lotus Exige S240 (above, far right), another two-seater with faster acceleration (0 to 100 in 4.2 seconds) and tops out at 250 kmh. It goes for 99 million won.
Woo-bin's wheels look similar to Yi-jung's, and belong in the Lotus Elise SC category. (0 to 100 in 4.6 seconds, tops out at 240 kmh, priced at 82.2 million won.)
Meanwhile, car-phobic Ji-hoo gets around on the Massimo Tamburini-designed MV Agusta (the specific model is the F4 R 312), which actually has a higher top speed than the cars at 312 kmh. The price ranges from 30 million to 40 million won, although the priciest model goes for 150 million won. [Hankyung]

And now, for the SPOILERY bit:
(Although it's not really very revealing…)

The 24-episode series will split its story into two parts. One production rep said, "Although we're producing 24 episodes, the first 12 will be the story of the characters in high school, while 13 through 24 will show them as university students. We'll be telling completely different stories [in the second part], similarly to how the Taiwanese and Japanese series did it."

However, they won't be totally aping the previous dramas: "We're not quite sure yet what form it will take, but the story will unfold differently from the Japanese and Taiwanese versions."

This jump in time corresponds to the entrance of Jun-pyo's fiancée, played by Lee Min-jung (above), who will make her first appearance in Episode 13. [OSEN]

RELATED POSTS
Tags: Boys Before Flowers, Gu Hye-sun, Kim Bum, Kim Hyun-joong, Kim Joon, Lee Min-ho, Lee Min-jung, Lee Shi-young, news bites