Goodbye, Kim Rae-won
Oh, this makes me sad. We frequently see male entertainers head off to enlist in their mandatory army duty so it's not like this comes as a surprise, but I'll really miss Kim Rae-won as he serves over the next two years.
Kim Rae-won isn't the most conventionally good-looking actor out there, but he has a wonderful energy and warmth, and a very genuine way of embodying his characters that makes him so lovable once you've seen him acting. (Titles to watch: Movies …ing, My Little Bride, Sunflower, Mr. Socrates. Dramas: My Love Patzzi, Attic Cat, Gourmet.)
He's an actor who grows on you the more you watch him act (which is not unlike So Ji-sub or Cha Seung-won in that regard). I'd liked him in the past, but it was really his 2008 drama series Gourmet that rekindled my love. (Perhaps that's because I'd seen him mostly in movies before, and those tend to fade from memory rather quickly; dramas leave more lasting impressions for me.)
In any case, Kim reported for duty on the afternoon of August 13 sporting his crew cut and was sent off by a small group of fans, mostly Korean and Japanese.
*sniffle* Bye, Kim Rae-won!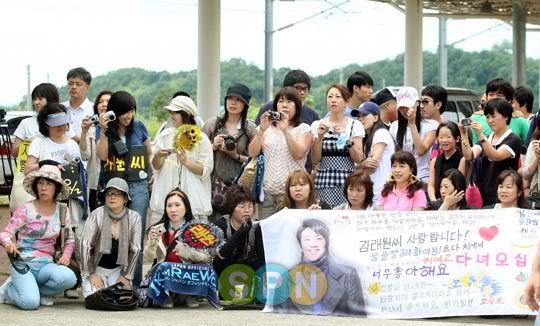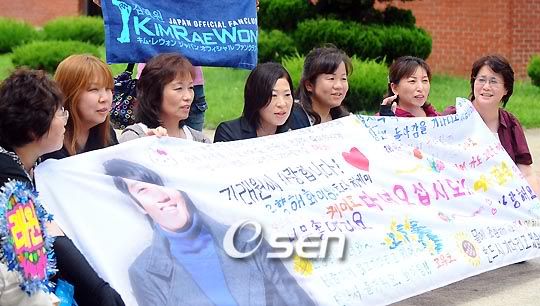 Via OSEN
RELATED POSTS
Tags: army duty, Kim Rae-won