Kim Seung-woo cameos for his wife's Queen of Reversals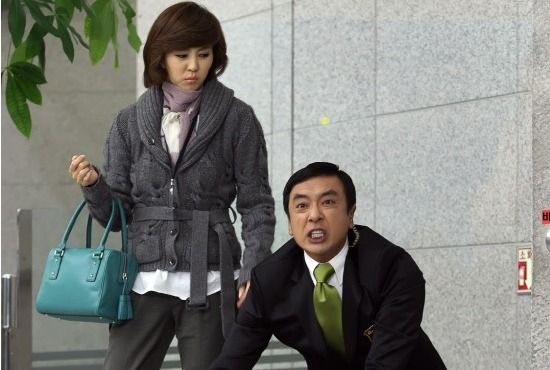 Kim Seung-woo (IRIS) drops by for a cameo in the next episode of his wife's drama, Queen of Reversals. Aw, what a good hubby. The drama stars his wife Kim Nam-joo and his friend Jung Jun-ho (also of IRIS) as a married couple, so it's especially good-natured of him to take the time to support them, and a great source of in-jokes for the cast.
He did the same for her in last year's hit drama, Queen of Housewives, and has now earned himself the nickname "King of Helpful Husbands," to mean the kind of husband who helps with housework if the wife is busy working. Gah, I didn't think I could love him any more, but there he goes!
He'll be playing a comedic role (which promises to be awesome, judging from the hilarious stills) as a security guard at Queens, the company where all the characters work. He'll have a run-in with the heir to the company (played to nice understated comedic effect so far by Park Shi-hoo), where the latter will be quite drunk and a source of much angst for the bumbling guard.
Kim filmed his scene last week, and reportedly made the set erupt with laughter. He took the entire staff out for sam-gae-tang (Korean chicken soup that pretty much has magical powers. I swear, it does.) afterwards, so yeah, it's not hard to see why he's getting the moniker of awesomest hubby ever.
Kim Nam-joo said, "When I see him at home and when I see him on set, he shows another side of himself, my real-life handsome husband."
Jung Jun-ho added wistfully, "They look good together." Heh. Well, so far in the drama, you look good with her too, and moreover, your comedic chemistry together is great. It's certainly why I'm enjoying the show as much as I am.
Kim Seung-woo's cameo will appear in the next episode of Queen of Reversals, to air this coming Monday.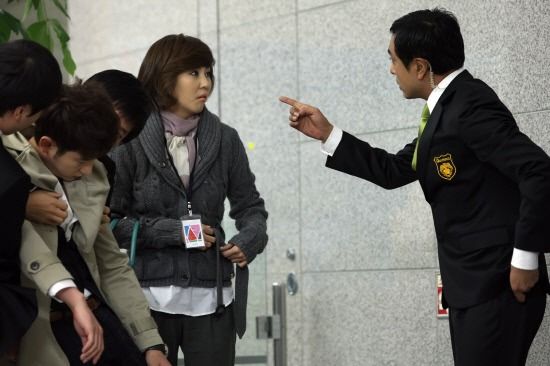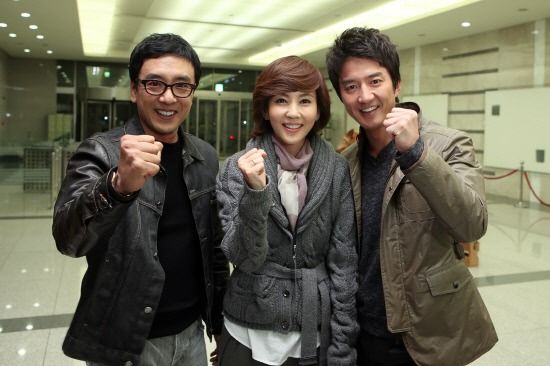 Via Sports Chosun
RELATED POSTS
Tags: Jung Jun-ho, Kim Nam-joo, Kim Seung-woo, Queen of Reversals