Gong Hyo-jin in the next Hong Sisters drama?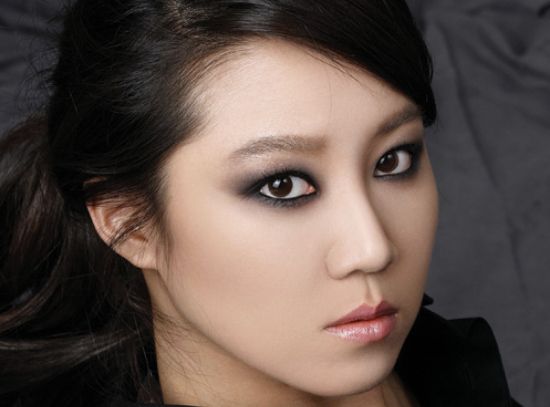 OMG OMG OMG! Somebody pinch me. If this happens, I will TOTALLY be a good girl for the rest of the year the rest of the month! I swear! Seriously, if Lee Seung-gi and Gong Hyo-jin get cast in the next Hong Sisters drama together, I might faint from sheer joy. Is it possible to OD on happy?
Oh, right, so the story: Gong Hyo-jin is being named as the top contender for the starring role in the next Hong Sisters' drama, The Discovery of Affection, about a has-been starlet's romance with a younger actor who's at the top of his career. Lee Seung-gi is slated to be the co-star, and though reports on the two actors are not final (nothing signed yet), the studio is reportedly calling it, and gearing up for a massive production. The PD will be Queen Seon-deok's Park Hong-kyun, and this will be the Hong Sisters' seventh drama, slated to follow Royal Family on MBC this summer.
I love quirky, understated Gong Hyo-jin, and to top it off, she's the star of one of my all-time favorite dramas, Biscuit Teacher Star Candy. Lee Seung-gi is in one of my OTHER all-time faves, My Girlfriend Is a Gumiho…which means that if they star in one drama TOGETHER, I might implode.
Now I'm scared to jinx it. I mean, for the love of all that is holy, you can't dangle the possibility of these two starring together in a Hong Sisters drama, and then yank it out from under me, right? That would be TOO CRUEL.
**puts in call to Santa, just in case**
Via E Daily
RELATED POSTS
Tags: Gong Hyo-jin, Hong sisters