The Musical gets picked up for broadcast, finally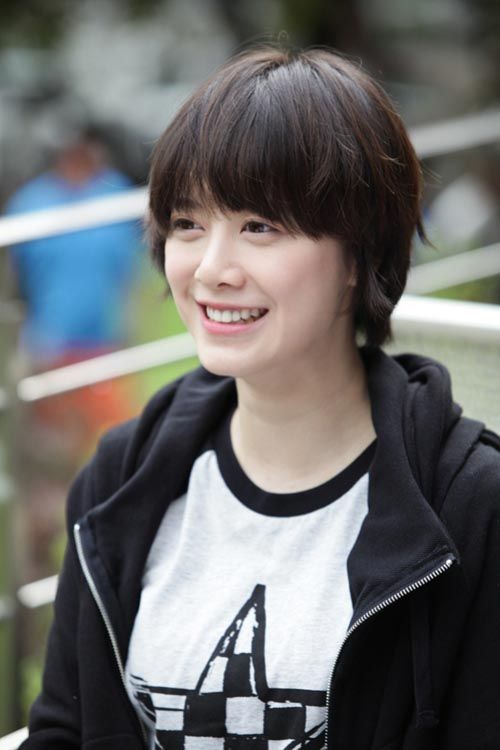 The Musical, starring Gu Hye-sun (Boys Before Flowers) and Daniel Choi (Baby-Faced Beauty) is finally set for a fall broadcast, having been given a 10 pm timeslot on SBS for Friday nights. It's an unusual hour for a prime-time miniseries, since those currently air on every day except for Friday, but it's a bit better than the 11 pm slot previously proposed. At least 10 pm is familiar drama hour for viewers.
With that, the cast and crew (and patiently waiting fans) can finally breathe a sigh of relief. Phew! And it only took a year. (The drama began filming last summer, in July 2010, and was stuck waiting around for somebody to pick it up.)
A refresher on the story (since it's been so long since the actual plot was the subject of interest, rather than the production circumstances): Gu Hye-sun plays Eun-bi, a medical student who dreams of being a musical actress. Daniel Choi plays Jae, a songwriter with Broadway roots. Both took actors themselves to music lessons for their roles, with Gu busying herself with singing and dance rehearsals and Daniel Choi taking to the piano.
In addition to the two stars, Park Ki-woong (Story of a Man) is a cold-blooded investor who only cares about money, while Ok Joo-hyun plays "musical queen" Kang-hee, which ought to be a perfect fit with her own singing and musical-theater background. Comedienne and variety entertainer Park Kyung-lim plays Eun-bi's offbeat friend.
The 16-episode drama will premiere on September 2.
Via My Daily
RELATED POSTS
Tags: Daniel Choi, Gu Hye-sun, The Musical