Dramabeans 5-Year Anniversary Giveaway #3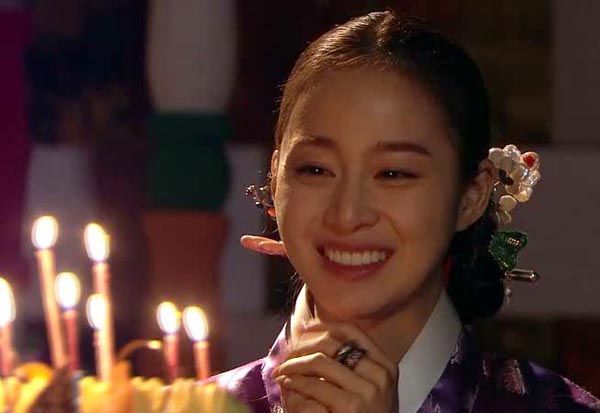 girlfriday: Week three of the blazin' birthday giveaway extravaganza extraordinaire!
javabeans: You know what that means: More presents! Man, what a spoiled 5-year-old Dramabeans is.
girlfriday: Right? If DB were a kid, we'd have one needy brat on our hands.
javabeans: Then again, most 5-year-olds receive presents, and DB's giving 'em out. Although I don't know who gave that kid my credit card info.
girlfriday: Is that what's going on? That explains a lot. This time we're giving away a brand new iPod nano, but that's not the best part. It's chock full o' goodies! It's got a Javabeans Playlist on it, which I'm gonna venture to say is worth more than the player itself.
javabeans: We've also got a few more premium memberships to give out to Dramafever, in case you want to get friends/siblings/parents addicted to your drama poison of choice. Because as we know, drama addictions are best shared, not cured.
girlfriday: Yeah, rehab's for quitters, and we're no quitters!
javabeans: So get crackin'! By which we mean, please post up lots of nice thoughts for our many many guest posters over the years.
girlfriday: They know how much we appreciate them, but as we know from personal experience, sometimes the warmest thanks comes straight from you guys, so please be generous with the love!
And the winners of Giveaway #2 are…
Bethany, winner of a one-year premium subscription to Dramafever,
PrincessSerenity81, winner of a one-year drama membership to Crunchyroll,
and Bluefyre, winner of one $100 gift certificate to Yesasia.
Congratulations! We'll be contacting you shortly via email. On to the next one!
Giveaway #3
Question: Actually it's not a question this time, but a prompt: Thank a guest blogger, any guest blogger. That can mean any of our current contributors (i.e., gummimochi, kaedejun, HeadsNo2) or anybody who's ever written a guest post on Dramabeans in the past. (*Don't forget to use a valid email address, and please indicate at the bottom of your comment if you are NOT a resident of US/Canada.)
Prizes:
1-year premium membership at DramaFever (US/Canada residents only)
another 1-year premium membership at DramaFever (US/Canada residents only)
an iPod nano (maybe with some stuff on it, wink-wink).

DramaFever offers free legally-licensed dramas and movies with high-quality English subtitles. With a premium membership you can watch unlimited, commercial-free, and enjoy extra content as well as unlimited mobile device access and high-definition. Check out recently added titles here.
Winners announced: Sunday, January 22, at 8pm, Pacific Standard Time*

*Or, 10pm in Mexico City, 11pm in NYC, 1am in Buenos Aires, 4am in London, 5am in Paris, noon in Singapore and Manila, 1pm in Seoul and Tokyo, or 3pm in Sydney and Vladivostok. Okay, you get the point. (You can refer to this handy Time and Date converter to find out what this is in your time zone.)
RELATED POSTS