Joo-won signs on to rom-com spy drama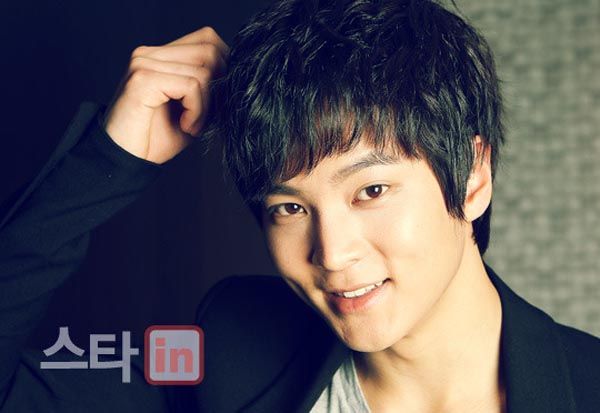 Rejoice! Joo-won's back! He took all of two seconds off after working himself to the bone in Gaksital, but I'm pretty sure nobody's gonna complain that he's signed on to a 20-episode drama, Secret Agent War.
I know what you're all thinking: He just did that drama! But this one's a romantic comedy (ah, so his interview was a hint!), and based on the rollicking action-romance movie Level 7 Civil Servant. That film starred Kang Ji-hwan and Kim Haneul as exes who broke up when she was a spy hiding her identity from him. Then they meet years later when he's become a spy, but they're part of separate units so they have to keep up their covers in real life. All while juggling their cases and fighting their crackling chemistry, giving us basically one big shenanigan. The movie cracked me up, and I'm ALL SET for it to be a drama.
The drama will retain the basic premise of the movie, with both spies hiding their identities from each other. Joo-won plays our passionate hero Gil Ro, who decided in his youth that he wanted to be a spy after watching a Bond movie. That cracks me up. His father became rich practically overnight, so he grows up in wealth and comfort, with a generous spirit toward others and a chic, refined appearance. Gil Ro gets accepted as a secret agent, but he's not your usual veteran agent; he thinks and acts like the new generation he belongs to, and he makes mistakes and causes conflict. That sounds similar to Kang Ji-hwan's character (who was forever making hilarious gaffes on the job, then able to turn around and be awesome, and then gaffe again), but we're told Gil Ro will be a different character from the original.
Secret Agent War will have the movie's writer-producer Chun Sung-il onboard as its scriptwriter, who has since also written Chuno and Runaway Plan B. I'm hoping Chun has learned from Runaway's failures (which also was an action-comedy with secret agents and glib humor) and gives us a bit more heart, a little less superficial gloss. I suppose it's too much to hope that he's suddenly learned how to write women characters, but still, I'm gonna hope my heart out that they cast an awesome female lead. Someone badass, who can stand up to Joo-won and hold her own, or maybe kick his butt around a little.
The drama is aiming for a January 2013 premiere. Start your countdown clocks!
Via SBS E!
RELATED POSTS
Tags: Joo-won