Kim Sun-ah considers lead in revenge film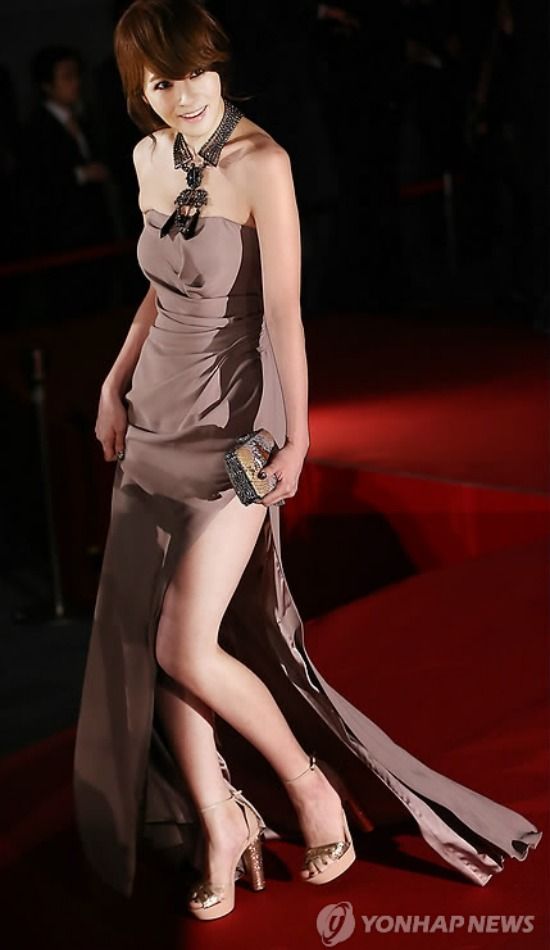 Looks like Kim Sun-ah is lining up a movie for her next project, and a stark character change-up to go with. She's reportedly in talks to star in The Five, a dark revenge saga that will put her front and center of a ragtag team on a vengeance tear. Hell yeah. Badass Kim Sun-ah is my favorite. It's not a done deal yet, but it's a role I'd love to see her in.
The movie is an adaptation of a popular webtoon written and drawn by Jung Yeon-shik, who will be writing and directing the film version. That's cool in and of itself, though of course it would make all the difference to have an A-lister like Kim Sun-ah headline. If she signs on, she'll play the heroine who loses her entire family at the hands of a serial killer, and sets out on a mission to get her own revenge.
The description says she becomes a woman who dreams of gruesome vengeance, so it sounds pretty dark. It's not the first time she'll play a badass, but she's mostly known for her rom-coms of course; it would certainly be a transformation worth watching. The webtoon which began in April 2011 (and is still ongoing) is highly rated as well, so I trust that there's a good story there.
The lead character is a woman who watches her own husband and daughter murdered by a serial killer before her eyes, and ends up half-paralyzed herself in the attack. She manages to get away with her life, and becomes singularly obsessed with revenge. But because she's in a wheelchair, it's not something she can do on her own. She eventually assembles a team — The Five — who all have their own reasons and vendettas, and together they form an unlikely alliance to go after a killer. Awesome. I love found families and ragtag crews, and the premise sounds perfect for a movie adaptation.
Something to look forward to in 2013.
Via Osen
RELATED POSTS
Tags: Kim Sun-ah