Alice in Cheongdam-dong: Episode 15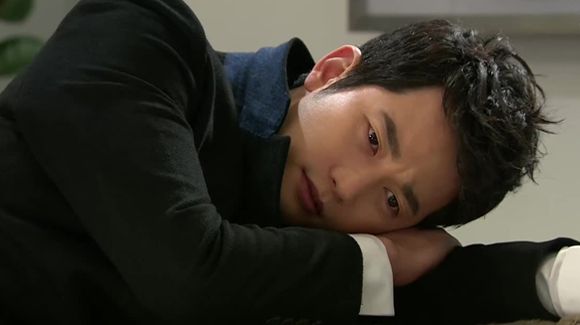 This was a very Seung-jo-centric episode. Seung-jo's been used by three women for monetary purposes, so it's high time he try to sort out his issues rather than run away from them. But it doesn't stop him from being maddeningly self-centered about his situation, as if he's the only one whose feelings matter. He does raise this one important question: What's so great about Cheongdam-dong that everyone wants to enter it?
EPISODE 15 RECAP
Seung-jo thinks he's seen Se-kyung's entire true self already, so there's nothing more she needs to show. She is both a "Candy" girl and the girl who used him. He finds that his nightmare never ends – all these manipulative women must really exist if they keep appearing around him. But Se-kyung points out one important fact – she is not Yoon-joo. She won't run away, so he shouldn't run away either.
Se-kyung drags Seung-jo away from the gate, afraid that he might go and kill himself too. The suggestion sets him off; who said he'd die?! He's surprised when she says Dong-wook and Il-nam were worried about him, but is still angry that people think he's so fragile. She mollifies him first by agreeing with him, but then points out that he wanted everyone to get sick with worry because he wanted the attention, right?
Wrong – or so he claims. He didn't fake anything and wasn't running away. He just wanted to be out of the country where she lives in and never see her again. *Snort.* Well if that's the case, Se-kyung forces him to keep his promise of never dying until she leaves first.
Dong-wook and Secretary Moon catch up to them, and their concerned faces rile Seung-jo even more. Did they really think something would happen to him? If he is so insistent that nothing will happen to him, Se-kyung tells him not to run away. She seems to confront him about his weaknesses as a way to make him want to spite her and not do what he was about to do.
Seung-jo finally leaves with Dong-wook, Secretary Moon, and Chauffeur Kim. He realizes that Dong-wook and Secretary Moon must have been aware of Se-kyung's betrayal to be so concerned over him (even though they only found out that day). Seung-jo doubly blames Dong-wook for saying such things like he's "mentally in danger" to Se-kyung. He doesn't want his friend to meet Se-kyung on his behalf, or to even talk about him behind his back.
Meanwhile, Tommy drives Se-kyung home. She plans to meet him every day whether or not he has anything to ask her. Tommy wishes she'd just stop right here, as he once had a girlfriend whom he liked a lot, but broke up with her because there were too many difficulties. Even though Se-kyung broke up with her first boyfriend over similar issues too, she can't give up on Seung-jo now.
Seung-jo arrives at home to find Il-nam waiting. He feels that Il-nam just wanted to laugh at him and say "I told you so!" so he wants them all to leave. Il-nam quietly says that in a few years, none of this will really matter. Seung-jo doesn't want to hear it, and he kicks them all out while insisting that he's fine. Il-nam is surprised to hear that Seung-jo willingly came home with Dong-wook after fighting with Se-kyung.
At the Han household, Se-kyung's parents somehow learn of her deception towards Seung-jo. Her mother goes in a frenzy, aghast that her daughter would do something so low. Deuk-gi blames himself for not having been able to better provide for Se-kyung. If he had, perhaps she wouldn't stoop so low in playing with people's hearts. Se-kyung wants him to stop blaming himself, but he doesn't know anyone else to blame. 🙁
Seung-jo can't sleep, unable to differentiate when she was using him and when she was sincere. He calls up Secretary Moon to find out what date he had met with Ah-jung to find out that Se-kyung liked Secretary Kim. Secretary Moon hesitantly tells him that while drinking, he told Ah-jung that Secretary Kim and Seung-jo were one and the same. That's all Seung-jo needs to know. That was the day before the Artemis Christmas party, and that's proof enough that Se-kyung knew the truth long before he told her himself.
Ah-jung thinks that Se-kyung is crazy for wanting to see Seung-jo every single day, considering he must hate her so much. But that's all Se-kyung knows how to do, to stick by the man even if he tries to send her away. She intends to start tomorrow, but there's angry pounding on the door. Seung-jo beat her to it.
Seung-jo confronts her about the timeline of events. She knew about his identity since December 24. On Christmas day, she wrote him a letter saying that she liked Secretary Kim, knowing full well that Secretary Kim didn't exist, then disappeared because she was "sick." She knew he would chase after her, then went on to reject him because they were in different social classes.
Se-kyung says he got one thing wrong: before December 24th, he became her White Rabbit. Not understanding her reference, Se-kyung explains that she needed to use somebody to enter Cheongdam-dong, and she chose Seung-jo. She admits that she needed to use him, and that's why she wanted to meet Jean Thierry Cha. She only planned to use Secretary Kim, and purposely cut him out because he was too poor for her. But then, was liking him – or saying that she liked him – part of the plan too?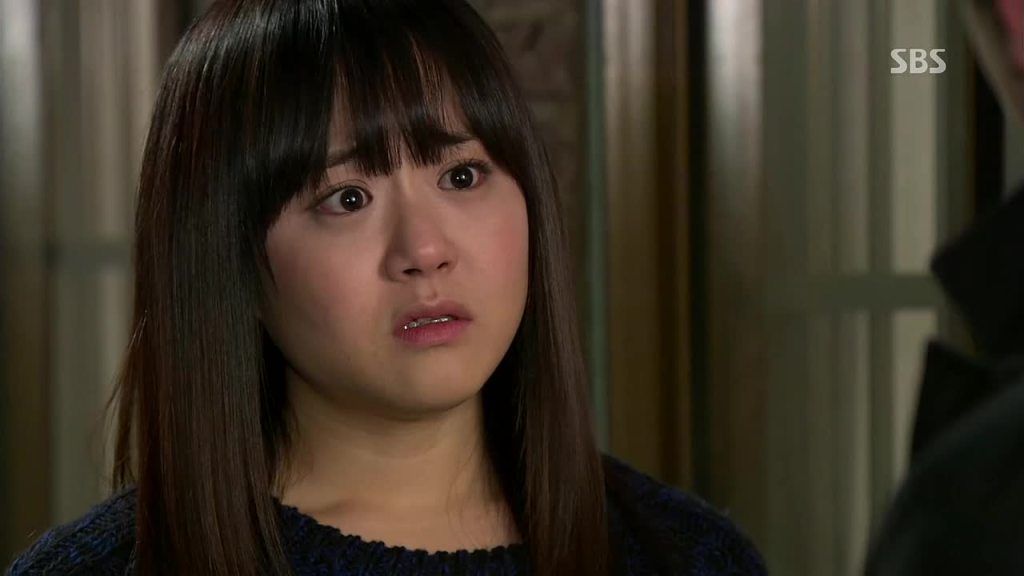 Se-kyung admits she honestly did like Secretary Kim, but decided to play him when she found out the truth. She told herself that it would be okay to manipulate him since she already liked him as Secretary Kim. What she can no longer differentiate is whether she's just playing him or really liking him. That frustrates Seung-jo the most, since he thinks she should be able to understand her own feelings.
But Se-kyung turns it around on him – can't he trust his own feelings? She still cared for him, whether she was Candy or not. Seung-jo: "No, I don't know my own feelings. And I don't know Han Se-kyung."
After he's gone, Ah-jung wonders aloud if it's a good sign that he sought Se-kyung out first. It's possible that he unconsciously doesn't want Se-kyung to disappear.
The following morning, Se-kyung intends to see Seung-jo before heading to work, but once again, Seung-jo is pounding at their door with the bunnies all packed up in a box, wanting to know when he became her "White Rabbit." She explains that it was from the moment he told her he was presenting her an opportunity to work as a stylist, and now he understands why she gave him the dolls and the questions. (I have to give props to Se-kyung for being so honest, as she's giving all the answers unabashedly.)
Well, if he insists on knowing… She takes the box of rabbits down to the recycling bin and starts tossing them away. If it no longer means anything to Seung-jo, then it'll mean nothing to her. He freaks out – the day she gave it to him was the day she first asked for his name, and when she first said "Thank you." Clearly that day means a lot to him, and he desperately wants to know if she was sincere.
Se-kyung: "Seung-jo, that's your problem. You hear what you want to hear and see what you want to see. You don't see the full person properly, so how can you love that person? I saw you for who you were, so look at me now. Not the Han Se-kyung in your fantasy, but the one in reality."
She walks off, and Seung-jo keeps the bunnies. If he's been fantasizing everything, what do her letters mean? (The ones that, in essence, perpetuated a fantasy of her.) Wanting the answer, he goes after her. In reply, Se-kyung gets into his car.
They head to the playground where she broke up with In-chan. That letter she had sent was essentially a fantasy, because even though it was meant to save In-chan from being prosecuted, it was her way to break up with him. He would be better off without her, a person that even GN Fashion didn't see as a designer. For the years that she struggled, she had been regarded as a useless person. Unable to get a head start on her own career, she wanted someone else to save her. That's why she entered Cheongdam-dong, because it was an easy way out of her hard life.
Seung-jo just happened to be her ticket. She thought he could really help her, so yes – she unashamedly ditched the poorer guys and chased after him. But as she soon found out, everyone around him told her to save him instead. She had to protect Seung-jo, and to that effect, she became someone useful. And, he valued her.
That's all she can say in her defense, and she leaves him to brood. She receives a call from Il-nam, who wants her to leave Seung-jo now. Il-nam still regards his son as a weak person, even though when Seung-jo found out the truth, he didn't fall apart as predicted. Se-kyung points out that Seung-jo is trying to make his father proud and prove he can be a successor to Royal Group in his own way. He entered Artemis because it allowed him to be in business management in a creative field that tapped into his skills as an artist. If Il-nam could just acknowledge his son's talents, perhaps Seung-jo wouldn't be so "weak."
As for the breaking up, Se-kyung asks that he allow her and Seung-jo to resolve it. They need to settle their issues before they can decide whether she will leave him or not.
Se-kyung heads in to work and finds a cardboard box waiting on her desk. The manager informs her that she's been let go, per In-hwa's orders. That's to be expected.
She bumps into In-hwa as she leaves, and In-hwa finds that due justice has been meted out. While GN Fashion may have lost a huge financial deal, Se-kyung messed up her own plans to enter Cheongdam-dong. But Se-kyung notes that while In-hwa seems to have given up on the deal, she hasn't given up on Seung-jo yet, and they're working out their issues. That annoys In-hwa more – she can't seem to win!
Min-hyuk calls his wife to his office, who's already packed up her entire walk-in closet in three small suitcases, ready to leave. He presents Yoon-joo one last chance: Since he cannot give up on the Roman outlet deal, he wants Yoon-joo to use her connection to Seung-jo to help save GN Fashion. The results will determine whether she can sleep in the Shin house, or be kicked out. He points out that since she's been treating him as a business transaction, it's about time he benefits from it.
Yoon-joo rightfully is hurt, and finds it a punishment. Min-hyuk merely calls it a good business deal, since he doesn't think she's actually worth the hundreds of billions of won. Ouch. (I'm hoping she turns down the deal.)
In the elevator, Se-kyung joins Yoon-joo, carrying her belongings. Though Yoon-joo just got a get-out-of-jail-free card and Se-kyung successfully stopped Seung-jo from running away again, neither is in a good position just yet.
Se-kyung receives a call from Tommy, who's heard of her termination. He had to go and close a few of his stores due to GN Fashion's influence. The only good thing is that no one seeks him out as a matchmaker anymore so he can stop being a pimp, so to speak. He offers to pick her up as well. Unfortunately, Seung-jo arrives in front of GN Fashion building in time to see Tommy usher Se-kyung into his car. Suspicious of their relationship, he follows as they head to Tommy's studio.
Over tea, Se-kyung wonders if Tommy regrets ever joining her side, and he does, even though his face doesn't really show it. He accepted her "cool" proposition, despite seeing right through it because he and Yoon-joo are jaded "Cheongdam-dong-ers."
As soon as Se-kyung leaves, Seung-jo barges in wanting to know why Tommy and Se-kyung, who are naturally enemies, would be so friendly. Thankfully, Tommy doesn't skirt around the truth, and reveals that he is helping her enter Cheongdam-dong. Seung-jo: "What is Cheongdam-dong to you guys?" Before Tommy can explain, Seung-jo asks if Tommy is the "Clock Rabbit." Tommy: "You mean… a White Rabbit?" Haha! My only chance to laugh out loud this entire episode, even though it was a silly joke…
Tommy admits to not having been on Se-kyung's side from the start since he was supposed to match up Seung-jo and In-hwa. He even made that damning video of Se-kyung and Yoon-joo. However, he realized it didn't work with Se-kyung's persistent nature. He may not know Se-kyung well, but he does know that she is sincere at heart.
Seung-jo still cannot understand her actions; to him, that means that she was in the wrong. As soon as Seung-jo leaves, Tommy calls Se-kyung to warn her. She thanks him for being truthful, because that means Seung-jo will go find her. Sure enough, the same pounding sounds on her door.
Seung-jo wants to know when she found out that Yoon-joo was his ex. She realized it when he sent her the USB with his confession of his past. And even though Tommy had threatened her with the video, she accepted his proposal because she didn't want to lose to him. She would go to any lengths to be able to live while loving someone.
While Seung-jo finds loving the hardest thing to do, Se-kyung finds living the hardest. Seung-jo doesn't think her poverty gives her an excuse to use someone's love; he lived in poverty and painted feverishly until finally someone saw his worth. But Se-kyung thinks he was just lucky, because no one in her world has ever been able to become rich and happy solely from hard work. That frustrates Seung-jo more, because she's talking like a loser rather than a winner.
Se-kyung: "Then do you think it's my fault I'm poor? That because I'm still poor no matter how hard I work, I must be dumb?" Seung-jo heartbreakingly tells her that it must be.
Ho-min finds his sister drinking at a fancy lounge alone, and joins her. She reminisces on the time when their father lost his entire business during the IMF crisis in the '90s. The family had to live in a basement, and despite their poverty their mother allowed Yoon-joo to wear expensive clothing – her beauty would be her fortune.
The burden of saving her family has rested on her shoulders from a young age, so her husband's choice is certainly weighing heavily on her mind. If she does as he asks, at least Ho-min can continue managing his store.
Dong-wook visits Seung-jo and is surprised to learn that his friend was grateful that Se-kyung came to the airport. It made him want to rely on her. However, he doesn't think their relationship will work out. They both have different values regarding hard work, and it makes Seung-jo curious about his painting's anonymous buyer. Seung-jo has his suspicions…
We see the painting on private display, visited by Il-nam. A flashback reveals that he did buy it through an agent. But instead of keeping it, he had it donated.
Seung-jo can't blame Se-kyung for the way she thought, because she was right in some aspects. However, he doesn't know whether his grief over losing love from a lack of sincerity is worse than her throwing away love because of a lack of money. He ends up going on Walk of Broodiness, and heads over to her place. Similarly, Se-kyung keeps thinking that he's outside her home when he's not, and ends up heading over to his place as well. Neither can knock on each other's door.
He sleeps in the car outside her apartment all night, and the following morning he follows as she tries to interview at several jobs.
Then he follows as she struggles to get on to a train, then applies to be a saleslady in a boutique. The sight of a rich customer picking out her bags from a line of salesladies makes Seung-jo wonder bitterly what's so great about entering Cheongdam-dong. For him, it's just where he lives.
Dong-wook fills Secretary Moon in on recent developments, finding himself disappointed with Se-kyung as the young lovers quarrel over a painting. At the same time, Seung-jo returns home to find Yoon-joo waiting for him. And finally, Se-kyung meets with Tommy as well.
Seung-jo apologizes to Yoon-joo; if he had never sought her out or dated Se-kyung, she wouldn't be in such a delicate situation with her in-laws. He offers his help in anything, but she can't take it. He does have one question: Did she purchase his painting in Paris? After all, his father gave her 30,000 Euros, and the painting was bought for exactly that much. Turns out, she is the only person he ever suspected of having purchased it.
Yoon-joo laughs – does he really think that? She's not the type to spend her entire fortune on a painting. Even though she doesn't know the true identity of the purchaser, it's quite obvious to her who it probably is.
Meanwhile, Se-kyung tells Tommy that Seung-jo never suspected the identity of his painting's buyer, when it should be the first person he should think of. Secretary Moon doesn't know the identity either, but he's 99% sure it's one guy.
Conclusion: Cha Il-nam.
When Seung-jo hears it from Yoon-joo, his eyes widen and his jaw drops.
As for Se-kyung, she remembers the ending to Alice in Wonderland – in the end, it was all a dream, and Alice woke up.
Comments:
To start off with, I think this was an ambitious episode as it tried to tie up all the loose ends by giving us the answers in the most expositional way possible. If anyone was confused over Se-kyung's motives, or the timeline of her motives, well, this episode cleared it all up. It also helped serve the storyline for this episode because we followed Seung-jo's thought process as he tried to understand the thinking behind a gold digger. He never tried to understand a gold digger's mentality before, but Se-kyung's mindset may prove to be the key to understanding Yoon-joo and his mother, and lead to true forgiveness. It seems to be working on his relationship with Yoon-joo, as shown by the end of the episode.
Seung-jo was quite unfair towards Se-kyung initially, especially since everything had to revolve around him. Se-kyung had to understand her own feelings, but he didn't have to? And who said everyone had to fit the character and role he had in mind for them? I found him unbearable to deal with when he was having all these doubts and expectations flying around. But I could also see his neuroses, and how, after Yoon-joo dumped him, it must have manifested into something even worse because he didn't have understanding friends to help him deal. He is someone who can't understand other people's motives because he lives the dream they envy. Even though he thinks he's had hardship, Se-kyung points out that his hardship is not like her hardship. He has connections and strong backers that give him a leg-up. She has no one to give her career a jump start.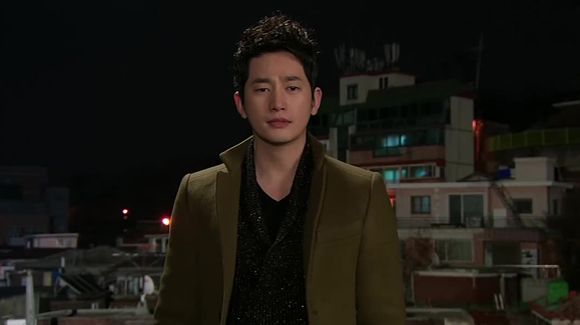 In a way, this episode was a chance to develop more sympathy for Se-kyung, while making Seung-jo see that people don't live romanticized lives that revolve around love. He has yet to learn that loving someone means accepting the entire package. On the other hand, this episode also showed the bad side of Cheongdam-dong – the side that Seung-jo sees but no one else seems to. He can see the artifice in Cheongdam-dong that others seem to want to be a part of, and wishes they wouldn't. His question really pokes at the purpose of this drama – why do these people want to be part of Cheongdam-dong? Honestly, I never thought of it that way before, because I kind of dreamed of a life of riches and extravagance; why can't I wish for my drama heroines to succeed too? If they became rich and successful on their own merit, then that's even better!
But it seems like this drama is telling me to wake up – Cheongdam-dong as we want it to be is just a dream. It doesn't exist. As much as Se-kyung claims to see a certain reality of the world, it's probably time she wake up from her own fantasy.
RELATED POSTS
Tags: Alice in Cheongdam-dong, featured, Moon Geun-young, Park Shi-hoo