Lee Hyun-jin joins cast of Empire of Gold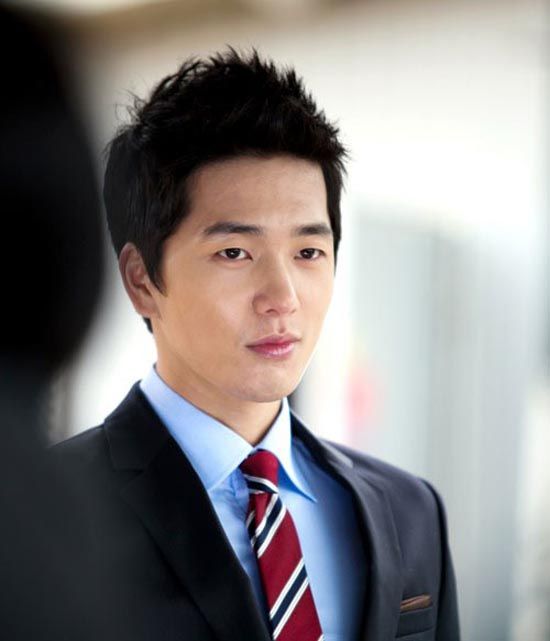 SBS's new drama Empire of Gold now has a fixed premiere date and a revised episode count, as well as a new cast member in Lee Hyun-jin, who'll join the multigenerational saga depicting the power struggles and turmoil of one chaebol group and those in its orbit. Empire of Gold's central family arises out of the ruins of the 1990s IMF financial crisis that wreaked so much havoc on the economy, and becomes the top conglomerate in the nation.
Go Soo (The Front Line) will play the hero, a dirt-poor man who builds himself up through his blood, sweat, and tears; I presume that puts him at odds with the Goliath-esque chaebol group Sungjin. Lee Hyun-jin will play the youngest son of Sungjin Group, whose dream is to become an economist. Lucky for him, then, that his family runs the Sungjin Economic Research Institute, where he works.
I'm happy to see him taking on more dramas since since I've been keeping an eye on Lee Hyun-jin and wondering when he'll get his big break. He's a former stage actor who's been building up the supporting roles, and there's something very present about stage-turned-screen actors that I love, which I also see in guys like Jo Jung-seok, Jin Yi-han, and Song Chang-eui. Most recently he played Coach in Operation Proposal as Yoo Seung-ho's rival; he also had supporting roles in Chilling Romance and You've Fallen For Me.
The drama, which comes from The Chaser crew, is also bringing back several of that show's cast, including Sohn Hyun-joo, Jang Shin-young, and Ryu Seung-soo (who plays a villain). Yoon Seung-ah will play Go Soo's younger sister (portraying her from high school through young adulthood and marriage), which is funny since she and Lee Hyun-jin were originally cast together in Brain before the production essentially fired everyone and started over with an older cast. Let's hope they'll be sticking around till the end this time.
Originally reported to be a 30-episode drama, Empire of Gold has announced that it will run for 24 episodes instead. Producers emphasize, however, that the episode order has not been cut down and that they had merely been considering 30 before settling upon 24.
The drama premieres on Monday, July 1.
RELATED POSTS
Tags: Go Soo, Lee Hyun-jin