A 1994 reunion in romance thriller Secret Temptation
Another Answer Me 1994 reunion is upon us with the upcoming film Secret Temptation, which earlier cast Yoo Yeon-seok to romance Im Soo-jung and now has added pint-sized Do-hee to the cast. (The other 1994 reunion pairs Dad with Samcheonpo in Chronicle of a Blood Merchant, which stars Ha Ji-won and Ha Jung-woo.)
Secret Temptation is the Indecent Proposal-esque romantic thriller wherein Im Soo-jung receives a "dangerous and attractive proposition" that would change her life. That entails setting aside her younger lover (Yoo Yeon-seok) to seduce an older, wealthier man, to be played by Lee Kyung-young (Vampire Prosecutor 2, The Terror Live). He's the owner of a casino group in Macau and believes that everybody can be controlled by money. Complications, I presume, ensue.
Do-hee will play one of Lee Kyung-young's employees, the youngest crew member of his ultraluxurious yacht who comes from an ordinary background and thinks enviously of rich Prince Charmings riding in on white horses to save the day. That yacht will be one of the central locations around which the story unfolds, named Rising Sun and manned by a staff of fifty. Among the supporting cast are familiar veteran faces Park Chul-min (Age of Feeling) as the ship's captain, while Jin Kyung (Good Doctor) will play the rich man's personal secretary and manager.
Money, sex, power, mind games: Sounds like juicy stuff. Secret Temptation will begin filming in mid-February and aims to release in the latter half of the year.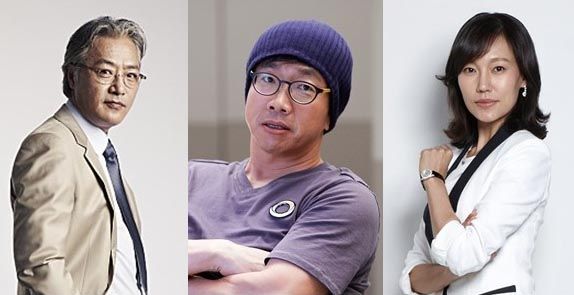 Via Movie Joy
RELATED POSTS
Tags: Do-hee, Im Soo-jung, Park Chul-min, Yoo Yeon-seok