Uhm Tae-woong courted for new tvN romance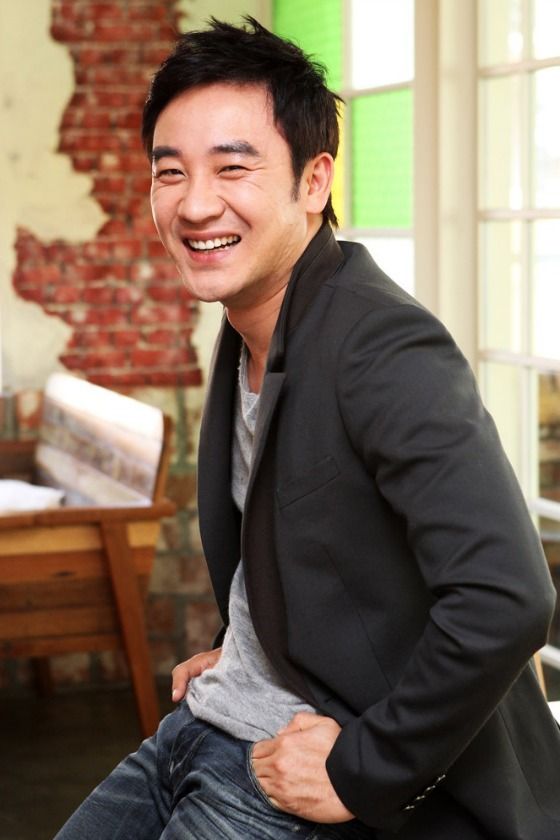 Here's a fall drama to look out for: writer Kim Do-woo of My Name Is Kim Sam-soon (also What's Up, Fox? and Me Too, Flower!) is teaming up with PD Han Ji-seung of Alone in Love for a new romance drama on tvN. It's called Valid Love, where "valid" is a homonym for the heroine's name, Illy — so it's also called Love With Illy. The offer is out to Uhm Tae-woong (Could We Love, Sword and Flower) to star, and he's currently considering.
The drama has been picked up for the fall Monday-Tuesday slot, and will be about a woman who has an extramarital affair. It promises to be more than just a drama about adultery, though I have to tell you, this show's got some odds stacked against it in the sympathy department, at least on paper: The heroine meets her husband when she's in high school and he's her teacher, and then after eventually marrying him, she then has an affair with a different man. At least they won't be lacking for any dramatic conflict?
Uhm Tae-woong is being courted to play a 41-year-old marine lab researcher who meets the heroine while teaching biology at a girls' high school. There IS going to be a way to make this less icky than just, She marries her teacher, right? Anyway, after becoming a married couple, she has an affair and he finds out and flies off the handle.
But the husband sounds like the hero of the story — besides the obvious fact that they're wooing Uhmforce to play him — the drama is about the growth and maturity of the married couple, and will be a cheery story about how they're fated to be. Okaaaay, but Fate needs to get a grip until both parties graduate, is all imma say about that.
Valid Love follows My Secret Hotel (which follows High School King of Savvy) and premieres in October.
Via Joongang
RELATED POSTS
Tags: cable programs, Uhm Tae-woong, Valid Love