Lee Seung-gi, Im Ji-yeon drop Kill Me, Heal Me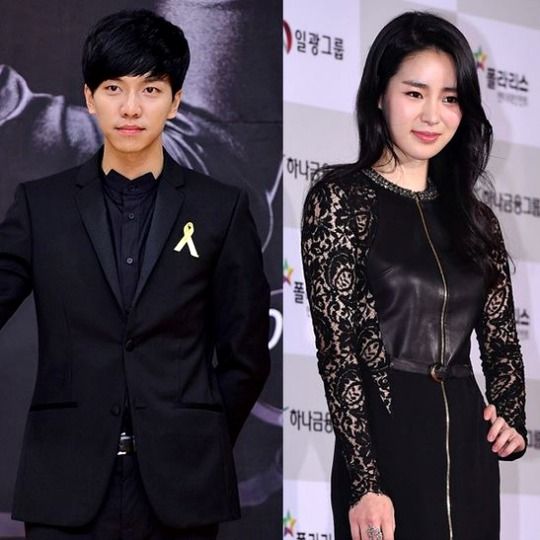 What is going on with the casting drama in dramaland lately? Between Kill Me, Heal Me and Blood, it'll be a miracle if half of the early 2015 dramas premiere on time. Both Lee Seung-gi (You're All Surrounded) and Im Ji-yeon (Obsessed) were offered leading roles in MBC's upcoming split-personality drama Kill Me, Heal Me, but they've both suddenly pulled out, citing schedule conflicts.
While it's common for "considering favorably" casting announcements to be overturned, it's of interest in the case of Kill Me, Heal Me, which has been struggling to cast a leading man for months, going back to Hyun Bin. He was in talks with them to possibly star, but ultimately turned the offer down and it curiously led to a petty press war between the production company and Hyun Bin's management, over who dumped whom and why. Shortly after, Hyun Bin took the starring role in Jekyll and Me, the other split-personality rom-com due to air in the same timeslot at SBS.
Now with Lee Seung-gi walking away, they're back to square one with no hero, and less than two months' lead time. It raises red flags for sure, and makes me think there has to be a problem with the way the production is being run for them to have this much trouble locking down a lead cast. Because while playing a hero with seven split-personalities who dates his doctor is totally problematic, it's not news to those considering the roles.
Im Ji-yeon stated that she couldn't fit the drama into her schedule while shooting her movie The King's Advisor (with Joo Ji-hoon), while Lee Seung-gi reportedly couldn't fit the drama shoots into his promotional schedule for his movie Today's Love (with Moon Chae-won). But… that movie's already done filming, and neither project is new. They sound like obvious polite excuses to smooth over the fact that they're dropping the show.
Kill Me, Heal Me is a rom-com about a man with seven personalities and the first-year resident who treats him and falls for him. It comes from the writer of The Moon That Embraces the Sun and the PD of Scandal, and is scheduled to follow Mr. Back on Wednesdays and Thursdays in January. We'll see how that goes.
Via Star Today
RELATED POSTS
Tags: Im Ji-yeon, Lee Seung-gi