Ho-gu's Love (and also his tiger, sword, and dupe)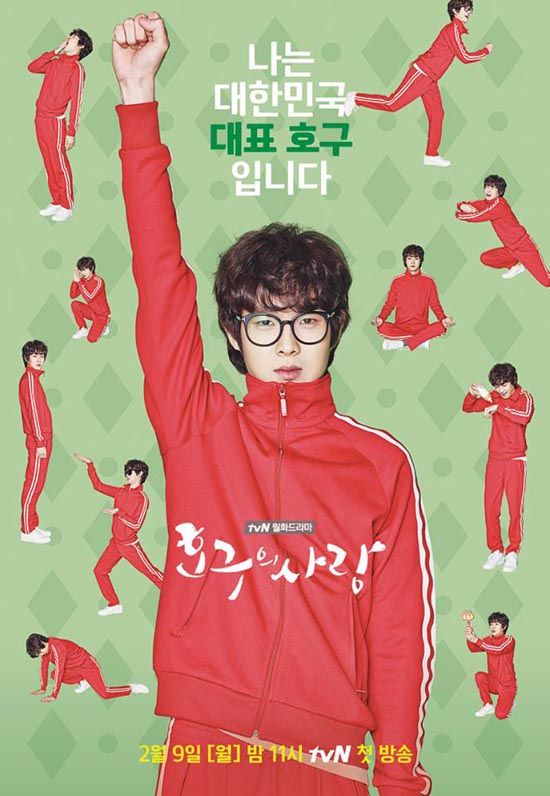 The first teaser's out for tvN's upcoming romantic comedy Ho-gu's Love, and it is just adorable. Granted, when you cast baby-faced Choi Woo-shik (Fated To Love You, Rooftop Prince) as your hero you're bound for cute, but he's working extra-hard in this clip to turn on the charm, and it totally works.
In the poster above, Choi is featured in the uniform of slackers everywhere, the bright-colored tracksuit. The tagline reads, "I am South Korea's representative Ho-gu." Hogu is kind of an odd word in general, and definitely a weird thing to name your child, since it refers to a pushover or dupe. In fact, the word/name is quirky enough that it's the whole point of the teaser, which features Choi Woo-shik acting out a few of its meanings.
For instance, you have the hogu that's a dangerous tiger's trap, or the one that's a situation in a baduk game. There's also the hogu used for self-defense in martial arts. Choi (er, Ho-gu) demonstrates these scenarios with gusto, and then each situation turns on him and makes him the victim—the tiger "attacks" his throat, the baduk game defeats him, his wooden sword hits him in the head. (In case you're wondering what he's yelling, it's "Head! Head! Head!" as he mimes striking someone in the head with his stick.)
Then we learn its last definition: "A person who's so naive he's easy to take advantage of." Then we close on the voiceover: "My name is Kang Ho-gu."
I initially felt Choi was a bit young for this part, until I realized he's 24 (two months shy of 25), so really he just looks like a baby. (So cute!) The drama's director, PD Pyo Min-soo (Flower Boy Ramyun Shop, You've Fallen For Me, The World They Live In), explained casting Choi to lead the show because he liked his youthful energy and positivity.
He said, "At the time of his audition, I didn't instruct him to stick to acting only what was written in the script. He's already earned notice for his acting ability, so instead he tried out some jokes. Ho-gu's Love is a romantic youth drama with a strong comedic element, and Ho-gu is a character who's innocent but also witty. Choi Woo-shik is a perfect match for that kind of character, who can be serious when he needs to be serious and is able to counter humor really well and make everyone laugh."
Add in UEE (Gold Rainbow) and Im Seul-ong (Mandate of Heaven), two actors I'm pretty fond of, plus the writer of the zippy Flower Boy Ramyun Shop, and I have high hopes for Ho-gu.
Ho-gu's Love will premiere on Monday, February 9.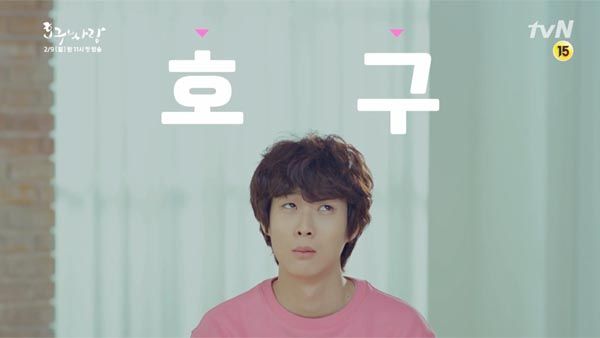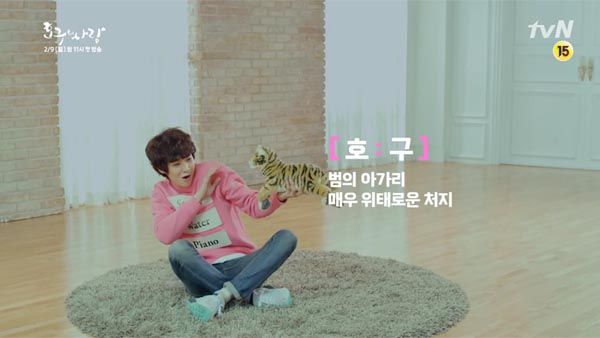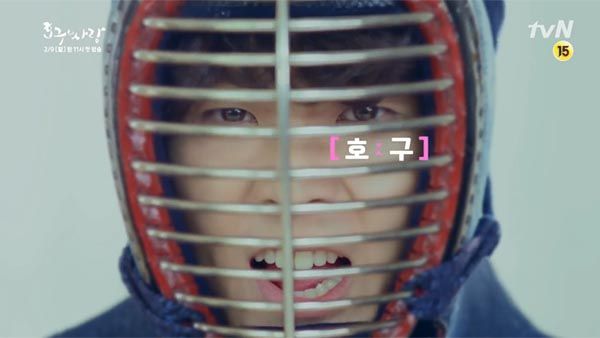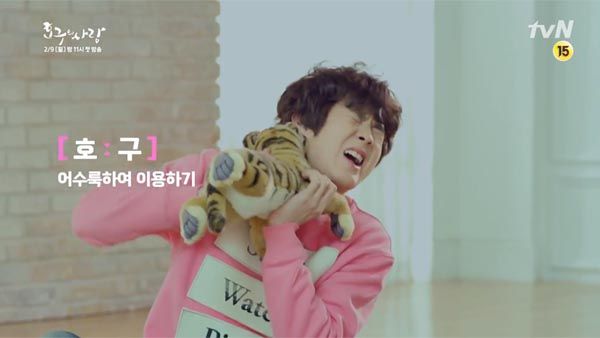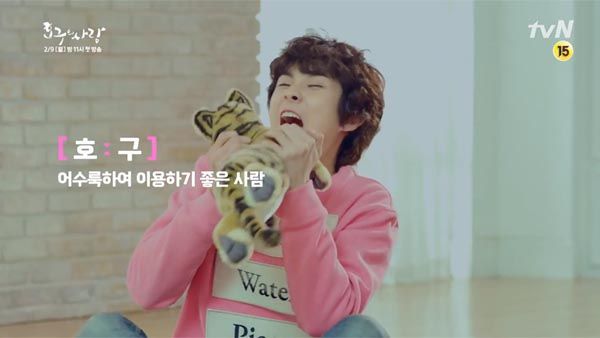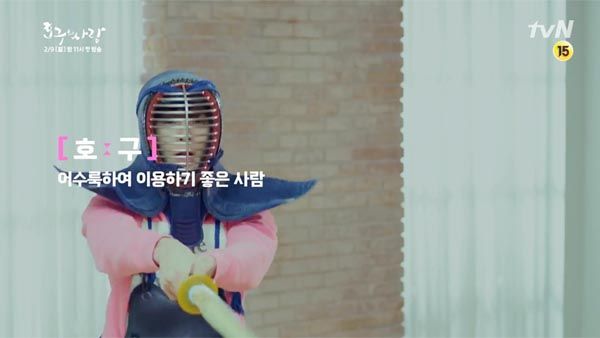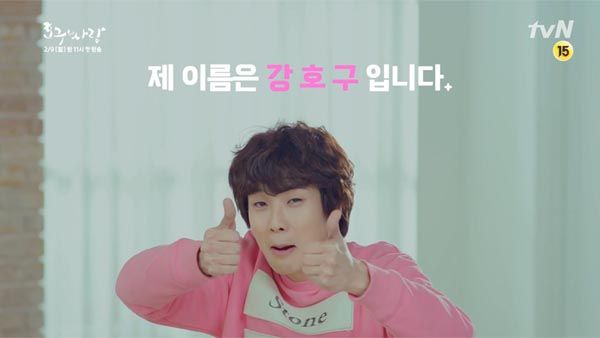 Via My Daily
RELATED POSTS
Tags: Choi Woo-shik, UEE