Odds and Ends: New year's resolutions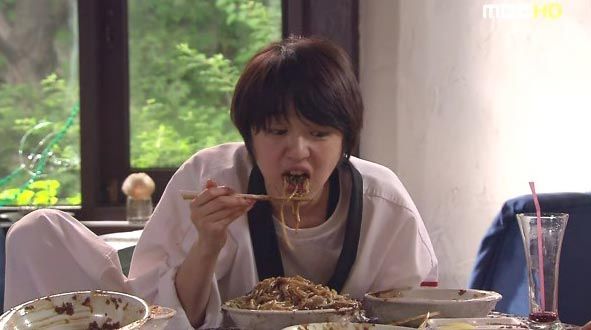 javabeans: Happy New Year! Everybody keep your eyes real open this year, otherwise you might blink and miss it. That must be what happened to 2014.
girlfriday: In all fairness, it might not be 2014's fault. It might just be that age thing.
javabeans: Do you have any New Year's Resolutions? I generally don't make any because I don't like to set myself up for failure.
girlfriday: Yes it's rare that I keep any resolutions, but I suppose it's nice to have goals. Or so I hear. Oh, I have a resolution: Watch fewer dramas!
javabeans: Wait, not watch more?
girlfriday: Yes, fewer. Because I got to my year-end review and that list of dramas was soooooo long that I had to cut shows just to write the darn thing.
javabeans: Oh, me too. I was all set to write about every show I'd watched, but when you're bleary-eyed and out of words, you make the strategic decision where it's better to write some things than to get stuck because you tried to write all things. And who wants to read a year-end review in May?
girlfriday: Okay, if I were still writing that thing in May, you'd have to take me out back and shoot me. It would be the kind thing to do.
javabeans: Well then, my resolution is to be more strategic about continuing shows that don't make me happy. I mean, I don't want to make losing optimism a goal, necessarily, but also, sometimes you gotta know when to let go man.
girlfriday: I think it's also a volume thing. Because if I only watched a handful of shows, I'd still have that completist thing driving me to finish. But in our case, there's actually a point at which you count the hours and it's not productive.
javabeans: I can see how this creates a bit of a pickle where if I don't see something through the bitter end, I don't feel like I'm able to judge adequately. I can tell you my impression but it wouldn't be a fully informed one, and so I tend to refrain, but then that means I only review things I like, and that's skews things in a way.
girlfriday: Yeah sometimes I watch one or two things outside my wheelhouse just to mix it up. Who knows, what if my tastes have changed? Usually, they haven't.
javabeans: I try, and then those shows make me angry, and then that makes me angry that I'm forcing myself to watch things that make me angry, and then I give up and just rewatch Healer.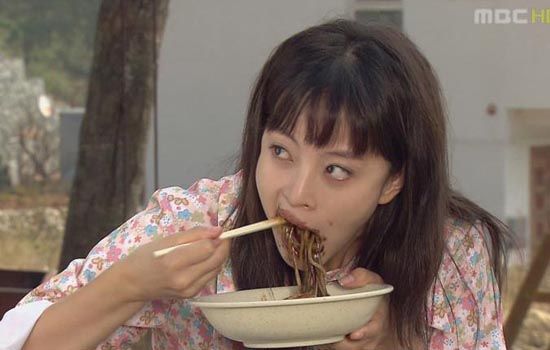 girlfriday: Healer-ya!
javabeans: Speaking of whom, my resolution is to learn how to leap tall buildings in a single bound, so I can be as awesome as Healer.
girlfriday: Or your resolution could be to be Ji Chang-wook, and a stunt crew would do all that for you.
javabeans: NO, because I don't want to be Ji Chang-wook acting like the Healer through movie magic, I want to be the Healer, who does all that on his own through no power but his own awesomeness.
girlfriday: But it's physically impossible, unless you're secretly Spiderman and I don't know about it.
javabeans: I don't care about physics, just find me a radioactive spider and I'm all set.
girlfriday: Okay, while you're dying of radiation poisoning, I'll resolve to pick up a new SAFE hobby this year. Um… how does one pick a new hobby? Were there any good ones in dramas last year?
javabeans: Pick up a new musical instrument and join an orchestra?
girlfriday: If Joo-won isn't going to teach me, I don't wanna.
javabeans: Fair enough. What about gardening, a la Modern Farmer?
girlfriday: I kill every plant I try to grow.
javabeans: That's about it, as far as dramas go. Unless you want to pick up lying, fist-fighting, warmongering, adultering, malpracticing, or selling your soul for the corporate Man.
girlfriday: These are the options? Maybe I don't need a new hobby.
javabeans: My resolution is to eat more non-ramyun foods before watching dramas, because they inevitably make me want to eat ramyun. Won't somebody save the ramyun trees?
girlfriday: I actually think it's a huge relief that I can't have jajangmyun on speed dial. Because I would call them every time a drama was on.
javabeans: Omg jajangmyun. Once when I was a kid, my grandma was taking us to jajangmyun and my brother literally ran into traffic to get across the street to the restaurant. It was like in a drama, except in the drama he would have died.
girlfriday: Sending you on a path of revenge, where you would invariably fall in love with the son of the person who was behind the wheel. And then your parents would be like, "How could you disrespect oppa's memory like that?" And then you'd be a noble idiot and break up, only to realize you couldn't live without each other. But then one of you dies of cancer.
javabeans: The power of jajangmyun, man.
girlfriday: Evil but delicious.

RELATED POSTS
Tags: conversation post, Odds and Ends