Plagiarism controversy hits Pied Piper
[Hey folks, we'd like to introduce tineybeanie to you all, whom we're excited to have joining us to cover news and updates from dramaland. We hope you'll all give her a warm welcome and enjoy the added coverage! 'Cause sometimes more is just better.
–javabeans]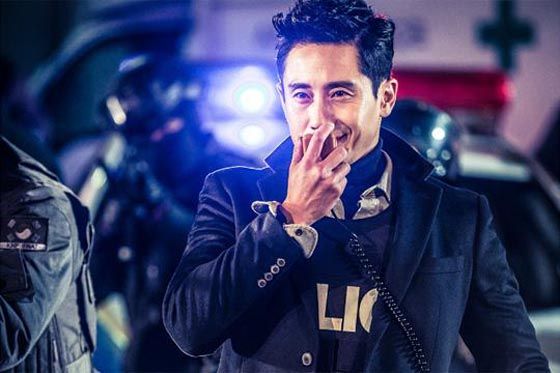 On the 21st of April, tvN revealed that it was investigating a plagiarism charge against the main writer (Ryu Yong-jae) of the Monday-Tuesday drama Pied Piper. Originally, the show garnered much interest as Shin Ha-kyun's comeback project to the small screen, reaching viewer ratings of 3.3% in its initial episode. But viewership has been steadily declining, with its most recent episode down to 1.744%.
Webtoon artist Go Dong-dong alleged that he had the idea of presenting a modern version of the Pied Piper folktale more than ten years ago, and submitted his own creation to a 2014 scenario contest. His work was not selected as the winner, but made it to the third round. According to Go, Ryu was a judge for the first round of the contest, and strongly complimented Go for his unique take on the fable. The script written by Ryu for Pied Piper came out a year and three months later.
The similarities between both works include: the portrayal of the Pied Piper as a suspected terrorist who is fighting against a corrupt government, the formation of a special negotiations task force, and the use of gas spray in a scene to heighten the tension amongst the main characters.
Ryu confirmed he was a judge for the 2014 contest, but claims that Pied Piper was his own creation. In his statement, Ryu says the title of the work by Go was Ring Road, and not Pied Piper. In addition, Ryu states that as a first round judge, he was only given the introductory partial portion of the work to review. Thus, he didn't have access to Go's completed piece.
In his rebuttal, Go confirmed that Ring Road was the title of his work for the first round, but he re-titled his work as Pied Piper for the second and third rounds of the contest. Furthermore, he declared that Ryu did have access to Go's submission for the third round of the contest, and that there is much evidence to prove his case. This ongoing controversy may contribute to the declining ratings for this once-promising show, which wraps up its 16-episode run this Tuesday.
Via Xports News, MBN
RELATED POSTS
Tags: controversies, Pied Piper