Beautiful Mind: Episode 5
As one string of mysteries races to its explosive conclusion, a new set emerges to take its place. Our leads must decide quickly who they can trust, and who their real enemies are. It is an hour of bitter pills, slippery slopes, and uphill battles, as the truth begins to dawn around those brave enough to see it.

EPISODE 5 RECAP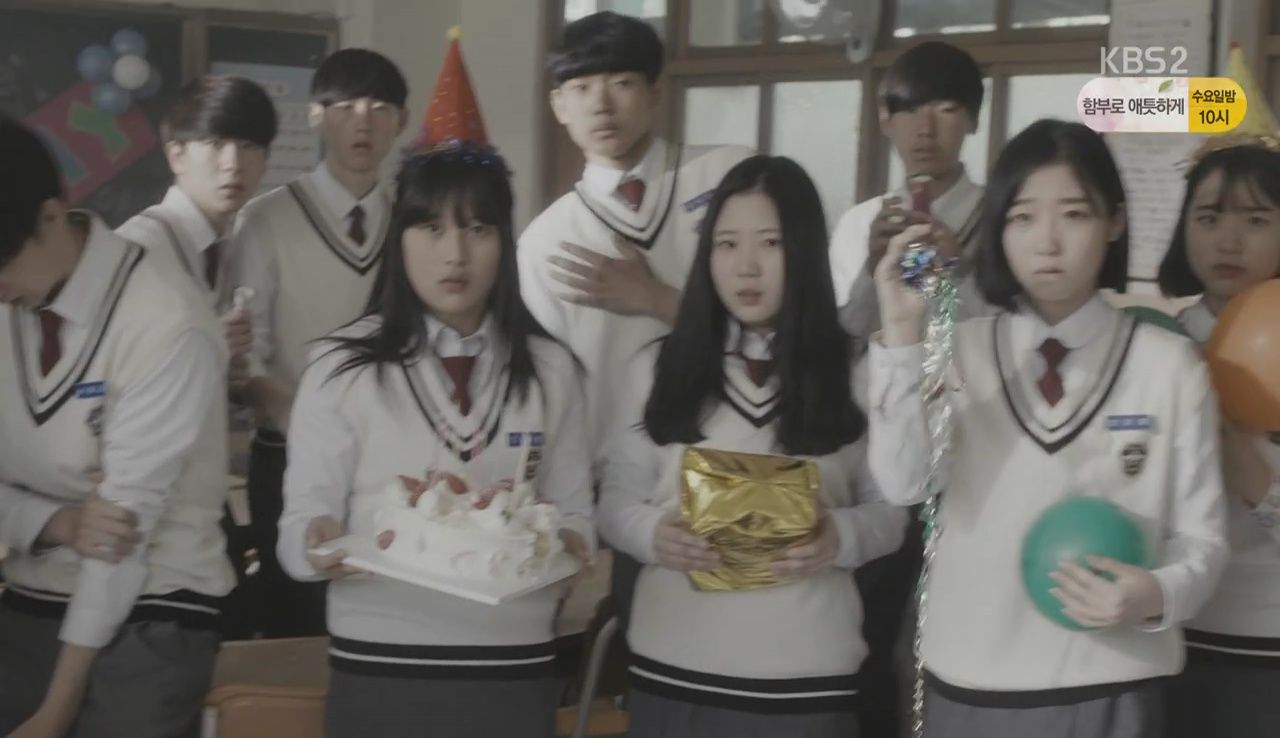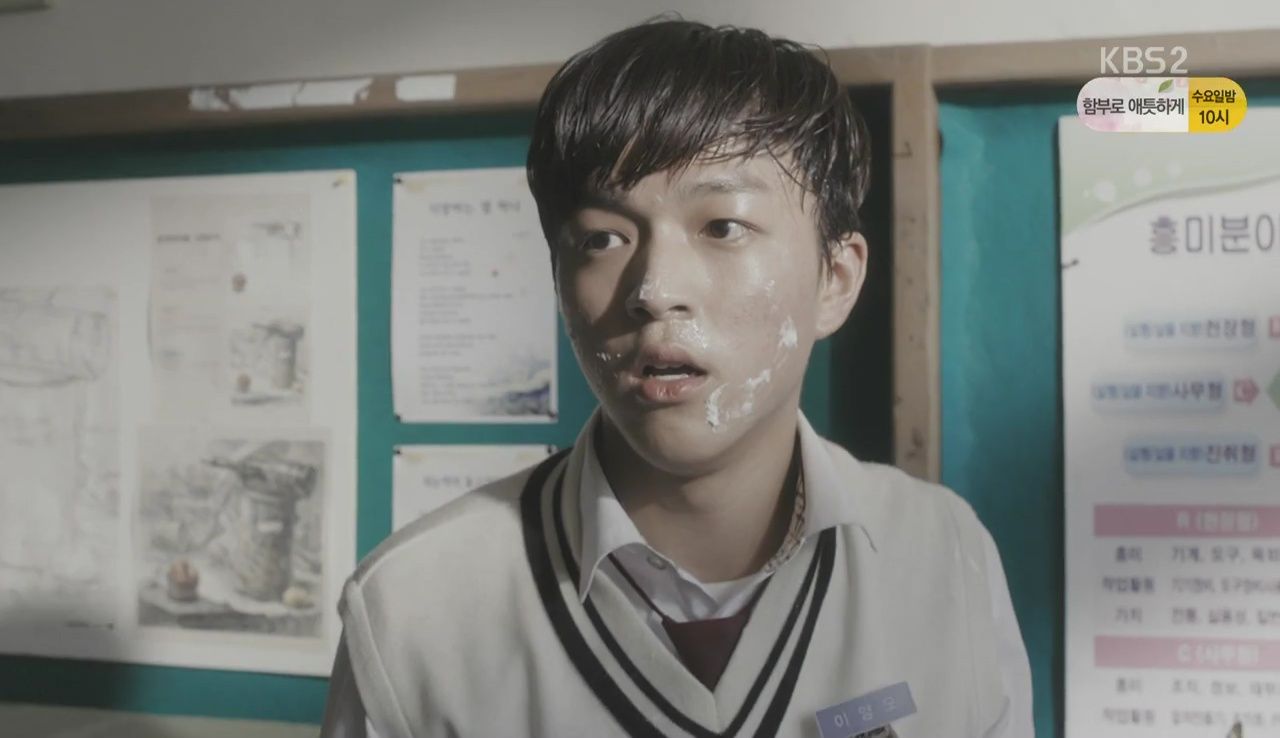 A teenage Young-oh fearfully opens the door to his classroom. Immediately he is assaulted by his classmates and they begin violently grabbing him, rubbing his face with some kind of white paste. Assuming he's being attacked, he fights back, grabs a nearby broom, and begins to mercilessly beat one of his assailants.
As he spins around looking for more assailants, he notices the cake, balloons, and party hats his classmates are holding for the first time, and realizes his horrible mistake.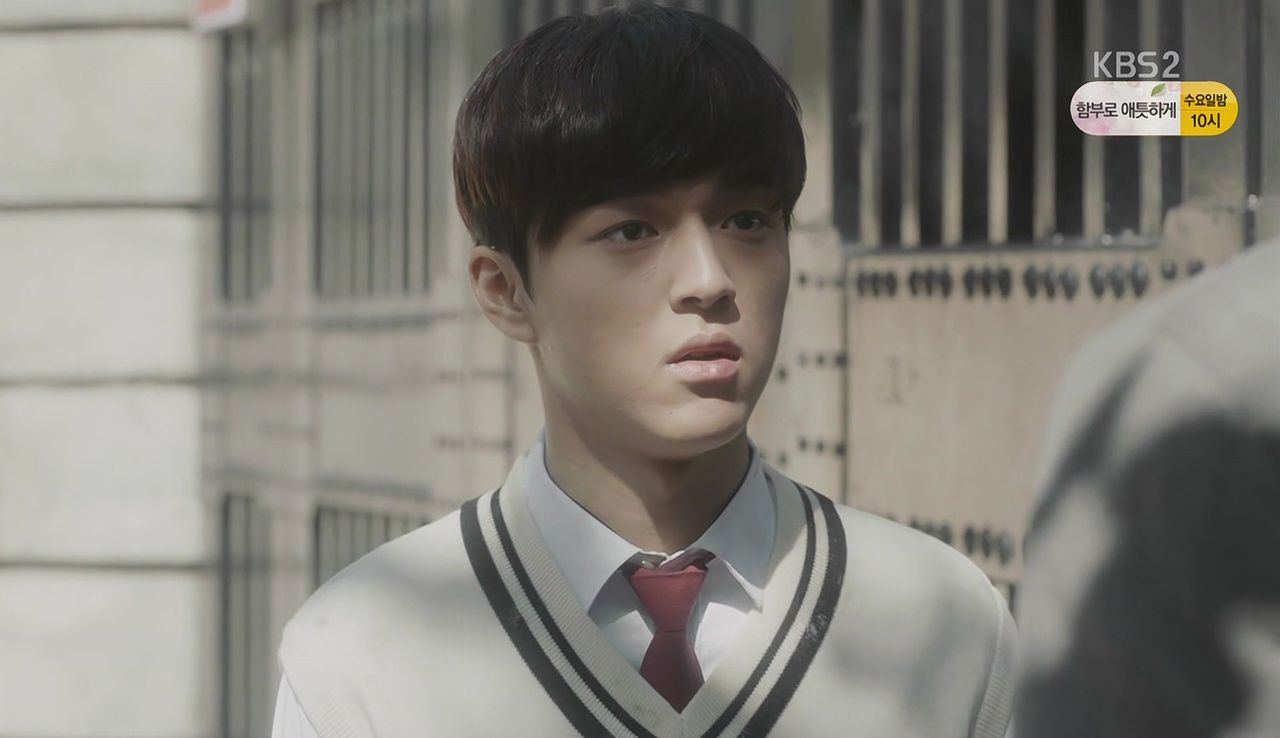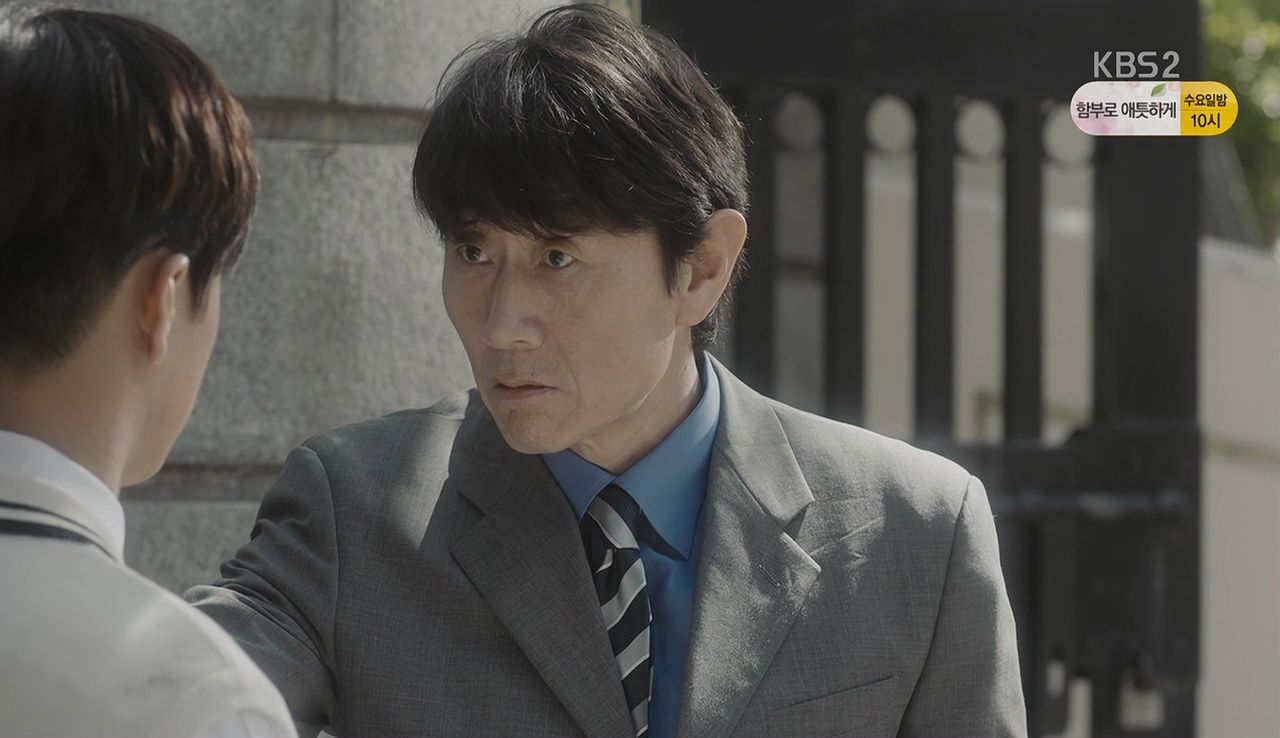 Later that day, after Young-oh has been expelled from school, his father comes to meet him at the school gates. Without wasting a breath, he launches into his own defense, explaining that he wasn't the one that started the fighting. His classmates ambushed him from behind so it was impossible for him to read their faces and understand the situation. How could he have known? Unsympathetic, his father responds that from now on, the one thing Young-oh must always be the most afraid of is himself.
He advises his son not to rely on his own feelings because those will certainly mislead him. Instead, he should always act as other people do: laugh only when they laugh, and cry only when they cry.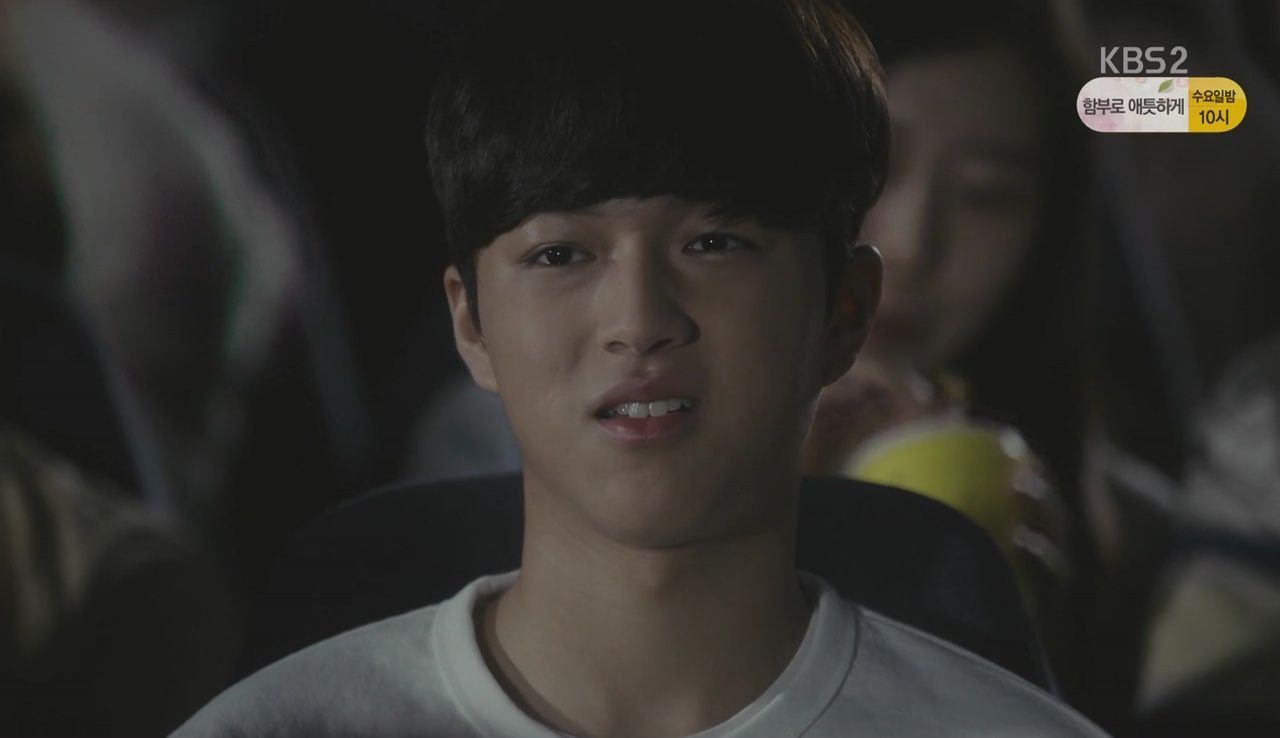 Young-oh tries to do as his father requested by going to a movie theater, where he's surrounded by people laughing at the comedic antics on screen. He does his best to try and smile like the rest of them, but when all he can muster up is a failed facsimile of a grin, he dishearteningly turns his attention to his popcorn.
We then transition to seeing him as an adult as he watches a tragedy with Min-jae. He seems surprised when he notices all the people sniffling around him, and at least tries to take on a somber mood in order to fit in.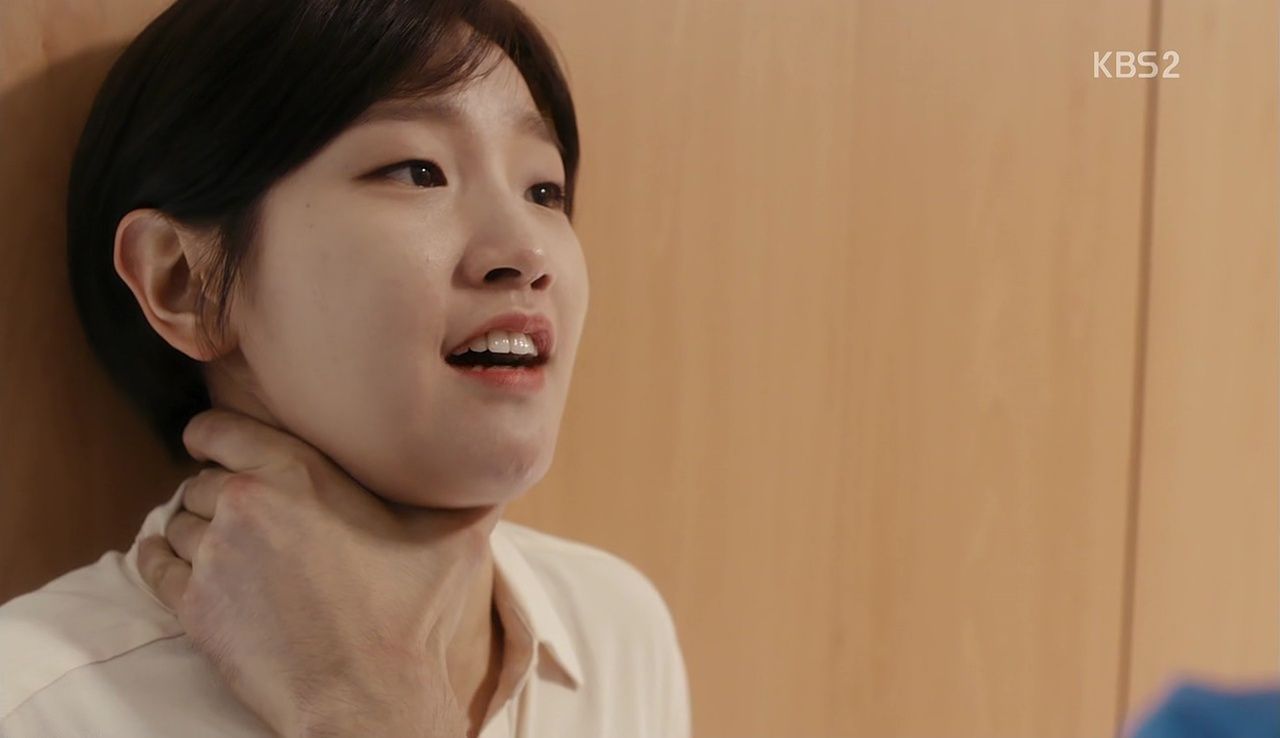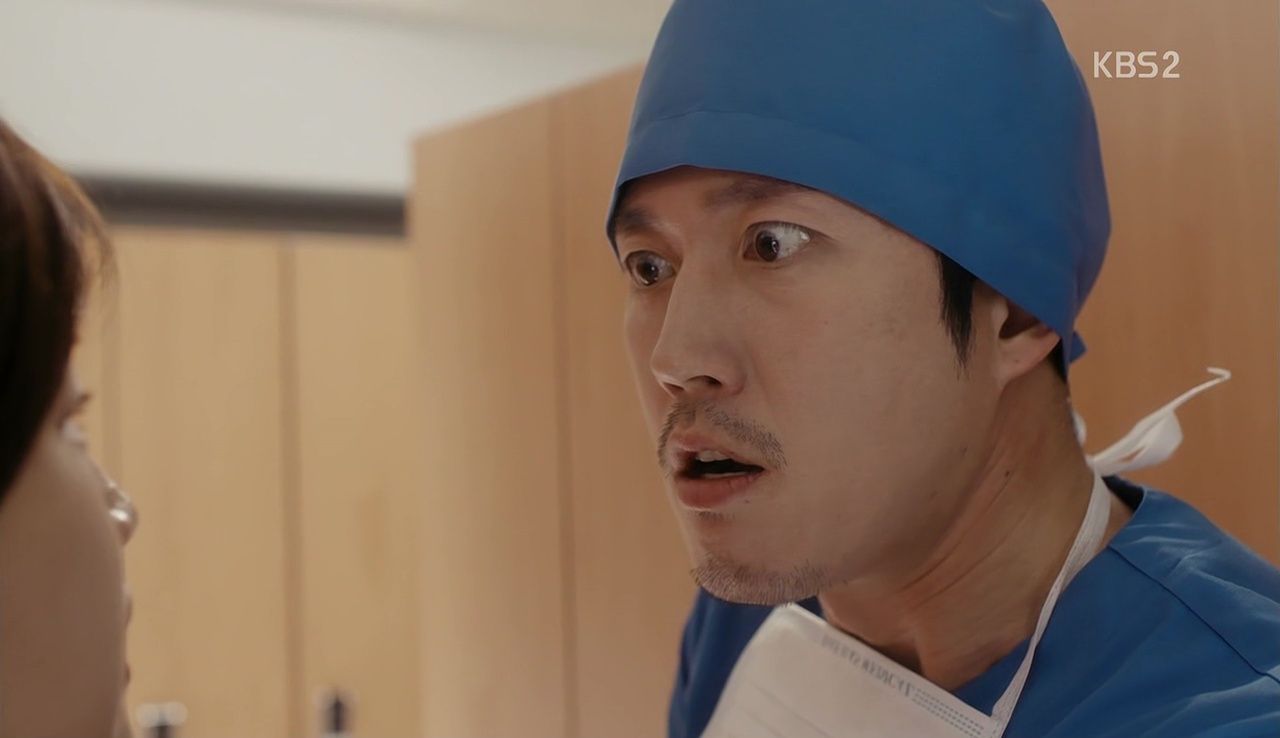 Back in the present day, Jin-sung arrests Young-oh for the mysterious string of murders at Hyunsung, spitting out his Miranda rights. She handcuffs herself to him when he tries to push past her and return to his surgery. With time racing away from him, he frantically explains that the only person with knowledge of the key evidence explaining the deaths of Chief Direction Shin and the motorcyclist is dying on his operating table as they speak.
She isn't persuaded. Those two deaths occurred on Young-oh's operating table after all. She couldn't do anything to prevent those, but she refuses to stand by and let a third one happen.
He then grabs her by the neck to choke her but Jin-sung remains clearheaded while she explains. Young-oh is in violation of a certain psychotropic drug control act; therefore she can arrest him immediately without a warrant. She holds up the case containing his medicine, taken from his locker, to rest her case.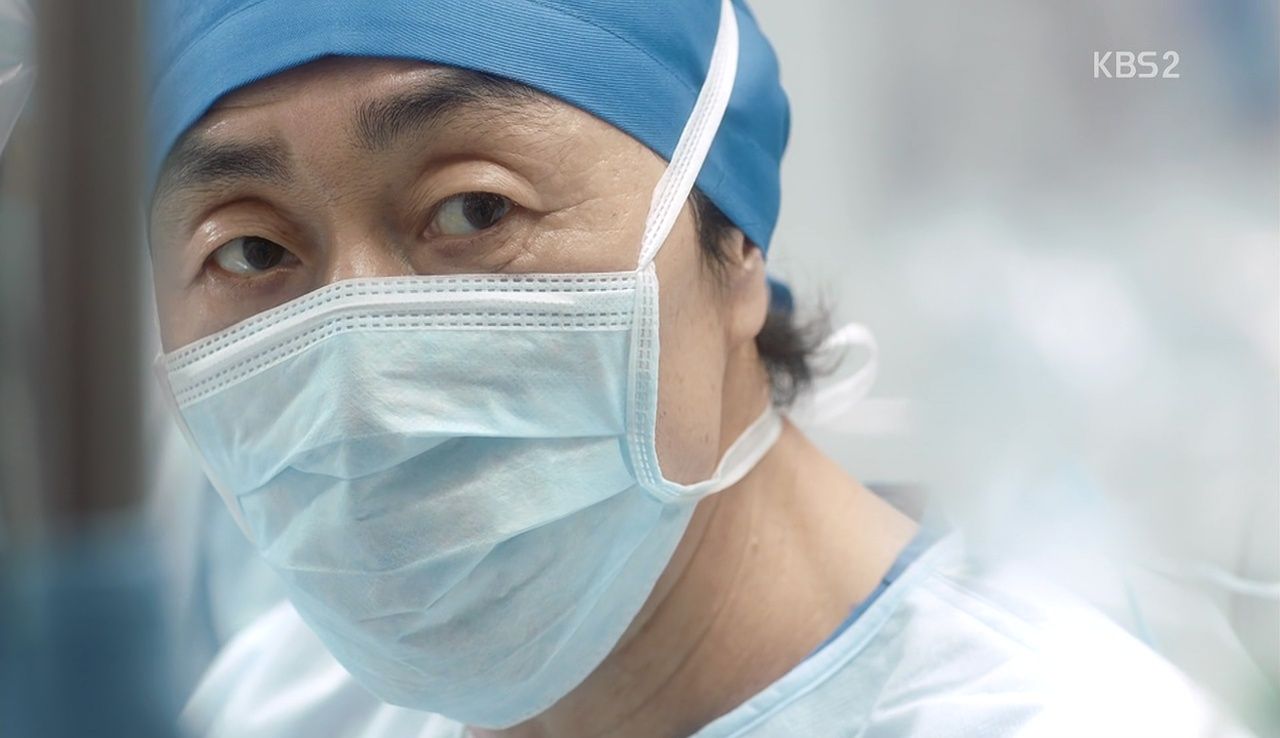 Back in the operating room, the remaining surgical staff panic as Young-oh fails to arrive. Out of time, Young-oh drags Jin-sung to the surgery room by their joined wrists, determined to save this crucial patient/witness, but he returns to find that all is in order—his father has taken over. Young-oh looks on in disbelief as the impact of his father's betrayal courses through him.
At the police station, detectives from the Violent Crimes Unit observe from behind one-way glass as Jin-sung begins her interrogation of Young-oh. When one detective asks if they are simply going to accept Jin-sung into their team, their team leader nonchalantly remarks that this is a test to see if she has what it takes.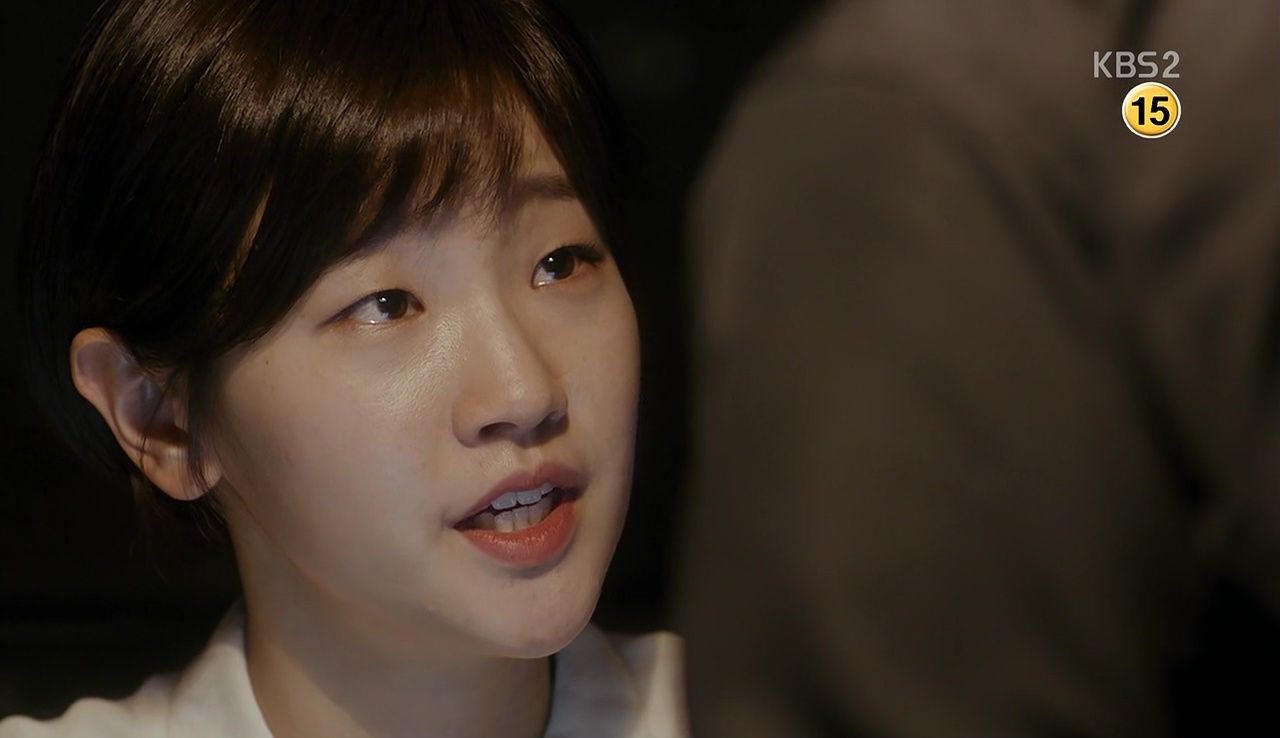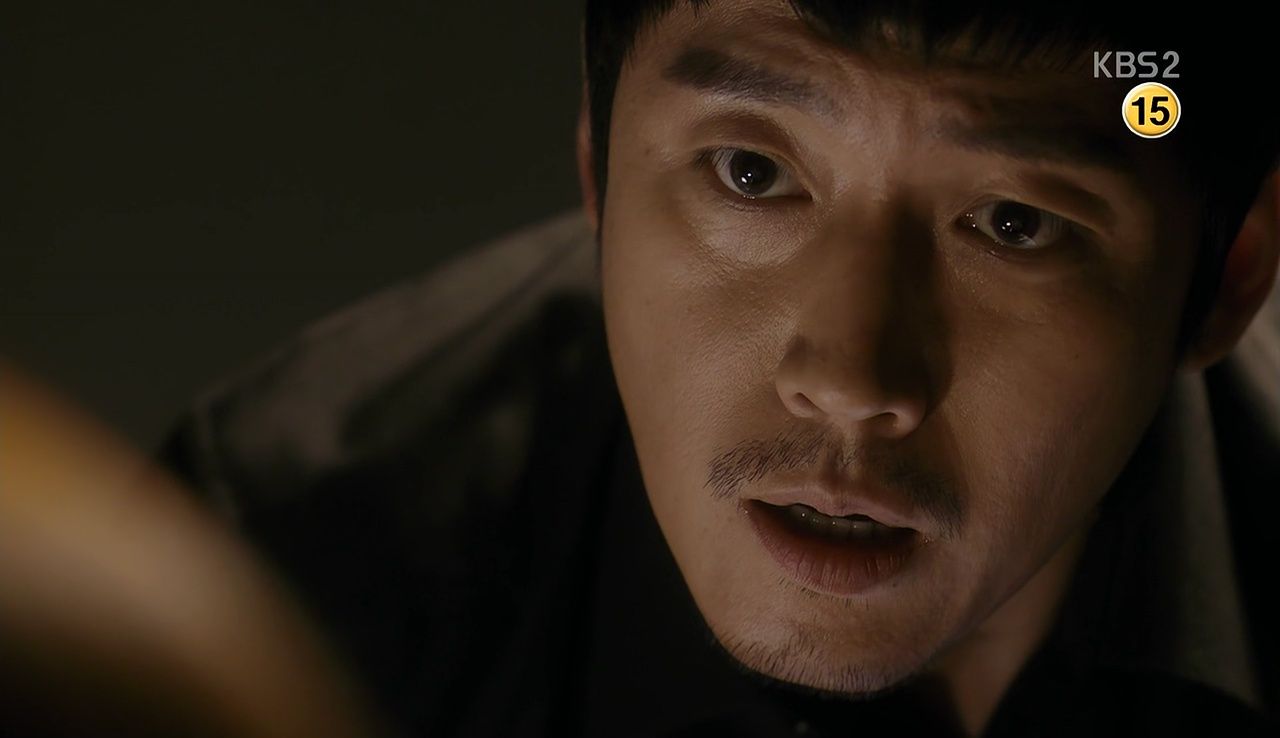 Insulted at being detained and deprived yet again of his surgery, Young-oh asks Jin-sung if she thinks he's stupid enough to brazenly commit not one, but two murders on his own operating table; and if so, how will his personal medication connect him to these alleged crimes? She replies with her own questions, like why his father would ask her to arrest his own son if he wasn't involved. And, if his medicine doesn't provide evidence for his misdeeds, at the very least it gives her some time to get a confession out of him while they wait on the lab results to ascertain what they are. She knows she's doing things out of order, and she doesn't care.
Apparently, the lab works quickly, because a minute later another police officer comes in to let her know the results have arrived. The lab results are telling, but not for the reason Jin-sung anticipated: the contents of the ampoules were vitamins. She pointedly tells Young-oh that he too is probably surprised by the results, because had he known they were merely vitamins he would never have come with her all the way to police station. Clearly his conscious is guilty, but why?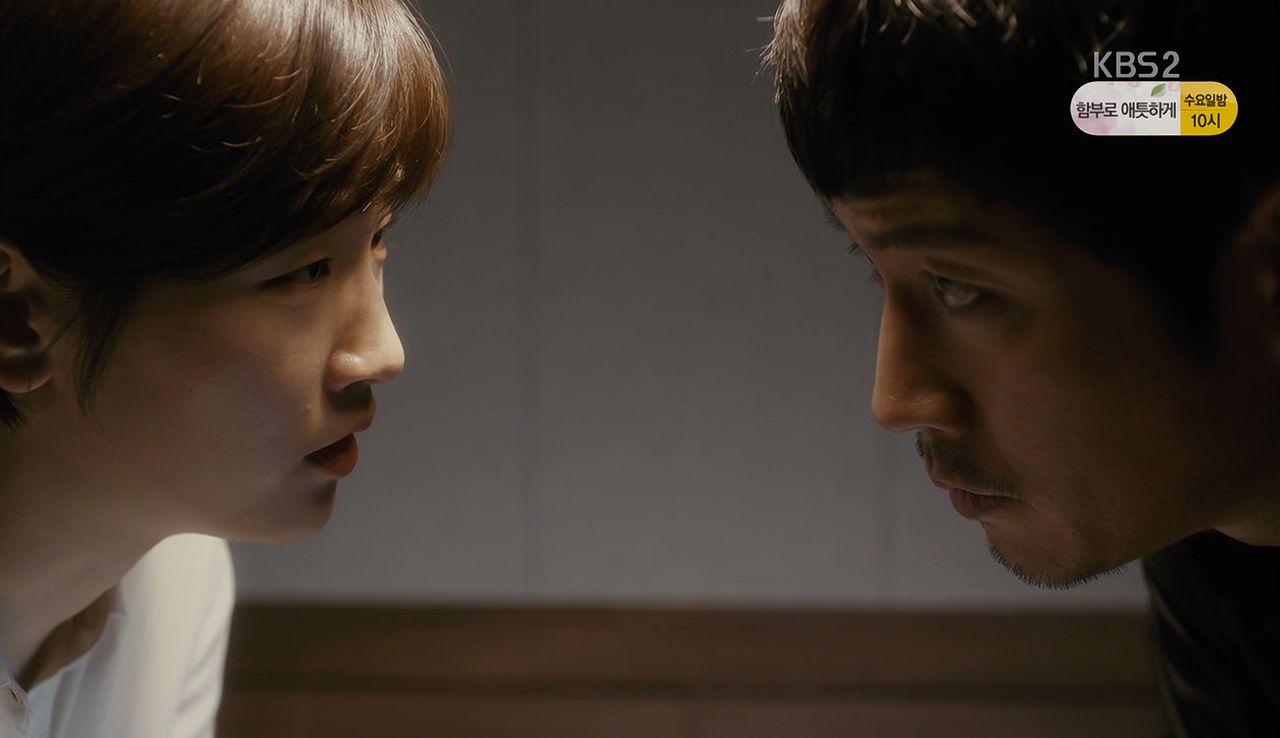 Young-oh gets up to leave, frustrated with her rashness and overall obtuseness, and tells her the person that needed the extra time wasn't her, but rather his father, Dr. Lee. He tells her that she should have considered the reasons why his father turned him in before arresting him, instead of jumping to obvious conclusions simply because they are convenient and support her previously held suspicions.
Once Young-oh is gone, the team leader of the Violent Crimes Unit takes Jin-sung to task for her unethical and reckless behavior. Falsely accusing an innocent person is an abuse of her authority, and furthermore, should Young-oh end up being the actual criminal, she's given him a chance to run away or tamper with potential evidence after failing to pin him with any physical evidence before detaining him. He advises her to smarten up and get it together.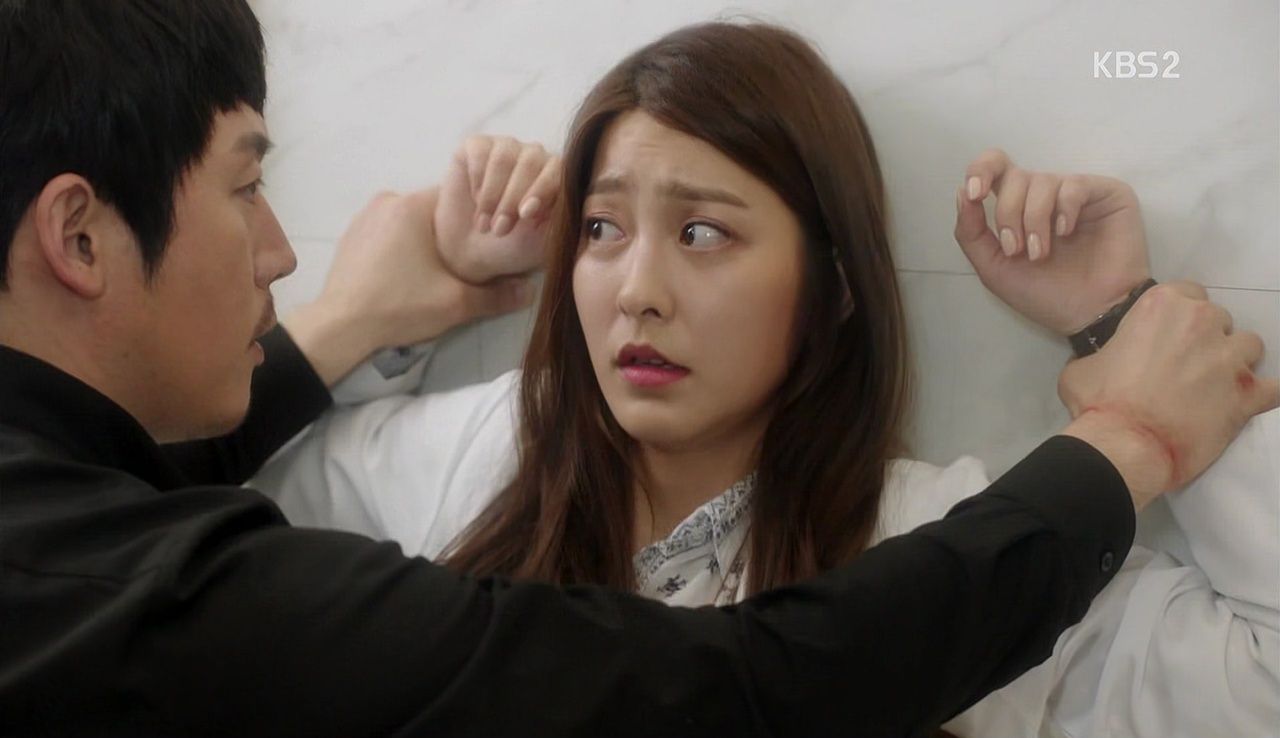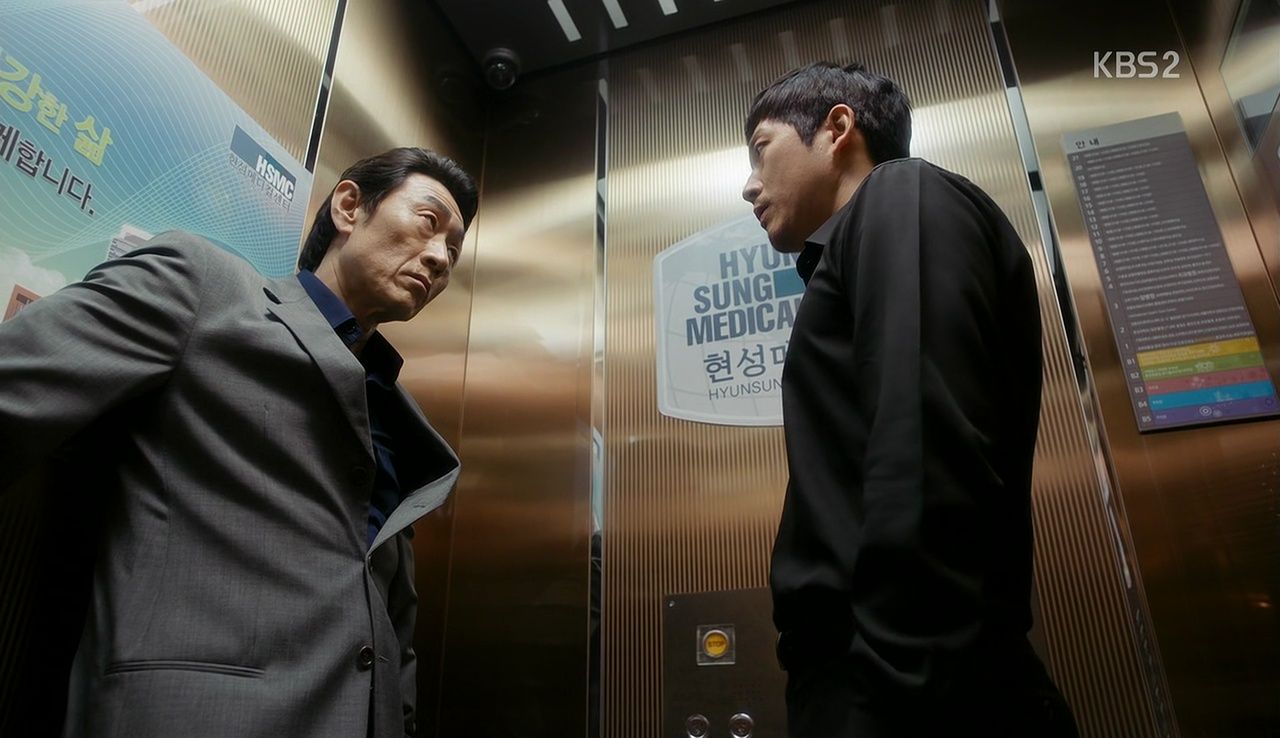 Young-oh races back to the hospital, intent on finding the surgery records for Dr. Shim. When Min-jae reaches out to get his attention for a greeting, he violently pins her against the wall before recognizing her. They exchange looks of shock, then without a word, he rushes on to intercept his father in the elevator.
Young-oh demands to know what his father is up to—why stop him from performing the surgery on Dr. Shim? He argues that he could have done it perfectly. Dr. Lee rejects his claim, citing his increasingly erratic behavior: kicking out the staff, violent outbursts, and leaving in the middle of surgery, as indicators of why he would have failed yet again.
Young-oh isn't surprised to hear that his father has all his little spies watching him—he caught one after all, Dr. Kim, when she went to report to him that night after her daughter's surgery. He wonders why it is his own father who doubts him the most and continually obstructs him.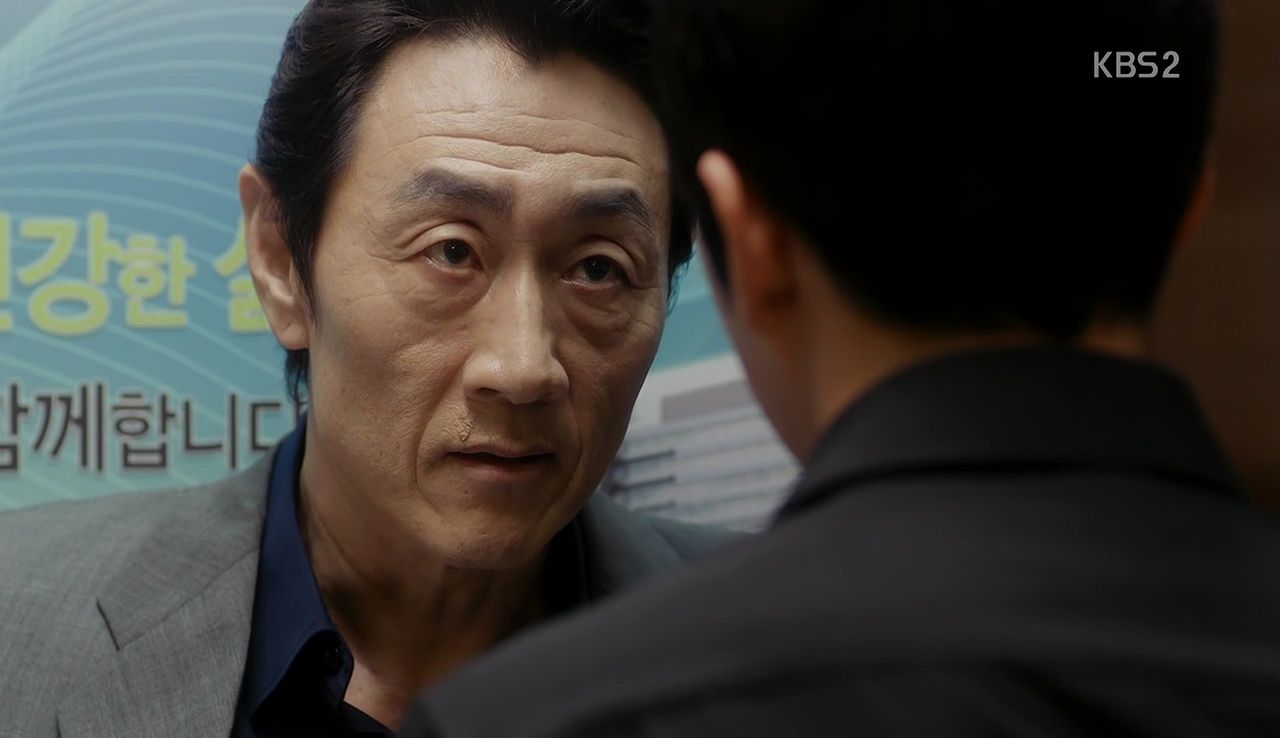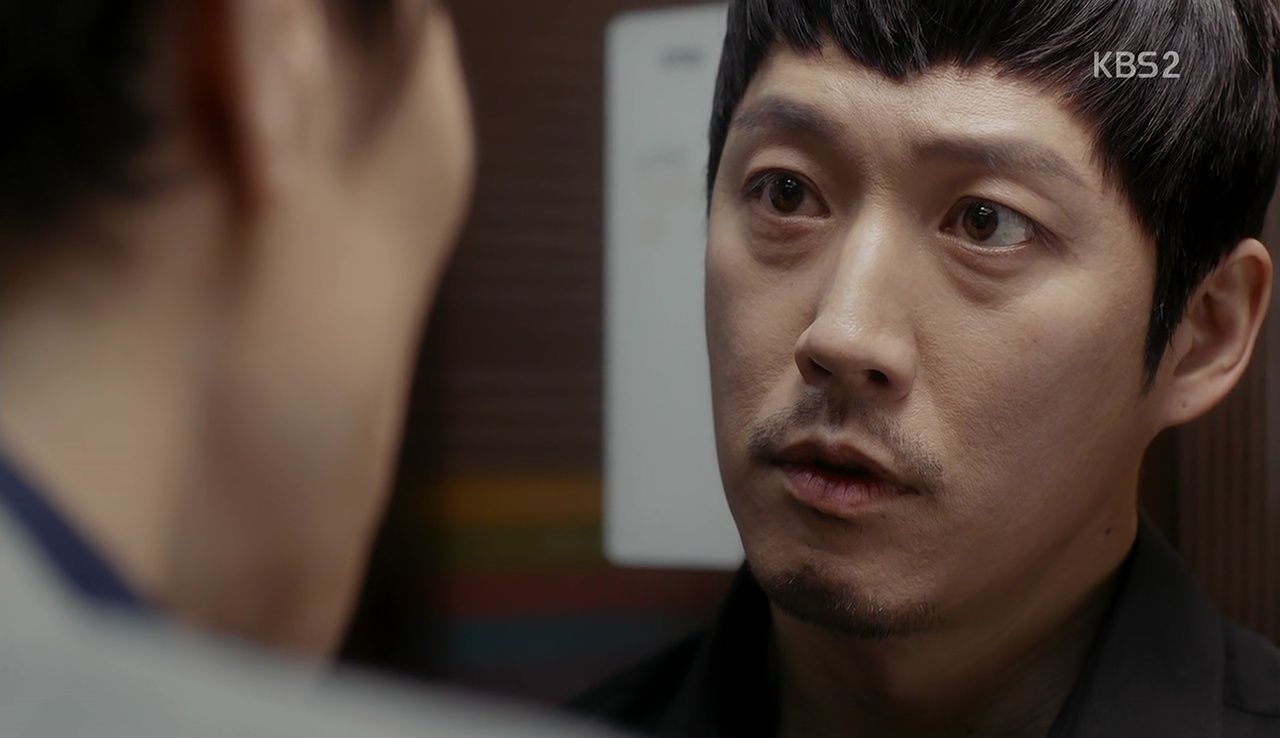 Dr. Lee sneers at Young-oh's pitiful attempt to guilt him. Without him, Young-oh would have been nothing but an abandoned baby. He was the one that turned Young-oh into a human being.
Even now, the reason Young-oh has returned to Korea and come to Hyunsung Hospital is because he still needs his father. What happened today was Dr. Lee's greatest fear come to life: Young-oh getting caught for being different. Young-oh's eyes water, deeply affected by this revelation.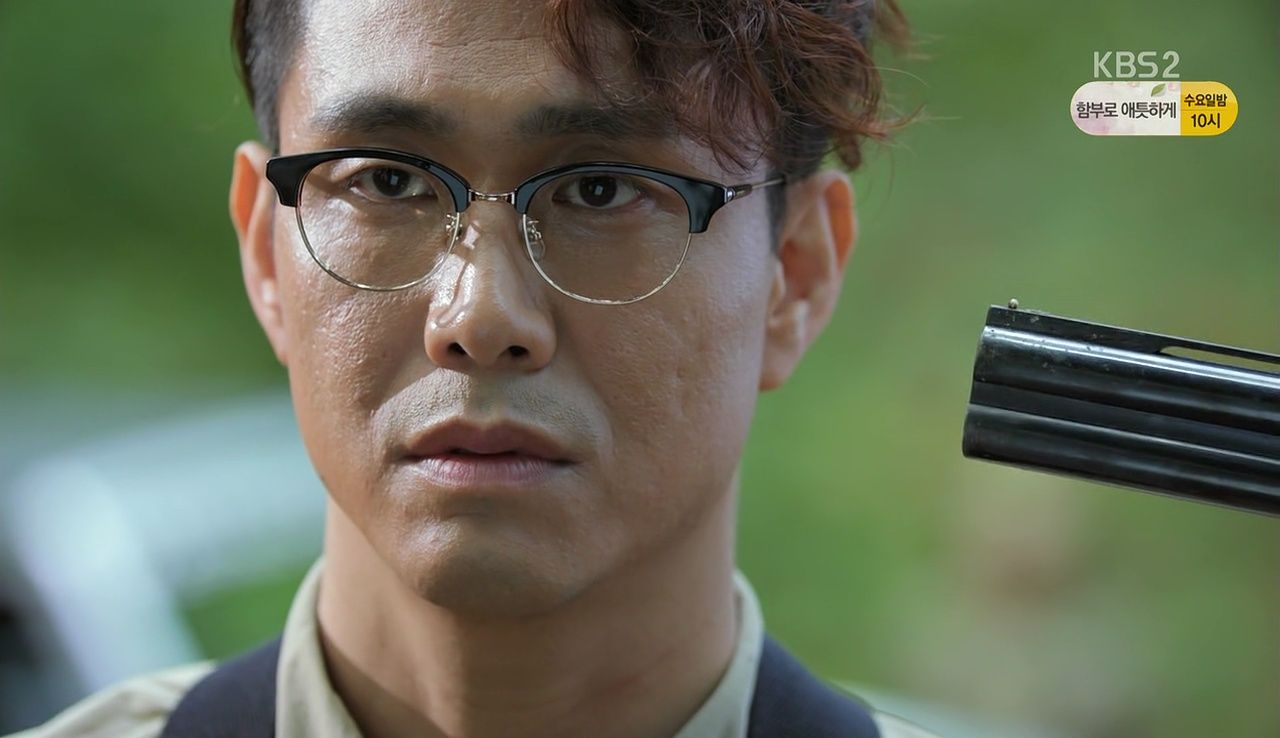 In the woods, Director Kang meets with his father to request an investment in a new business venture of selling beds. His father grows enraged by the request and points his hunting gun at his son, saying he should've never been born. He wonders if his son is becoming arrogant because he allows him to run the hospital. Why else would he think he can get money to begin an unprofitable business venture?
Attempting to ease the tension, Assistant Manager Chae assures the Chairman that his son is working hard and his efforts have improved the company's image to the public.
After their father leaves, his older brother tells Director Kang to leave the money-making to him, and just stay out of trouble. He mentions the scandalous gossip spreading about the death of Chief Director Shin, and warns him to get a handle on those rumors, otherwise their company stock will be in danger. Like father, like son, he cocks his rifle and points it at his little brother to seal the warning, then laughs it off before following after his father.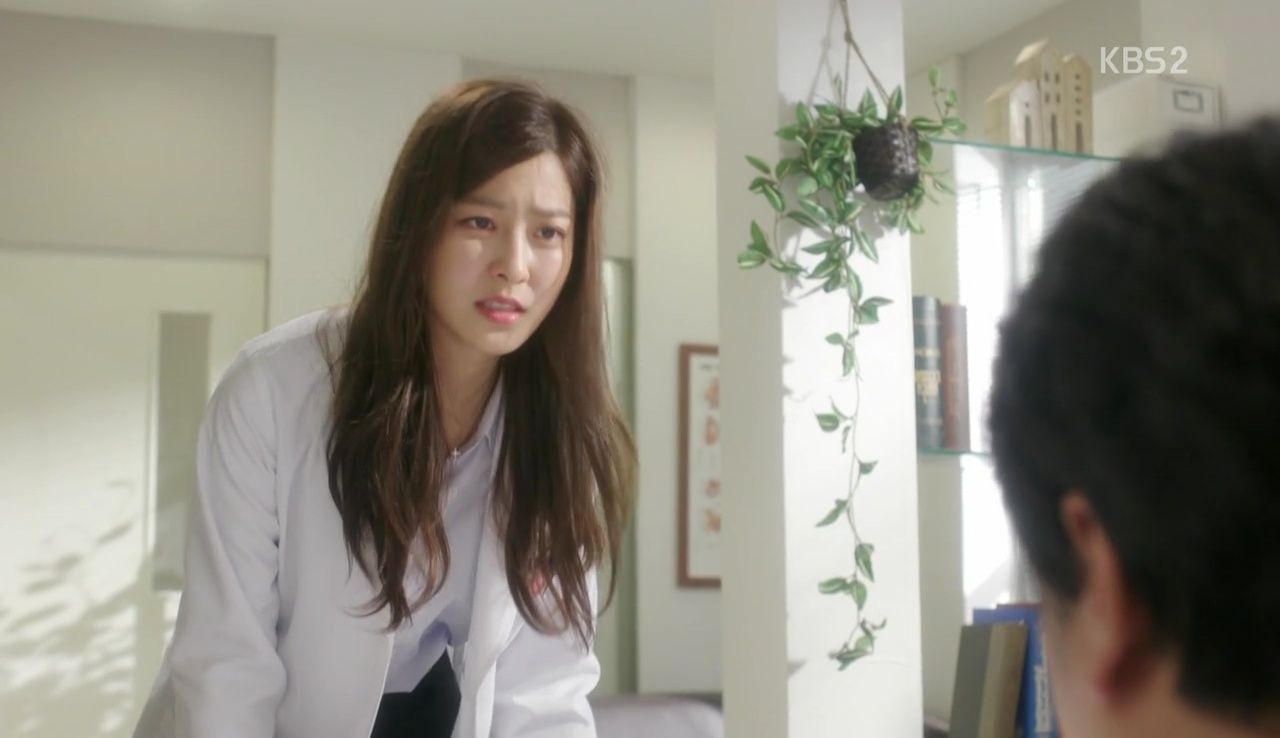 In the hospital Min-jae battles sexism and elitism as she confronts her professor for omitting her name from her research thesis and listing another doctor that had nothing to do with it instead.
The professor gives some half-assed excuse for overlooking her, and moans about delusional female doctors ignoring the politics of the hospital and thinking they can advance to leadership positions. Furthermore, he adds, someone like her from some third-rate medical school will probably never be appointed a professor, so she should just give it up already.
Through gritted teeth she reminds him that he promised her; for three years he promised her. He shrugs and quips, Oops, sorry.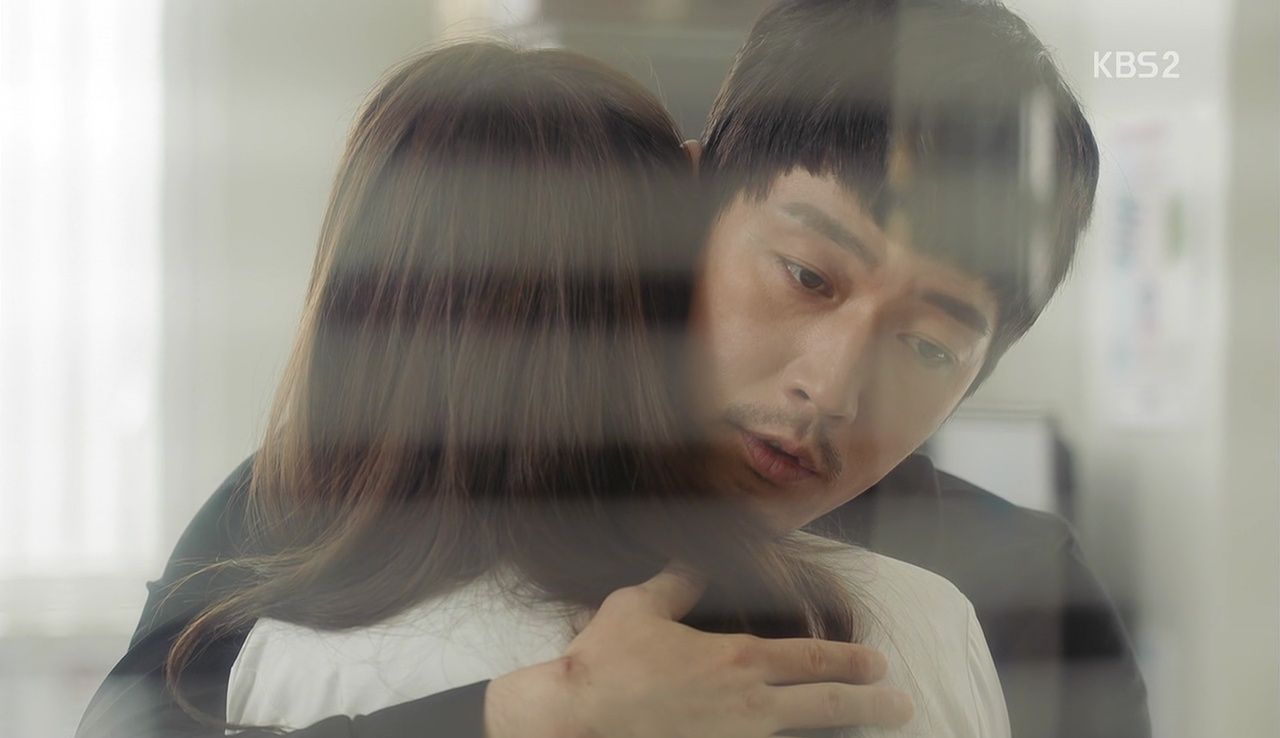 In the hallway, Min-jae runs into Young-oh with tears in her eyes, and he slowly, tenderly, reads the distress on her face then pulls her into a soothing embrace. She asks why he didn't want to know the reason for her tears. After a moment of reflection he replies serenely that to him it's more important to address her sadness. She seems pleased with his answer and gazes at him lovingly. He promises to be a better man for her.
Shi-hyun accidentally interrupts their intimate moment, causing the couple to separate suddenly. She gives them the hairy eyeball but keeps her thoughts to herself. When Young-oh presses to hear her thoughts, she rolls her eyes and replies, "Genius or not, in front of a beautiful woman, you're the same as an ordinary person." He smiles to himself as she hurries away and muses, "Same as an ordinary person."
In a better mood, Young-oh requests of his father to be Dr. Shim's primary doctor. Dr. Lee scoffs at his audacity and refuses. Young-oh argues that she's the only one who can prove his innocence so he has the most incentive to give her the best care. He adds pointedly, isn't that after all what his father wants most as well? Backed into a corner, Dr. Lee concedes.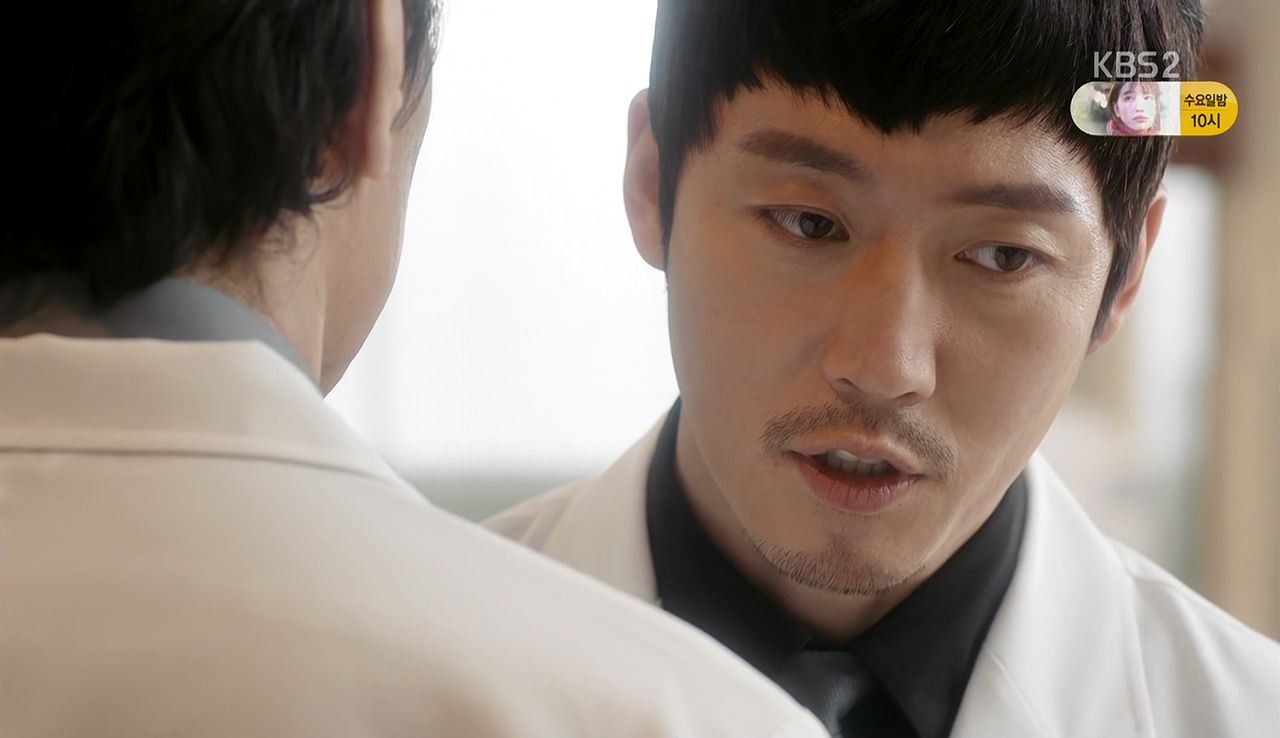 Director Kang comes by to see Young-oh in order to inquire about the currently defunct mortality conference, and his failure to uphold his part of the promise. Young-oh reassures Director Kang that all will be dealt with in time for tomorrow's JCI accreditation.
Suk-joo also comes to ask about the condition of Dr. Shim, who is currently in a coma. Young-oh replies cryptically that she probably doesn't have much time left.
Young-oh goes to check on Dr. Shim, then begins closing all the windows and doors to ensure that they are alone. He then picks up a large glass jar and slams it on the ground while observing Dr. Shim. He creeps in close and whispers into her ear. "It's time to get up now Dr. Shim Eun-ha. I know everything. Did you sleep well?" Fearfully, she opens her eyes.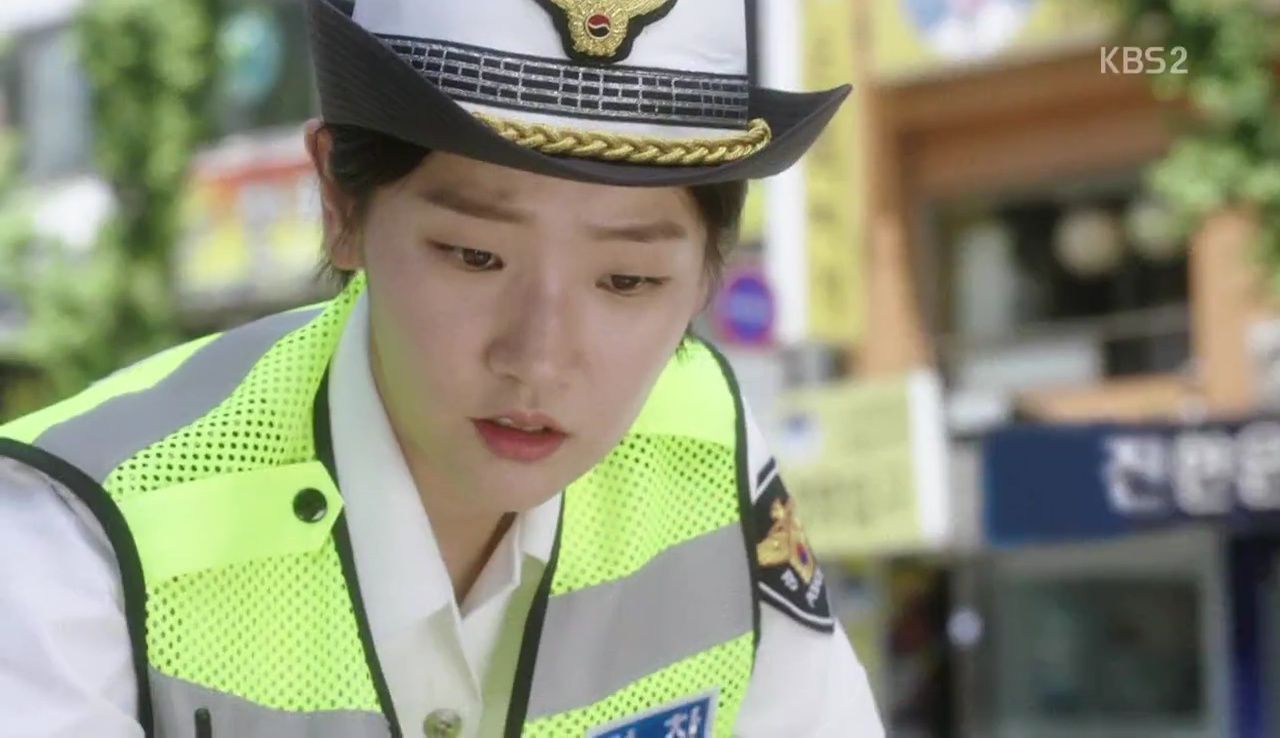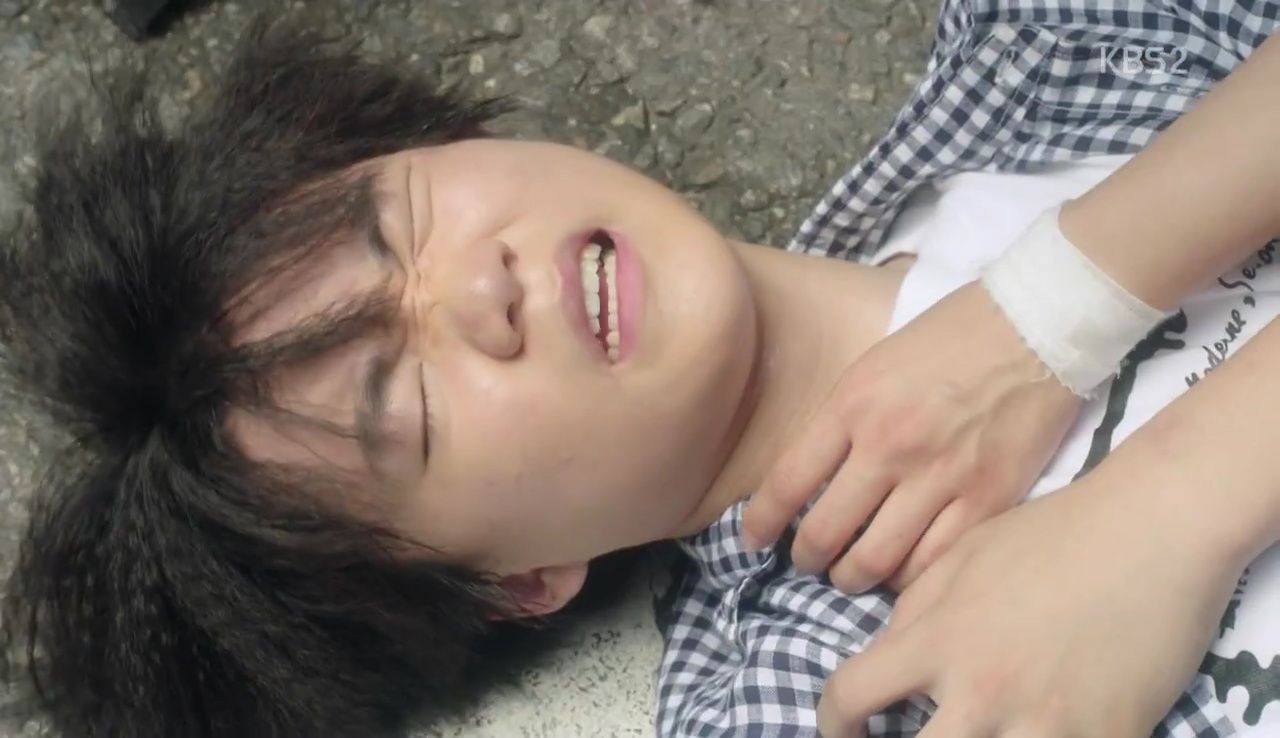 Back at her day job, Jin-sung writes speeding tickets out on the street. Sergeant Park comes by to see her and drops some food on her lap to cheer her up. They talk shop for a bit, until Jin-sung asks with a lump in her throat why this is all she is capable of. He sighs and tells her to sleep it off.
Across the street, a man steals a woman's purse and tries to make his getaway by motorcycle. He only makes it a few feet before colliding with a nearby wall. He tumbles off his bike and Jin-sung arrives to arrest him. Upon removing his helmet she is taken aback to find the dead motorcyclist's hearing impaired son before her.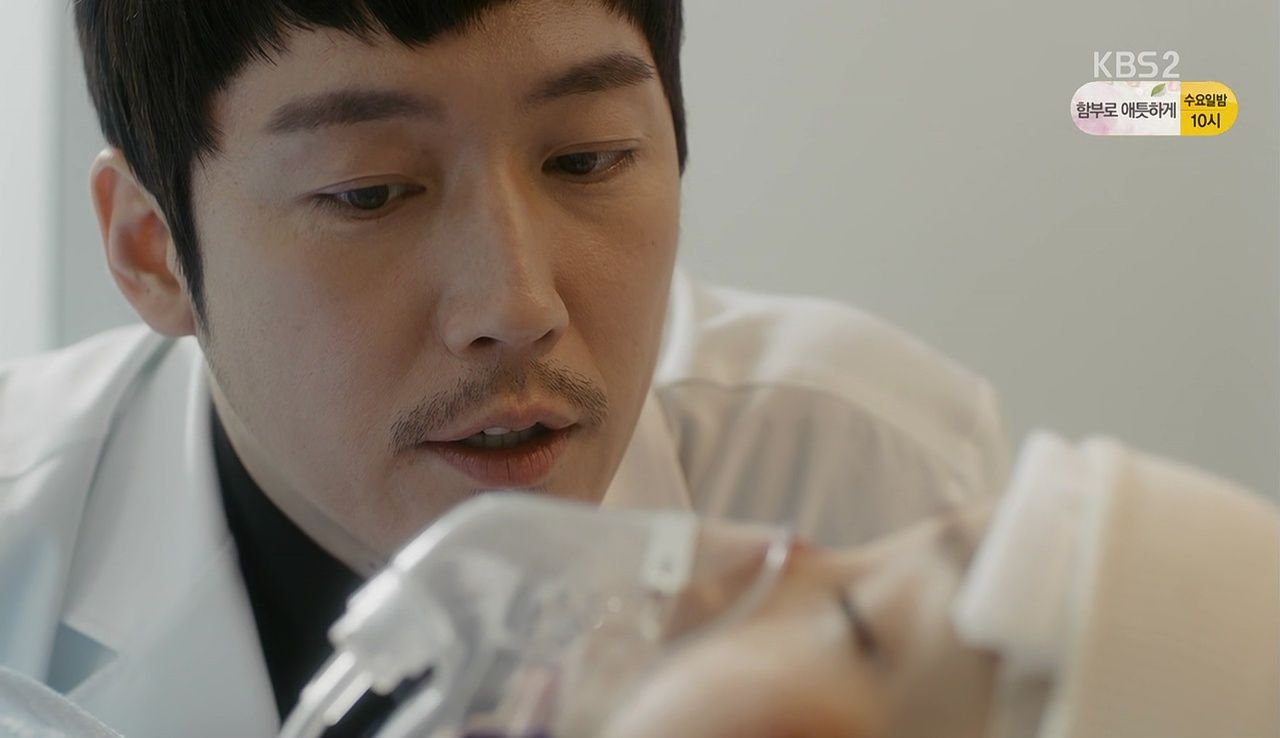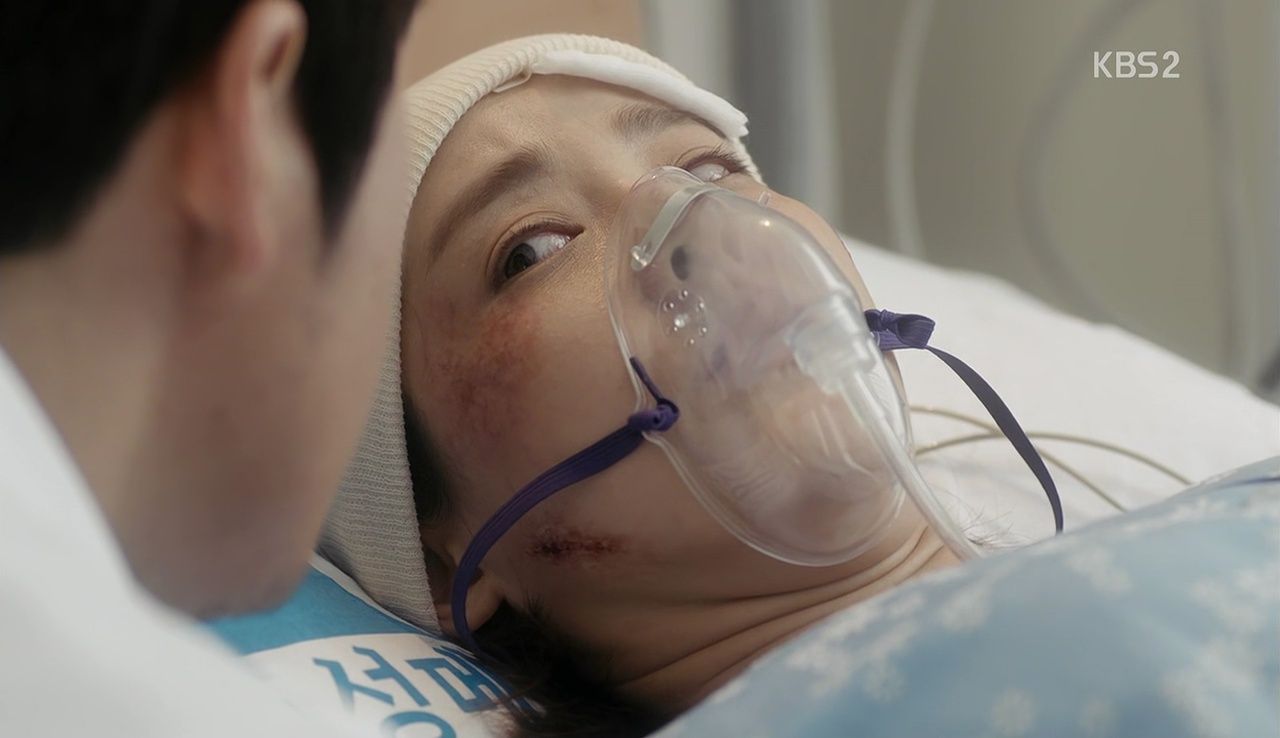 Young-oh continues to press Dr. Shim for answers regarding her research, but her voice shakes as she explains that if she tells him, "he'll" kill her. At first, Young-oh promises to help her no matter what. When that fails to generate the answers he needs, he resorts to coercion; threatening to tell the entire ward that she's now awake. He encourages her to consider her decision carefully.
We then see him step out of her room but remain nearby as he looks at his watch. Like clockwork, the alarms for Dr. Shim sound and after a brief effort to resuscitate her by Suk-joo, Young-oh strolls back into the room, shuts off the vitals monitor, and pronounces her dead.
His clinical, detached attitude as he wraps up Dr. Shim's postmortem as succinctly as possible deservedly earns him the disgusted gapes of everybody in the room.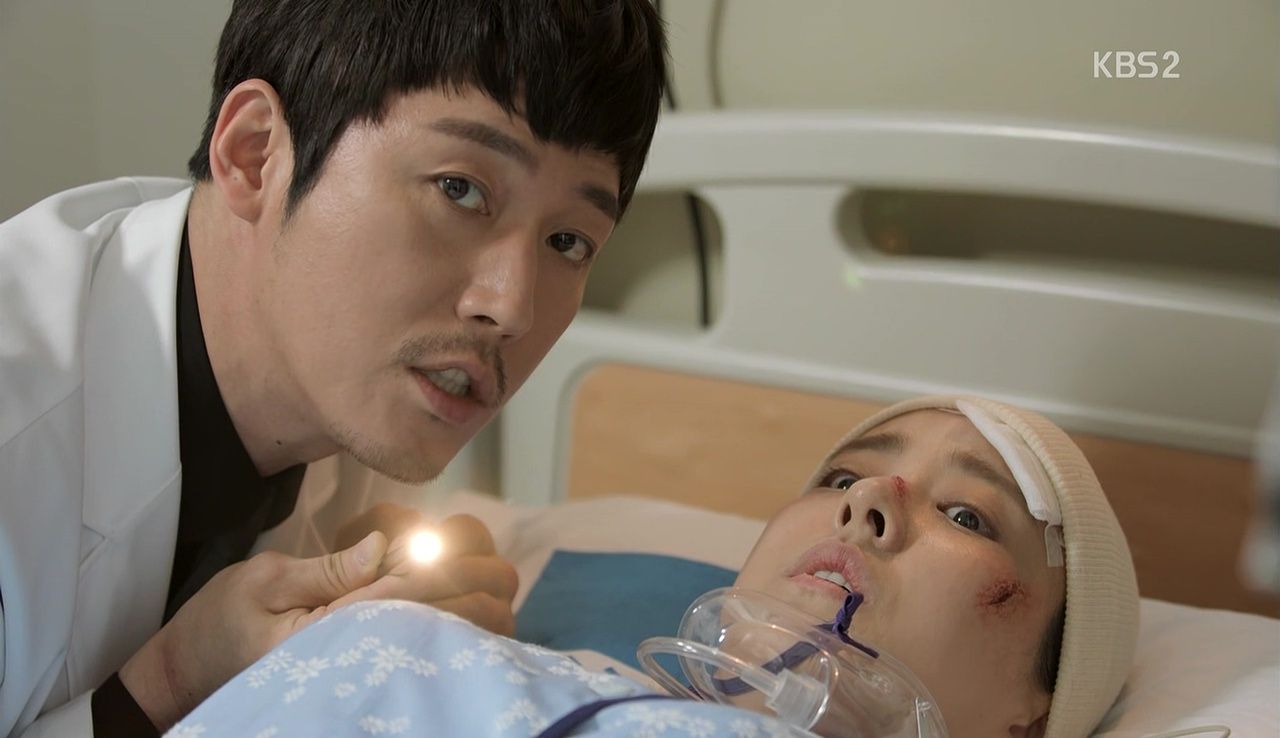 All is not as it seems, as a very much alive Dr. Shim is transported out of the hospital and back to her loved ones. We cut back to the conversation between Young-oh and Dr. Shim where he gave her the choice to trust him or be exposed. Terrified, she confessed that if she were to utter a single word of what she knows within the walls of the hospital, she would be killed.
Prepared for this outcome, Young-oh offered an alternative: adenosine, a drug that will orchestrate two minutes of cardiac arrest and effectively deceive the vitals monitor into thinking she is dead. She'll get her Juliet moment and then be safely moved out of the hospital.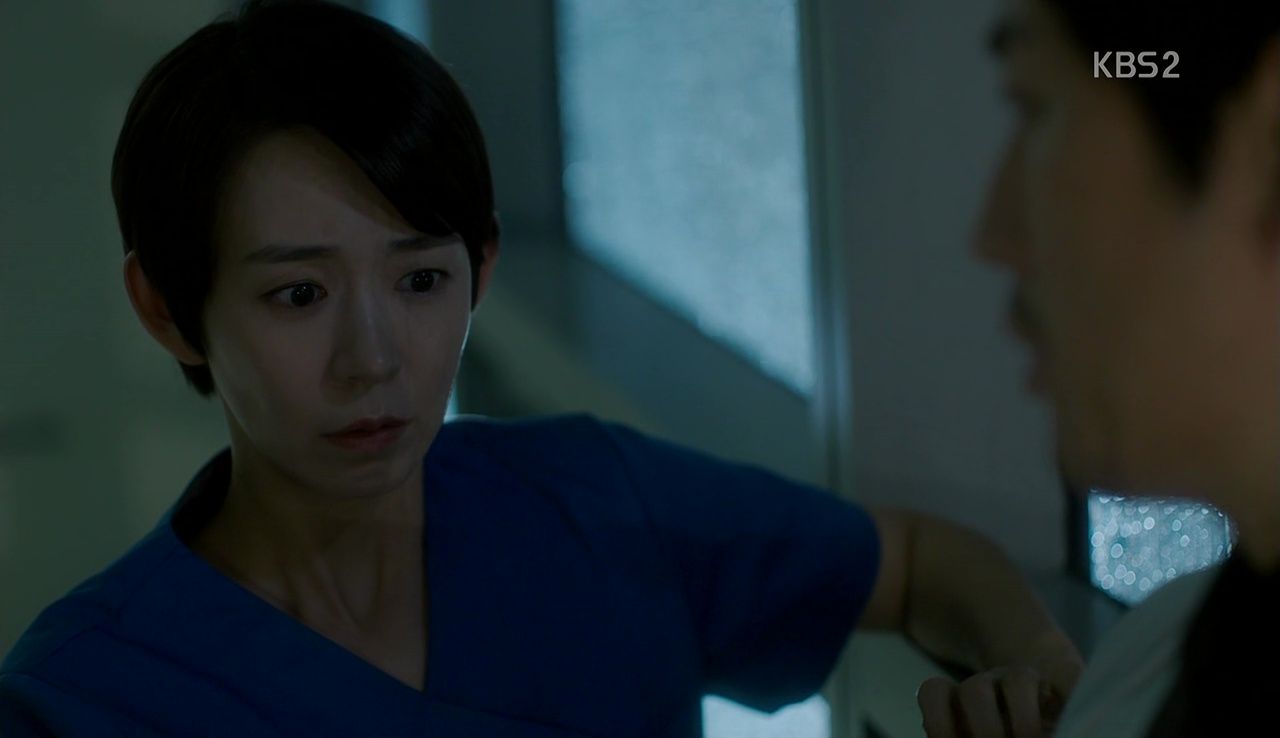 Looking out upon a rainy city, Young-oh meets with Dr. Kim and accuses her of the murders of the motorcyclist and Chief Director Shin. The cause of death is a modified cell that has a new immune system—one that has never once been reported to academia—a new medical treatment that was applied in the same way in multiple people.
Therefore, the primary physician of the two must be the same person, and that was none other than Chief Director Shin. This is precisely the reason Dr. Kim killed him.
Arguably, Young-oh adds, the two most important people int he operating room are the operating surgeon and the anesthesiologist. So by his logic, if he didn't do it, then there's only one other person who could have.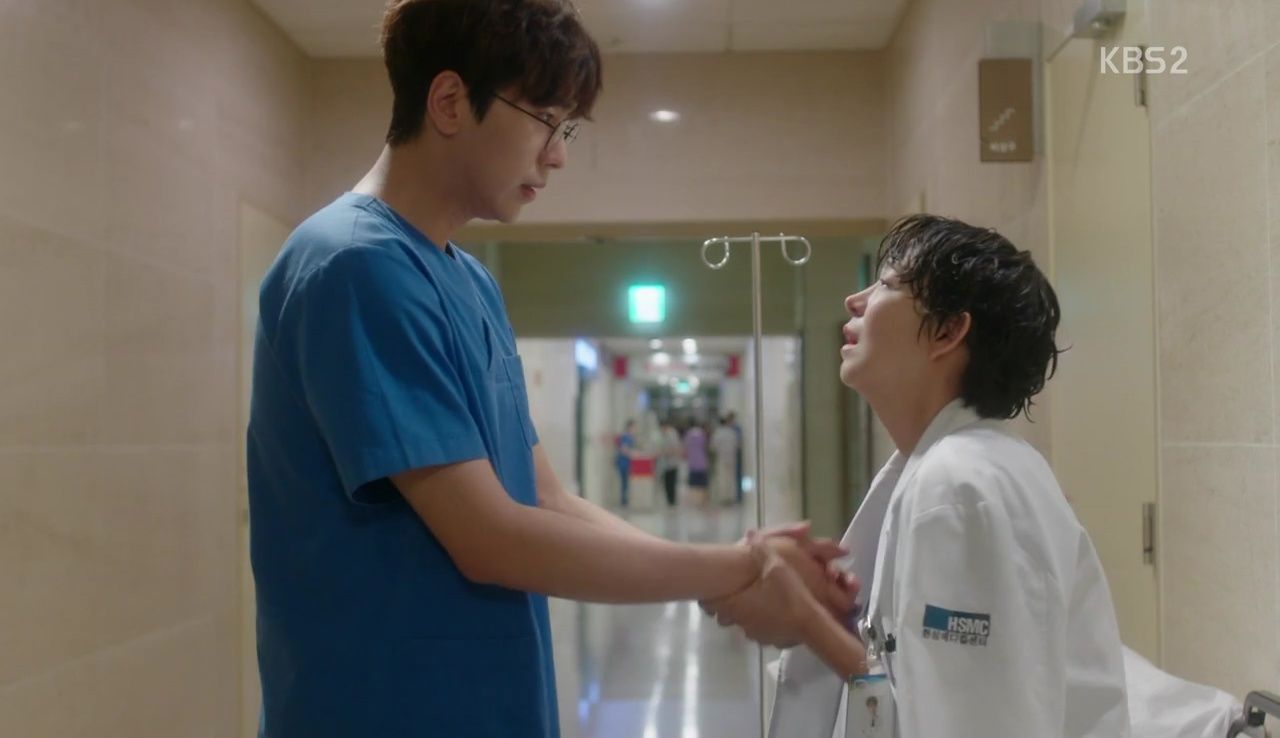 Outside, ambulance sirens wail, and Dr. Kim abruptly leaves Young-oh in order to intercept a slew of incoming patients. She searches desperately for an injured child between the ages of five and ten, who would be capable of donating their heart to her daughter. Failing to find one, she shouts at the emergency workers and patients until Suk-joo pulls her back inside to calm down.
In the hospital, she tries to explain herself, but Suk-joo cuts her off and assures her that he understands. She tearfully begs him to succeed in saving her daughter.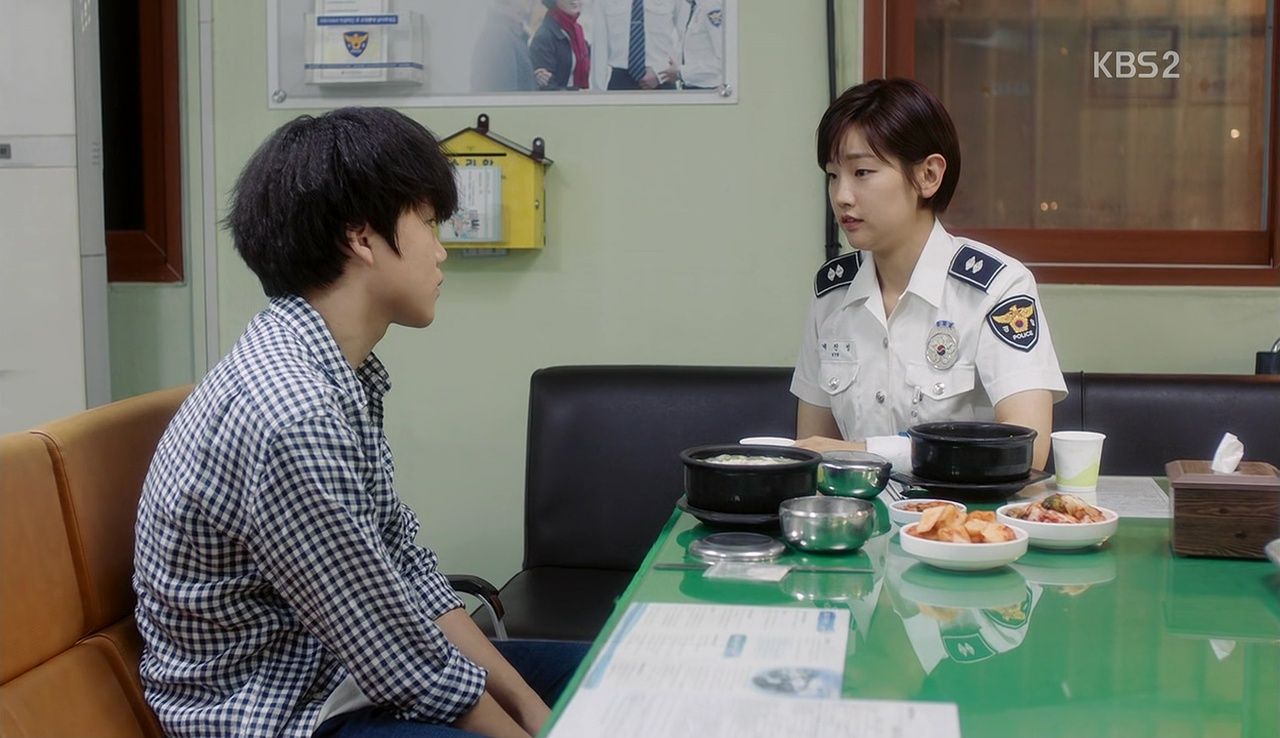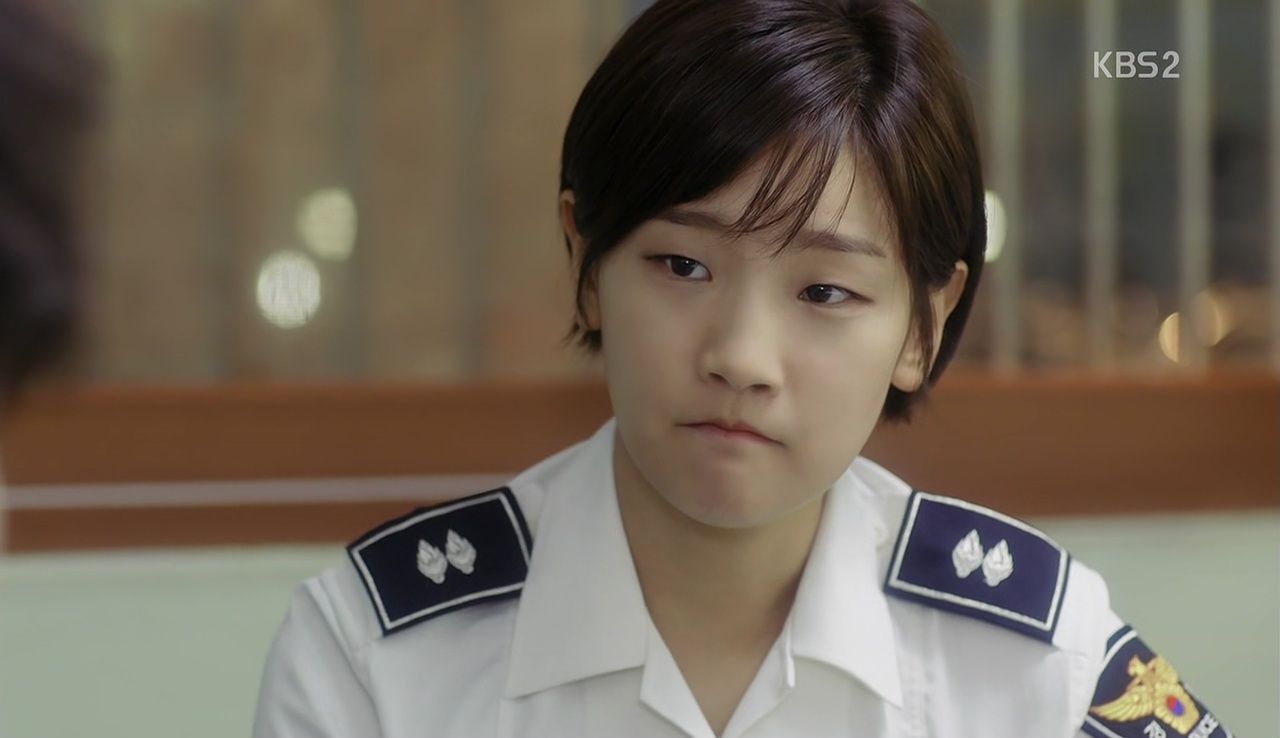 At the police station, Jin-sung sits the motorcyclist's son down for a warm meal, but her gesture is rejected. Losing her patience, she accuses him of being dumb, because why else would he steal a purse when there's a police car right in front of him? She walks outside for some air where Sergeant Park joins her. He tells her it's likely that the young boy will get out on probation since it is his first offense.
For tonight they can release him to his parents… but their hearts ache as they remember he's totally alone in the world. Anguished, Jin-sung asks:
"The person that did wrong is someone else, but why then does he have to receive punishment?"
Through the window, Jin-sung sees the boy hungrily wolfing down the food she bought for him.
The next morning, Jin-sung goes to the boy's house to restock essentials like underwear and towels. She finds the house in complete disarray; trash and dishes piled high in every corner. Posted on the walls are sweet reminder notes written by his father to eat well and take care of himself.
Sighing heavily, she gets to work straightening up and doing the dishes. A little while later she stands on a chair to fix a flickering bulb. A sound from behind prompts her to turn, and she loses her balance in the process, only to be caught by Young-oh.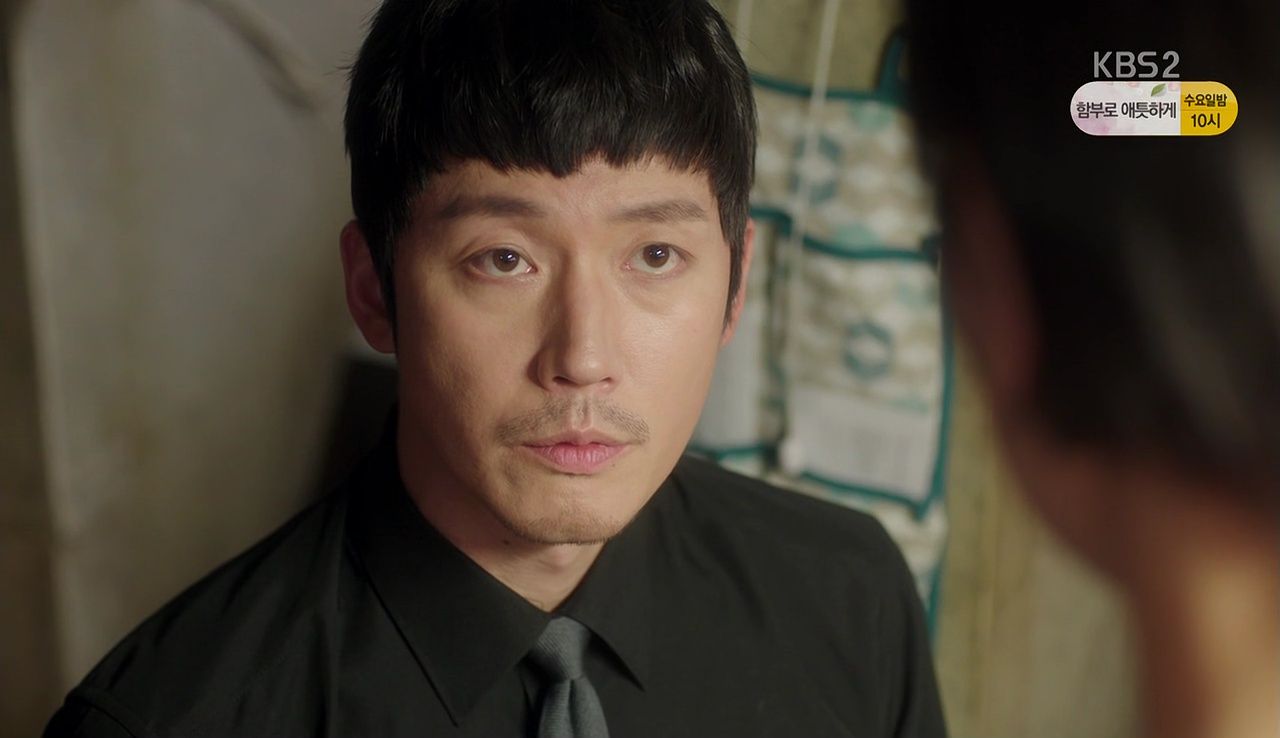 He tells her to stay calm and not to scream, since neither of them is thrilled to see the other. She sheepishly asks if it's ok to scream if she's actually happy to see him. Contrite, she tells him she's sorry for arresting him and has reflected on her actions. Bemused, he accepts.
While Jin-sung continues with the housework, Young-oh begins rummaging through drawers and cupboards in search of anything identifying the motorcyclist's primary doctor, since the hospital had no medical records of his treatment. Jin-sung stops him, saying he won't find anything, even she had thought through that possibility but came up empty.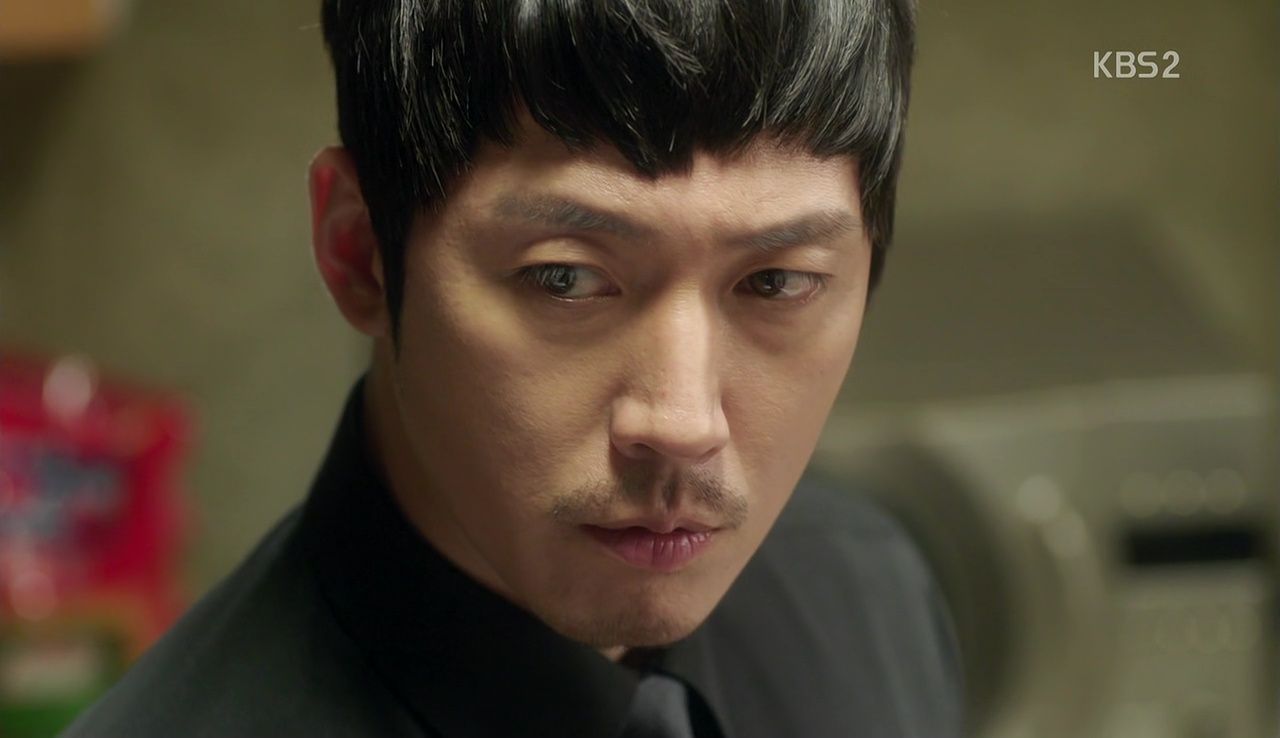 Not willing to take her word for it, he continues to search. Meanwhile, Jin-sung wonders aloud about what kind of father would report his son to the police. She points out the notes around the house as the type of father-son relationship she is accustomed to. She does not understand the relationship Young-oh has with Dr. Lee.
Her comment sparks something in Young-oh, and he notices the notes for the first time. At first it seems like he is interested in the loving relationship so unlike his, but then he flips over the paper to reveal the prescriptions.
At Hyunsung Hospital, Suk-joo looks on with mixed emotions as Assistant Manager Chae oversees the dismantling of Chief Director Shin's office. He wonders aloud if it is right to just move on so quickly after such a huge loss. Assistant Manager Chae enjoins him to focus on making the regenerative medical treatment research a success if he wants to honor Chief Director Shin's memory.
Alone in Chief Director Shin's office, Suk-joo wistfully looks around one last time. Right before he is about to leave, the fax machine begins to beep as sheets begin to print out.
He recalls Jin-sung telling him right after Chief Director's Shin's death that she was supposed to receive the motorcyclist's original treatment records from the insurance company since there were no records in Hyunsung. What he finds prompts him to make a call to the primary physician, but we don't hear who that is.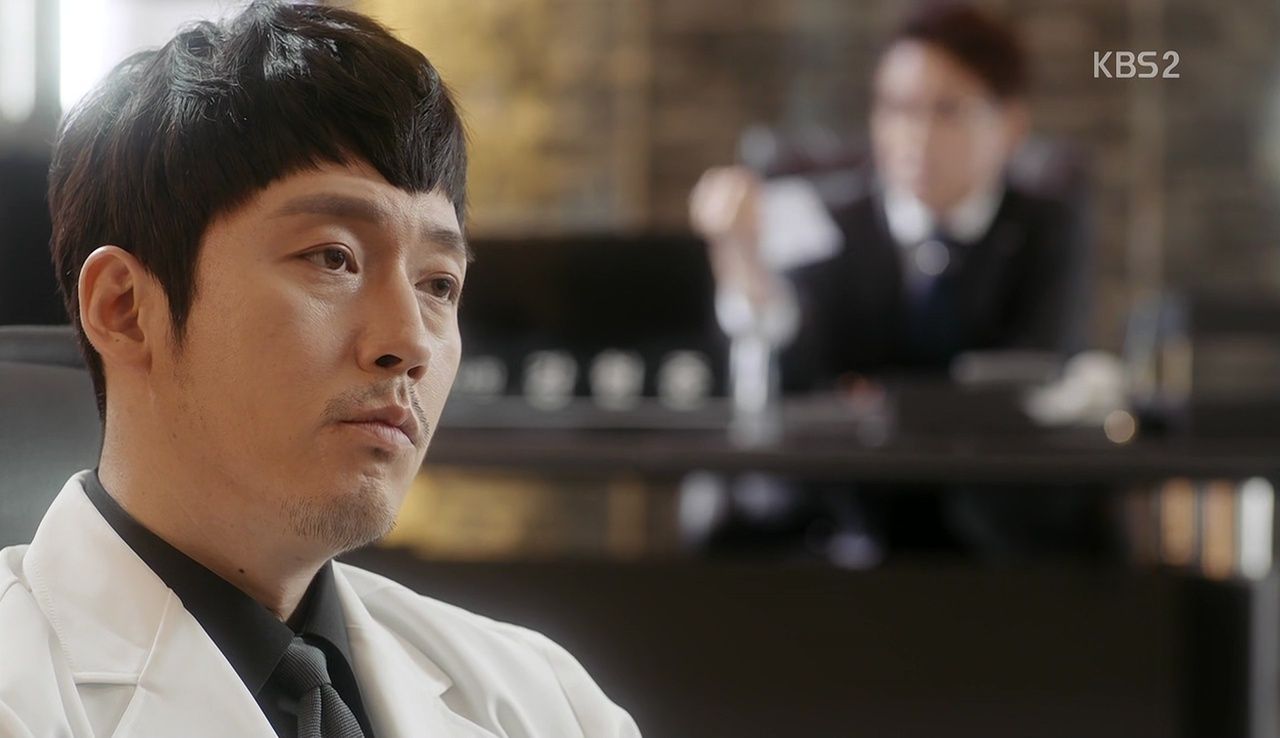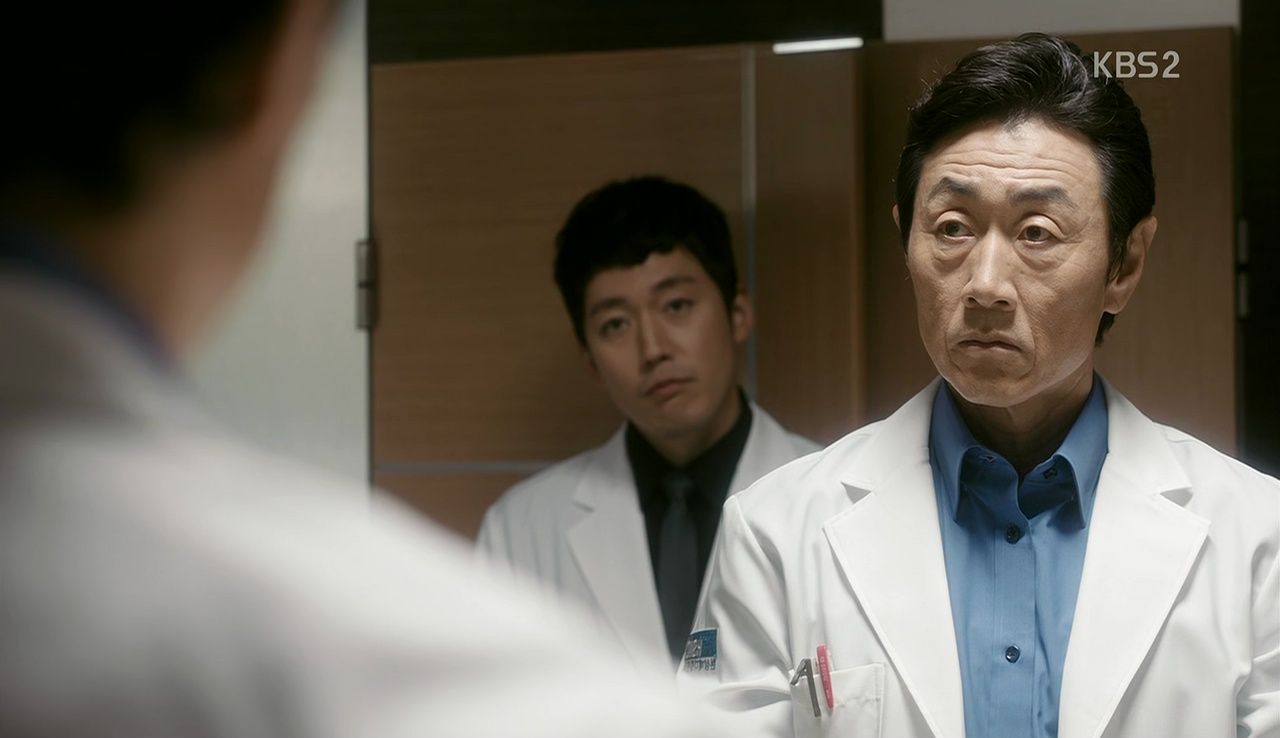 Young-oh wastes no time and meets with Director Kang to unveil his findings. He states that the murderer has to be someone with enough power to steal the motorcyclist's heart, prescribe diabetes medicine to Chief Director Shin, intimidate Dr. Shim, and plant a staff member in a surgery room. The two men exchange knowing glances and concoct a plan to reveal everything at the JCI accreditation meeting, and thus clear Young-oh of all suspicions. However, we still don't hear who the culprit is.
Later, Young-oh meets with his father to ask who he wants to protect most of all: himself? His son? Confused by his questioning, Dr. Lee asks what he means. With a smirk, Young-oh promises his father that for now, he is safe.
We flash back to the scene from the first episode when the motorcyclist barged into Assemblyman Kim's speech and began attacking the assemblyman. But now, we can see that in fact he was aiming for Assistant Manager Chae, who stood behind the assemblyman.
On the prescription sheets we see Assistant Manager Chae listed as the motorcyclist's primary doctor, and the pieces start to come together as Suk-joo comes to find him, freshly faxed records in-hand.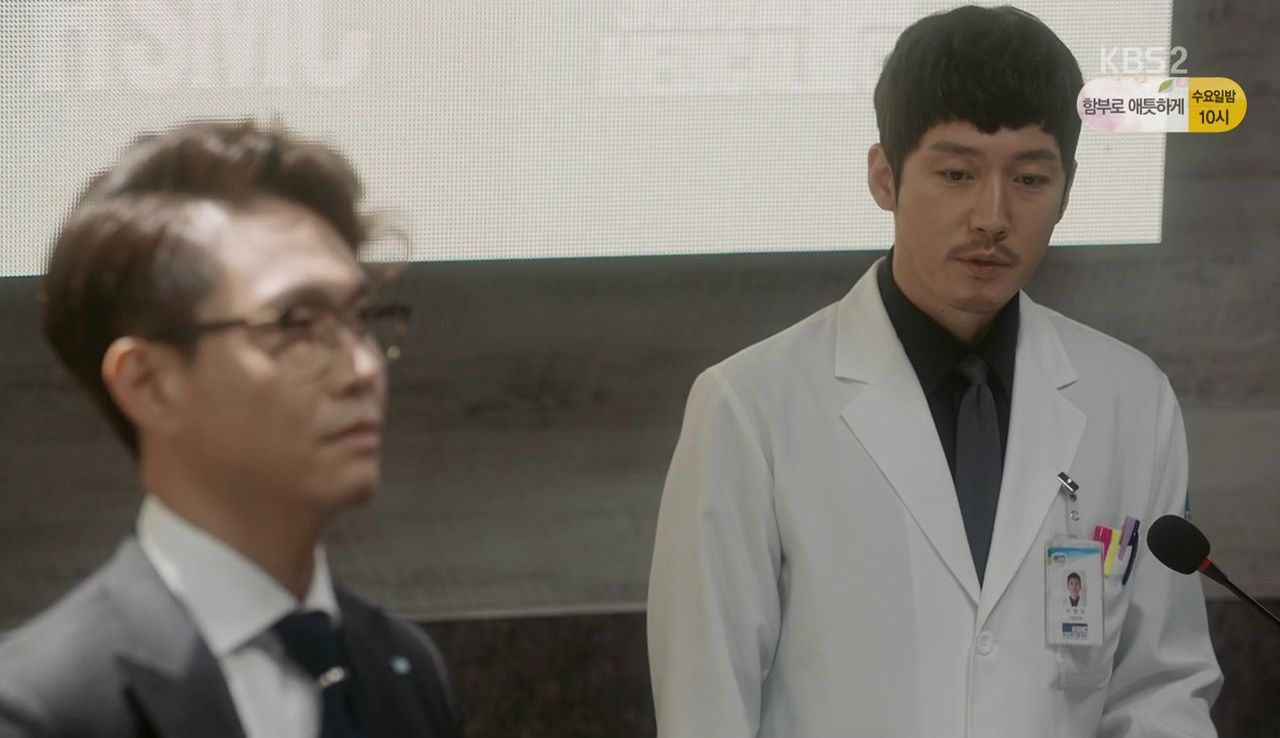 At the JCI conference, Director Kang explains to the audience that the two recent mysterious deaths at the hospital were not medical errors but, in fact, murders. Murders engineered by someone at this very hospital, in fact. The tension builds as Director Kang takes one long look around the room full of the hospital's doctors and announces, "The culprit is none other than Dr. Lee Young-oh."
Young-oh, having just reached the podium to speak, blinks; confused by the accusation. He asks what in the world Director Kang is talking about, and with what evidence he's accusing him with. Clearly things are not going as planned. Young-oh steels himself for a second betrayal but isn't prepared for a third.
Suddenly, Min-jae stands up and declares that she will be the one to prove that Young-oh is the culprit. After all, he is a dangerous person that cannot be allowed to remain in the hospital— someone with anti-social personality disorder—or in other words, a psychopath.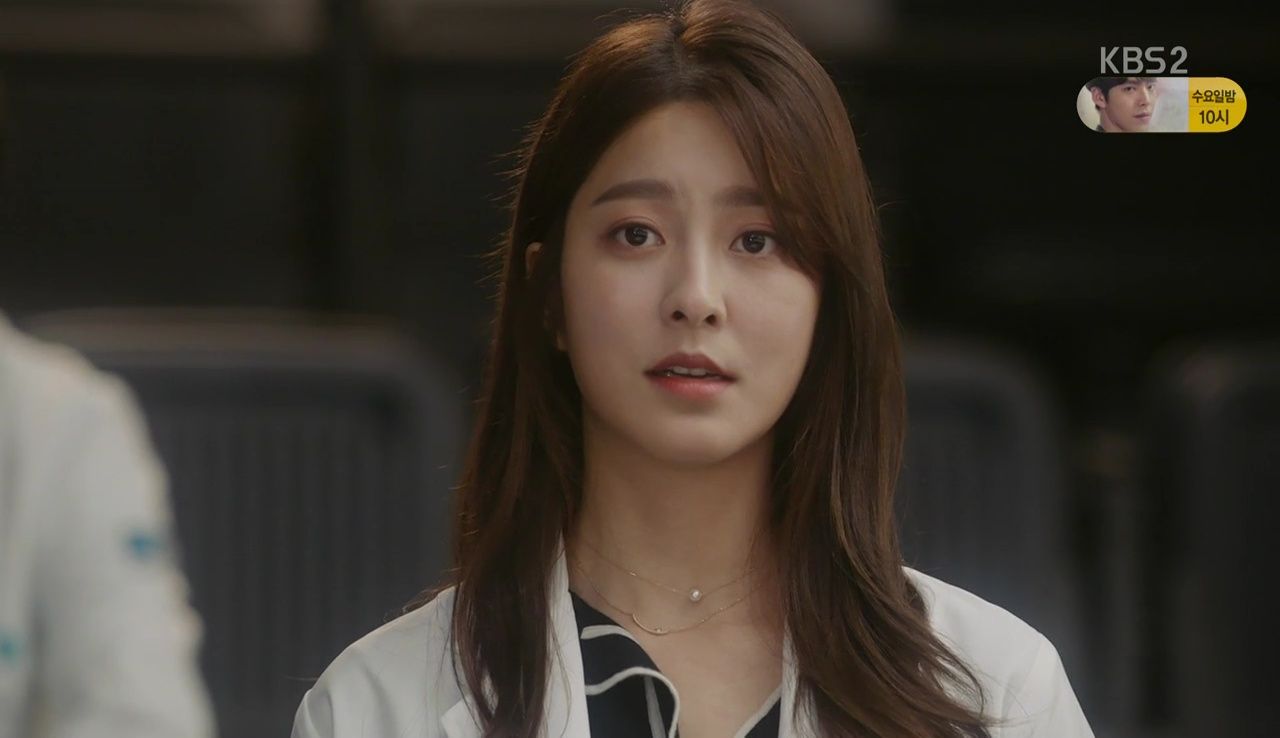 COMMENTS
The reveal of Assistant Manager Chae as the culprit isn't actually that surprising. I think if they had done it maybe one episode ago it would've been more impactful and shocking. At this point, we've kind of gone around the Ferris wheel enough times to rule out Dr. Lee, Suk-joo, and even Young-oh. Assistant Manager Chae was the only one not given up as a suspect, which made him the most likely culprit. Moreover, he was the only one not preoccupied with some other personal or professional drama, which frees him up to commit homicide. He was just kind of along for the ride, with his placid, suspicious smile. Pointing all the fingers at Dr. Lee basically ruled him out early on since it that would be far too simple. Thus, I'm grateful for the Min-jae betrayal twist to keep things fresh. However, since Young-oh believed it was his father for the large part of the mystery it gave us some very insightful exchanges. I will say that the whole "don't get caught" refrain was getting a little old, so it's exciting to see it get pushed out into the open by Min-jae. It will be interesting to see the status quo change irreversibly.
Regarding, Assistant Manager Chae, I fully expect to get more fleshed out flashbacks of his currently nebulous motivations, but I am interested to see more of flashbacks from Dr. Lee's perspective. Omitting the first episode, the majority of the flashbacks are from Young-oh's perspective as his father provided a domineering force in those. But now that we know who the murderer is we don't have to keep Dr. Lee at arm's length to service the plot; we can dig a little deeper.
There is one thing I don't understand: Dr. Lee reported Young-oh to Jin-sung under the premise that he is in possession of psychotic drugs, knowing full well that it was actually only vitamins. Which means that Young-oh would never be booked for anything. He obviously did it to get Young-oh out of the surgery since he was so adamant on performing it and could not be persuaded otherwise, and essentially to protect Young-oh from himself. But what I don't get is, if Dr. Lee is so determined to hide Young-oh's condition from the world, why is he going around telling the police about it? Was he just so desperate to get him out of the way to prevent another death that he had no choice, or was it an attempt to get him out of the hospital for good?
Min-jae added a few more layers to her character but mostly all at the end. Until that point she wasn't woven into the central plot, she seemed mostly just tangential, or a vehicle to see sides of Young-oh we are otherwise not permitted to see. I think for now we are supposed to believe she betrayed Young-oh to further her ambitions, but I think we're only just starting to unravel her motivations.
I like that Director Kang is getting a character arc and that he isn't merely a plot device to fulfill the drama's chaebol quota. His interaction with his older brother was really thick with tension in a way that wasn't evident with his father. His father clearly wishes Director Kang would just disappear on his own, but his older brother doesn't seem content with that. It will be interesting to see how the inner family dynamics affect Director Kang's decision-making power in the future.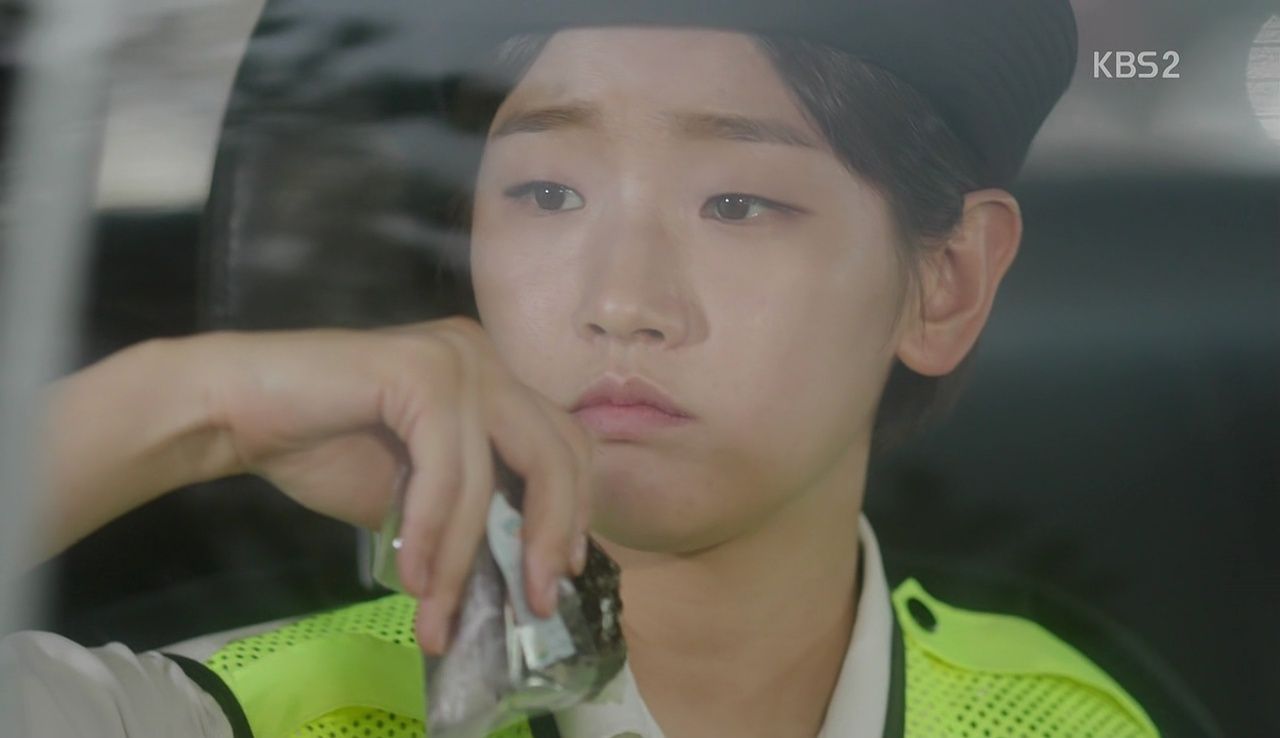 Jin-sung got some much needed downtime to reflect on her recent problematic behavior in this episode. With her out of the way the mystery of the irregular heart lesion was able to advance. There was no time spent on her making starry eyes or longing gazes at Suk-joo, which is a relief. It's not that I didn't like them, because they are really cute together, but no matter how many scenes there are, it never changes the nature of their relationship. I expect this is intentional, but after a while it is slightly repetitive. Better to let these characters spend time where they can experience real growth.
I like the calm, contemplative Jin-sung. I think she was let off the hook way too easily for her misconduct, but if it means with can get back to the hospital I guess I can overlook it. I like that the motorcyclist's son was not forgotten in the abyss of abandoned plot threads, but I worry what anchoring a large portion of her emotional story with the boy will do to her overall character development. I wish we could give her more depth, maybe a deeper reason for why she acts the way that she does; not just the same old archetypical naive cop routine.
In the beginning, during their showdown in the locker room, Young-oh grabs Jin-sung's neck, but nothing is ever said or done about it. Shouldn't that be considered assault of a police officer? It's fine if the plot requires Young-oh to leave without being charged, but I'm worried about the general glossing over of his frequently violent behavior. He also nearly assaults Min-jae later in the episode, but no one wants to talk about it or address it. It's just kind of grouped together with all his other whacky and enigmatic behavior. Is this some kind of genius free pass? With this in mind, I can kind of get behind Min-jae and her description of Young-oh as a dangerous person.
On one last note, I wondered why Dr. Kim was in the operating room for her own daughter since that would seem to be a serious conflict of interest, as well as a bizarre staffing choice. However it now makes sense that it served a purpose plot-wise, although I still think it is unrealistic overall. Dr. Kim was being played as a desperate mother who will do anything to save the life of her child, and it is implied that the reason her daughter had the lesions was as a result of a risky medical procedure still under experimentation, offered by Chief Director Shin. We got a hint of Dr. Kim's blind cruelty in this episode when she ran around looking for a heart donor, becoming shamelessly querulous when there were none. She's definitely one to keep an eye on as the show progresses. Though we didn't get confirmation, it would be interesting if the murder attempts were not completely unilateral, whereas Dr. Kim chose to kill Chief Director Shin to fulfill her own vengeance, but the death of the motorcyclist and the attempt on Dr. Shim was all Assistant Manager Chae.
RELATED POSTS
Tags: Beautiful Mind, Episode 5, featured, Jang Hyuk, Park Se-young, Park So-dam, Yoon Hyun-min