Yoochun's little brother joins Thousand Day Promise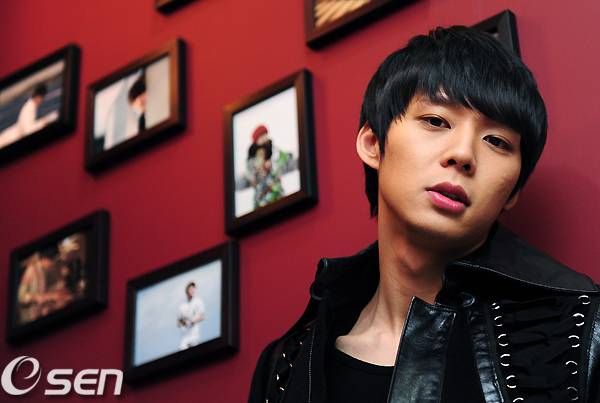 Park Yoochun's little bro, Park Yoo-hwan, hereafter known as Yoobro, will be joining the cast of the upcoming Kim Soo-hyun melodrama Thousand Day Promise, starring Su Ae and Kim Rae-won. He's been cast to play opposite Su Ae as — what else? — her little bro.
Isn't it weird how much they look alike? Talk about a strong gene pool. They could basically hire them on as a set, like the Olsen twins, and swap them out when one of them gets overworked.
JUST KIDDING. You didn't think I'd make the same mistake again, did you? See, I totally know which brother is which! Now if I could only keep their names straight…
Little bro (pictured below) debuted in the MBC weekend drama Twinkle Twinkle, and after his stint on Monday-Tuesday sageuk Kye Baek, this will be his third role to date. I guess that technically makes Yoobro's drama resume longer than his hyung's. His character Lee Moon-kwon is described as a bright and cheery, happy-go-lucky guy, who works a slew of part-time jobs to get himself through college: convenience stores, PC bangs, coffee shops, even a job as a fitting model. He graduates and returns from the army, and works at his cousin-in-law's convenience store as he tries to figure out what to do with his future.
Su Ae plays his noona who is slowly losing her memory, and Kim Rae-won will be the love who stands by her side. Coming from A-list writer Kim Soo-hyun (Life Is Beautiful), I'm expecting nothing less than top-notch family drama as the people in the heroine's life come to terms with her fading memory, and rally around her.
Thousand Day Promise premieres September 26, following Warrior Baek Dong-soo on SBS.
Via Sports Seoul
RELATED POSTS
Tags: Micky Yoochun, Park Yoo-hwan