Mics at the ready for Trot Lovers
Just a couple more posters and then we're there: A week out from the premiere of Trot Lovers, we're nearly at the end of the promo wave. Which is fine, since I'm happy to begin the actual cuteness of this drama instead of just sitting here waiting in hope of future possible cuteness. Impatience—that's just not something that ever gets better!
Above is the more standard lineup showcasing the drama's four main leads, with primary couple Jung Eun-ji and Ji Hyun-woo on the right, and rivals/frenemies Shin Sung-rok (as the agency prez and love rival) and Lee Se-young (as agency trainee and trot rival) on the left.
(I know Shin Sung-rok has put his eeeevil You From Another Star role behind him now, but I can't be the only one who sees him in these new stills and thinks, "Please don't kill our leads. He's totally going to kill them isn't he? Somebody had better stop him from killing them.")
The more I see Jung Eun-ji and Ji Hyun-woo together, the more I'm warming to the match, and I think her bubbly energy will go nicely with his haughty star-musician character. And we already know that they've both got strong voices and alternate careers in the pop industry, so I'm looking forward to hearing them belt out some tunes, peppered with lots of trot goodness. Now that's a sentence I never thought I'd say.
Trot Lovers takes over Big Man's Monday-Tuesday slot on KBS and premieres next Monday, June 23. Sing it!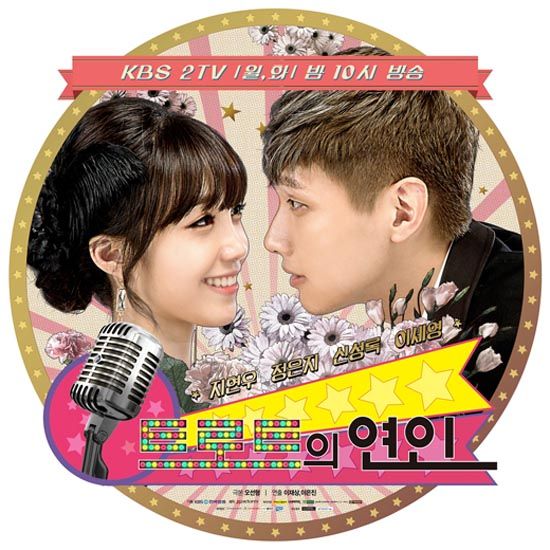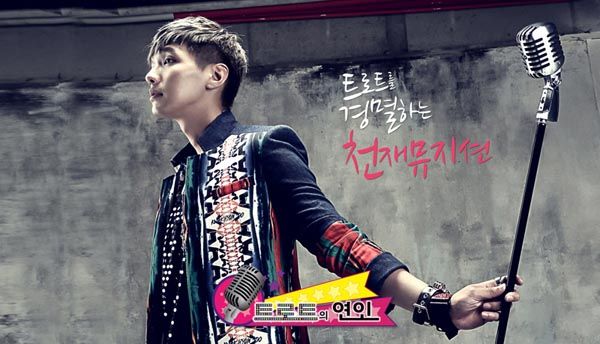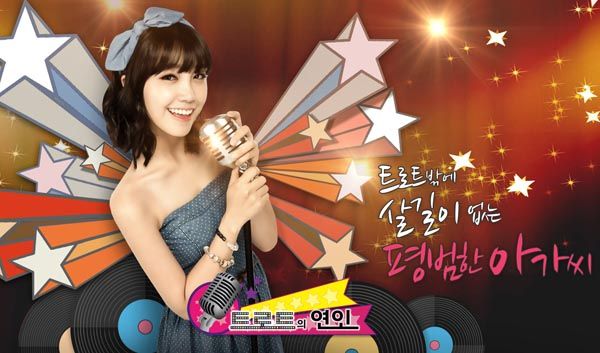 Via Star News
RELATED POSTS
Tags: Ji Hyun-woo, Jung Eun-ji, Trot Lovers