First stills from Road No. 1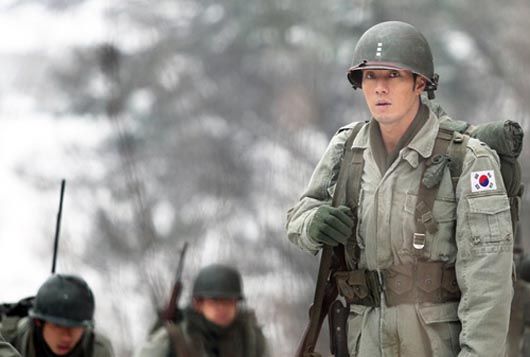 First stills are out for MBC's large-scale war epic, Road No. 1, which stars So Ji-sub, Yoon Kye-sang and Kim Haneul.
So Ji-sub said, "The script is interesting, and working with a director, staff members, and actors who are all so skilled makes me really happy. The atmosphere on set is really great, although these days there has been a lot of snow and the weather is freezing, so it's been difficult on the actors and production crew to endure the filming deep in the mountains. When we act, our mouths are all frozen so we can't even speak clearly."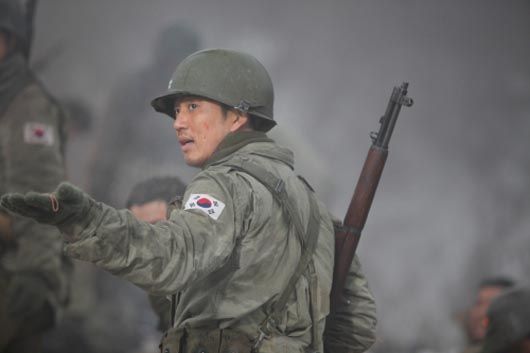 Road No. 1 is filming much of its footage in advance of its June premiere, but the shooting schedule is still packed. So acknowledges that it's hard work, but he's enjoying the experience fully.
Kim Haneul said, "When I read the script, I felt it deeply. It's a period of time that our grandmothers and grandfathers experienced in reality, so acting their lives was a huge honor." About her character, she said, "Soo-yeon isn't just one person, but someone who feels like everyone's mother or lover. It's my first attempt at a period drama and because of the scope of the people's emotions, I feel a lot of anticipation. I'm filming every day with excitement. It's difficult on a physical level, but even more so, acting each scene with Soo-yeon's wide range of emotions is so challenging it leaves me breathless."
Yoon Kye-sang, whose character grows up with military parents and is fiercely patriotic, said, "It's truly an honor to be a part of such a large-scale drama. It's a wonderful opportunity as an actor, and I feel driven to work hard." Like his co-stars, he also commented on the tough filming conditions: "It's a little tough to film in the mountains and the cold, but ultimately it allows us to convey a realistic setting, so it'll be better for the viewers. There's a lot to see in this drama and the story is extremely interesting."
Road No. 1 boasts a production budget of 15 billion won and has been in the works for three years. It premieres in June.
Via Newsen
RELATED POSTS
Tags: Kim Haneul, Road No. 1, So Ji-sub, Yoon Kye-sang