Chuno: Episode 12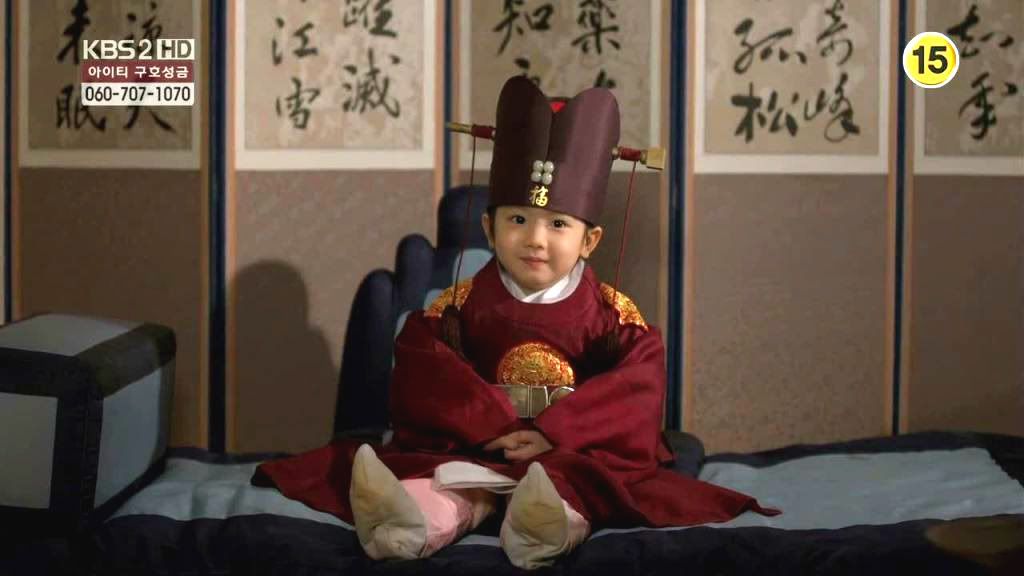 Last episode we see that at long last, Song Tae-Ha's men have been reunited at the Sleeping Buddha statue at Un-Joo Temple. They greet the Crown Prince Seok-Kyeon with reverence and a determination to see this conspiracy through to the end. All of these men of Song Tae-Ha have given up their lives to this cause. And Un-Nyun is awed by their unwavering commitment in the face of slavery and dishonor – maybe there is more to life than running away from slavery. Meanwhile, Dae-Gil, Choi and Wang-Son are less than a few miles away, maybe 10 minutes. Could this be the episode of meeting, or will PD Kwak yank our chains for another episode?
SONG OF THE DAY
"Nothing Else Matters" by Metallica [ Download ]
Audio clip: Adobe Flash Player (version 9 or above) is required to play this audio clip. Download the latest version here. You also need to have JavaScript enabled in your browser.
But we start this recap at the Royal Pavilion in Han-Yang, where the Qing Emissary Yong has arrived with the Qing Delegation.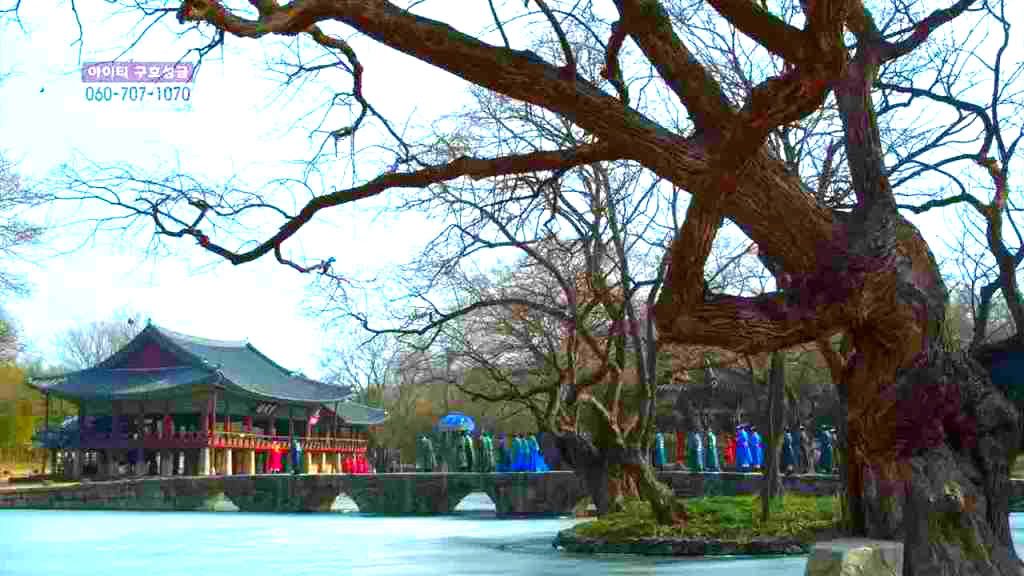 King Injo is worried at what this particular Emissary wants from him. It was just a few years ago that Joseon was beaten by the Qing Empire and King Injo himself was forced to bow three times before the Qing Emperor and by proximity, before Emissary Yong.
King Injo asks his number two man, the Left State Minister Lee Gyeong Shik, about the happenings in Jeju Island, where the last surviving son of the murdered Crown Prince So-Hyeon was supposed to be killed. Minister Lee tells the King that everything is going according to plan, and this relaxes the King. With this, we now know for sure that the King has been behind the murder of his own son.
It looks like it was King Injo's defeat at the hands of the Qing Empire that made the Crown Prince So-Hyeon go to Qing in the first place as a hostage. And it was this defeat that made the Crown Prince come back to Joseon as a different person, one with strange ideas and even stranger plans, plans that made King Injo have to murder his own son and kill off that son's lineage.
(Note: you can see on the front part of the teal gown that the Left State Minister is wearing, a design of a double crane. This Joseon-era design is called a hyungbae (형배), or badge. All high ranking government officials wore similar badges. A badge with double white cranes were for civil ranks one through three, while a badge with a single white crane were for civil ranks four through nine. Military officers wore similar badges, but instead of cranes, they had a combo-animal called a ho-pyo (호표, ho for tiger and pyo for leopard).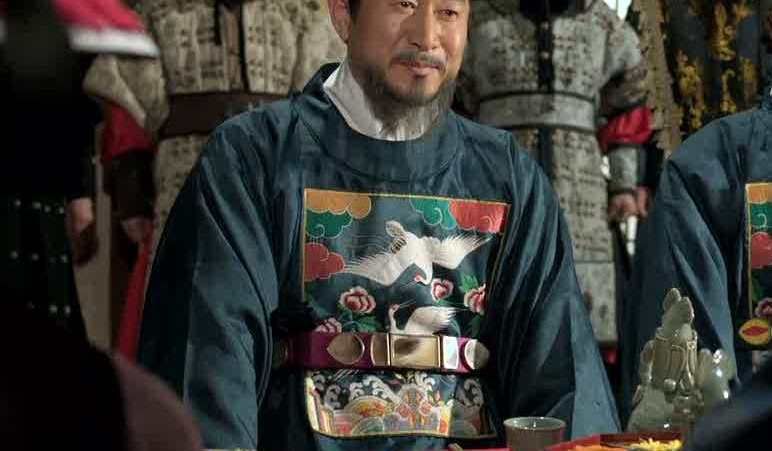 And back to Un-Joo Temple, where Dae-Gil has finally arrived, literally running straight up a mountain to get there. He finds nothing, as Tae-Ha and crew have already made it to the Temple proper, where they plan on obliterating their tracks. Wang-Son calls out for Dae-Gil and Choi, as he has found tracks that lead to the Temple.
And at the Temple, Un-Nyun prays inside the Sanctum, bowing multiple times before the Buddhist idol. Despite being born a slave, Un-Nyun seems to have been schooled well in ritual activity, and performs rites of cleansing. Tae-Ha has sent his men ahead, and joins Un-Nyun in the Sanctum.
Un-Nyun: I prayed for success and peace to follow you Nauri.
Tae-Ha: The time to leave is now.
Un-Nyun (looking at Tae-Ha): Alright.
Tae-Ha (returning her gaze): Why aren't you asking where we are heading?
Un-Nyun: Where we end up going, is not important. Who you go with, is what is important.
Well, it was only time before the vapid charms of Song Tae-Ha are finally working on Un-Nyun. Either that, or Un-Nyun has resigned herself to the fact that her love has been dead for 10 years, and she better start working it if she wants to have a nice home and a family. It was a long time Joseon statistic that women slaves over the age of 20 who escape and pretend to be yang-ban noble women have a better chance of being killed by a terrorist than they do in getting married. Un-Nyun undoubtedly knows this, and is trying to make the best out of her life.
Finally, Dae-Gil and crew reach the Temple, passing by a group of slaves carrying a carriage, which was used by yang-ban women to travel long distances without getting covered in dust and being hit by sun or rain. They ambush a sturdy little monk, who schools Dae-Gil on proper titles when speaking with a monk.
Dae-Gil shows a picture of Tae-Ha, and the little monk relates that they were there and left a little before. Dae-Gil shows a picture of Un-Nyun, and the little monk says that he views women as rocks and does not see them. Dae-Gil then asks if the little monk has seen a rock shaped like Un-Nyun, and the little monk nods.
Dae-Gil and company rush off and fall for the first and second of Tae-Ha's tricks with false horse tracks and the empty carriage. Dae-Gil realizes that they have been tricked, and deign not to chase ghosts into the darkness. They head to a local inn to discuss their next move.
Meanwhile, Left State Minister Lee means Qing Emissary Yong for a repast and to discuss the importation of water buffalo horn, the primary element in the fabled Joseon military bow. Additionally, Emissary Yong mentions the fact that Prince So-Hyeon was like a son to him, and that So-Hyeon's children would be no different that Yong's own children. And for that relationship, Emissary Yong wants to take So-Hyeon's last son, Prince Seok-Kyeon, and raise him as his own child in Qing.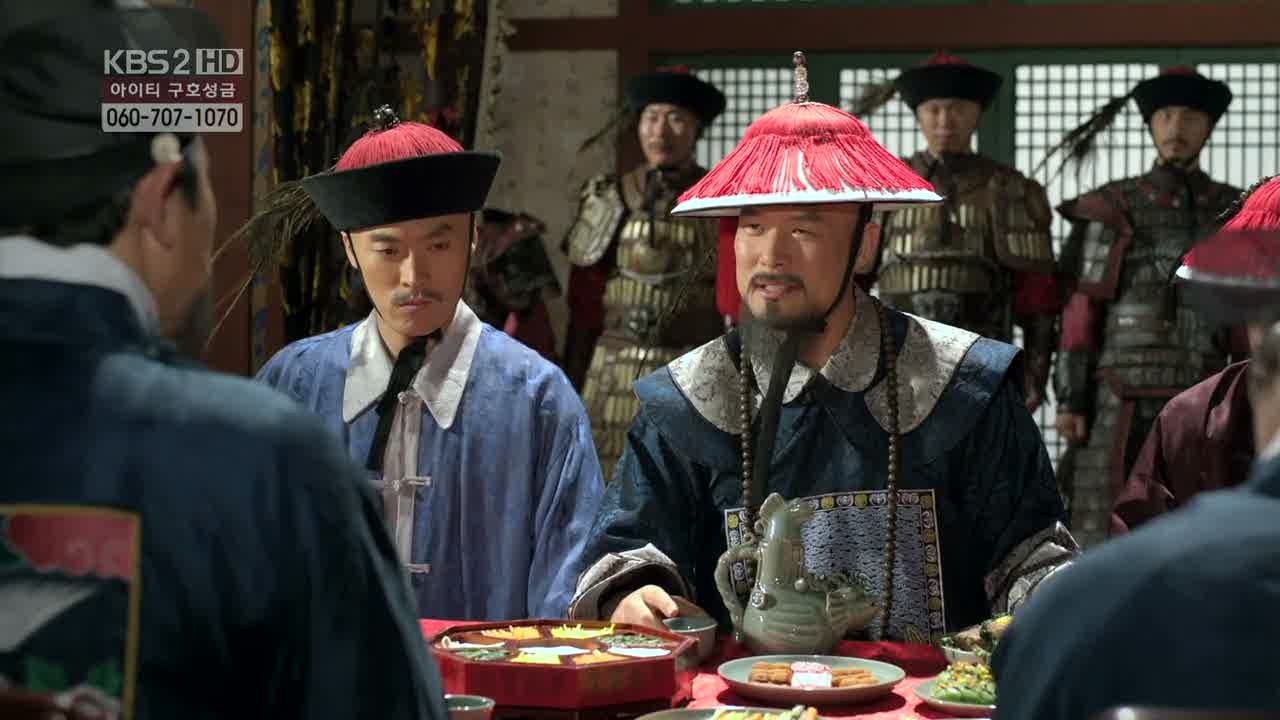 Minister Lee would have been a fine poker player as he makes no reaction at all to this development, and later wonders how Emissary Yong will take to the news that Prince Seok-Kyeon is dead like his brothers and his dad.
But, poor Minister Lee, he doesn't know that at that very moment, General Song Tae-Ha has gathered up his men and have safely transported the child Prince Seok-Kyeon to their temporary headquarters, a compound where scholars generally meet to discuss politics and governance. This is where they meet up with the yang-ban co-conspirators.
This part requires a bit of explanation. In any conspiracy to take down a government, there will be a need for both military and civilian authority. The military authority lies in the hands of the professional soldiers, their commander(s) like General Song Tae-Ha, and the nobles with estates that are large enough to conscript scores or even hundreds of men. The civilian authority would be comprised of the scholar-noble, who passed rigorous examinations showcasing their knowledge of language, history, science and philosophy. In this case, Scholar Jo here is the head of the civilian authority and Song Tae-Ha is the head of the military authority. Without both of these men, the conspiracy would not be successful as the military authority provides the muscle and the civilian authority provides the justification.
Not more than few miles away at a local inn, Choi and Dae-Gil converse in the night air – not about rulers and men, but about affairs of the heart.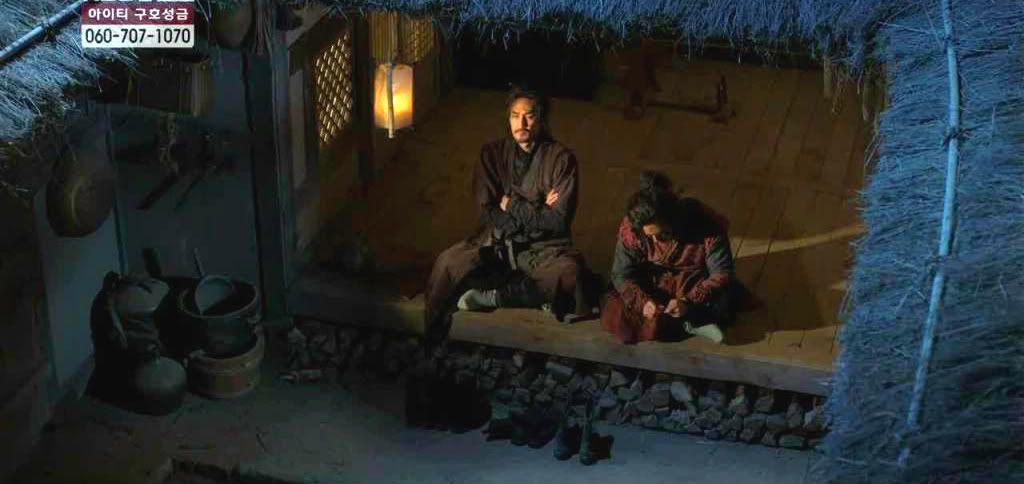 Choi: If you find Un-Nyun, what will you do?
Dae-Gil: What would I do indeed…. I would do as the law commands.
Choi (looking at Tae-Ha): Do you think that she and Song Tae-Ha really got married?
Dae-Gil : How can I believe that guy's words? They would say anything to survive?
Choi: And what if she is married and living happily. What would you do then?
It is heavy foreshadowing here, and Dae-Gil pauses for a bit, holding up a throwing knife not unlike the one he hit Un-Nyun with in the back, albeit by accident.
Dae-Gil: She cannot be allowed to live happily…. Not when I am living like this. Not with… me ending up living like I have been living. She cannot be allowed to live happily.
Choi: Whatever the result, you should set your mind to be still… what is important to us, is the 500 nyang that would get for Song Tae-Ha.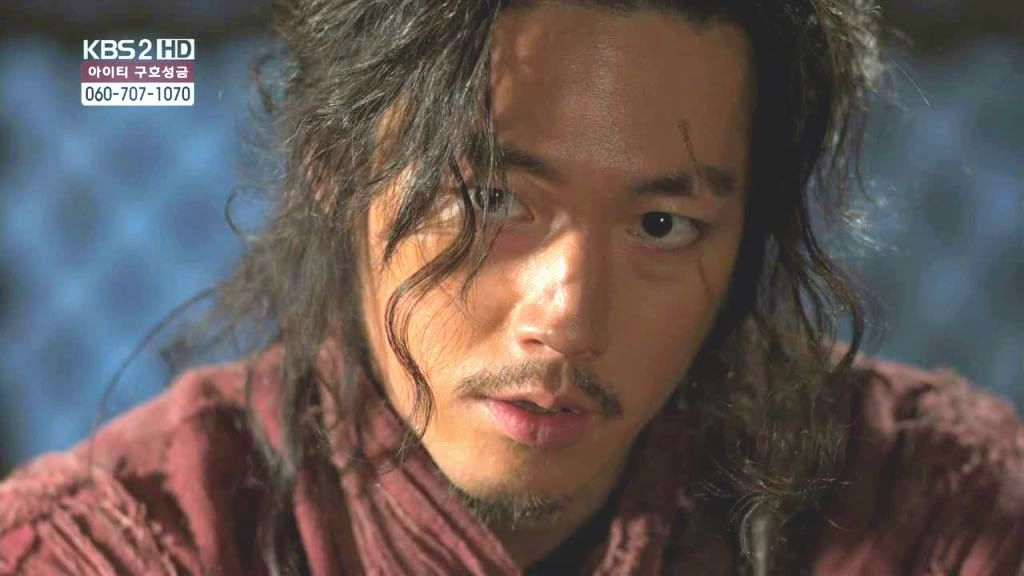 Choi then tells Dae-Gil that they are family and that if Dae-Gil needs to lean on someone, he can lean on him and Wang-Son. But while Dae-Gil snorts at that, Choi knows that Dae-Gil feels the same way. They are family.
Unlike Dae-Gil and his warm and fuzzies with his adopted family, a far different feeling pervades Commander Hwang, aka Hwang Chul-Woong, aka the Slayer. He has finally made it back to Hanyang, but barely. His wounds from his battles in Jeju Island, where he had his ass beaten down by his nemesis Song Tae-Ha, have not healed properly and Commander Hwang is on his last legs. He stands outside his poor mother's home, but cannot bear to greet her – not like this.
Winter must be cold for those with no warm memories, and the blackened heart of Commander Hwang is such that he cannot even enter into his mother's home to receive care. He is but an animal now, a killer animal, and he cannot let his mother see him like this. Commander Hwang is not only publicly disgraced (and who can only be cleared and reinstated by his evil father-in-law, Left State Minister Lee), but he has no friends, nobody he can trust. He collapses from blood loss and exhaustion… luckily in front of Magistrate Oh, who recognizes Hwang as the son-in-law of Minister Lee. Magistrate Oh recognizes a windfall when he sees one, and piggy-backs Hwang back to Minister Lee's home.
Minister Lee is beside himself with frustration at seeing Hwang like this, realizing something must have gone horribly awry in Jeju Island. Minister Lee's daughter, though, cares not at all for the secret mission and cares only for what little she can to comfort and tend to her husband.
Morning brings a refreshed Commander Hwang, all better and ready to go out do more killing. Minister Lee is not happy at the situation though, and tells Hwang that if he fails again, for him not to come back, because not even a Commander Hwang corpse would find a resting spot in this household. A bit harsh, but Hwang is in no position to argue the merits of his demise.
Far away, the object of Minister Lee's consternation is finally being treated with the adulation and respect that a Crown Prince deserves. Prince Seok-Kyeon is, after all, the "Rightful Successor to the Throne." I put the title in quotes, because really when it comes to ruling and power, might makes right, and might really is arbitrary. Prince Seok-Kyeon might be the last surviving son of the late Crown Prince, but since the King has already declared Prince Seok-Kyeon's uncle, Prince Bong-Rim, to be Injo's heir, this adulation borders on treason.
Still, Prince Seok-Kyeon doesn't seem to mind. I don't have an opinion on who should be the Crown Prince, but I do have an opinion on the boy. He is SO CUTE! If power and might are arbitrary, then I vote that the Royal Successor should be the one who is the cutest. And that's why I would get behind Prince Seok-Kyeon. With this ceremonial declaration of allegiance, we now see the organization of the conspirators and their shadow-government. Mimicking a royal court, we have a mini version on display: on the right side of the Prince, you have the military, led by General Song Tae-Ha. And the civilian authority, led by yang-ban extraordinaire Scholar Jo, is on the Prince's left side.
Just a few miles away, Dae-Gil and company are planning their heuristic search algorithm. Rather than fruitlessly wasting time and energy trying to search for people who don't want to be found and are good at hiding their tracks, Dae-Gil cleverly orders his guys to search for traces of impact of a large number of men suddenly coming together and living. This is reminiscent of the movie Under Siege 2: Dark Territory, where evil mastermind Travis Dane figures out that he can track and destroy the otherwise invisible F-117 stealth fighters by tracking the air turbulence created around the airplanes.
Meanwhile, things are settling down for Un-Nyun, who is beginning to see life after Dae-Gil as not being a terribly bad thing. She has got her very own Song Tae-Ha wrapped around her finger like a rubber band, and everybody thinks she's a noblewoman and not a slave. Life is good. Un-Nyun rolls up her sleeve and volunteers to feed Tae-Ha and his men, another signal that Un-Nyun has moved on. And why not? Dae-Gil has been dead for 10 years – how long must she mourn? And why spend the rest of your life moping?
But good feelings aren't in abundance in this episode. Hwang Chul-Woong is getting ready to take off again. He's a busy man – he's got a ton of old men, women and children to threaten, innocents to kill, righteous people to torture. It's going to be a busy few days for him, and he doesn't have the time to deal with his wife. But then again, even so, Hwang doesn't have to be a jerk. Looking straight at her, Hwang calmly states that the biggest mistake that he ever made in his whole life was marrying her.
Hwang Chul-Woong: Listen well to my words. I will reveal this for all to see, when I stomp on your father and stand over and on top of him.
Wow, if I were there, I would reply, "actually, the biggest mistake that you ever made was in rejecting this woman's love, the one person other than your mom who loves you unconditionally, you virtue-less and soul-less man." Still, we can interpret this in two ways. First, Hwang could be saying the biggest mistake of his life was to marry her because due to her palsy. Or, Hwang could be saying that he regrets marrying her because it has meant that he has to obey an equally soul-less man, Left State Minister Lee. I have a feeling that what Hwang regrets most is that he has become a person that can no longer see his mother because of how evil he has become. If there is a person Chul-Woong hates more than himself, it would be Minister Lee.
Following in his own search path apart from his company, Dae-Gil has his own bright idea and heads to the owner of the carriage that was left in Un Joo Temple. He wants to know who borrowed the carriage from the owner. The owner declines to acquiesce to Dae-Gil's request, and Dae-Gil is forced to fight and kill the owner's guards. The owner then spills the beans. The borrower was this scholar guy, who is staying up in a seo-won (meeting hall for scholars) nearby. With that information, Dae-Gil has at long last finally found his target location!
And at that target location, Scholar Jo is meeting with all of the top advisers. Against Song Tae-Ha's better judgment, Scholar Jo wants to lead a revolution against the King and his son Prince Bong-Rim, to install Prince Seok-Kyeon as the new King. Song Tae-Ha is man who has led his whole life with the principle to defend Joseon against all enemies, but never to spill Joseon blood if he can help it. And now Scholar Jo, this armchair warrior, wants Song Tae-Ha to lead an army against his own people.
Not only that, but Scholar Jo wants Tae-Ha to drop Un-Nyun like a bad habit, so that Tae-Ha would be focused on the duties at hand. It is hard enough to lead a revolution, but impossible to do so when half your thoughts revolve around cuddling your new wife. That touches a sore spot, and Tae-Ha abruptly gets up.
Believing that marriage to Un-Nyun will calm Scholar Jo's fears that Un-Nyun is a security risk, and also to sate his growing need to be with this woman, Tae-Ha goes to see Un-Nyun and proposes that they marry. Un-Nyun is not pleased with the least romantic proposal in the history of marriage, but after Tae-Ha tries again, and this time with feeling.
Un-Nyun begins to sense that she will finally be creating a new life for her and happily agrees. If her earlier dreams of life with Dae-Gil, back when she was a slave, were just childish fantasy, then these dreams must seem so real to her. She is finally getting what would be like winning the lottery for just about any woman in Joseon – a chance to being a happily-married noblewoman married to a General yang-ban who is about as milque-toast as they come. Don't forget to take out the trash, Tae-Ha.
but of course, all of this is based on her assumption that Dae-Gil is dead. But you know what they say about making assumptions. Actually, I'll quote Travis Dane, again from that very excellent movie, Under Siege 2: Dark Territory, when he says, "Assumption is the mother of all screw-ups!"
Sure enough, Dae-Gil is not dead. He is making a mad dash for the seo-won, as Un-Nyun readies herself for marriage. The look on Un-Nyun's face betray both joy and sorrow, as apparently she still has not let go of the past even as she takes hold of another man's hand.
As much as I have mixed feelings here, and as much as Un-Nyun also seems to have mixed feelings about all of this, what else can she do? She has got nothing and being married to a Song Tae-Ha and living in silken han-boks certainly beats running around dressed a lavender robed man trying not to get attacked by unscrupulous men. It may even be that she is starting to love Tae-Ha, for his gentleness, his firm convictions and integrity, his skillful martial arts. Is it possible for lightning to strike this fated young woman twice?
Sprinting from the carriage owner's house, Dae-Gil arrives at the seo-won – but is he in time? Dae-Gil jumps over the seo-won compound's walls and sneaks around to the living quarters area, searching for Tae-Ha and Un-Nyun. Dae-Gil sees Tae-Ha first and takes out his knife, but then a beaming Un-Nyun appears. It looks like they really are a happy couple…
The words spoken earlier by Dae-Gil to Choi echo now.
Dae-Gil: She cannot be allowed to live happily…. Not when I am living like this. Not with… me ending up living like I have been living. She cannot be allowed to live happily.
Would Dae-gil really have the heart let them go? The look on Dae-Gil's face says… no.
Comments:
It is noteworthy that Dae-Gil arrives at Un-Nyun's wedding ceremony, in time to stop it if he so chooses. Now, Dae-Gil has a choice of options, and he will be the one who is responsible for the chain of events to follow. This really has been Dae-Gil's story, and up until now for half this series – 12 full episodes, he has chased Tae-Ha and Un-Nyun around Joseon. What lies ahead for the next 12 episodes is the result of whatever choice Dae-Gil makes here. But given the amount of time that the story lines have really focused on Dae-Gil and his search for Un-Nyun, you have to wonder whether there will be an equal time spent with Un-Nyun, in reciprocation or in askew of Dae-Gil's feelings and heart.
My one comment with respect to this episode is "finally!" I am not particularly thrilled with the pace of this drama, and had this turning point in the series appeared in Episode 8 or 9, I don't think we would have lost anything. But, big budget sageuks need a ton of money to be produced and I suppose advertisement revenue is a reason why this series is 24 episodes rather than 18 or 20. I only wonder how much better this drama could be so far, if all of this chasing hadn't been so drawn out.
RELATED POSTS
Tags: Chuno, Jang Hyuk, Lee Da-hae, Lee Jong-hyuk, Oh Ji-ho