Actresses captured pre-red carpet in Allure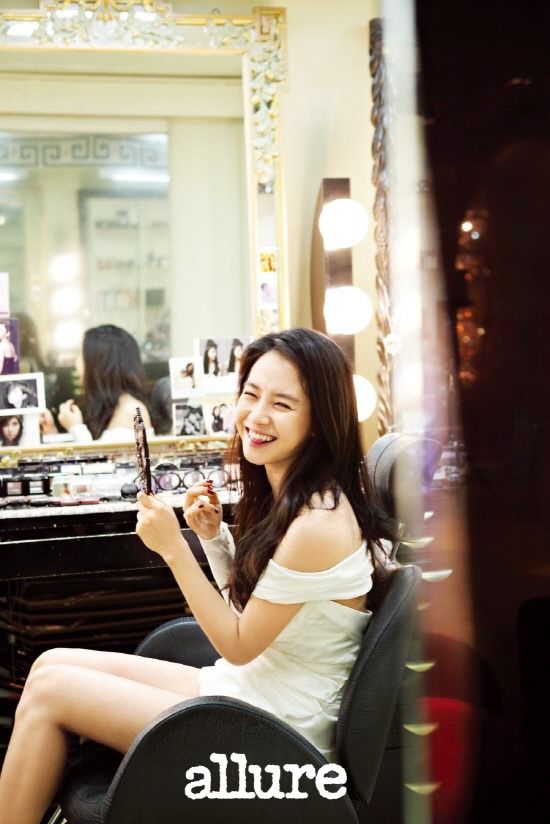 Allure had the foresight to photograph a slew of actresses while they were getting ready for the end-of-year awards ceremonies, and they'll be featured in an upcoming spread entitled "One Hour Before the Red Carpet." I love moments like the one captured above, of Song Ji-hyo (Goong, Serious Crime Squad), which shows her goofy side, made popular this past year by her gregarious turn in variety programs like Running Man.
Kim So-yeon (Dr. Champ, Prosecutor Princess) looks RIDICULOUSLY stunning, as per usual. This woman has never met a red carpet dress she didn't rock. It actually makes me laugh to think of all the crazy outfits she wore in Prosecutor Princess, when could have looked like this. Some actresses look better in everyday wear, while others, like Kim So-yeon, should really just spend all her days in red carpet gowns. Hell, I would, if I were her.
Below her is Kim Jung-eun (I Am Legend) who really did look amazing at the SBS Awards as well. She looks effortlessly chic, and mostly just sunny and bright, which I always love about her. Below her is Lee So-yeon (Dong Yi), who wore a nice flashy shade of red to pick up her award, and looks beautiful here.
The spread, featuring thirteen actresses in total, will be in next month's issue of Allure Korea.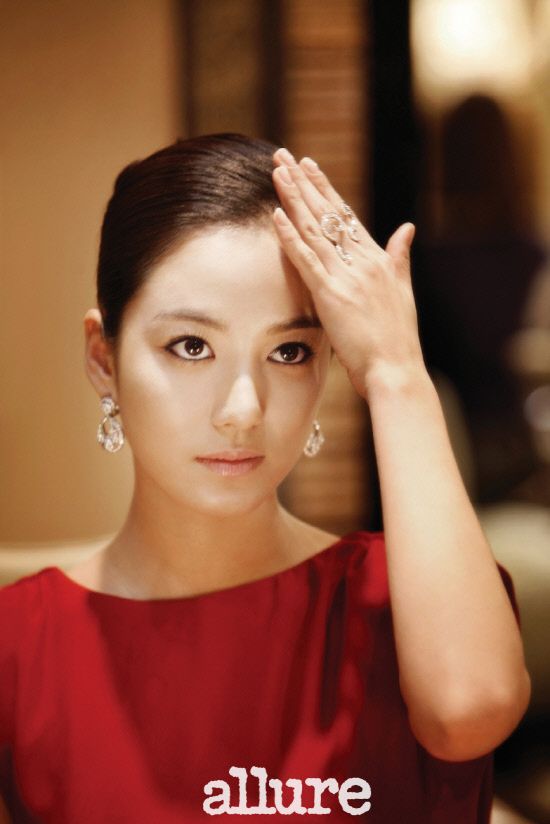 Via Sports Chosun
RELATED POSTS
Tags: Kim Jung-eun, Kim So-yeon, Lee So-yeon, photo shoots, Song Ji-hyo