Manny has its love triangle
Another cast member has been added to the upcoming tvN drama Manny: model-actress Byun Jung-soo (Pasta), who reunites with her Bad Couple buddy, Choi Jung-yoon (Smile, You) — albeit as rivals, this time.
The drama stars Seo Ji-seok (Gloria, OB-GYN) as a proud New Yorker who's employed as Seoul's top manny –a man nanny — who works for and lives with a single mom with two kids (Choi). Romance and comedy ensue.
Byun once again plays a confident, assertive woman who puts her career ahead of the desire to marry. (She played one such woman — though a less likable one — in Last Scandal of My Life as the old flame.) Her Janice character is the CEO of a modeling agency, who has a tendency to swear a lot.
Janice has a romantic storyline with Seo Ji-seok's character, which is sure to put her in conflict with Choi Jung-yoon (below), who plays a single mom juggling work with child care. Both ladies will be dealing with a noona romance; Seo is younger than both by several years. (Choi is 33, Byun is about to turn 37, and Seo is 29.)
Choi said, "As I experience my thirties, I've been thinking more about and wanting marriage. Playing a mother will be a big, new challenge." It's not her first time playing a mom, though; she was one in 2007's Bad Couple, where Byun played her stalwart best friend and stood up for her when her character was getting cheated on by her bastard husband.
I like both actresses, who both have easy, approachable screen presences. Now let's see them both falling for the same hot young manny. While the promo info is worded ambiguously as to who the main pairing is, I'm pretty willing to bet it's the two below. (See how they're even standing the same! And the couple that poses together…stays together?)
The drama premieres on April 13, airs on Wednesdays and Thursdays, and will have 16 episodes.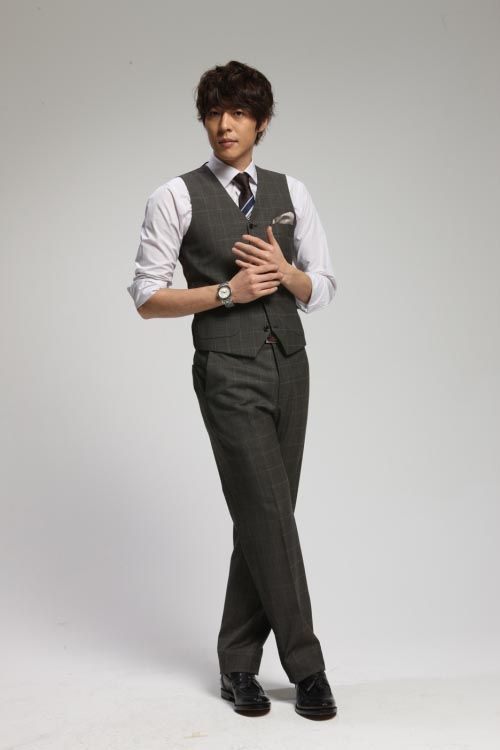 Via Sports Chosun
RELATED POSTS
Tags: Byun Jung-soo, Choi Jung-yoon, Manny, Seo Ji-seok