An acting family emerges with the "Ron Sisters"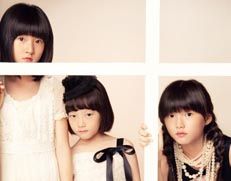 Holy crap, there are THREE of them? Korea's well on its way to establishing its own acting family dynasty with these three youngsters. And here I thought 11-year-old Kim Sae-ron was a marvel all on her own, but it turns out she has two younger sisters with equally big acting aspirations.
When it was just Sae-ron, she was most often associated with Won Bin, having starred with him in Ajusshi (The Man From Nowhere) (not to mention popping up with him at various awards ceremonies last year, decked out in all her awesome ensembles). She's quickly made a name for herself acting alongside other big names like Kim Seung-woo and was a highlight of the weekend drama Can You Hear My Heart?
Then her younger sister Kim Ye-ron, age 7, took a role alongside Park Min-young in the horror flick Cat: Two Eyes That See Death, and the press started calling them the Korean Fanning sisters. Now there are three in the spotlight with middle sister Ah-ron about to debut, and the press has given them their own nickname: the "Ron Sisters," per the common character in each of their names.
Youngest Ye-ron seems to be on her way to following in Sae-ron's footsteps as a child actress to watch out for, with her performance in Cat: Two Eyes That See Death earning her praise for her innate acting ability. Ah-ron will be making her screen debut alongside unni Sae-ron in the upcoming film Bobby, which stars Lee Chun-hee as a boorish adoption broker who tries to adopt his niece out to the States.
The three sisters were featured in a recent Movieweek spread, and the photographer in charge of the shoot, Park Eun-jin, said of maknae Ye-ron, "When she's walking around the set, she just looks like a cute child, but out of her expressionless face overflows this keen sensitivity. It's like seeing Natalie Portman when she was a child."
Renowned photographer Lee Jeon-ho also said, "Ye-ron is very certain in her character analysis, and understands so quickly that I was startled. If I just say, 'Let's try an expressionless shot,' she knows how to take that even further and create more on her own."
Cat: The Two Eyes That See Death was released in theaters in July, just about the time that Can You See My Heart? wrapped up its three-month run on MBC. Bobby has not yet begun filming, and aims for a 2012 release.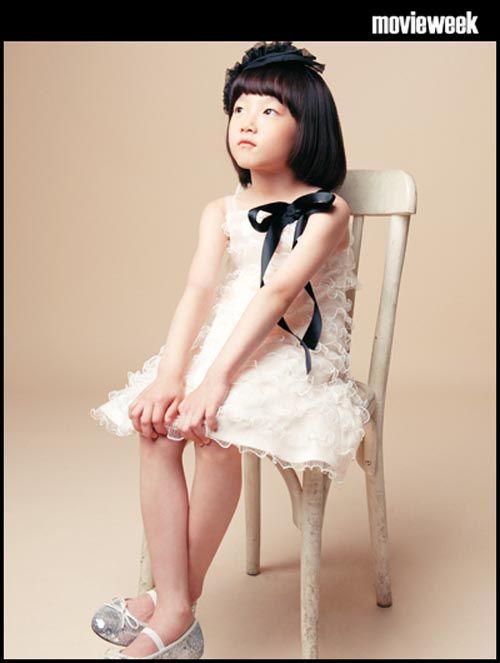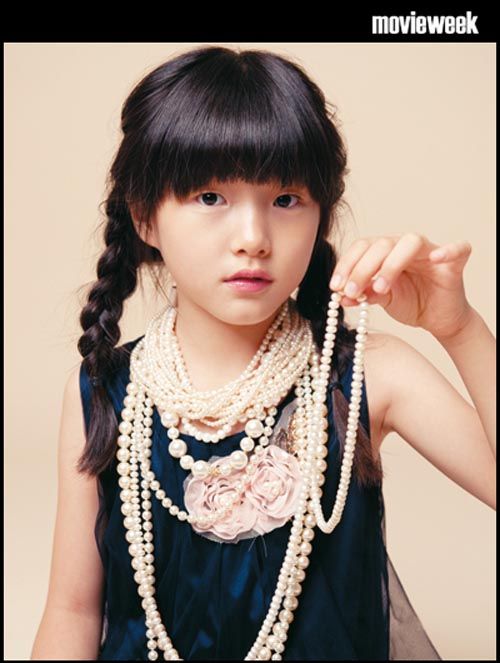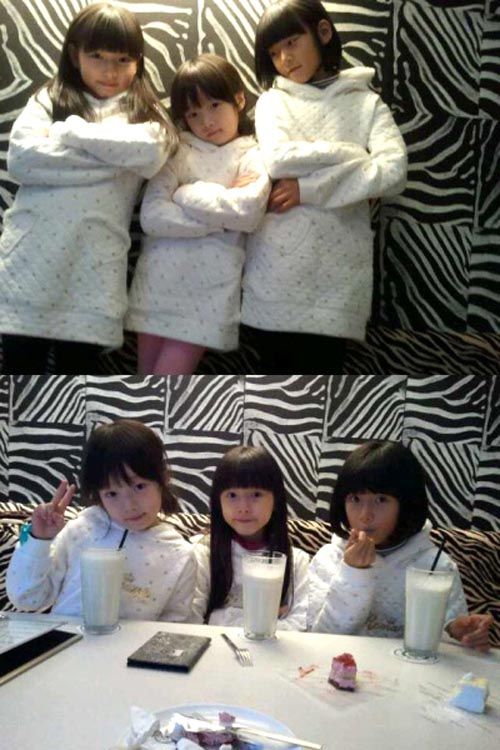 Via Segye
RELATED POSTS
Tags: Kim Ah-ron, Kim Sae-ron, Kim Ye-ron