Jung Il-woo's new drama Flower Boy Ramyun Shop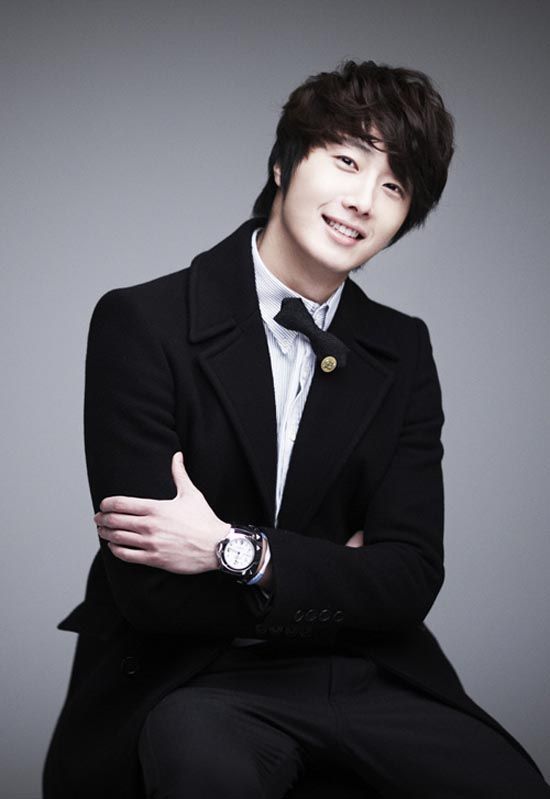 From pretty-boy masked heroes to pretty-boy Schedulers to pretty-boy… ramyun purveyors? The poster boy for the "kkot-minam" (flower boy) generation, Jung Il-woo, has signed on to a new drama called Flower Boy Ramyun Shop, which will air on tvN following Birdie Buddy.
Flower Boy Ramyun Shop (a working title) is the first drama in tvN's planned "Oh Boy" series, which plays with the trendy drama format and features a star-studded lineup of flower boy leading men. The strategy is to make a direct play for the young market, and create an Oh Boy brand that opens the door for other related products and enterprises.
The Oh Boy series includes a reality/audition program, with the intention of being a long-running brand. Oh Boy Audition plans to premiere in October with seven episodes, scoping out the new generation of pretty boy leading men. The winner of that series wins a role in the second drama in the Oh Boy series, Flower Boy Attack Band.
Then at the end of October, Flower Boy Ramyun Boy will premiere, broadcasting on Mondays and Tuesdays. Jung Il-woo will play Cha Chi-soo, a conceited chado-nam (cold city man) from a wealthy family. He's confident and chic, but also has a hidden pure side underneath it all. Aw, he's a teddy bear hiding in asshole's clothing. He's the son to the country's biggest food product conglomerate (think Nongshim, or Lotte).
Chi-soo's also used to making women's hearts flutter, but it's a noona (6 years his senior), Eun-bi, who grabs his attention — and with her character described as an easygoing physical education teacher-in-training, I'm gonna guess she's far from his usual type. (Aw, now I want to see him re-team with Yoon Eun-hye, though I won't hold my breath for that pairing. But she'd fit the description so well. I'd be happy with Lee Yoon-ji or Nam Sang-mi, though, although those are also pipe dreams.)
I'm going to love seeing Jung Il-woo as the lead in a romantic comedy. Despite his pretty-boy status, this is actually a first for him, playing the leading rom-com man. His most known roles have been as a scene-stealing teenager in Unstoppable High Kick, righteous hero in Return of Iljimae, and the crankypants Scheduler of 49 Days. Jung's last rom-com was 2009's My Fair Lady, but even putting aside how awful that show was, he was just a second lead there. He did have a romantic loveline in the 2007 movie My Love, but he was only one of many characters in that omnibus project.
Man, is tvN on a roll or what? They really aren't kidding about making a substantial foray into the prime-time drama market. And with their newfound dedication to bringing us a whole slew of pretty manboys to flood their dramas, I am ALL for it.
Via E Daily
RELATED POSTS