Lee Min-ho and Park Min-young confirm they're dating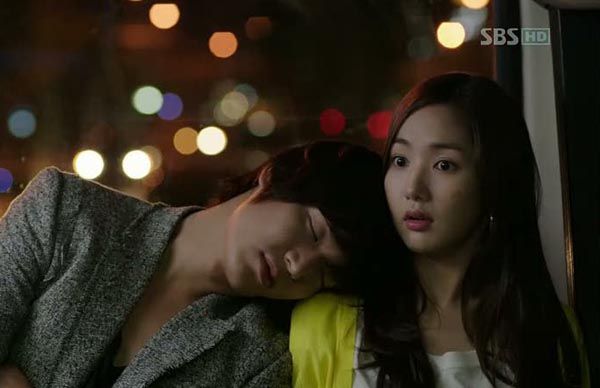 javabeans: The City Hunter and Nana Bear?!! They've just confirmed it, via Park Min-young's agency.
girlfriday: They're DATING? In REAL LIFE?
javabeans: It's like my fantasies have collided with real life and now I'm all confused where one starts and the other stops.
girlfriday: And that's different from a regular day how? Maybe it's a sign that we should just give into City Hunter being reality.
javabeans: I…am…so…conflicted. On one hand, there go my fleeting, albeit delusional, daydreams of kidnapping — er, winning over Lee Min-ho with my charms. On the other hand… it's City Hunter and Nana Bear!
girlfriday: I'm simultaneously wailing and squeeing.
javabeans: So, the facts: They've known each other for years and even were in a drama together — 2007's I Am Sam, although she was a lead and he was just a minor supporting character. But they reportedly developed feelings over the course of shooting City Hunter.
girlfriday: Because how could you NOT fall in love with Lee Min-ho in City Hunter??
javabeans: DUH, talk about foregone conclusion. The official story goes, they started seeing each other after the show wrapped — a cup of coffee here, a drink there — and that developed into full-blown romance. Now they've been a couple for a month.
girlfriday: I KNEW his googly eyes at her wearing nothing but his white shirt wasn't just an act.
javabeans: This is every shipper's, fanficcer's, drama fanatic's dream come true. Almost literally. I bet this soothes some wounded souls after the ambiguousish ending, yeah?
girlfriday: I still contend that ending is in no way ambiguous, but whatever.
javabeans: I agree with you on the ghost theory (as in, PIFFLE!) but the romance was left open, kind of.
girlfriday: Ah yes. Well I much prefer their real-life counterparts getting the happily ever after.
javabeans: Aww, I just want them to be together all giddy-like and happy forever and ever.
girlfriday: All goofy and adorkable.
javabeans: Also: City Hunter 2!! Please? Don't you lovebirds want an excuse to shoot a whole twenty-episode series where making goggly eyes at each other and being adorable is part of the job description? And you get PAID to do it???
girlfriday: Romance Lee Min-ho on- and off-screen? Best. Job. Ever.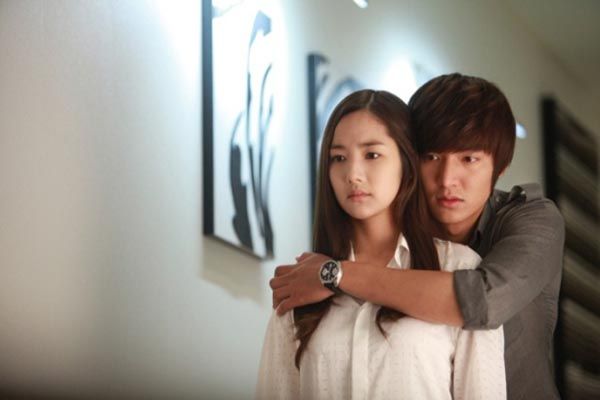 Via Newsen
RELATED POSTS
Tags: conversation post, Lee Min-ho, Park Min-young, star romances