Eom Ki-joon headlines new OCN series The Virus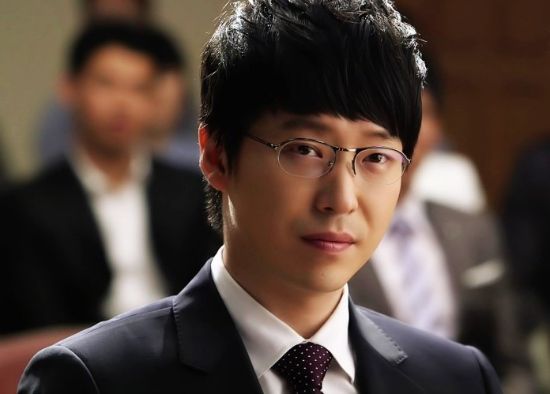 A new OCN series and Eom Ki-joon (Ghost, Scent of a Woman) as the show's leading man? It's a double-plus-good news day. He's been announced as the star of a new franchise for the cable network called The Virus, due out in March, about a deadly mutant viral infection and the Special Contagious Disease Crisis Team formed in order to stop it. 'Cause yunno, in dramaland you can't get anything done without a Special Team. I wonder if they'll get creative and cobble it together with two CDC scientists, a cop, and a hacker. On the one hand, a medical-contagion drama sounds awesome. On the other, it sounds just like this drama. How about we just let you two sort out your own chicken-egg issues?
OCN is another cable network that's built up a nice little niche in original programming over the last few years — the dark crime thriller cousin to tvN's rom-com flower boy set. Shows like Vampire Prosecutor, God's Quiz, and TEN are the network's flagship multi-season shows that all have a few things in common: high style, blood 'n' guts, and a crime procedural backbone. The Virus will be a mystery thriller (so right at home then) and a likely candidate for multiple seasons if it performs as well as the other shows.
It'll be a 10-episode series helmed by a newbie PD-writer team — PD Choi Young-soo and writer Lee Myung-sook. Eom Ki-joon stars as Lee Myung-hyun, leader of Team Kill Mutant Virus, a workaholic thrill-seeker who's prickly, but plunges himself into his work like no one else. He's the type to do anything to get at the answer, at the cost of alienating his colleagues. Sounds like your average tv scientist/doctor hero, give or take a cane or a messy love life.
The drama will be a conspiracy mystery from the outset, as the hero discovers that what the deadly mutant virus is, is less important than where it came from. I think 12 Monkeys/Contagion/Outbreak and the like is a great drama setup — instant tension, high stakes, a world thrown into chaos, and potential for all sorts of episodic storylines. And you can't get a team as deserving of white hats as one trying to save the entire population from deadly infection. Who knows, maybe infectious disease scientist is the hero to be in 2013.
The Virus premieres in March on OCN.
Via Joy News
RELATED POSTS
Tags: cable programs, Eom Ki-joon