Kim Ah-joong plays cat burglar to Joo-won's cop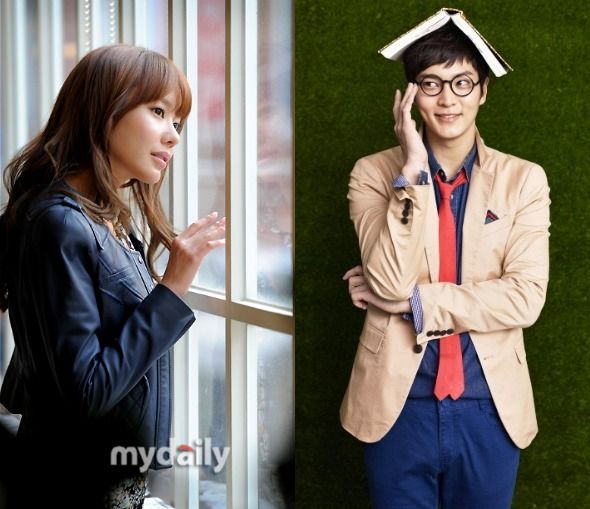 It looks like we might have a leading lady for Joo-won's new romantic comedy film called (super vaguely) Only You, about a cop and a house burglar who fall in love. Kim Ah-joong (My P.S. Partner, Sign) is reportedly in contract negotiations to take the role, though it's not finalized. Hm, I don't have strong feelings about her either way, but I can see her being good at a rom-com cat burglar role — it seems perfectly suited for her, if a bit pat, but obviously they weren't going very far out of the casting box with Joo-won as another cop either.
It's not a pairing that jumps out at me as sparkling (she's his noona by five years, but the difference doesn't seem that severe) — they just have very different vibes. The problem with Joo-won is that he skews so young for his age that he tends to make any age gap more pronounced, but if they're written well, I can see the pair looking good together, and in the very least, being funny together. Basically, it's not a pair I'd have handpicked, but I don't see why they couldn't be cute together.
She'll play a cat burglar, while he's a cop and a profiler. The profiling must figure into the story in some way, though there are no plot details yet for how and why the cop and robber end up falling in love. Even though the setup seems obvious, it's a little more appealing than your average opposites-attract rom-com. Because there are higher stakes and laws to break, and possible jail time separations… and well, you can't really go wrong with a Batman/Catwoman romance, even without the spandex. *now imagining it with spandex*
The movie plans to finish casting and start shooting by the end of April for a release later this year.
Via SBS E!
RELATED POSTS
Tags: Joo-won, Kim Ah-joong