Kim Hyun-joong offered lead in Age of Feeling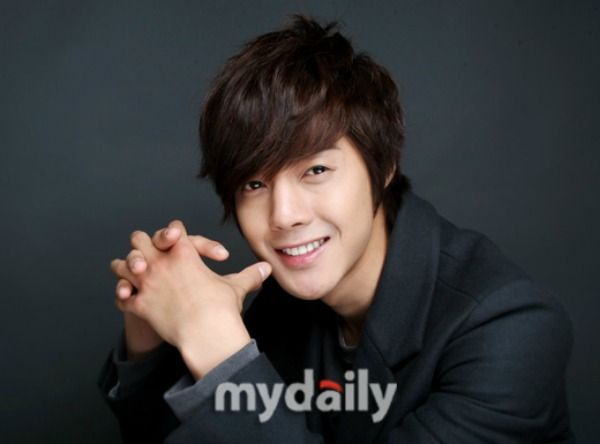 Remember Age of Feeling? I'm happy to have the period action melodrama back in headlines now that it's courting a new hero—this time in Kim Hyun-joong (Playful Kiss, Boys Before Flowers). Maybe third time will be the charm in scoring a lead?
This is a show that always sounded really cool—action and romance in 1930s Shanghai, amidst the Japanese Occupation and expats in China. On the shallowest level available, think of the nifty fashions and hairstyles and period sets. I'm still looking forward to the show, though admittedly the longer it takes for production to pull together, the more things there are that give me pause. First off, if they get Kim Hyun-joong signed on—he is considering the offer, with no decisions reported—it'll be the third actor they've tried to get.
Granted, just because an actor chose against a drama doesn't mean there's anything wrong with it, but once a show has a hard time getting on a schedule and two stars pass, you start to wonder. First, the show sought to cast Lee Jun-ki in the lead, but Lee chose instead to go with the MBC thriller Two Weeks. Then it was Kwon Sang-woo's turn, but he has since confirmed with MBC's Medical Top Team. Maybe MBC just has a really good recruiting process?
This may be a good way for Kim Hyun-joong to get back into the acting swing of things after his last drama, City Conquest, failed to get picked up, especially since his variety program Barefoot Friends is floundering. On the other hand, Kim Hyun-joong… is not my first choice for this drama. Or second. Or third. I'm willing to keep an open mind about the possibility that he'll be better in the future than he has been in the past—but that doesn't mean I can ignore how he's been in the past.
KBS has finally settled on a fall timeslot for Age of Feeling, with an eye toward a November broadcast as a Wednesday-Thursday drama.
Also: For some reason Kim Hyun-joong threads have a way of turning into minefields. I would really, really like for this one to stay sane. Don't make me go over there.
Via Star News
RELATED POSTS
Tags: Age of Feeling, Kim Hyun-joong