Song Joong-ki considers new drama Descended From the Sun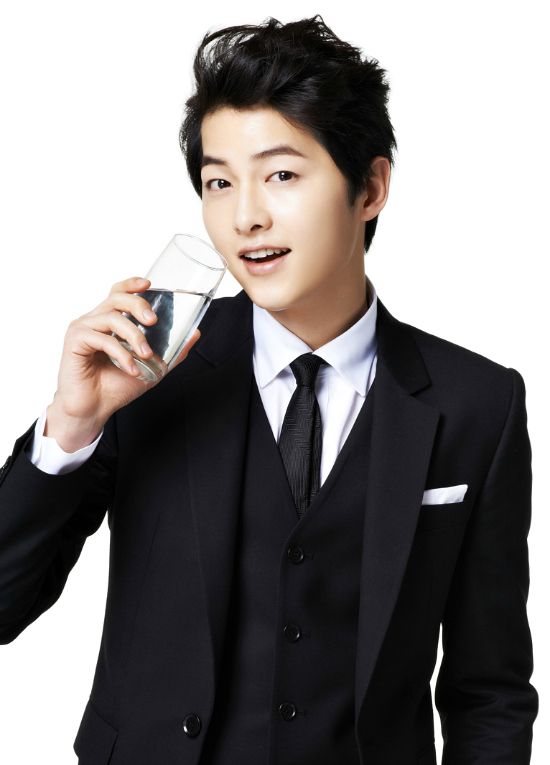 Oh man, I have such mixed feelings about this. On the one hand, YAY Song Joong-ki (Nice Guy, Wolf Boy) will be out of the army and is already looking at projects to return to dramaland! On the other hand, if he returns in a Kim Eun-sook drama (the hit writer of Heirs, Secret Garden), I'll have to follow two years of waiting with two months of pulling my hair out. Of course, this is purely a selfish reaction, since making your army comeback in a hitmaker's new drama isn't anything to scoff at.
It's likely that we'll be seeing these types of offers come in by the truckload from now until May, when Song Joong-ki is due to be discharged from army duty, so this is only one of many potential projects for him, including the movie Fist Fighting. But he's reportedly been offered the leading role in Kim Eun-sook's newest drama Descended From the Sun, her first non-SBS show, to be directed by PD Lee Eung-bok of Secret and co-written by Kim Won-seok (Queen's Classroom).
The epic blockbuster "human melodrama" is about a love that unfolds overseas, between young people working in the UN Peacekeeping Forces. The two main characters are a soldier in the special forces security team and an army surgeon, and as they throw themselves headlong into disaster to rescue others, they end up in dire situations time and again, and learn to be considerate to one another, growing closer and falling in love.
It's a huge production from film houses NEW and Barunson, and they plan to pre-shoot the entire show before broadcast. Perhaps that's one of the many reasons the drama's premiere keeps getting pushed — it was initially being planned for early 2015, then moved from SBS to KBS's spring schedule, only to recently get pushed again. Now it's slated for a fall premiere (still on KBS), sometime after September. I'm curious to see how the drama fares, if it really does manage to be 100% pre-produced.
If Song Joong-ki does sign on, it'll be the easiest transition out of army that an actor has ever had. I mean, from being a real-life solider to playing a drama soldier? It'd be like he spent two years training for the part. So far it's just being called one of many possibilities that he's considering carefully, so we'll just have to wait (very very impatiently) for May to come around.
Descended From the Sun is planning for a fall premiere on KBS.
RELATED POSTS