Jo Yoon-hee to cameo in Producer as Kim Soo-hyun's first love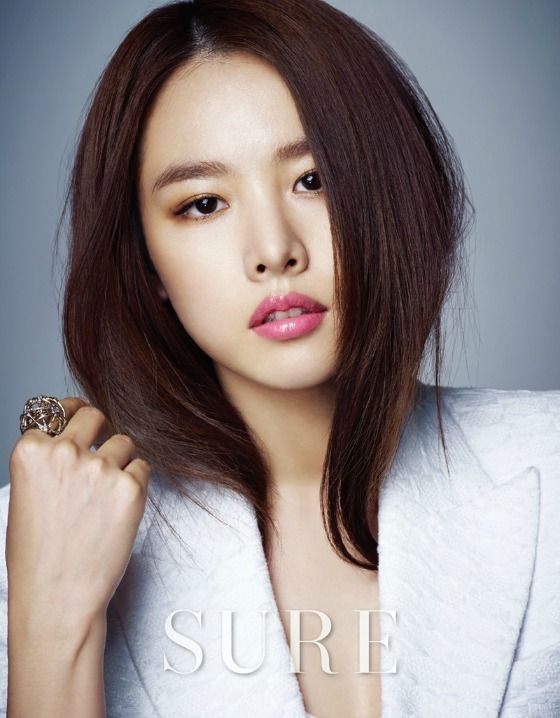 Aw man, was Chun Song-yi busy? I know, I know, we can't actually encourage more Do Manager associations for Kim Soo-hyun's new drama; besides, if Jeon Ji-hyun actually did cameo, Cha Tae-hyun would totally have dibs on first love status with her. Jo Yoon-hee is the latest addition to KBS's new showbiz drama Producer, and I'm sure she won't be the last. We should just get used to seeing a parade of star cameos for Producer, given the cast and the far reaches of the star PD-writer team.
Jo Yoon-hee might not be sticking around for the whole drama, but she's a pretty big name to score for a backstory character. She just came off of headlining the KBS historical drama King's Face with Seo In-gook, and must've been called by writer Park Ji-eun (You From Another Star), who wrote Jo Yoon-hee's big stepping-stone drama You Who Rolled in Unexpectedly. She played a bubbly tomboy character in that hit weekend drama and shot to leading lady status soon after, in Nine.
She's been cast to play a PD and Kim Soo-hyun's first love. His character descriptions tell us that he leaves a bright future as a prosecutor to suddenly change career paths into showbiz in the name of love. So he must chase Jo Yoon-hee and become a rookie variety PD because of her. Ah, does that give anyone else a Felicity heart pang?
The drama will be about Kim Soo-hyun entering the world of variety producers, under veteran PDs Cha Tae-hyun and Gong Hyo-jin, along with IU as a top star ice princess. Producer is looking at an early May premiere.
Via Star News
RELATED POSTS
Tags: Jo Yoon-hee, Kim Soo-hyun