Gong Yoo, Song Kang-ho headline occupation-era thriller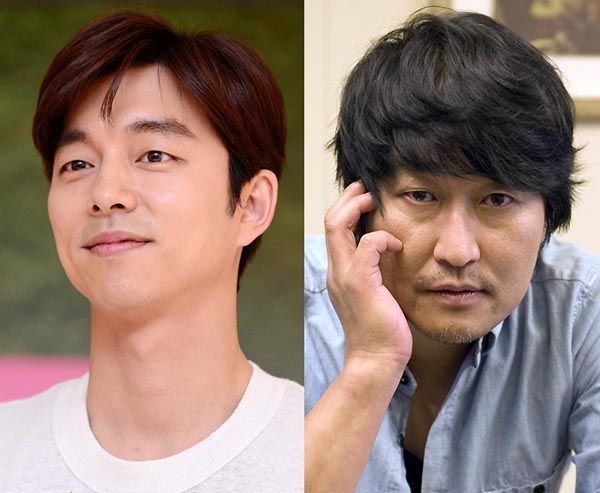 Director Kim Jee-woon (I Saw the Devil, The Good, the Bad, the Weird) is back with a new action movie, a period piece set during the Japanese occupation called Secret Agent. It's no surprise that he went straight to Song Kang-ho (The Attorney) to reunite for what will be their fourth collaboration since 1998's Quiet Family. Song has signed on to star, and now Gong Yoo (The Suspect) is in contract negotiations to join them.
The film is being co-produced by withUs Film (The Attorney) and Warner Brothers, and tells the story of a group of heroic independence fighters who form a secret agency during the Japanese occupation. Director Kim Jee-woon is penning the script, and I should've expected a twist, coming from him: It's about an independence fighter and a Japanese spy becoming friends. So… like occupation-era JSA?
It looks like it'll be a long (looooong) while before Gong Yoo makes his way back to dramaland; he's got his zombie movie Busan Line and the sweeping melodrama A Man and a Woman with Jeon Do-yeon up first, then if he signs on to this one that'll be the year. I want to say, "Come baaaack," but really, who's going to say no to Kim Jee-woon and Song Kang-ho? Nobody with a brain.
Secret Agent is planning to start shoots later this year.
RELATED POSTS
Tags: Gong Yoo, Song Kang-ho