Kang Ji-hwan becomes a daddy for new MBC drama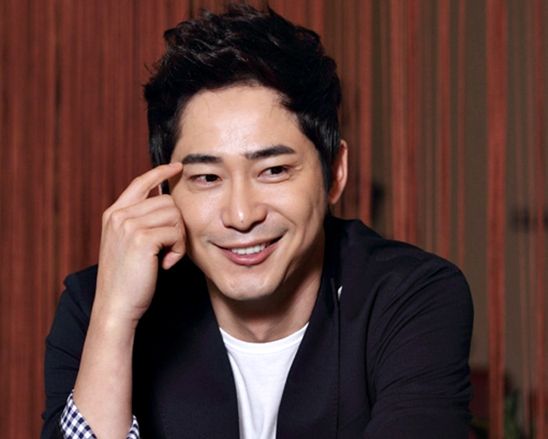 This new drama sounds like it'll probably be a comedy, so it could be a fun new project for Kang Ji-hwan (Big Man), an actor I much prefer in comedic roles. He's good at dramatic stuff too, but he's got a particular zing when he's playing something for laughs, and the more outlandish the comedy, the better. He's considering an offer to headline the new MBC drama My Little Baby, about a detective who unexpectedly has to raise a baby on his own. Does one get left on his doorstep? In any case, hijinks are sure to follow.
The new series purports to mix documentary realism with drama, but mostly to me it sounds like a drama version of variety shows like Superman Returns or the old Dad, Where Are We Going, about dads and their adorable babies. It's definitely a scripted drama, but I think they intend to show parenting in all its gory detail, because they describe it as "infant warfare."
Kang Ji-hwan is up to play the leading character, a detective in the violent crimes division. He was once the ace on a special investigative task force, but he'll go from a "war on crime to war with an infant" when he suddenly finds himself responsible for a baby. That's basically all it's about, though I'm sure they can mine a whole lot of comedy from Kang Ji-hwan being a hapless but endearing new daddy, especially if you start him out as a tough cop who's rough around the edges. Like Runway Cop, but less gross.
My Little Baby doesn't have a fixed timeslot yet, and the network is still working out whether it'll air once or twice a week, either on Thursdays or Fridays. Perhaps it's another attempt to get in on the Friday night drama slot that cable now dominates. Either way, it's scheduled to premiere in early March.
RELATED POSTS
Tags: Kang Ji-hwan